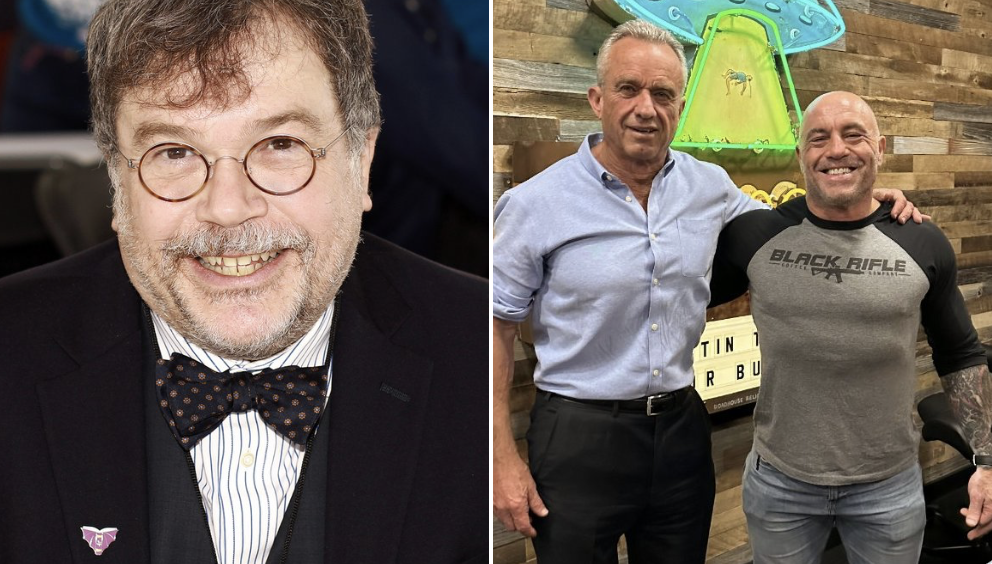 The Internet is practically begging Dr. Peter Hotez to challenge Democratic Presidential candidate Robert F Kennedy Jr in a debate about vaccines. Major Twitter influencers have pledged to donate millions of dollars to charity if Dr. Hotez agrees to this debate but he won't.
Last week, RFK Jr. was a guest on the Joe Rogan podcast. Dr. Hotez, who we have discussed at length on Redacted, Tweeted thatSpotify was guilty of misinformation for allowing this discussion. In response, both Rogan and RFK Jr. invited Dr. Hotez for a civilized debate. In response to this offer, Twitter influencers began to pledge money for charity donations and the total is now over $1.52 million.
We predict that Dr. Hotez will not do it for a few reasons: 1. Every time someone challenges RFK Jr. about vaccines, he asks for data to "show me where I got it wrong." No one has been able to do that yet. 2. Dr. Hotez has received money from the Bill and Melinda Gates Foundation, which funds and benefits from many vaccines in addition to the Covid vaccines.
The mainstream media has given Dr. Hotez an out by saying that, oh you know, you just can't debate with conspiracy theorists and loons. MSNBC's Chris Hayes said that this amounts to "millionaires and billionaires [pushing] an anti-vax line that has killed tens of thousands if not hundreds of thousands of working people."
Experts say there is no data to support that position even if they wish it were true. In fact, recent CDC data shows that those who have had more Covid vaccines are more likely to be hospitalized with Covid.