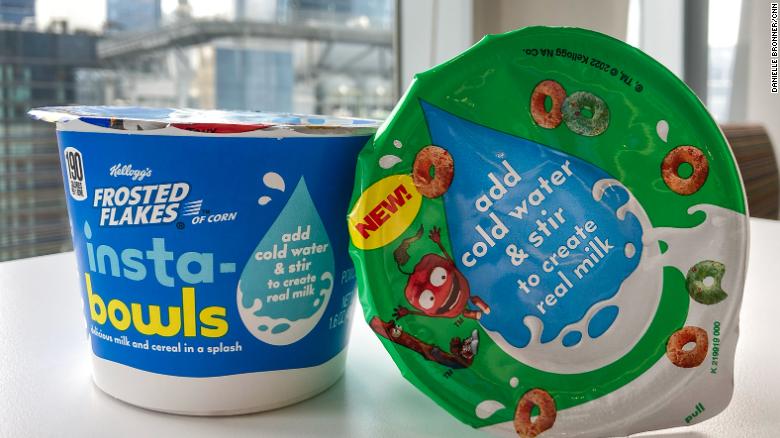 Kellogg's has developed a cereal that you eat with water, not milk. What is this madness?
The new cereal bowls are pre-packaged portions that have powdered milk mixed in. As milk prices rise, you can skip that part altogether and just add water. The bowls are available for popular brands Frosted Flakes, Raisin Bran Crunch, Froot Loops and Apple Jacks. They cost $1.98 per bowl.
Cereal sales had been dropping pre-pandemic. It had a brief surge in sales during lockdowns but sales are still down because, well, cereal is unequivocally terrible for you. Cereal makers are hoping this gimmick will help slumping sales.