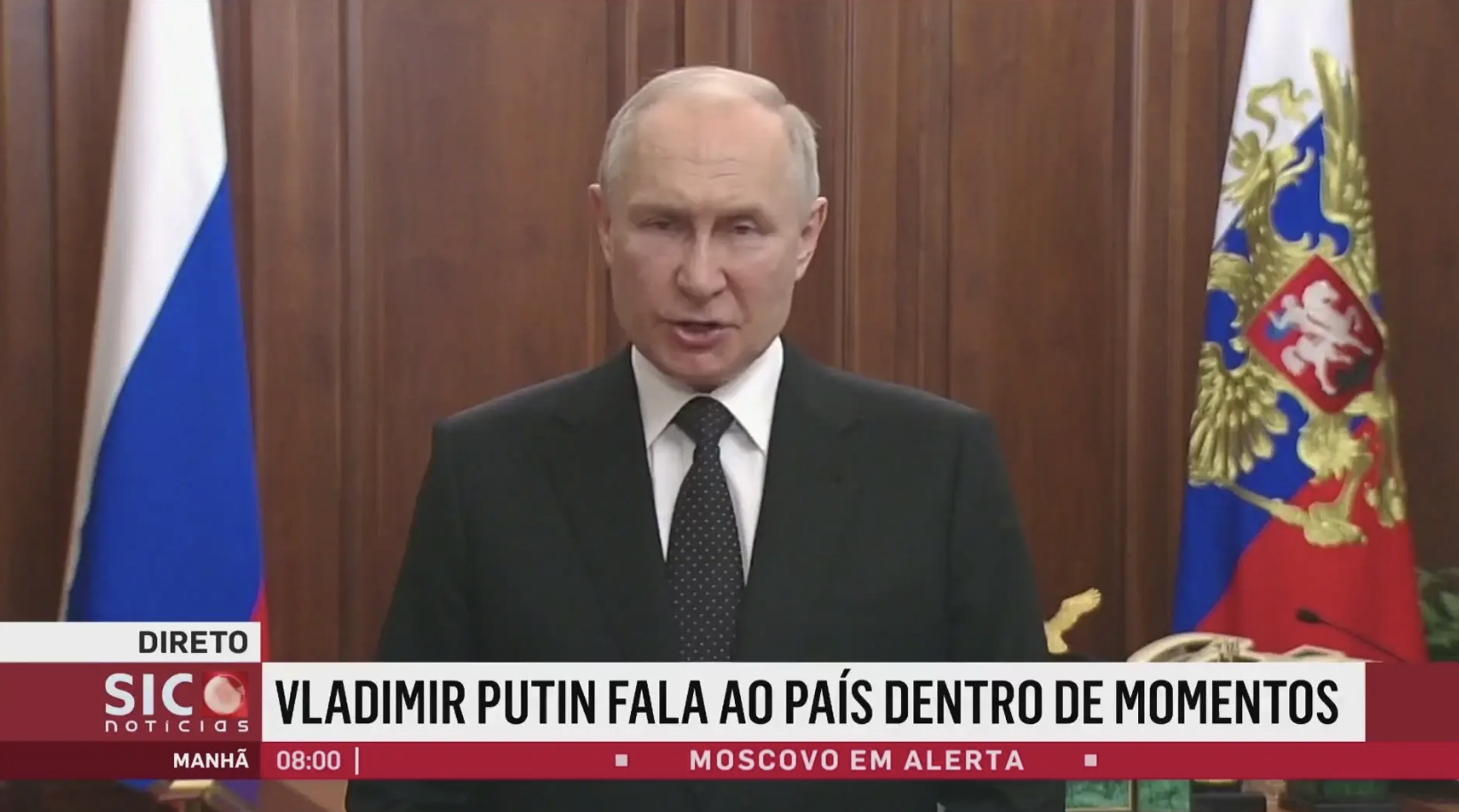 Western media got excited about a coup attempt inside of Russia over the weekend and presented it as proof that Russia is weakening. Here is what happened.
The Russian private contractor army called the Wagner Group turned on Moscow, led by founder Evgeny Prigozhin. They claimed that they'd been attacked from behind, meaning by Russian forces, although that has not been proven. An insurrection began on Friday night and armed contractors were able to seize an army headquarters in the southern part of Russia but no one was harmed.
President Putin addressed the country Saturday and called this treason and described these actions as "backstabbing of our country and our people." He called for unity and stated that all necessary steps were being taken to restore order.
The President of Belarus Aleksandr Lukashenko negotiated the surrender of Prigozhin on the conditions that he will be exiled from Russia. The Wagner groups that participated in the coup will not be prosecuted due to "their achievements on the frontline" in Ukraine, according to Putin's spokesperson Dmitry Peskov. The many Wagner groups that refused to participate in the coup will be allowed to re-write their contracts with the Russian army.
Many inside Russia have reported that this weekend's events bolstered national pride for Moscow's ability to quell a peaceful revolution. It also means that the Russian army has become bigger, not smaller, and with more trained soldiers because Wagner is known as the most specialized forces on the battlefield.
Ukraine, meanwhile, is now forcing all males over 18 to report for battle, even those without any military training. This is for the so-called "second counteroffensive." A June 19 decree calls for all men to report to battle. It also calls upon all businesses and managers of apartment complexes to help facilitate the search for military-aged men so that no one can hide in their homes. Vice News released a video of some of these untrained soldiers saying they are not sure what they are fighting for and that it seems the government of Ukraine seems to be determined for the "extermination of its own (Ukrainian) population."