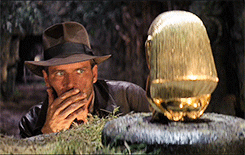 A group of people on the internet call themselves anonymous archeologists, driven to anonymity by a culture of censorship.
What do they do exactly? They research topics that go deeper than 280 characters. They share notes, references, graphs, even DNA analysis. They do not consider themselves trolls because they don't aim to start fights with this information. They're seekers, not necessarily instigators.
Why do they call themselves archeologists? Not because Indiana Jones is having a revival, surely. Here is how one user explains it:
"Archaeology has always been a battleground since it helps define and legitimise crucial subjects about the past, human nature and the history of particular nations and peoples. Most humanities disciplines veer to the Left today, explicitly and implicitly, but archaeology is the outlier. Instead, it is in the middle of an upheaval — one which will have deeply troubling consequences for many researchers who suddenly see decades of carefully managed theories crumble before their eyes."
How can progressive politics weave its way into archaeology? One anonymous researcher put it this way: "Queer Vikings, transgender skeletons, female warriors… not a week seems to go by without some new claim that today's morality has always been the norm."
It's a sad thought, namely, that people who refuse to shape their study of the past around the politics of the time feel the need to go underground.