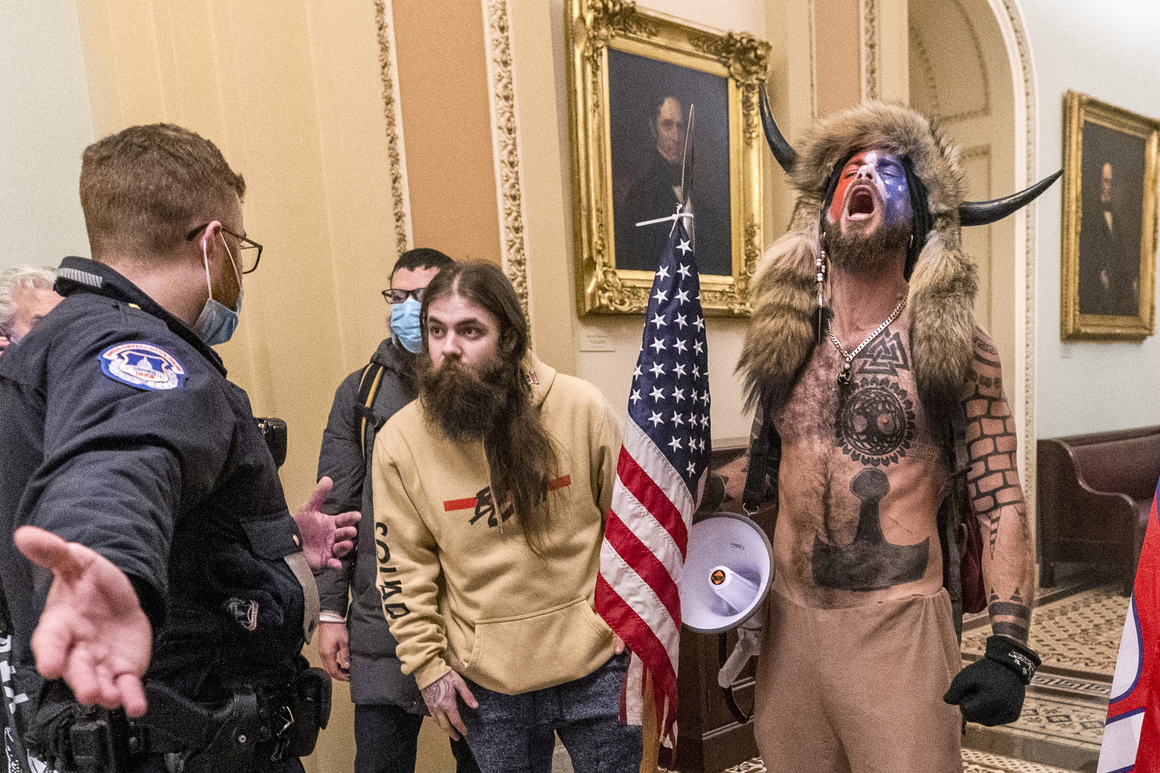 New video of the January 6 protests in Washington, D.C. muddies the claim that January 6 was an insurrection. This comes from Monday's episode of Tucker Carlson Tonight from over 40,000 hours of video footage that Carlson and his staff were given by House Speaker Kevin McCarthy.
About this footage, Carlson says this: "Taken as a whole, the video record does not support the claim that January 6 was an insurrection. In fact, it demolishes that claim and that's exactly why the Democratic party and its allies in the media prevented you from seeing it."
One of the more shocking revelations is around the shirtless, horn-wearing man named Jacob Chansley whom the media named the QAnon Shaman. We've all seen the images of him chest thumping and yelling but this footage also shows him calmly walking around the Capitol being escorted as a guest by as many as nine Capitol Police officers. Not one of them looks disturbed by his presence in the least. He later leads a prayer from the Senate floor thanking the officers for their support.
How does this track with the media narrative about him? How can he be in prison for felony charges of obstruction? CNN is working overtime to protect its narrative of the QAnon Shaman as a radical insurgent but they don't specifically address the conundrum of this footage.