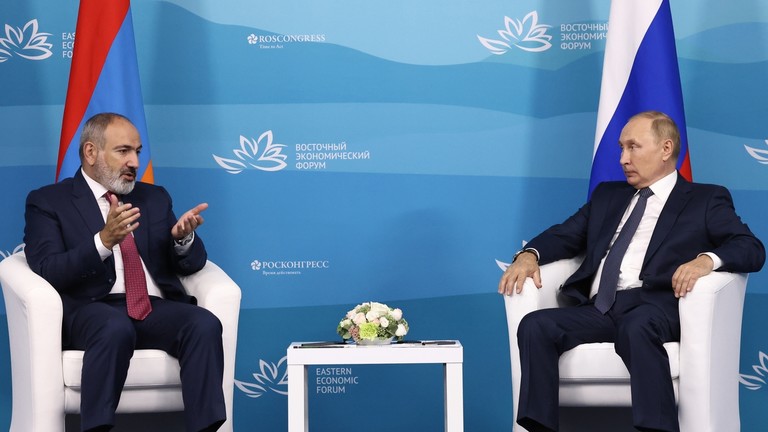 Armenia is seeking help from Russia to secure its border with Azerbaijan due to what it calls "hostilities."
The Armenian Defense Ministry says that the border is "extremely tense" due to artillery and mortar fire and drone strikes from Azerbaijan. They claim that both military and civilians are being targeted.
Azerbaijan says that this was provoked by Armenia mining roads and infrastructure on the Azeri side.
In 2020, Russia brokered a peace deal between the two countries over the border dispute but the country has closer ties with Armenia due to the CSTO, a mutual defense pact much like NATO in the West. CSTO includes Russia, Armenia, Belarus, Kazakhstan, Kyrgyzstan and Tajikistan. Azerbaijan's main ally is Turkey. In 2020, the drones that the country used to attack the border were supplied by Turkey.
Armenia Prime Minister Nikol Pashinyan has also called upon French President Emmanuel Macron for help.