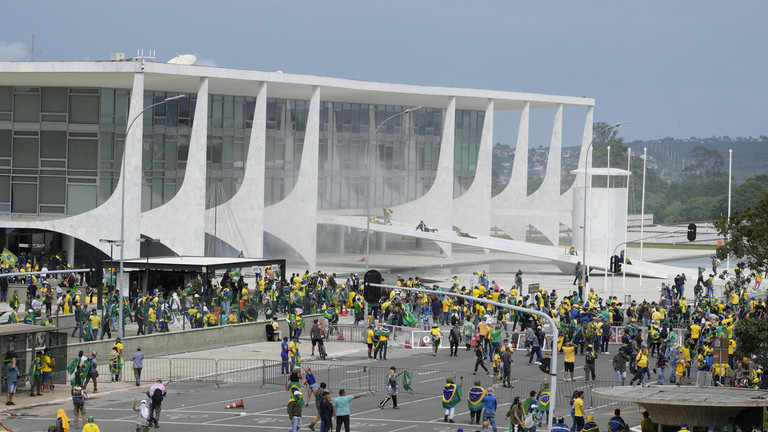 Brazil has over 1,500 people in custody in a large police gymnasium after protestors stormed Congress in support of former President Jair Bolsonaro. They called for the military to remove recently sworn-in President Luiz Inácio Lula da Silva.
Former President Bolsonaro is in the U.S. He was hospitalized with "severe stomach pains" in Florida which he says are related to a 2018 stabbing. The U.S. has condemned these protests, and lawmakers are asking President Biden what he is going to do about it, given that Bolsonaro is on U.S. soil. Many Democrats are calling for Bolsonaro to be extradited to Brazil even though he hasn't committed any crimes.
Now there are reports that Bolsonaro reporters are being detained in adverse conditions with no food, water or bathrooms. At least two people have died. We will break down this news in today's episode of Redacted.