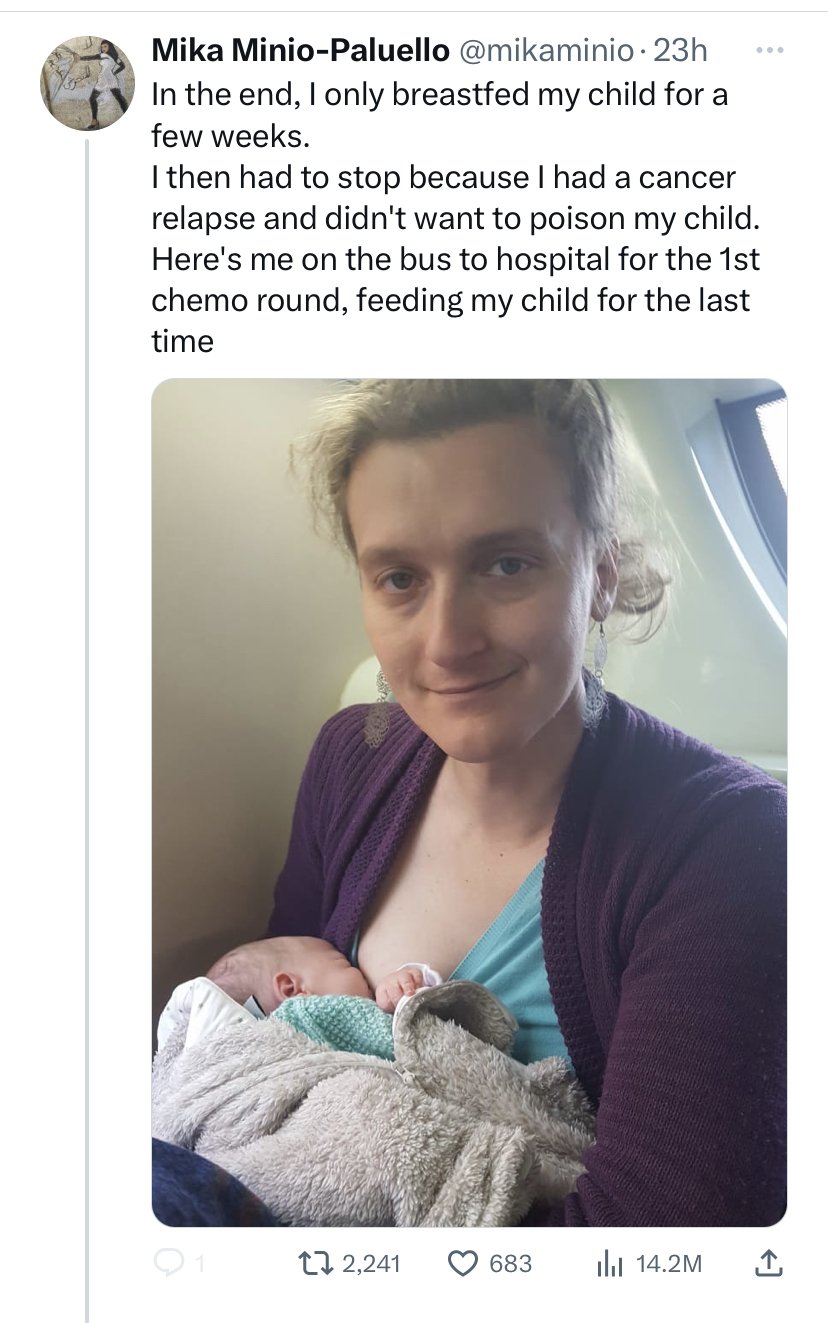 A biological man has "successfully" breastfed an adopted child. The trans-identified man was able to take a course of hormone therapy in preparation to feed an adopted baby, according to this case report.
This is medical experimentation on an infant. There is no other way to put it.
The man had been on cross-sex hormones for six years. There is no data on what that does to a child through breast fluids. I can't bring myself to call it milk. The man further went on a cocktail of domperidone, estradiol, progesterone and practiced breast pumping, which mothers sometimes do to stimulate milk production. Enough fluid was produced to feed the baby exclusively this hormone cocktail for six weeks.
The study points out that breastmilk contains all measure of beneficial agents. Did this man's fluids have that too? Who knows because the milk was not tested according to the report. The pediatrician said that the child was "developmentally appropriate" at six weeks old before the baby started to get some formula, thank goodness.
Again, there is no data on what these hormones do to a baby. No one seems to care about this?