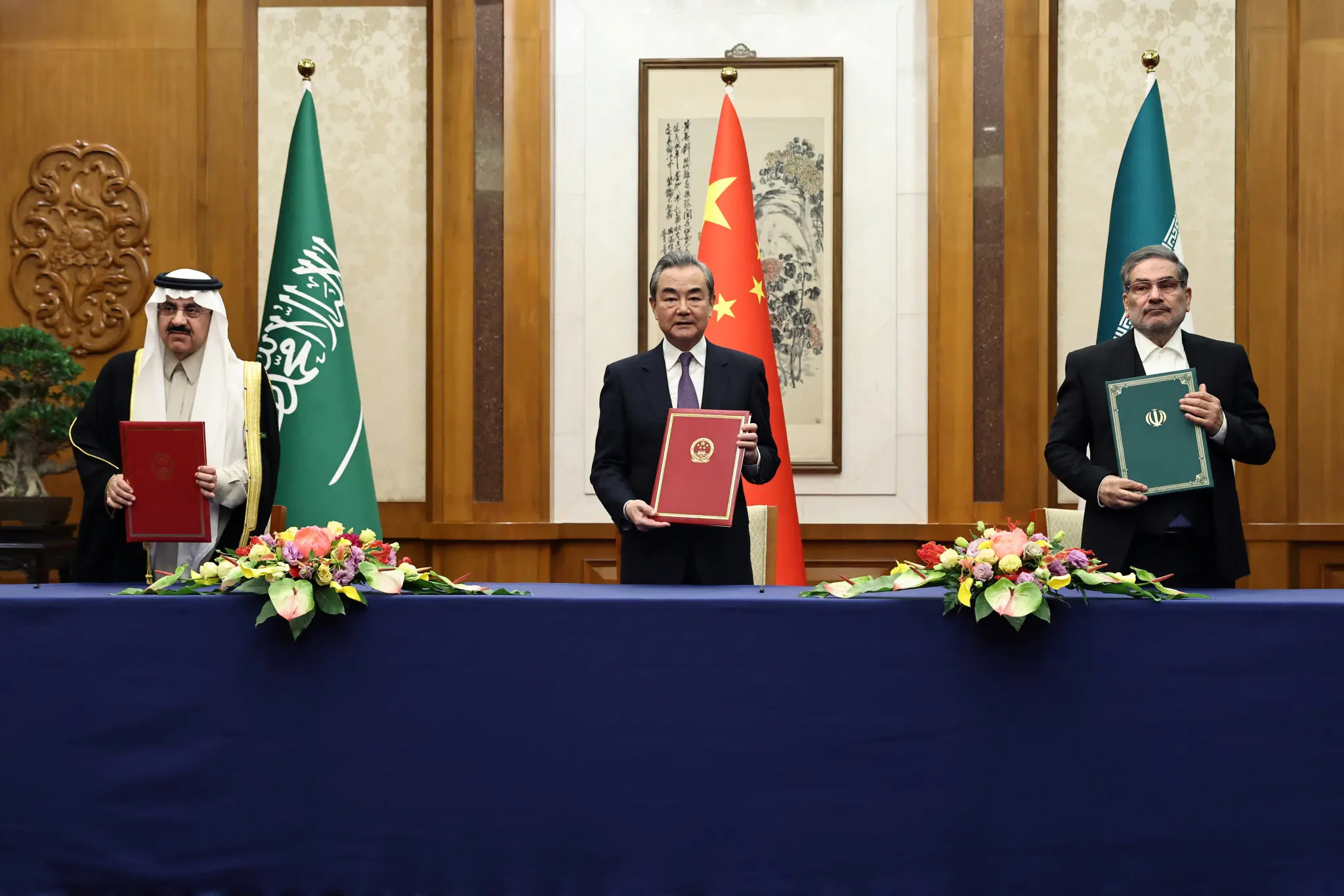 Saudi Arabia and Iran have patched up diplomatic relations and both countries will re-open respective embassies in the next two months. This deal was brokered by China over secret meetings in Beijing. Expect the West to denounce this due to severe FOMO.
A statement for the two nations says that the new agreement "includes their affirmation of the respect for the sovereignty of states and the non-interference in internal affairs."
This is a deal for trade and investment in addition to diplomacy, something the West has worked to prevent for decades. The U.S. expressed skepticism that it would work out.
"This is not a regime that typically does honor its word, so we hope that they do," White House National Security Council Strategic Coordinator John Kirby said about Iran. "We'd like to see this war in Yemen end, and that this arrangement that they have, might help lead us to that outcome."
The New York Times points out that this deal is an embarrassment for the U.S. because it shows that China has an "ambition of offering an alternative to a US-led world order."