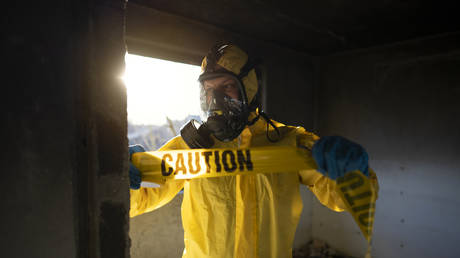 Russia is warning that Ukraine has a "dirty nuclear bomb" that they plan to use inside of Ukraine in order to blame it on Russia, therefore labeling Russia as a nuclear terrorist. This is known as a false flag attack or false flag operation, using something false in order to launch the total weight of NATO forces.
Western leaders and media blamed the dirty bomb on Russia.
But here's one thing they all seem to agree on: a dirty nuclear bomb hanging out in Ukraine. So maybe they should do something to stop it?
Russia told the U.N. about it yesterday and is calling on the International Atomic Energy Agency to investigate. And what is the international response to this? Not much.
The U.S. says that they reject this statement and will continue to support Ukraine.
Russia also warned officials from Turkey, the UK and France about this issue but none of them responded seriously. We discussed this increased nuclear threat on this segment of Redacted on Monday.