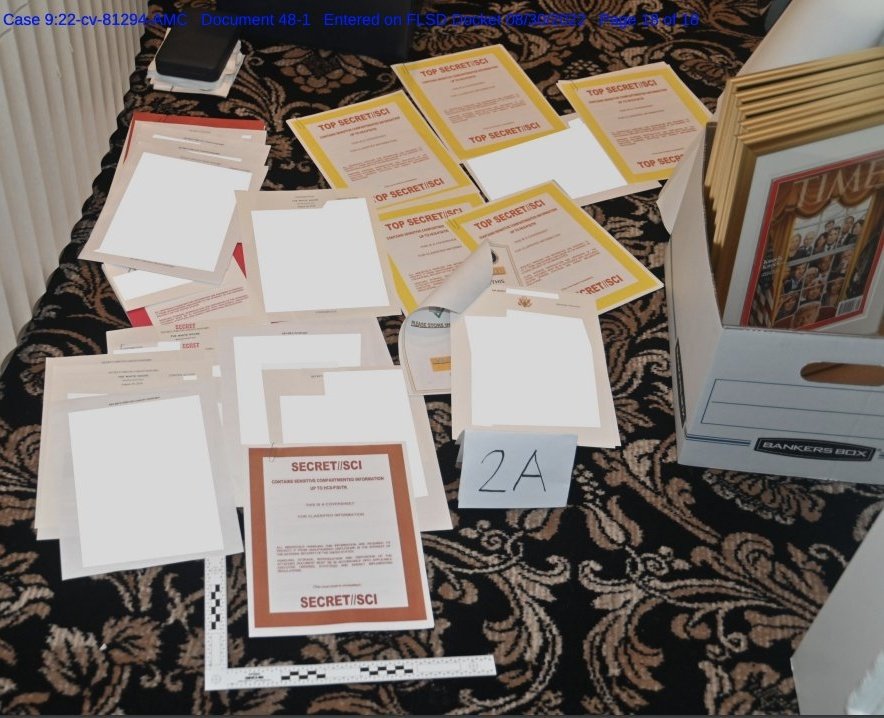 Get ready for this to go the full 12 rounds. In the one corner former President Donald J. Trump and in the other corner President Biden's Department of Justice.
The Justice Department says that Donald Trump should not get a special master regarding the document seizure on his home because he brought this all on himself. That's a paraphrase of what the government actually said in its 36-page filing in response to the former president's request.
DOJ on damage control 
The filing is the most complete rationale behind the FBI raid that the public has seen and none of it is redacted. It even included a photograph of documents that were taken from the August 8 raid as well as correspondence between Trump's legal team and the government. It makes clear that the government did give the former President many chances to hand everything over and for whatever reason, he just didn't.
It also indicates that the Justice Department is investigating President Trump for obstruction of justice and espionage.
Trump's response
Trump's lawyers say the photo above is staged, meaning the agents scattered these documents on the floor and took a photo. President Trump has also appointed a new lawyer named Chris Kise to defend him in this case. Kise is the former solicitor general of Florida who has won four of the cases he's argued before the U.S. Supreme Court. Which may be where this is all heading…