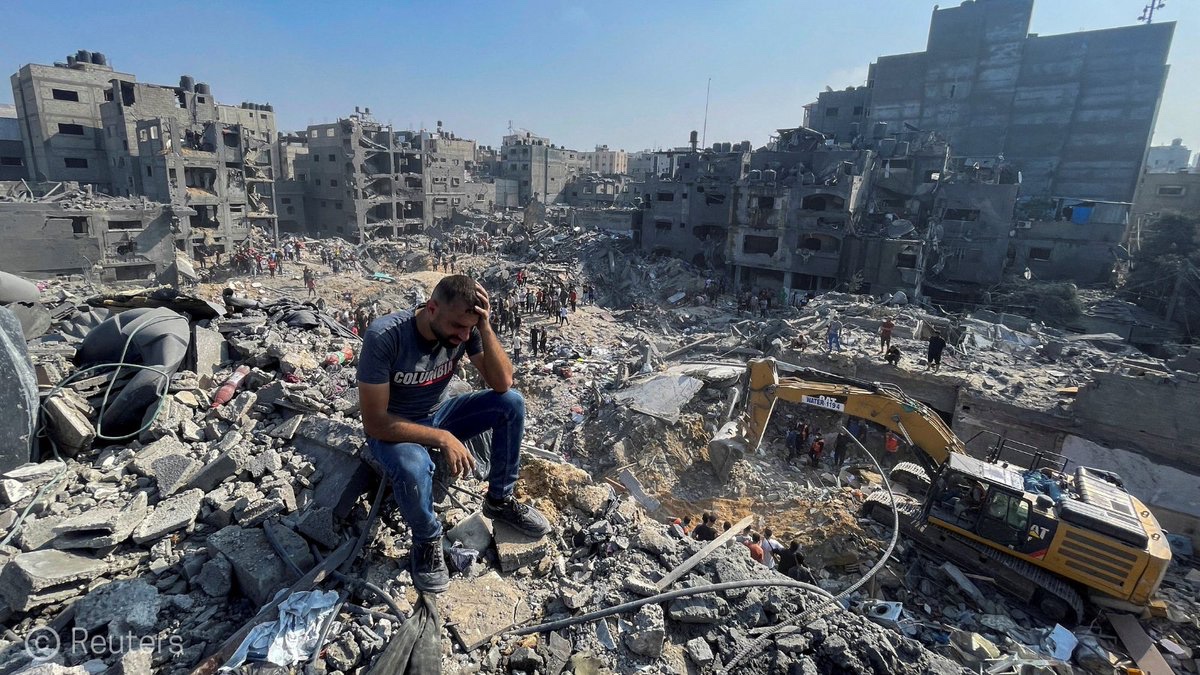 Reports show that the amount of Palestinians killed has now topped 10,000 – 40% of them children. Thousands are still missing. The United Nations warns that Gaza is "becoming a graveyard for children."
The White House admitted during a press conference yesterday that Israel has killed "many, many thousands of innocent people."
The U.N. called for a "humanitarian ceasefire," but they are among the few Western organizations to use that word. In a joint statement by representatives of the G7, leaders avoided that word but did call for "humanitarian pauses."
The word "ceasefire" has become politicized, so politicians are asking for a ceasefire without asking for it.
On Monday, Israeli Prime Minister Benjamin Netanyahu said that "a ceasefire would be a surrender to Hamas." That is how they are shutting down this call for peace.
Now, politicians who want to prevent the civilian deaths in Gaza are dancing around that word. Take Senator Bernie Sanders, who seems to have just woken up and decided to speak for peace again after basically sleeping through the war in Ukraine since 2022. He released a statement calling for the innocent killings to stop and says that the U.S. has a say here. "It is no great secret that the United States provides $3.8 billion every year to Israel."
But he doesn't use the term ceasefire.
The United Nations is also calling for the "unconditional release of the hostages in Gaza. Now."
Yes. Both things unconditionally.