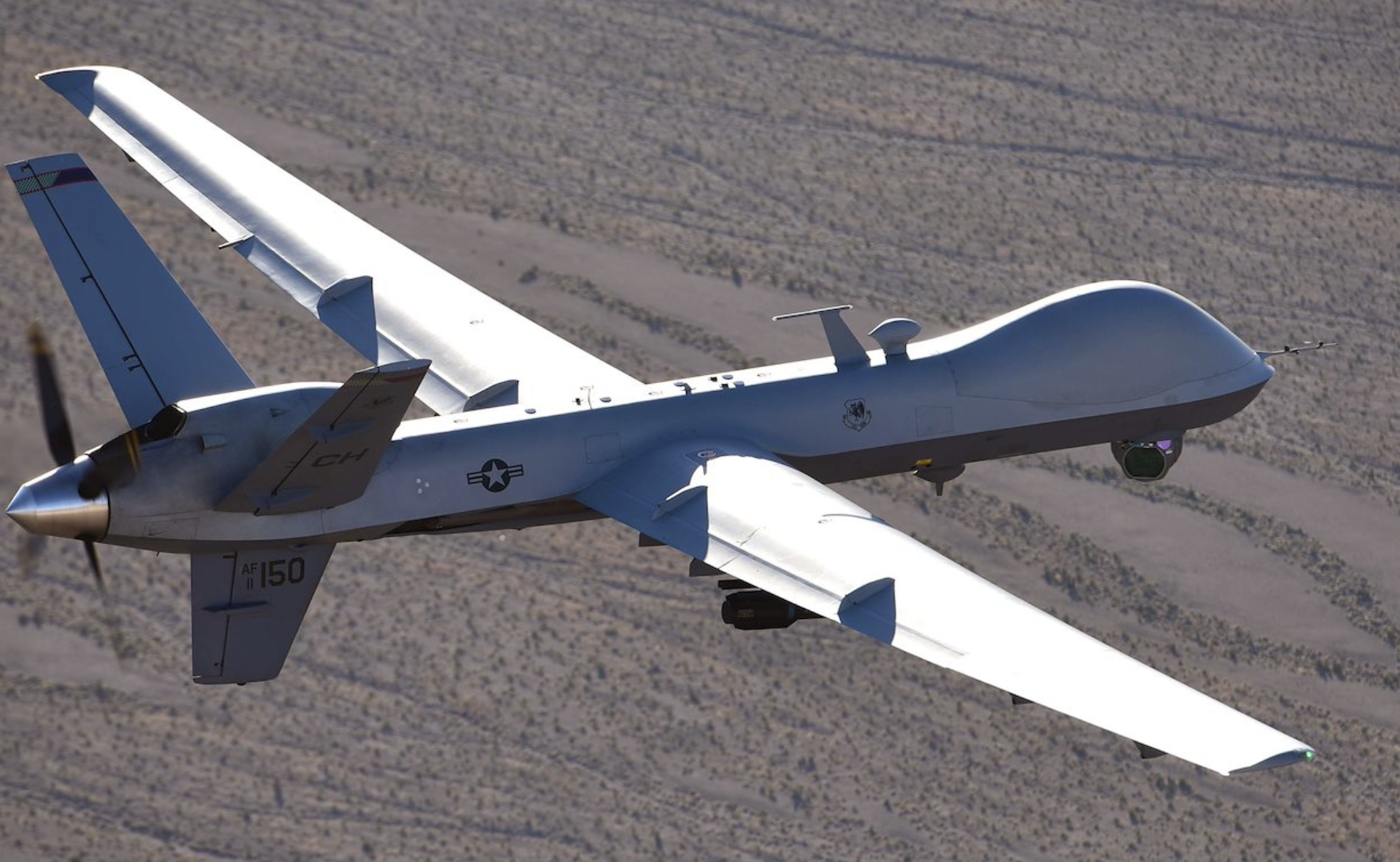 The U.S. says that two Russian aircraft brought down U.S. surveillance drones near Crimea and the U.S. is calling this "unsafe and unprofessional." The drones were unmanned.
Russia refutes this assessment. They claim that the drones were flying towards the Russian border without active transport, in violation of restrictions. They admit that two Russian craft were following the drones but say that they observed the drones falling on their own. Here is what the Russian defense ministry said in a statement:
"As a result of sharp maneuvers around 9:30 am Moscow time, the MQ-9 unmanned aerial vehicle went into uncontrolled flight, lost altitude, and collided with the water surface. The Russian fighters did not use weapons, did not come into contact with the UAV, and returned safely to their home base."
Sources tell Redacted that the drone was an MQ9 Reaper drone with no weapons on board and was being used for intelligence gathering along the Russian border.
This incident highlights the U.S. involvement in the Ukraine conflict. The U.S. admits that it has helped Ukraine with surveillance in its fight against Russia. This is a little more than "helping." This is doing it for them. Now we know it and now we know that Russia knows it.