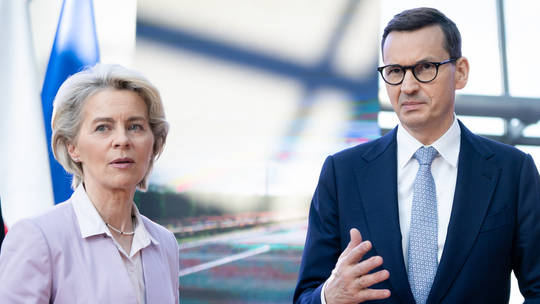 Europe is looking to expand its sanctions beyond Russia but now to countries that are nice to Russia. They're looking at you, China!
The European Union will meet this week to discuss a new package of sanctions that would target Chinese companies that have been able to work freely with Russia because previous sanctions had nothing to do with them. Now the bloc will consider applying the concept of  "extraterritoriality, a contested legal principle that can enable the EU to sanction entities that fall outside its jurisdiction."
The proposed package would also block exports from Europe to China and other Asian regions which they say are "suspected of being re-routed to Russia."
This is expected to be hotly contested. Europe is already in a financial slump with inflation on the rise and many member states do not want to antagonize China.
European Commission President Ursula von der Leyen is in Ukraine today and this sanctions package is likely something she will promise Zelensky. She will need all 27 EU countries to approve it however.