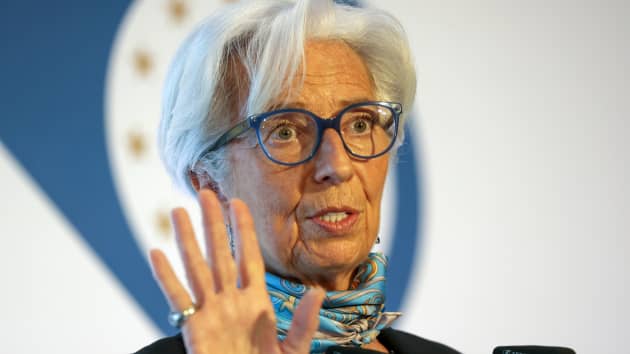 The European Central Bank raised interest rates by 0.50% or one-half of one percent on Thursday. This was a more significant hike than was expected.
Before Thursday, the ECB had been operating with a negative key interest rate for eight years. The rate hike brings that metric to 0%.
Why this move?
The same concerns that the U.S. has about a runaway economy: high inflation and a nose dive of the value of the Euro.
The ECB is putting a placeholder on future rate hikes, unlike the U.S. Federal Reserve, which has said that several more hikes are coming before 2022 is over. Both the U.S. and the E.U. are experiencing upwards of 9% inflation and both have governments that have spent a LOT of money on Covid relief and assistance to Ukraine.
The ECB rate hike will hit each 27 EU members very differently given the vast difference in each country's economy. It sent European markets into a tizzy on Thursday, some up, some down, many which-way-around, which is my general mood these days.