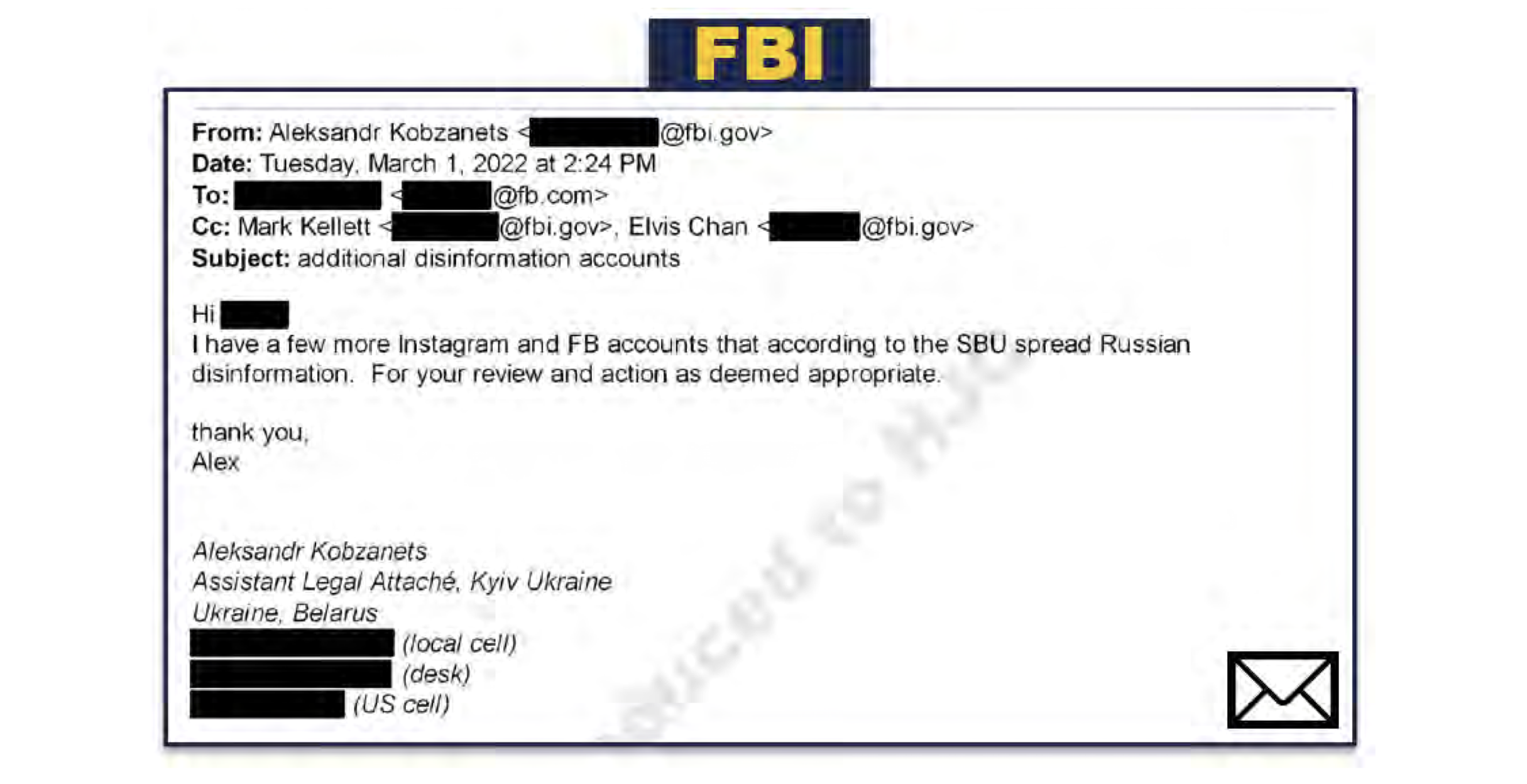 The FBI has been working with the Ukrainian army to sensor social media, according to a new report. This is further proof of the war propaganda effort that is controlling the Internet that you and I both use.
This report comes from the House Judiciary Committee. It says that FBI has been working at the request of the SBU, a part of the Ukrainian army, to demand censorship on social media. In fact, the FBI was working through Agent Elvis Chan, who we saw a lot in the Twitter Files, to take down any accounts that were critical of Ukraine or the SBU, which they said was Russian disinformation. Some of these accounts were legitiate American accounts, American journalists, or in one case, the official, verified, Russian-language account of the U.S. State Department.
The report says that the SBU is infiltrated by Russian spies so really the FBI is working on misinformation on behalf of Russia. It offers no proof of this Russian connection other than media reports instead of intelligence. It almost doens't matter who is behind the effort. The point is that the U.S. government has been working on behalf of a foreign military to censor information.
Last week a judge ruled that the government can no longer reach out to social media companies to tell them what to censor and the Justice Department appealed the ruling so that they could keep on censoring. Just yesterday judge denied it, saying, no, the ruling is still in place. The government still can't censor information through social media.
So this censorship business that the government has been doing with Ukraine is supposed to stop now. Keyword: Supposed to.