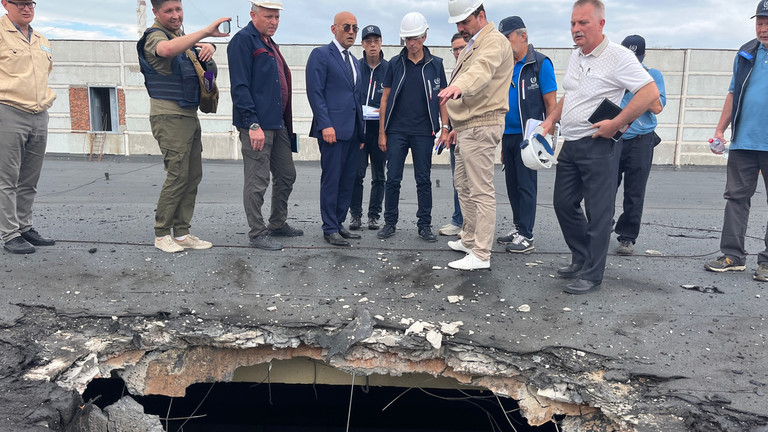 The United Nations will set up inspectors at Ukraine's nuclear plants that are still in the country's control. The International Atomic Energy Agency (IAEA) says that it will place three or four agents at each power plant as a deterrent for future airstrikes.
Thousands in Ukraine have been without power off and on for months as Russia has been strategically taking out critical infrastructure. Will this stop because IAEA agents are physically present?
The head of the IAEA Rafael Grossi visited the Zaporizhzhia power plant in September on reports that it was being targeted. Russia and Ukraine pointed fingers at one another and Grossi left without verifying who was to blame. Given the image here of Grossi looking at evidence, you'd think he could draw some conclusion but he demurred. Is placing agents at target sites the next best thing or simply putting new lives in danger?