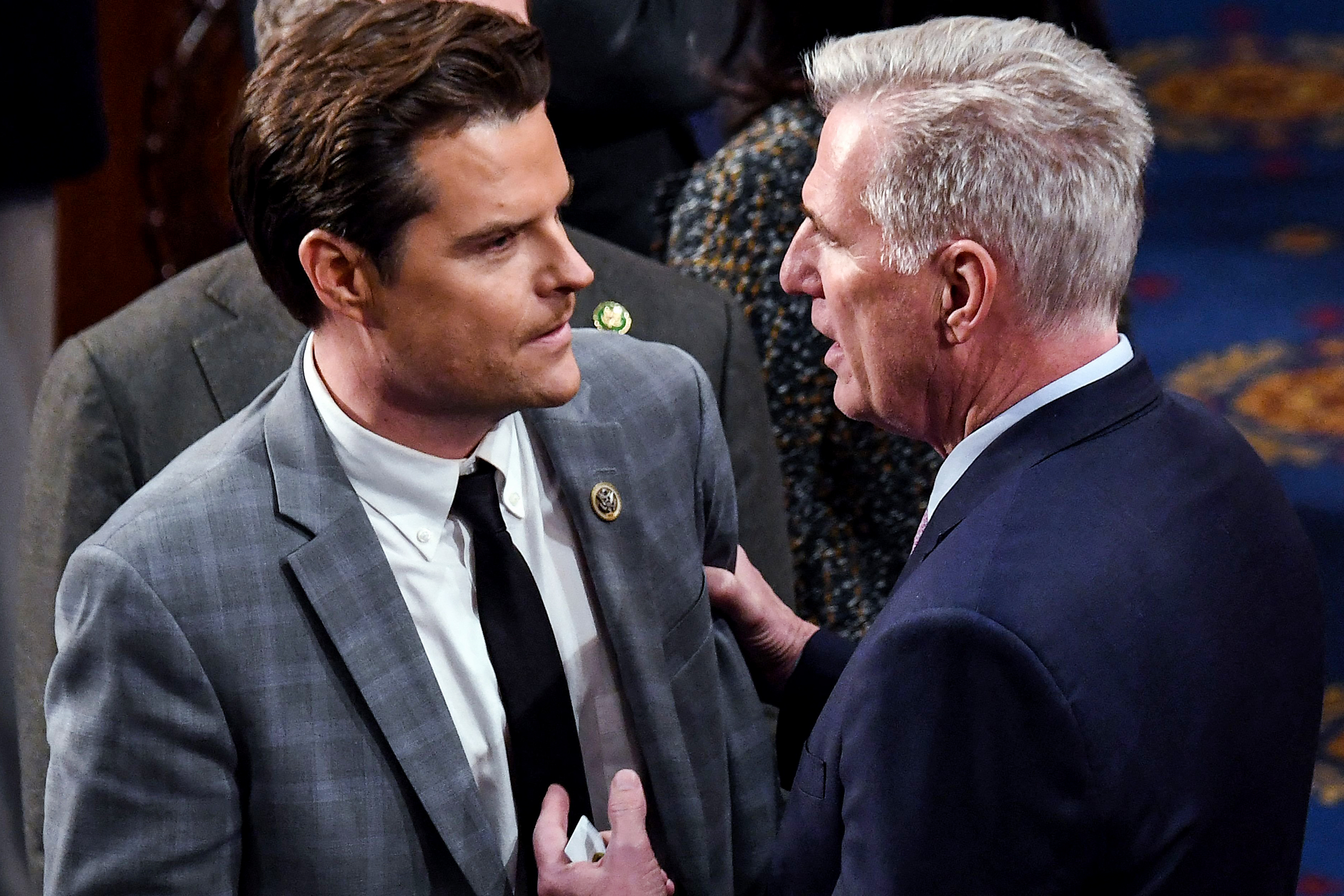 The U.S. government won't shut down until at least mid-November. Lawmakers passed a spending bill that will allow the U.S. to borrow more money above a debt ceiling that would have caused the government to shut down, starting on Sunday.
The bill turned into a bargain between Ukraine and the Southern Border. Republicans wanted more money for border security and none for aid to Ukraine's war. Democrats wanted to send money to wage more war but did not want money for border security. The compromise was that neither of them got their way.
House Speaker Kevin McCarthy was able to work with Democrats to reach a deal but it may have cost him his position. Representative Matt Gaetz from Florida says that he is going to work to unseat Speaker McCarthy because he says that his party does not trust him.
"I do intend to file a motion to vacate against Speaker McCarthy this week," Gaetz told CNN on Sunday morning. "I think we need to rip off the Band-Aid. I think we need to move on with new leadership that can be trustworthy."