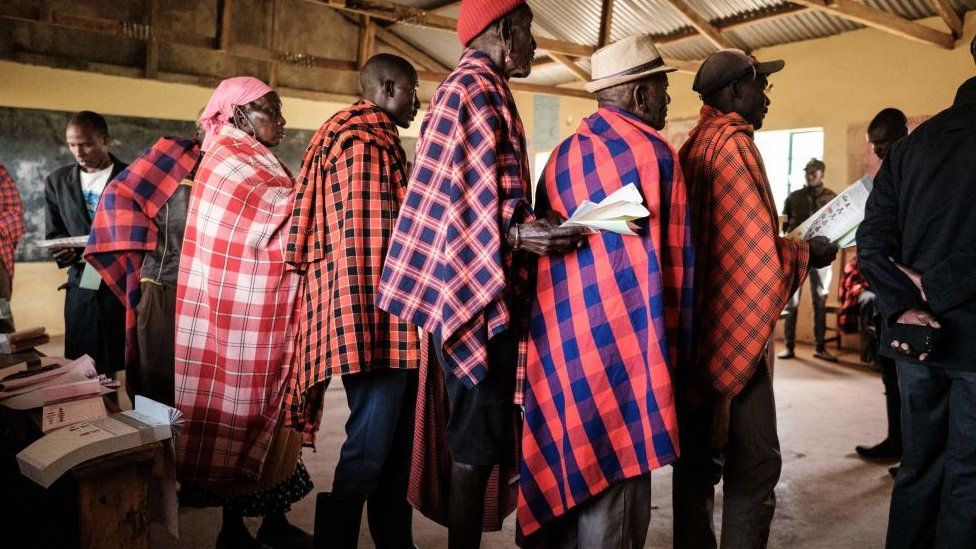 Kenyans headed to the polls Tuesday to elect a new president after a decade of President Uhuru Kenyatta's leadership. 22.1 million people in the country registered to take part.
Election Logistics
According to Bloomberg, "​​The presidential candidates need to secure more than half of the valid votes cast and at least a quarter of the ballots cast in half of Kenya's 47 counties to succeed President Uhuru Kenyatta. If no candidate meets that threshold, a fresh election shall be held within 30 days in which the winner will be up against the runner-up."
This is expected to be a close election, and could feature the first run-off in the country's history. The top two candidates have each focused on rampant inequality and domestic issues.
Raila Odinga
Odinga is the opposition leader who is not new to the presidential battle: he has run four times before. But this time, outgoing President Kenyatta/Odinga's former rival is supporting him, so that could be good news. Odinga is offering cash for Kenya's poorest citizens and accessible health care.
William Ruto
Ruto was Kenyatta's deputy but that marriage went bad. He has highlighted his roots as a "hustler" that rose up from his chicken seller days. According to VOA News, Ruto "seeks greater agricultural productivity and financial inclusion."
All parties are hoping this election brings less turmoil than previous elections, including the last election in 2017, when a court overturned the results and ordered a new election for the first time in Kenya's history. Official results will be announced within a week.