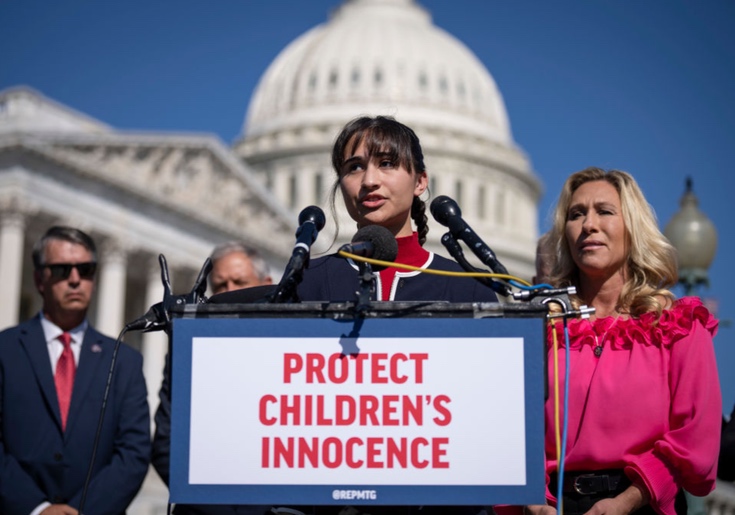 The Human Rights Campaign is grading hospitals on their "Equality Index." If they are found not to be all-in on LGBTQ+ issues, they get a bad grade.
This scheme was exposed this week in the Free Beacon but researcher Jennifer Bilek has been working to expose it for years.
The Human Rights Campaign is a far-left organization that promotes transgender ideology. Not surprisingly, they are funded by big pharmaceutical companies such as Pfizer and the Pharmaceutical Research and Manufacturers of America.
The HRC created the Healthcare Equality Index to evaluate hospitals based on four categories: "Patient and Community Engagement," "Employee Benefits and Policies" – which encompasses "Transgender-Inclusive Health Insurance," "Patient Services and Support," including "LGBTQ+ Patient Services and Support," and "Transgender Patient Services and Support."
A hospital can get high rankings if they offer sex change surgeries and cross-sex hormones, even though those procedures are not proven to help gender dysphoria and have not been clinically tested on young people because how could you ethically run trials on sex changes for young people?
A hospital can lose points if they cease to offer puberty blockers, which also have not been clinically proven to help gender dysphoria and are associated with undesirable outcomes such as headaches, memory loss and loss of bone density in teenagers. A hospital in Dallas lost points on the Equality Index when they stopped offering puberty blockers. The Human Rights Campaign said that the hospital practiced "discrimination against transgender youth."
To earn a perfect score on this Equality Index, hospitals must display LGBT symbols, use patients' preferred pronouns and force staff to take Human Rights Campaign-approved training courses. Over 2,200 health systems in the U.S. have been rated by this scheme.
Hospitals in Florida will probably see their ratings plummet now that Governor Ron DeSantis has signed legislation that forbids sex change surgeries and hormones for minors.