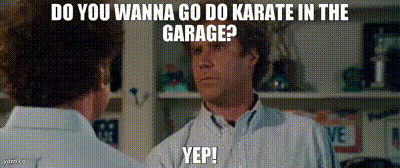 Fitness is now considered a far-right hobby? Sorry but lol.
MSNBC says that the far-right is obsessed with fitness and that the desire to be healthy is associated with white supremacists. Ironically, they admit that white supremacist groups do breed in Ukraine, Canada and France and that one of their commonalities is a "shared obsession with the male body, training, masculinity, testosterone, strength and competition."
So now we can admit that Ukraine has been infiltrated by extremists? I thought we were ignoring that part.
But framing fitness around extremism seems itself extreme. Especially when you consider this best-selling book called "Fat Talk" which literally says that there is NO negative pathology associated with obesity and that any effort to lose weight or eat healthy is anti-fat bias that can be associated with misogyny, racism and transphobia. Read my full review here of this truly whack book.
Is it healthy for us to politicize health? Shouldn't optimal health be the one thing we leave out of politics for the collective good? Good grief, what won't the media politicize these days?