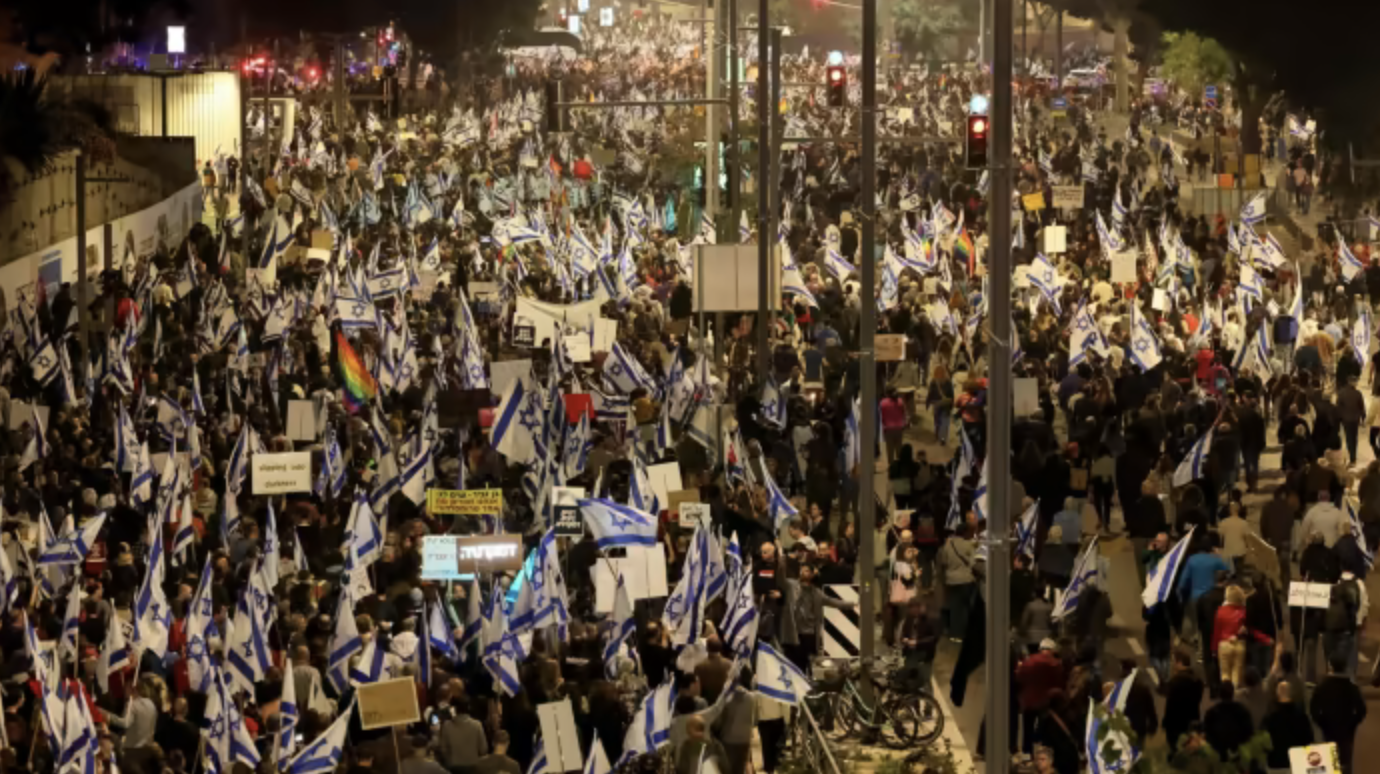 Major upheaval in Israel this weekend as massive protests raged demanding the resignation of Prime Minister Benjamin Netanyahu. President Isaac Herzog has asked the Prime Minister to "halt the legislative process immediately," referring to the judicial overhaul that prompted the protests.
On Sunday, Netanyahu fired his defense minister, stoking the already enraged protestors who blocked a main highway and lit bonfires. The minster, Yoav Gallant, had attempted to intervene in Netanyahu's efforts to overhaul the judiciary system in Israel. Protests have been raging against this for weeks but the loss of Gallant as an ally made it worse.
Netanyahu has been working to seize greater control over the selection of Supreme Court justices and restrict the court's power over the Knesset, or the general legislature.
Gallant said this on Sunday: "The rift within our society is widening and penetrating the Israeli Defense Forces," causing "a clear and immediate and tangible danger to the security of the state. I shall not be a party to this."
Universities and other businesses have called for a strike to begin today.