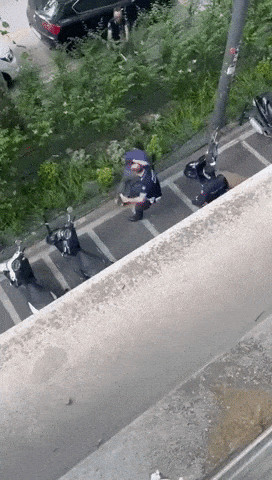 A video of a transgender person being beaten by police in Italy is causing outrage. The police were responding to reports of the man exposing his genitals to an elementary school.
Parents of an elementary school called the police because the man was exposing his genitals as children were lining up for class Wednesday morning. After police detained him, he used hairpins to inflict wounds on himself and yelled that he was trying to give the officers AIDS. When they pulled over to get him to stop that, he attacked the police and tried to run.
In the video, police pepper spray the man and demand he lay down. When he refuses, they strike with a baton and detain him. The police have opened an investigation into the incident.
As Twitter users call this violence against transgenderism, Twitter has fact-checked the video with this context: "This incident took place in Milan, Italy on May 24. The transgender individual being subdued by police had been reported after exposing his penis to school children and threatening to infect people with HIV. He then violently attempted to evade arrest."