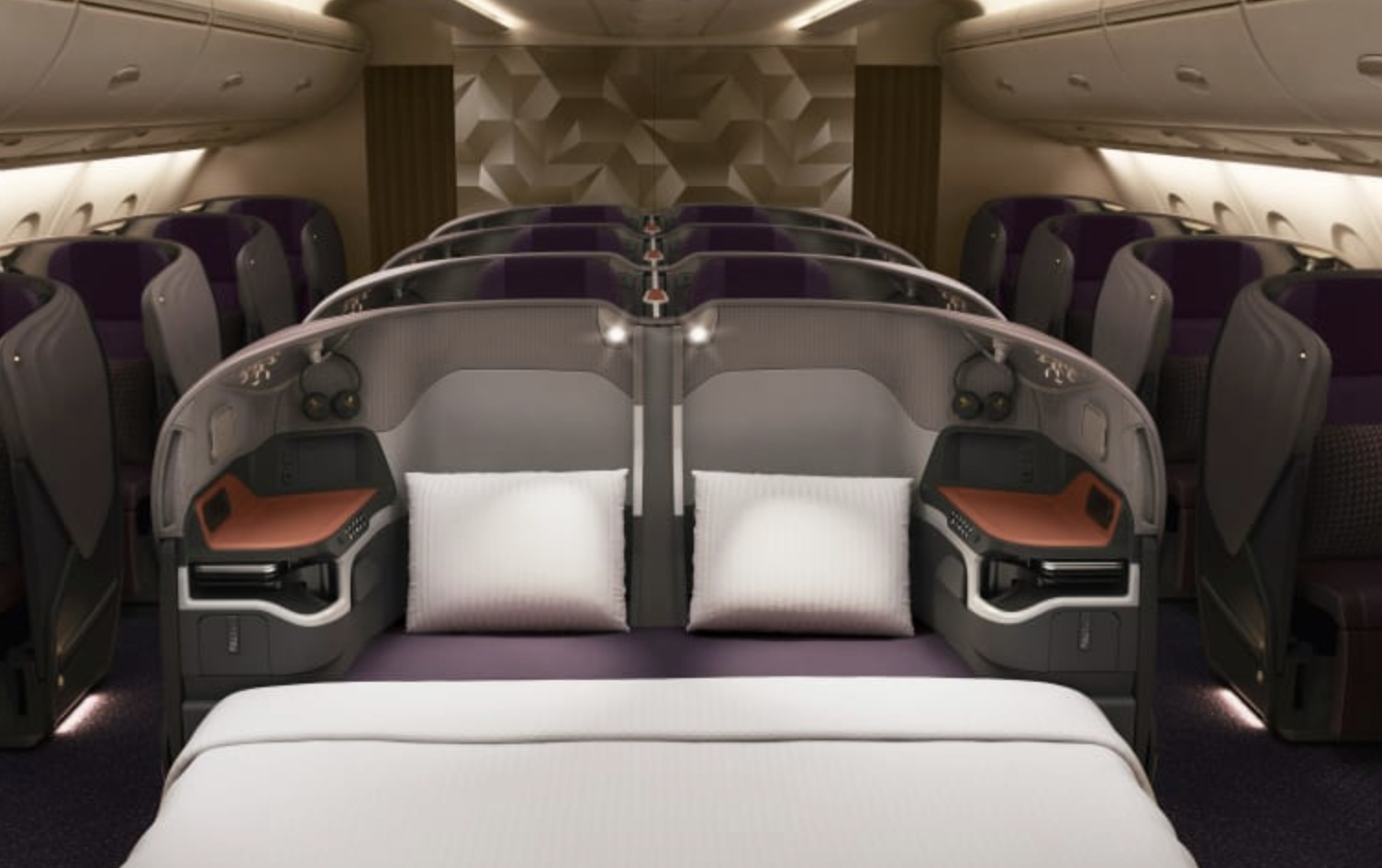 More airplanes are adding couples beds to first class. It's almost like they *want* people to join the mile-high club.
These snuggle beds can be converted back and forth from single beds by folding down the partition. They don't cost more because the customers have purchased both side-by-side singles.
There is not a partition preventing other passengers from seeing in though, so you and your snuggle buddy will have to behave yourself.