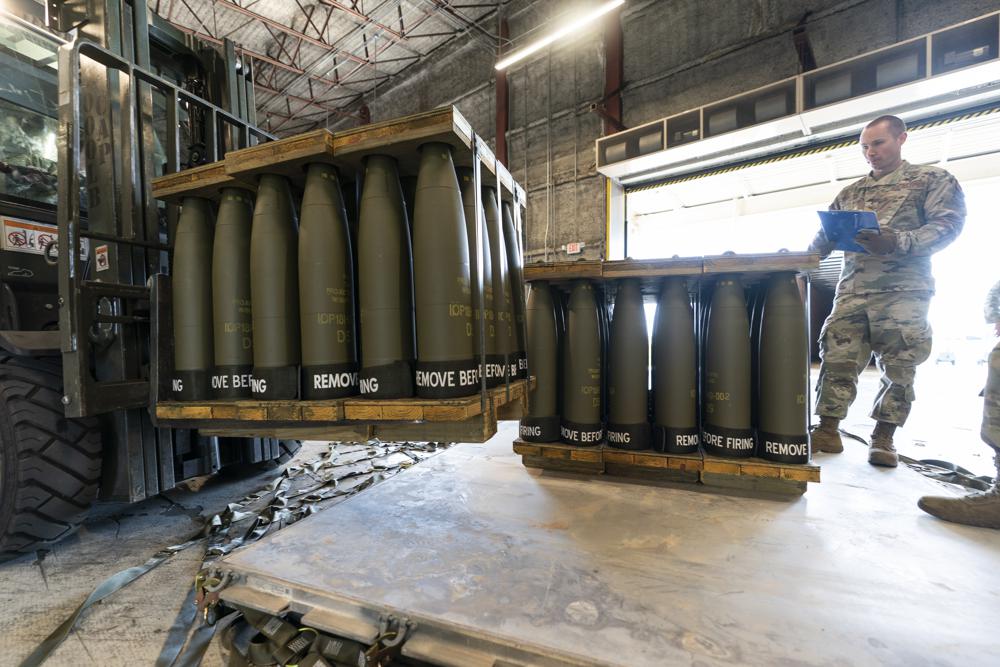 The European Union has promised to reimburse countries that send weapons to Ukraine from their own stockpiles.
The Financial Times reports that the EU has earmarked "€1bn from an existing fund used to reimburse capitals for arms purchases that go to Ukraine. The EU official said the bloc's defense agency would then 'conduct a fast-track procedure for direct negotiation with a number of key industrial providers in Europe.'"
But European leaders are facing increasing demands for peace. German Chancellor Olaf Scholz responded to this on Thursday by saying this: "One also does not achieve peace when one shouts 'never again war' here in Berlin, and at the same time demands that all weapons deliveries must be stopped."
Oh no? How does one stop war and killing then? With sanctions?
Speaking of sanctions, they do not seem to be harming the Russian economy as intended. Russia's foreign debt-to-GDP decreased and the total debt-to-GDP was down to 17.1% from 18.1% last year. The U.S. debt-to-GDP is 129%.