| TOGETHER WITH | |
| --- | --- |

Happy Wednesday.
We want to thank every subscriber to our Redacted channel. We just hit 2 MILLION subscribers while we were sleeping. And we are just so grateful to have such a fantastic community of truth seekers joining us on this journey to hold powerful people to account and cover the stories the mainstream media ignores. We thank you for subscribing and supporting independent journalism, which is not bought and sold by big corporations. It's supported by you!
In Case You Missed It.
🚢 The search for the Titanic exploration submarine has moved because rescue teams think they may have heard something but no other major breakthroughs have happened at this hour.
💰 The Pentagon says that another "accounting error" has freed up an additional $6.2 billion in aid for Ukraine. Bank error in Ukraine's favor!
🇸🇦 Saudi Arabia executed a man from the Kingdom's Shia-populated province of Qatif on charges of allegedly being involved in "terrorist activities". This is part of a crackdown on political dissidents who speak out against crown prince Mohammed bin Salman.
🛸 A Canadian member of parliament says recovered UFO material is being studied by the Five Eyes technology working group and official announcements are coming soon.
🐬 Miami Dolphins' Tyreek Hill is being investigated over alleged assault and battery.
🤦🏻‍♂️ President Biden says the threat that President Putin will use nuclear weapons is real. He made these comments on the same day that his son Hunter Biden plead guilty to federal crimes. Mentioning Putin is always a good way to change the conversation.
📲 The Biden administration is expanding access to border crossings using a new phone app known as CBP One which makes it easier to book appointments to cross into the U.S. As a result, new Customs and Border Patrol data shows illegal immigrant crossings surged 25% in recent weeks at key border ports.
📺 You can watch last night's FULL Redacted live show right here.


| | | | |
| --- | --- | --- | --- |
| | Gold | $1,933.08 | |
| | | | |
| --- | --- | --- | --- |
| | Silver | $23.03 | |
| | | | |
| --- | --- | --- | --- |
| | Bitcoin | $28,871.79 | |
| | | | |
| --- | --- | --- | --- |
| | Dow | 34,053.87 | |
| | | | |
| --- | --- | --- | --- |
| | S&P | 4,431.75 | |
| | | | |
| --- | --- | --- | --- |
| | Nasdaq | 15,239.50 | |
*Stock data as of market close, cryptocurrency data as of 5:00pm AM.


The Lead: Hunter Biden Gets His Hand Slapped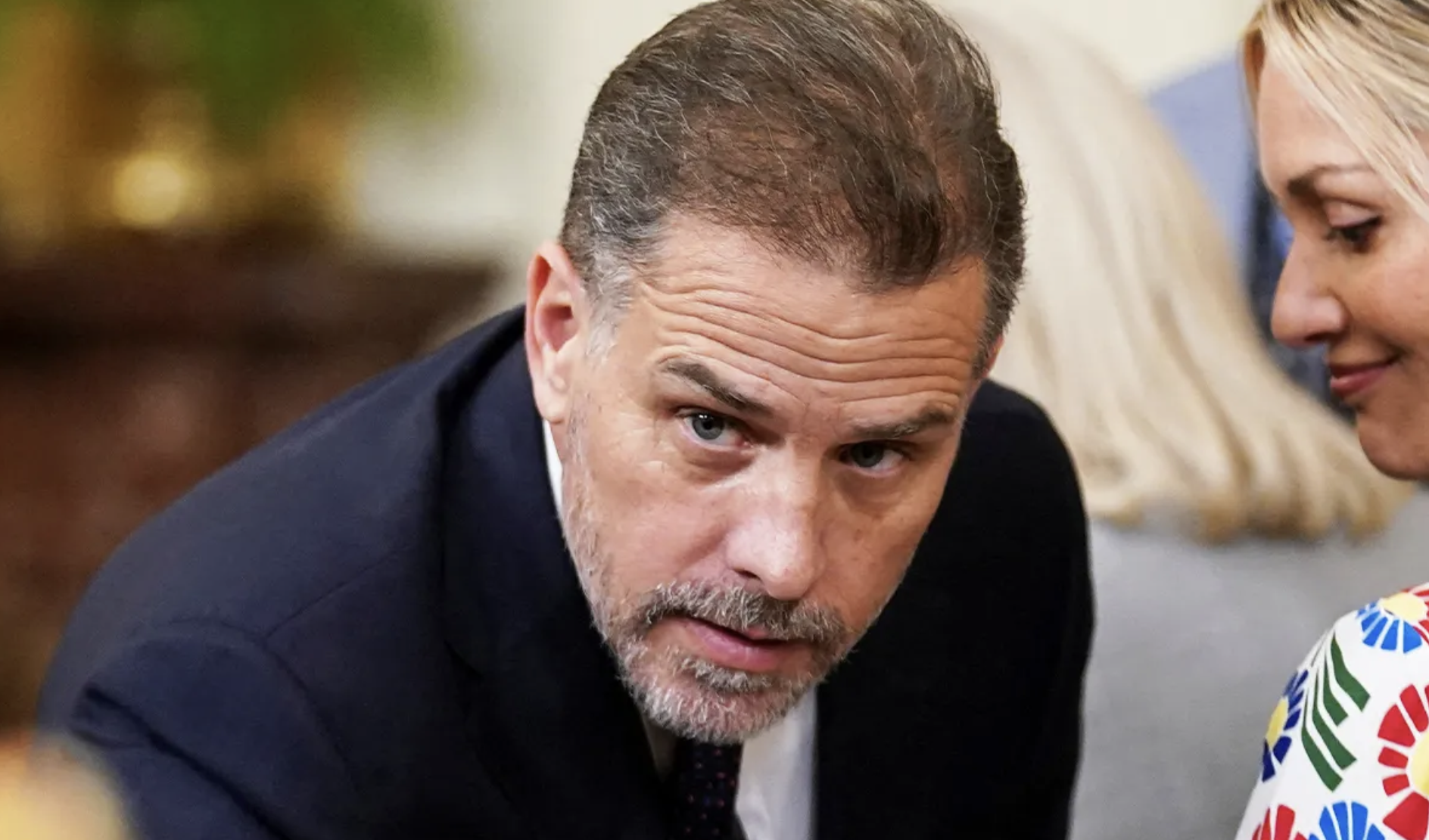 credit: getty
President Biden's son Hunter Biden has pled guilty to tax charges. Just a few weeks ago the lead investigators in the IRS were removed from the investigation.
Hunter Biden's agreement involves a guilty please to misdemeanor tax charges. He will not serve prison time and will pay a fine for the tax improprieties. The plea avoids further prosecution on a separate gun possession accusation.
This ends an investigation that has taken years but it does not end the legal problems for Hunter Biden. U.S. Attorney David Weiss said Tuesday that a plea agreement will not end the Justice Department's (DOJ) investigation into Hunter Biden. Weiss's office characterized the investigation into Biden as "ongoing," which contradicts Biden's attorney Chris Clark, who told CBS News on Tuesday it is his "understanding that the five-year investigation into Hunter is resolved."
Congress is also continuing to pursue an investigation into both Hunter and President Joe Biden and Senator Chuck Grassley says that they continue to find evidence that shows that both Bidens accepted money for political favors with foreign actors.


RFK Jr. Strikes Back at Corrupt Mainstream Media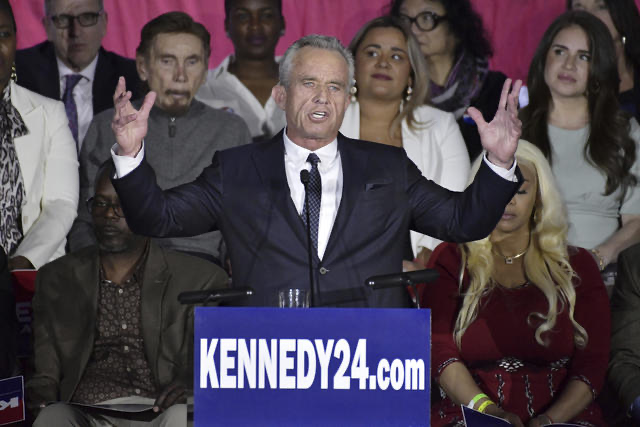 credit: ap
Democratic Presidential candidate Robert F. Kennedy Jr. spoke at length on Tuesday in the wake of two major mainstream media hit pieces on him.
Kennedy spoke about the war in Ukraine and gave historical context about the war that no politicians have been willing to broach. He quite rightly stated that the U.S. has been surrounding Russia with military bases and provoking a war that would weaken Russia and have no benefit for Ukraine. He advocated for peace talks involving President Biden and Russian President Putin.
Kennedy spoke against the "war on everything" – war on drugs, war on terror, war on obesity. He spoke against "this simplistic good guy-bad guy thinking" that is "tearing us apart." He said that the primary job of an American president is to keep the country out of war.
But the mainstream media wants us to toss him aside as crazy. NBC's hit piece about Kennedy focused on his position on vaccines and called him "the conspiracy candidate." It is written under the premise that Kennedy is wrong about the Covid vaccine, but the proof it gives is not consistent with the CDC data showing that there have in fact been vaccine-related deaths and injuries. In claiming that there have not been vaccine deaths, the author links to an article about excess deaths, a false equivalency. It's a master class in lazy and conceited journalism and NBC should be ashamed of themselves for it.
The Los Angeles Times calls Kennedy "a threat to your health and our democracy." They too claim to refute his vaccine claims definitively, something that cannot be done. Vaccines do have high risks and Kennedy pledges to remove blanket liability for vaccine makers and increase testing and transparency. Don't we want that?
Kennedy's main response when he is challenged on his vaccine research: Show me where I got it wrong.
No one is willing to do that. So they call him crazy. They don't want you to listen to nuance or consider any gray area. He's pushing the talking points to the brink and the media is short-circuiting over it.


Sponsor: FastGrowingTrees
Right now is the perfect time to plant a tree and shrub. FastGrowingTrees.com will ship amazing trees, shrubs, and gorgeous house plants right to your front door.
You'll even receive 15% off your order when you use our link at: FastGrowingTrees.com/Redacted
I ordered a beautiful Japanese Maple for our front yard and it was delivered in about 4 days. You can select from thousands of trees & plants, delivered with care, directly to your home. In addition to the awesome discount, you'll receive you can also select plants by growing region. That way you're not trying to plant a palm tree in Montana. I'm sure people have tried.
Support our newsletter by checking out FastGrowingTrees.com and grab a nice indoor house plant or outdoor tree before this deal ends.


Thanks For Your Service, Now Please Get Out Of Our Courtroom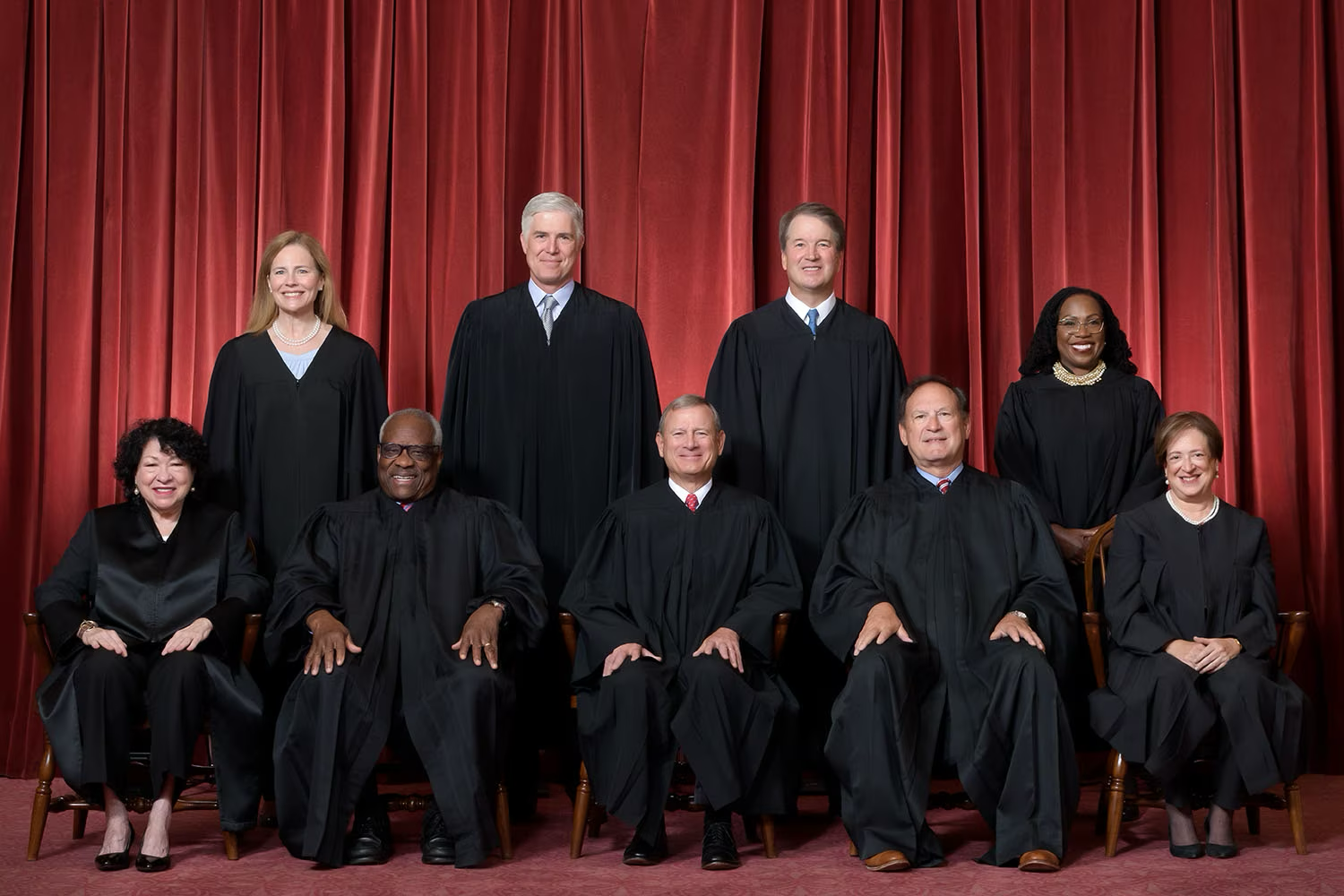 credit: supremecourt.gov
The Supreme Court ruled against a veteran who was sickened by radiation in Spain in 1966 while cleaning up one of the worst radiation accidents in U.S. history.
The plaintiff, Victor Skaar, is an Air Force veteran in his 80s. He was seeking disability benefits for himself and anyone else who had been harmed in the event. He was denied class certification by a federal appeals court and the Supreme Court held that ruling in place.
The incident happened in January 1966 when a U.S. B-52 bomber and a refueling plane crashed into each other during a refueling operation in Palomares, Spain. According to the Associated Press, "at the time, the U.S. was keeping nuclear-armed warplanes in the air near the border with the Soviet Union. The midair collision resulted in the release of four U.S. hydrogen bombs. None of the bombs exploded, but the plutonium-filled detonators on two went off, scattering 7 pounds (3 kilograms) of highly radioactive plutonium 239 across the landscape."
Skaar says he has suffered from skin cancer and a radiation-related disease called leukopenia.
Recall that the U.S. government tried really hard to deny that agent orange had damaged the health of Vietnam veterans until they could deny it no longer so this ruling seems consistent with the appetite to take responsibility for casualties of war. Given that nuclear war is a non-zero possibility right now, military personnel should take note.


News By The Numbers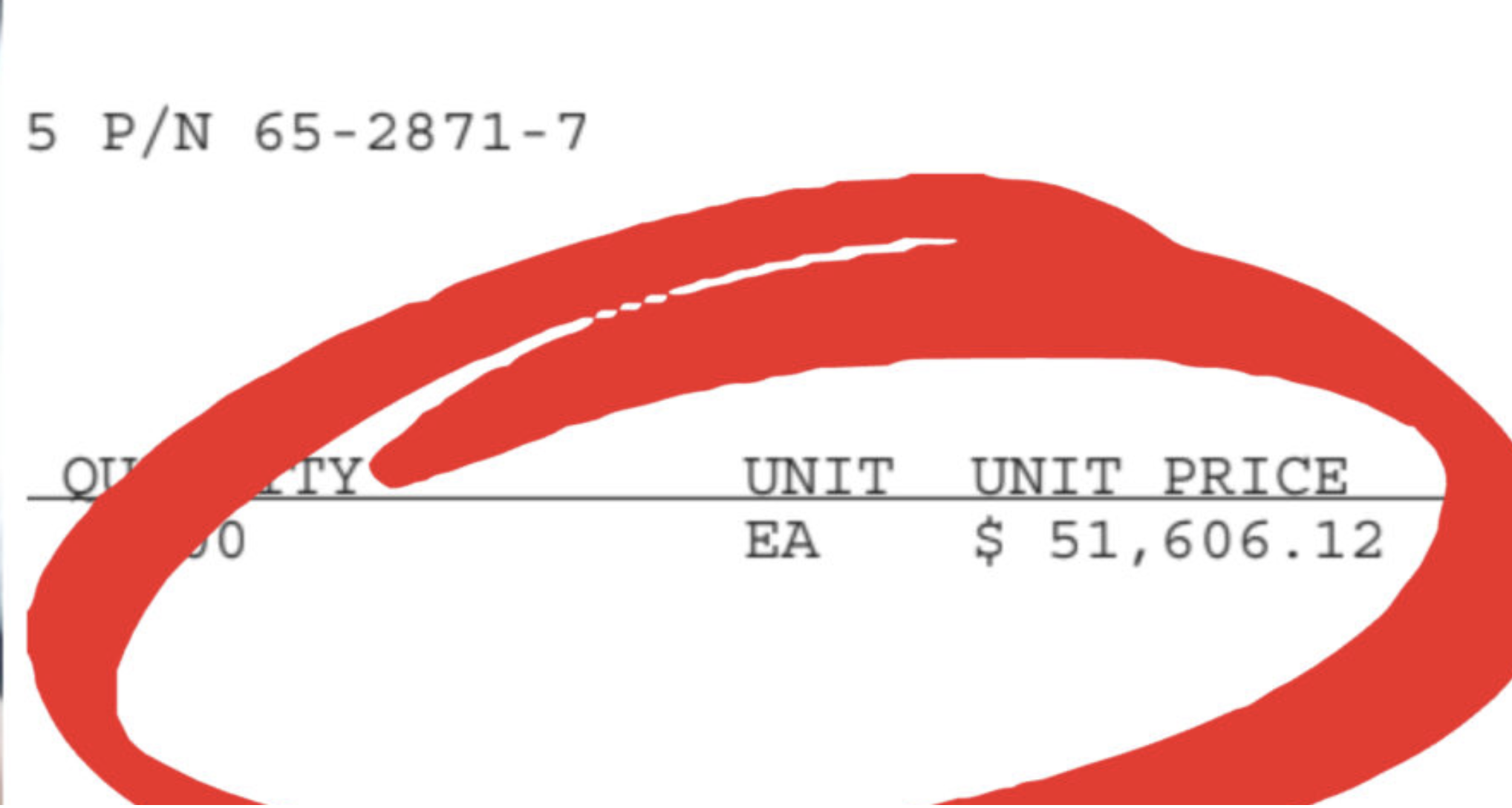 credit: responsiblestatecraft
$51,000. That is how much Boeing charges the U.S. government for trash cans that it puts inside airplanes.
95%. That is how much shares of Beyond Meat have fallen in the last four years as alternative meat products have faltered in popularity.
Many. This is how much equipment Russia says that it has destroyed since the military operation in Ukraine began last year: 444 Ukrainian warplanes, 240 helicopters, 4,700 unmanned aerial vehicles, 426 surface-to-air missile systems, 10,192 tanks and other armored combat vehicles, 1,125 multiple rocket launchers, 5,163 field artillery guns and mortars and 11,047 special military motor vehicles.
200. That is how many international games Christiano Ronaldo has played after Tuesday's Portugal game against Iceland, which Portugal won 1-0.


U.K. Schools Go To The Moon

credit: giphy
A student in the U.K. identifies as a moon, according to an investigation by The Telegraph. A moon. Not necessarily our moon.
Another identifies as a horse, and another insists on being addressed as a dinosaur. This all sounds fine to me. My son wore a superhero cape every day of preschool and insisted he was Bruce Wayne. My daughter wanted to sleep on a rocky crag in a river one night because she said she was Ariel from The Little Mermaid.
The problem is when we equate this with gender ideology and keep it going through the 8th grade.
One student in the 8th grade was told that she would be punished if she did not go along with her classmate identifying as a cat. She was reprimanded for telling the student, "You're a girl" to which the teacher said, "Where did you get this idea from that there are only two genders?" Is cat a gender now?? This school now faces a government investigation. The Education Secretary told teachers that "they should not be teaching children that they can identify as cats or other animals." The highest academic excellence there!
This highlights an uncomfortable bit of gender ideology. Is one person's need to identify as something greater than another person's need to call it as they see it? Gender ideology requires that everyone play along and not everyone wants to play after preschool.


What's Trending?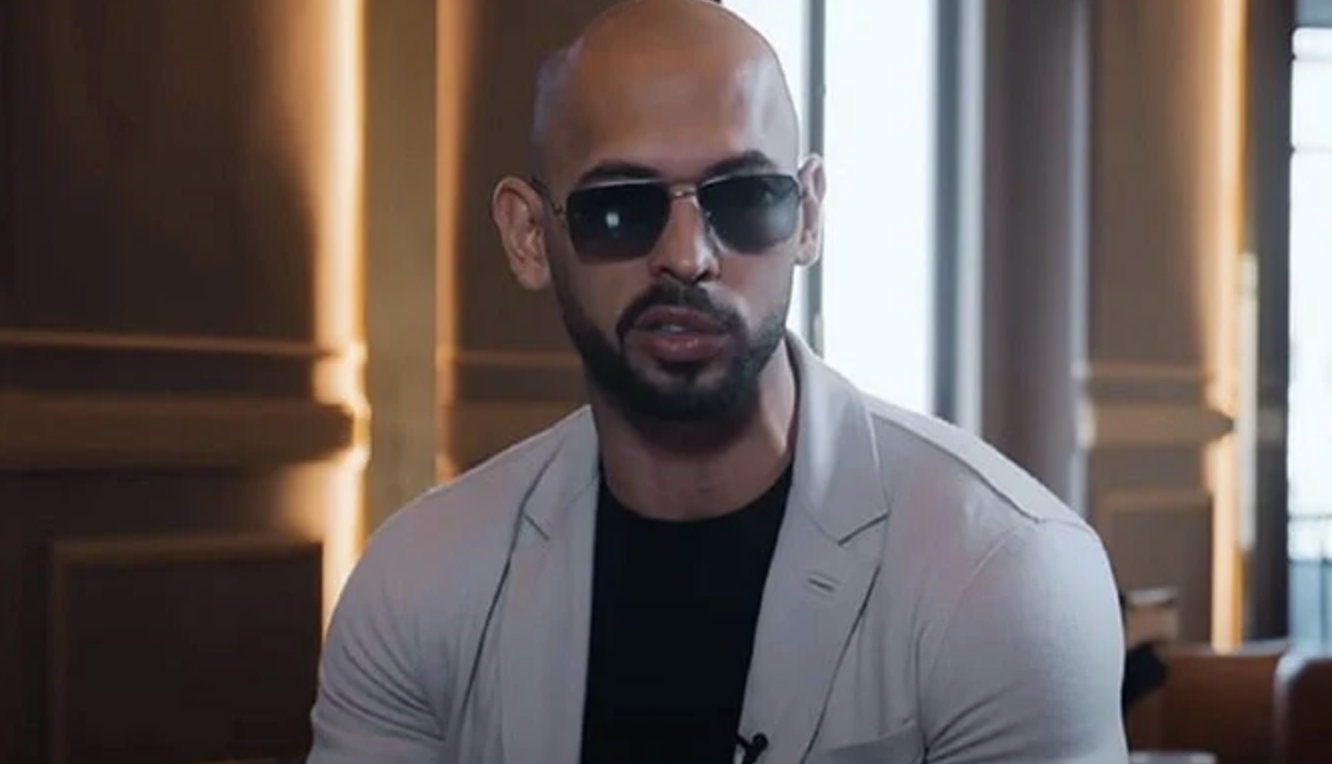 credit: wsj
Andrew Tate is trending because the reality TV star has been charged with rape and human trafficking in Romania.
Costco is trending because of this Tweet where a woman complains about having bought 58 items for just under $800 and blames it on Joe Biden. That's an average of $13 per item which sounds about right for Costco.
Zendaya is trending because of a new trailer for a movie about tennis called Challengers.


SUPPORT INDEPENDENT JOURNALISM!
Click here to go to our store to grab some of our exclusive Merchandise.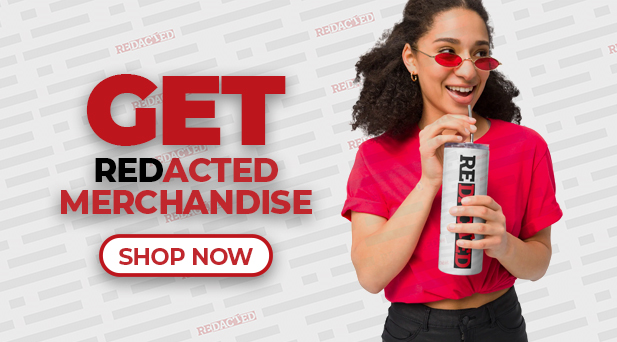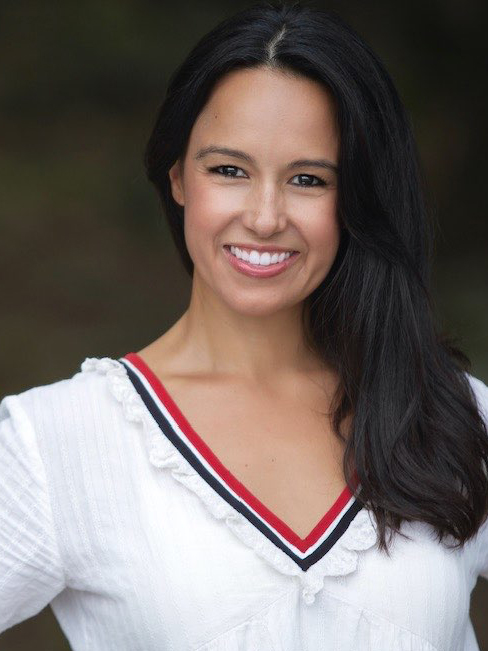 This newsletter is written and researched by Natali Morris.
Please feel free to reach Natali at

[email protected]


for any editorial feedback.