| TOGETHER WITH | |
| --- | --- |

Happy Thursday.
Today is International Museum Day. So go out there and visit a museum. May we recommend the Barbed Wire Museum in Kansas? The museum boasts more than 2,000 types of barbed wire. We hear it's hard to get into this place.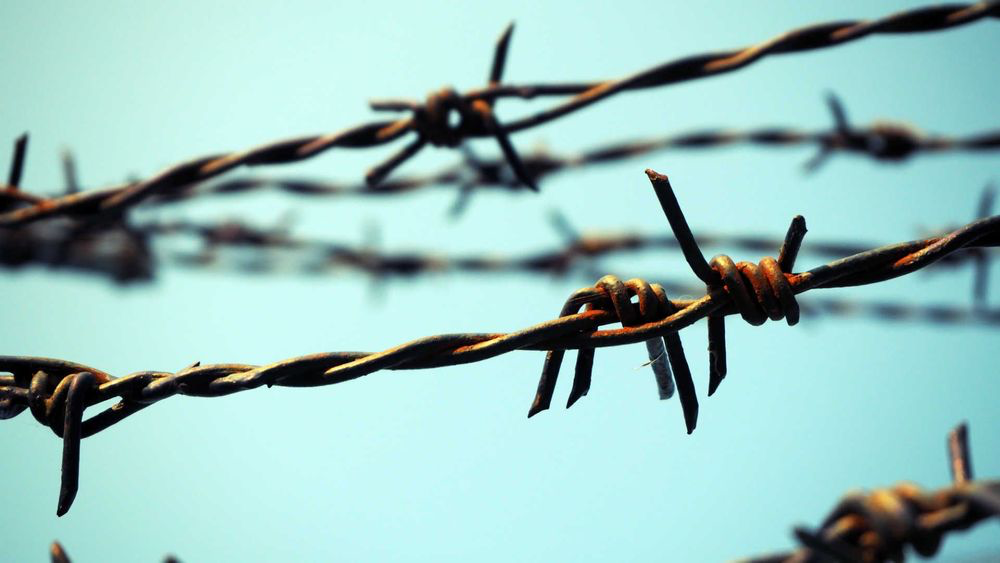 credit: getty
In Case You Missed It. 
🏦 Deutsche Bank will reportedly pay $75 million to settle a class action lawsuit for doing business with Epstein despite knowing he was engaged in sex trafficking.
⚖️ Elizabeth Holmes will begin her prison sentence on May 30.
💸 Lawmakers in the U.S. say they are pretty sure they will reach a deal to increase the looming debt ceiling.
🇲🇲 Survivors in Myanmar are still awaiting assistance due to destruction from Cyclone Mocha.
🤧 Record pollen counts are causing an explosion of allergy symptoms.
📺 Catch last night's FULL Redacted live show right here.


| | | | |
| --- | --- | --- | --- |
| | Gold | $1,974.65 | |
| | | | |
| --- | --- | --- | --- |
| | Silver | $23.47 | |
| | | | |
| --- | --- | --- | --- |
| | Bitcoin | $27,375.77 | |
| | | | |
| --- | --- | --- | --- |
| | Dow | 33,420.77 | |
| | | | |
| --- | --- | --- | --- |
| | S&P | 4,158.77 | |
| | | | |
| --- | --- | --- | --- |
| | Nasdaq | 12,500.57 | |
*Stock data as of market close, cryptocurrency data as of 5:00pm AM.


The Lead: Strange Epstein Money Transfers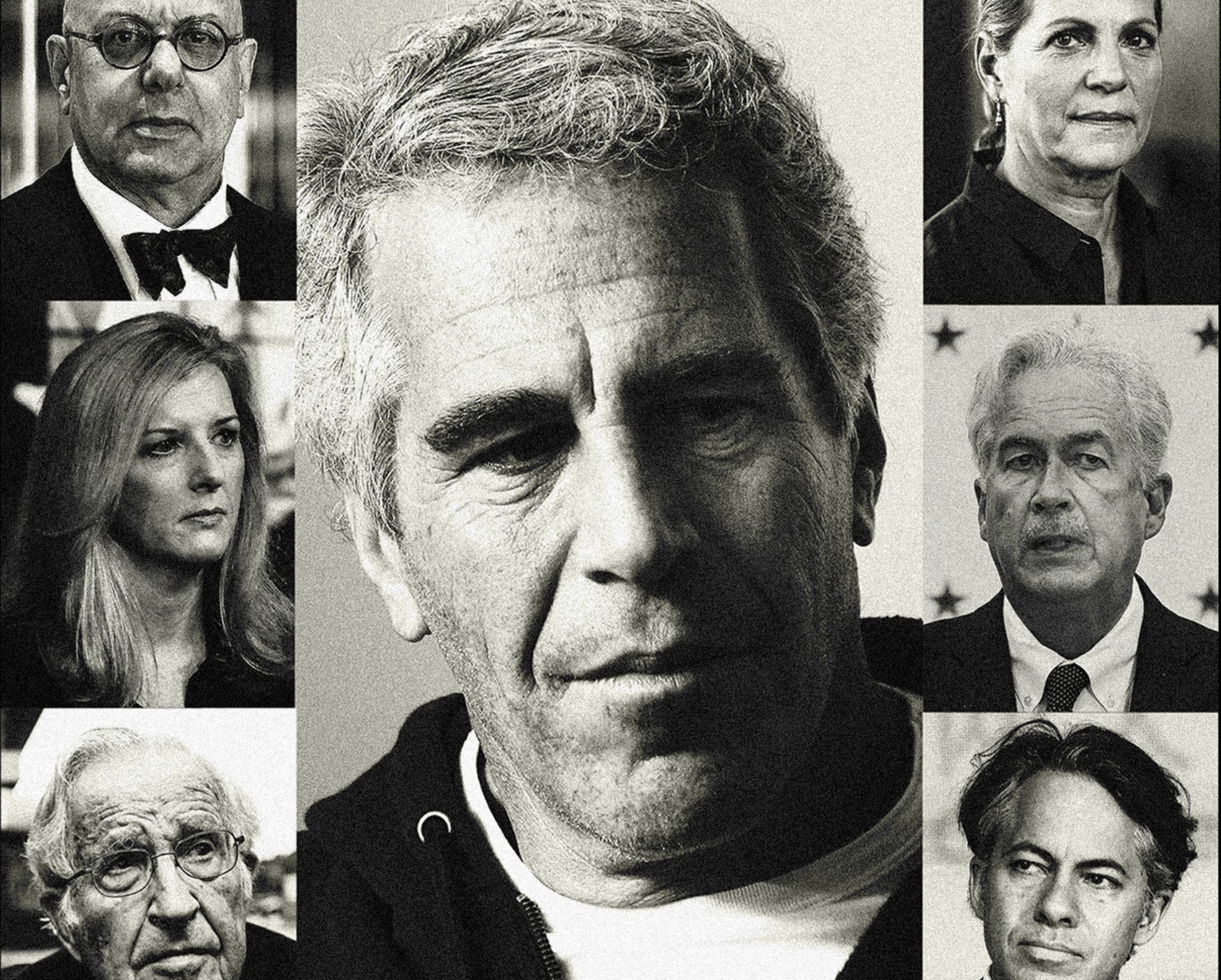 credit: wsj
Why do people only remember money transfers with Jeffrey Epstein when they're backed into a corner?
That was the case with two prominent academics this week: Leon Botstein and Noam Chomsky.
Botstein said that Epstein gave him several checks totaling $150,000, which he then turned around and donated to Bard College.
"I have no idea why he concocted this scheme," Botstein said. "He didn't want to write a check to Bard. He took pity on me, and he said, 'I'm gonna give you money and you do whatever you want with it.'"
Chomsky says that he received $270,000 from an Epstein account but his story is even stranger.  Here is what he told the Wall Street Journal in an email:
"My late wife died 15 years ago after a long illness. We paid no attention to financial issues. We asked Epstein for advice. The simplest way seemed to be to transfer funds from one account in my name to another, by way of his office. It was a simple, quick, transfer of funds."
As if these kinds of things happen every day to ordinary people. Influential people really should stop hoping their dealings with Epstein will go unnoticed.


Dr. Fauci Caught Rewriting Covid History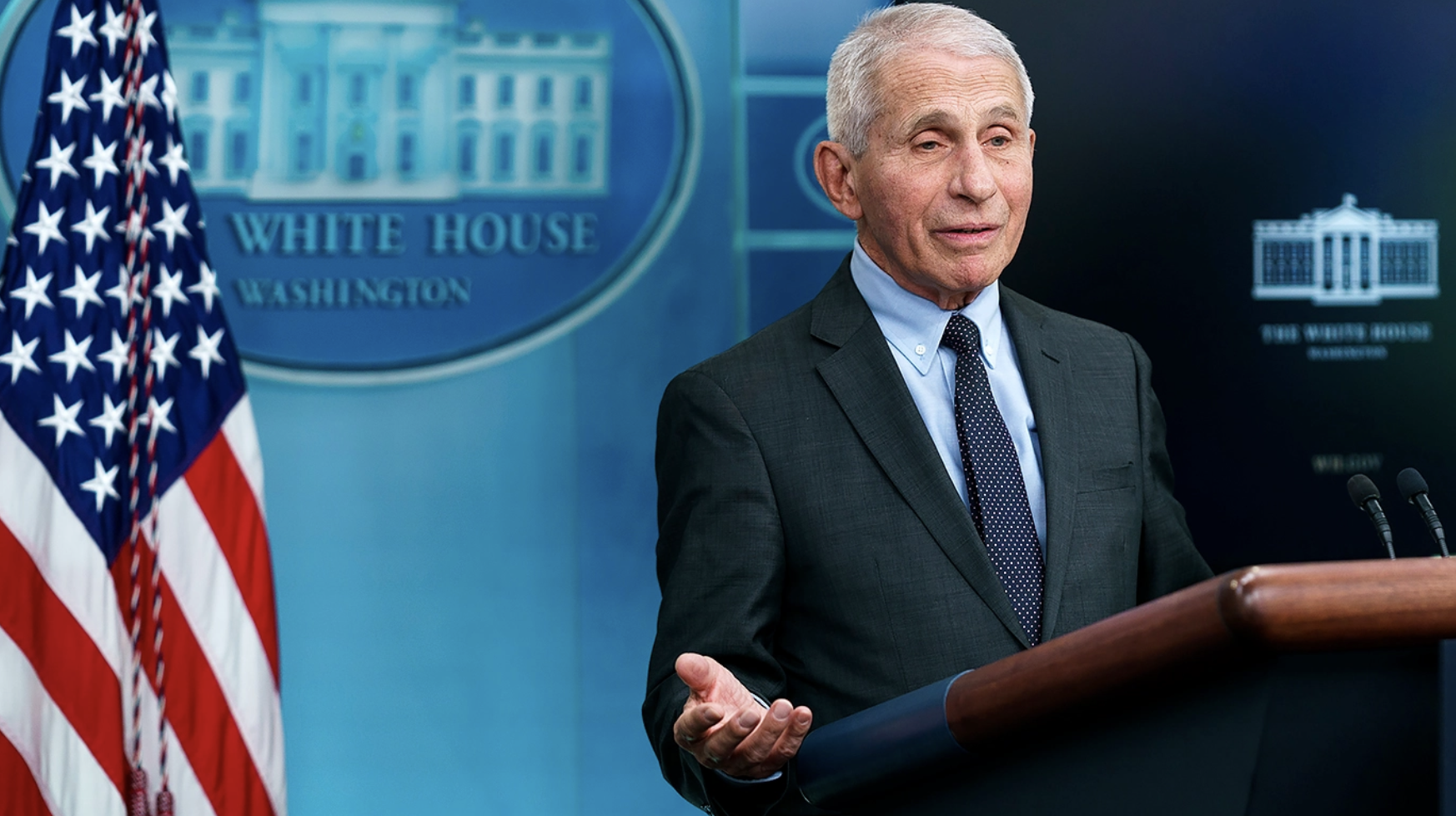 credit: the hill
The Pentagon knew that Dr. Fauci was manipulating the lab leak theory, and they knew as early as May of 2020. Why was the lab leak theory shut down by the media and censored on social media then?
Two Pentagon doctors, Commander Jean-Paul Chretien, a Navy doctor working at the Defense Advanced Research Projects Agency, and Dr. Robert Cutlip, a research scientist at the Defense Intelligence Agency, published a paper in May of 2020 criticizing the Nature article that concluded that Covid did not come from a lab.
In March, we learned from Senate hearings that Dr. Fauci and his colleagues worked on that paper and proposed edits to it in order to prevent the public from learning about U.S. involvement in foreign Biolabs.
The Pentagon paper shows that that article is based on conjecture, not science. It further shows that the kind of virus manipulation that the paper says could not have happened had in fact been happening for years. They said that the study was based "on unwarranted assumptions."
Recall that anyone who proposed the lab leak theory at the time was called a racist and conspiracy theorist. Social media companies removed posts about it.
So if the Pentagon researchers knew the lab leak theory was viable, why didn't those disinformation experts they've got help us out??


Build Your Side Hustle Today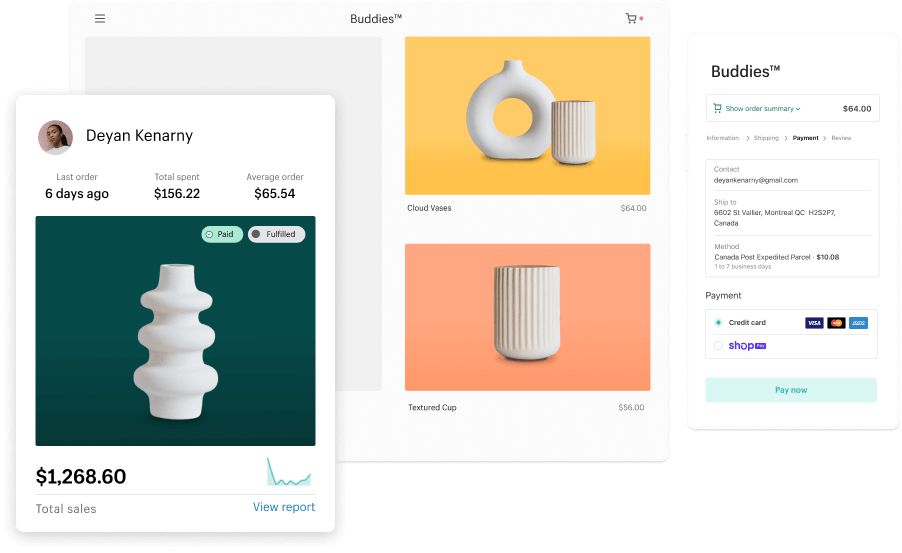 Now is the perfect time to start your side hustle and start earning a few thousand extra dollars a month. Shopify can help you.
Shopify is a platform designed for anyone to sell anywhere, giving entrepreneurs like myself the resources once reserved for big business – customized for my needs – with a great looking online store that brings my idea to life, and tools to manage my day-to-day and drive sales.
Shopify is more than a store. Connect with your customers. Drive sales. Manage your day-to-day.
Every twenty-eight seconds a small business owner makes their first sale on Shopify.
Get started by building and customizing your online store with no coding or design experience.
Shopify is more than a store. Connect with your customers. Drive sales. Manage your day-to-day. Go to shopify.com/redacted, for a FREE fourteen-day trial and get full access to Shopify's entire suite of features.


G7 versus Asia Summit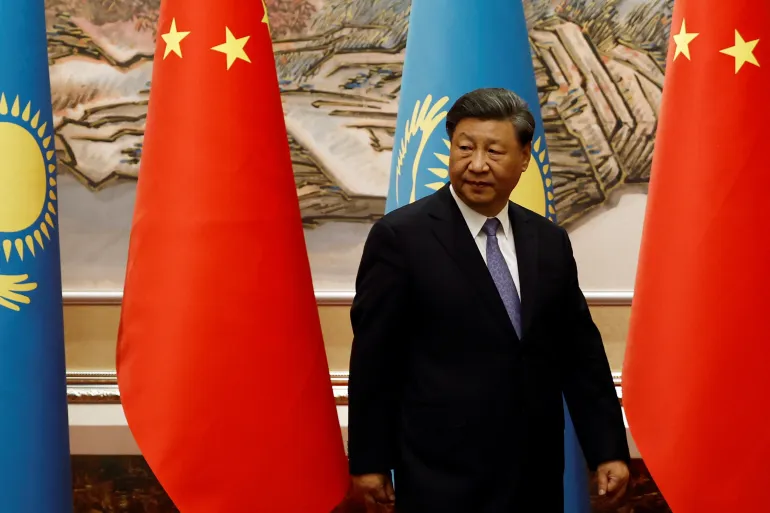 credit: reuters
Two groups of world leaders will meet in Asia this weekend with very different agendas.
In China, the first-ever summit of six Central Asian nations will kick off. The two-day event will be attended by leaders from China (obviously), Kazakhstan, Kyrgyzstan, Tajikistan, Turkmenistan and Uzbekistan. It will take place in Xian, the ancient imperial capital and embarkation point for the Silk Road. The summit indicates a strengthening of China's Belt and Road Initiative.
In Japan, the G7 leaders will meet to discuss expanding Russian sanctions and increased support to Ukraine.
Former world leaders have sent a letter to G7 leaders urging them to make nuclear policy a priority. They are asking Russia and the U.S. to "compartmentalize" the issue of Ukraine and come to "good faith negotiations" to replace the New START treaty before it expires in 2026.
G7 leaders will tour Hiroshima, one of the only places ever to fall victim to an atomic bomb dropped in 1945 by the U.S.


Hospitals Now Get A Woke Grade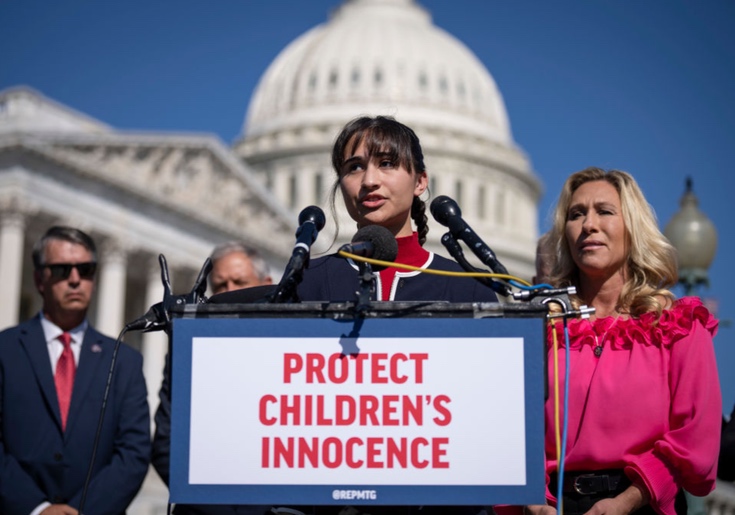 credit: Washington free beacon
The Human Rights Campaign is grading hospitals on their "Equality Index." If they are found not to be all-in on LGBTQ+ issues, they get a bad grade.
This scheme was exposed this week in the Free Beacon but researcher Jennifer Bilek has been working to expose it for years.
The Human Rights Campaign is a far-left organization that promotes transgender ideology. Not surprisingly, they are funded by big pharmaceutical companies such as Pfizer and the Pharmaceutical Research and Manufacturers of America.
The HRC created the Healthcare Equality Index to evaluate hospitals based on four categories: "Patient and Community Engagement," "Employee Benefits and Policies" – which encompasses "Transgender-Inclusive Health Insurance," "Patient Services and Support," including "LGBTQ+ Patient Services and Support," and "Transgender Patient Services and Support."
A hospital can get high rankings if they offer sex change surgeries and cross-sex hormones, even though those procedures are not proven to help gender dysphoria and have not been clinically tested on young people because how could you ethically run trials on sex changes for young people?
A hospital can lose points if they cease to offer puberty blockers, which also have not been clinically proven to help gender dysphoria and are associated with undesirable outcomes such as headaches, memory loss and loss of bone density in teenagers. A hospital in Dallas lost points on the Equality Index when they stopped offering puberty blockers. The Human Rights Campaign said that the hospital practiced "discrimination against transgender youth."
To earn a perfect score on this Equality Index, hospitals must display LGBT symbols, use patients' preferred pronouns and force staff to take Human Rights Campaign-approved training courses. Over 2,200 health systems in the U.S. have been rated by this scheme.
Hospitals in Florida will probably see their ratings plummet now that Governor Ron DeSantis has signed legislation that forbids sex change surgeries and hormones for minors.


News By The Numbers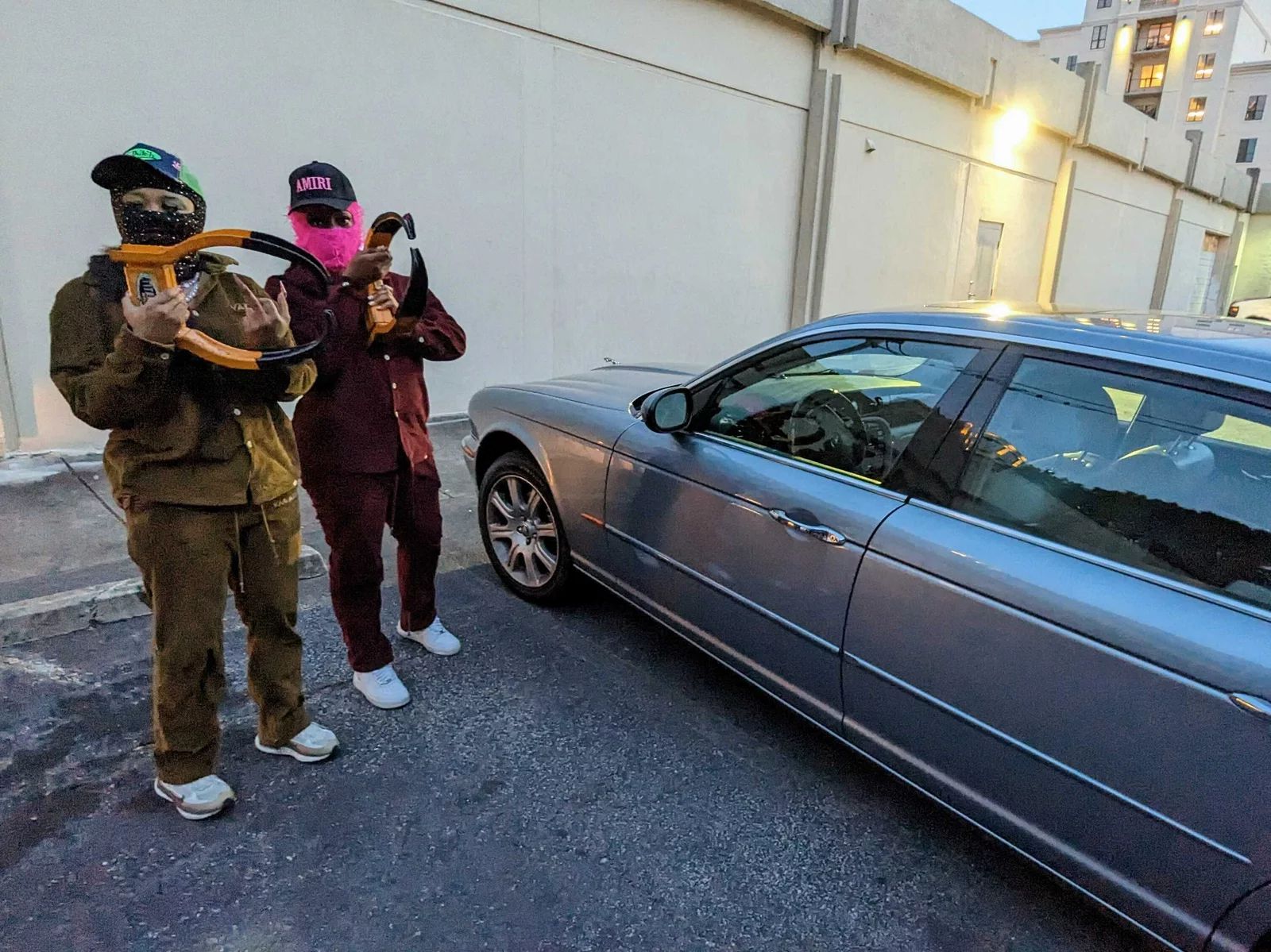 $50. That is how much the Boot Girls charge to remove a parking boot from your car. Pretty sure that's not legal, which is why the two girls wear face masks in their TikToks.
Two hours. That is how long Prince Harry and his wife Meghan Markle said that they were chased by paparazzi on Tuesday night in New York City and called it a "near catastrophic" event. The police said the entire incident lasted about 20 minutes.
$38.1 million. That is how much a Hebrew Bible sold for at auction on Wednesday. It is over 1,000 years old.


What's Trending?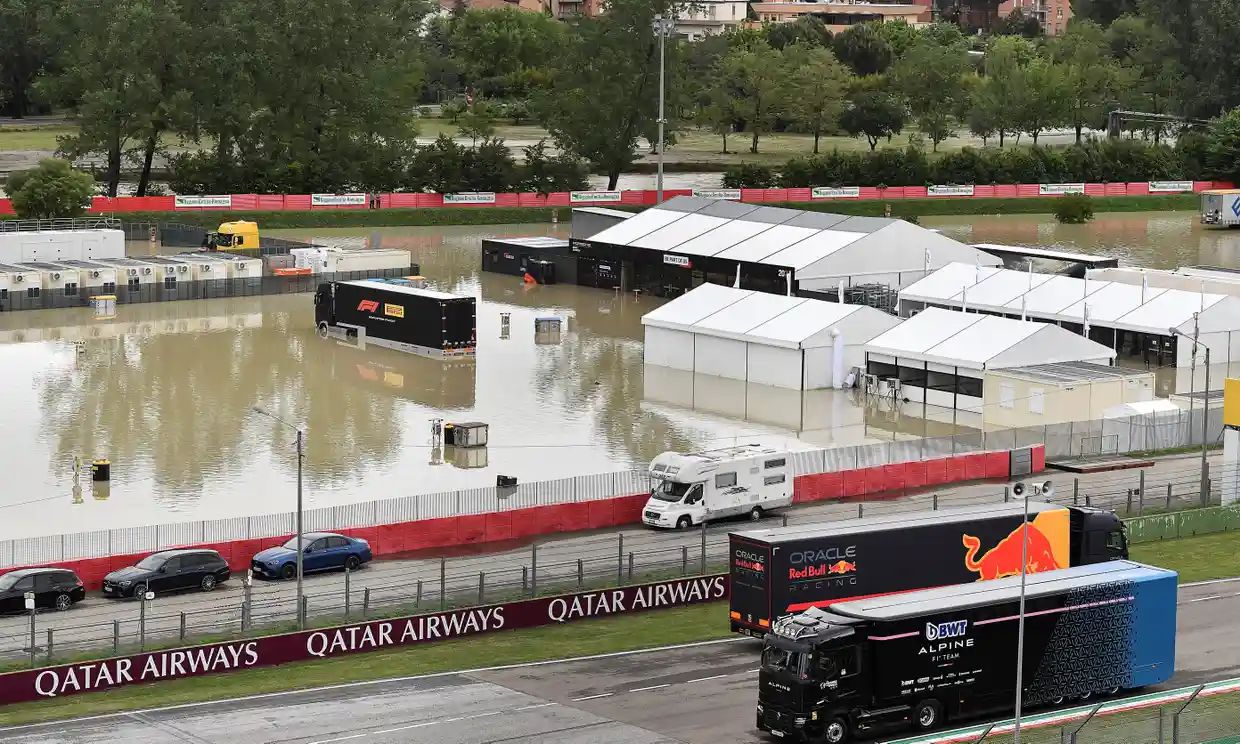 credit: reuters
Imola is trending because the Formula 1 race called the Emilia Romana Grand Prix in Imola, Italy was canceled due to massive flooding.
Selma Hayek is trending because she was salsa dancing on Instagram in a bathrobe and her boobies did not stay in there.
MLS is trending because San Diego will get a Major League Soccer team soon. The team doesn't have a name yet.


SUPPORT INDEPENDENT JOURNALISM!
Click here to go to our store to grab some of our exclusive Merchandise.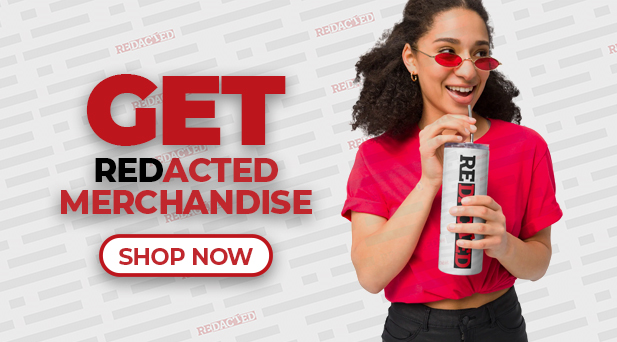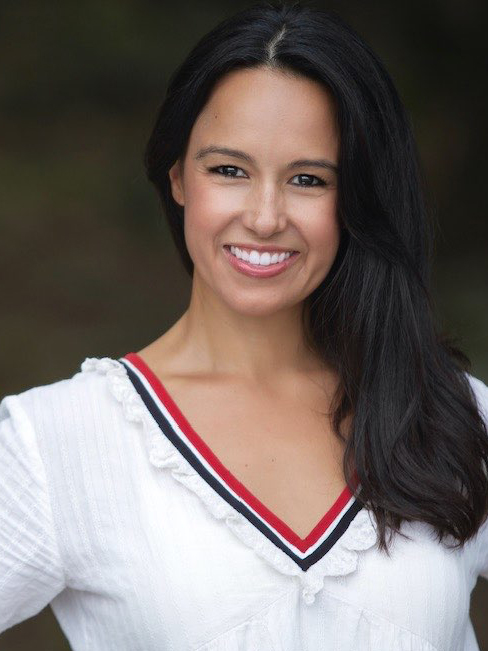 This newsletter is written and researched by Natali Morris.
Please feel free to reach Natali at

[email protected]


for any editorial feedback.