| TOGETHER WITH | |
| --- | --- |

Happy Monday.
Queen Elizabeth's funeral is today and it is predicted to be the most watched TV event in history, surpassing even Diana's funeral, which was watched by over 32 million people in 1997.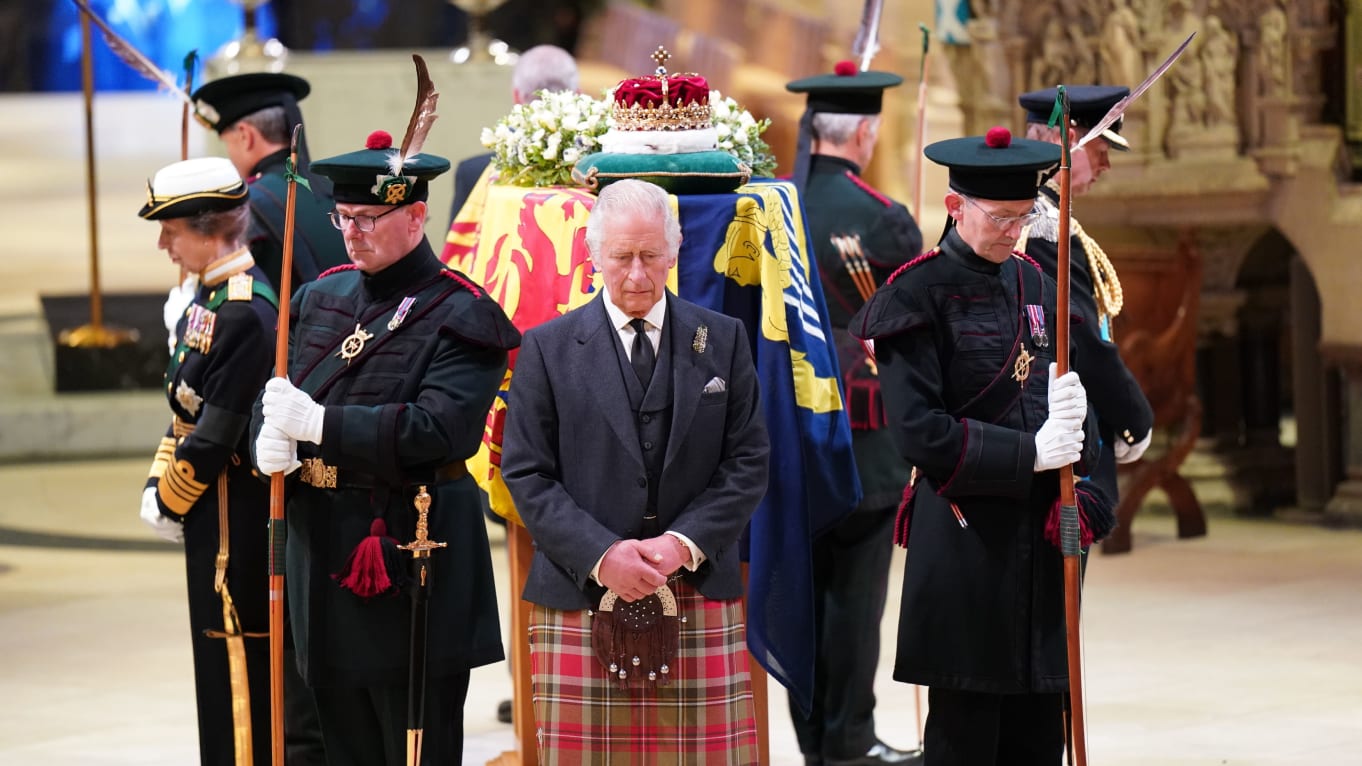 credit: getty
In Case You Missed It.
🇹🇼 A 6.9-magnitude earthquake hit Taiwan on Sunday sparking tsunami warnings.
🇰🇿 Kazakhstan's capital city is once again called Astana. It was changed to Nur-Sultan in 2019 but President Kassym-Jomart Tokayev reverted back to the old name this weekend. He also reintroduced presidential term limits.
🇫🇷 Hundreds protested in Paris this weekend against France's alignment with NATO powers and Western sanctions. This is part of the Frexit movement which has a similar goal to Brexit.
🚨 New Orleans beat out St. Louis to become America's new murder capital. In the first 8 months of 2022 The Big Easy racked up 205 murders. That's up 144% from pre-pandemic levels.
📉 Bitcoin slipped below the $20,000 mark on Sunday. See below.


| | | | |
| --- | --- | --- | --- |
| | Bitcoin | $18,480.95 | |
| | | | |
| --- | --- | --- | --- |
| | Ethereum | $1,305.84 | |
| | | | |
| --- | --- | --- | --- |
| | Cardano | $0.4373 | |
| | | | |
| --- | --- | --- | --- |
| | Dow | 30,822.42 | |
| | | | |
| --- | --- | --- | --- |
| | S&P | 3,873.33 | |
| | | | |
| --- | --- | --- | --- |
| | Nasdaq | 11,448.40 | |
*Stock data as of market close, cryptocurrency data as of 5:00am ET. .


The Lead: Stolen Border Data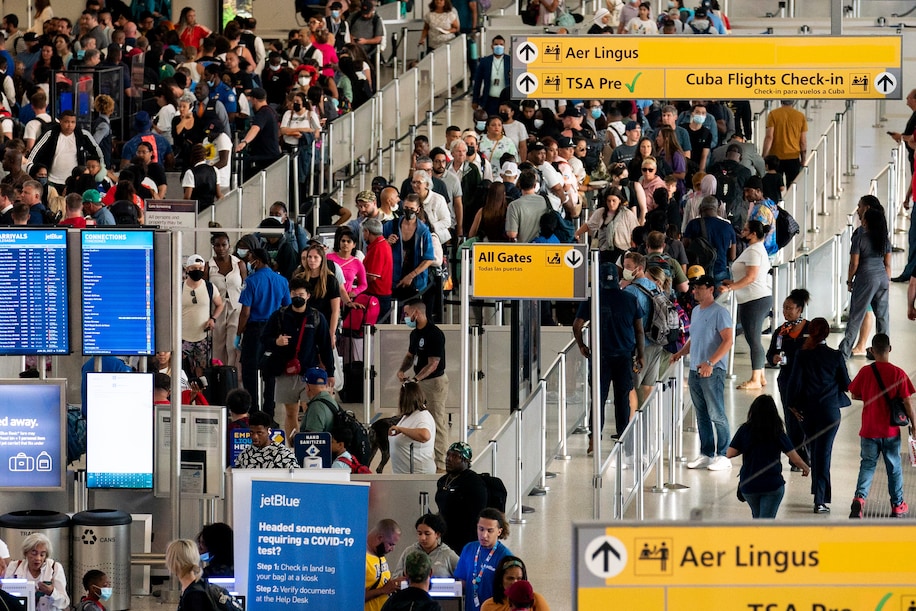 credit: wapo
U.S. Customs and Border Protection officials have been casually taking data from mobile phones as travelers pass through checkpoints for years. They admitted as much recently.
Border agents do not need a warrant to take cell phones, computers and iPads. Nor do they need one to open those devices up and take data from them. That is what they have been doing, adding that data to their own databases.
In a letter to Senator Ron Wyden, Border Patrol Commissioner Chris Magnus admitted that agents have "run facial recognition searches on millions of Americans' driver's license photos [as well as] tapped private databases of people's financial and utility records to learn where they live [as well as] gleaned location data from license plate reader databases that can be used to track where people drive."
The CBP admits that they do this but they won't say how many people they've done it to or how big their database is.


Not In My Backyard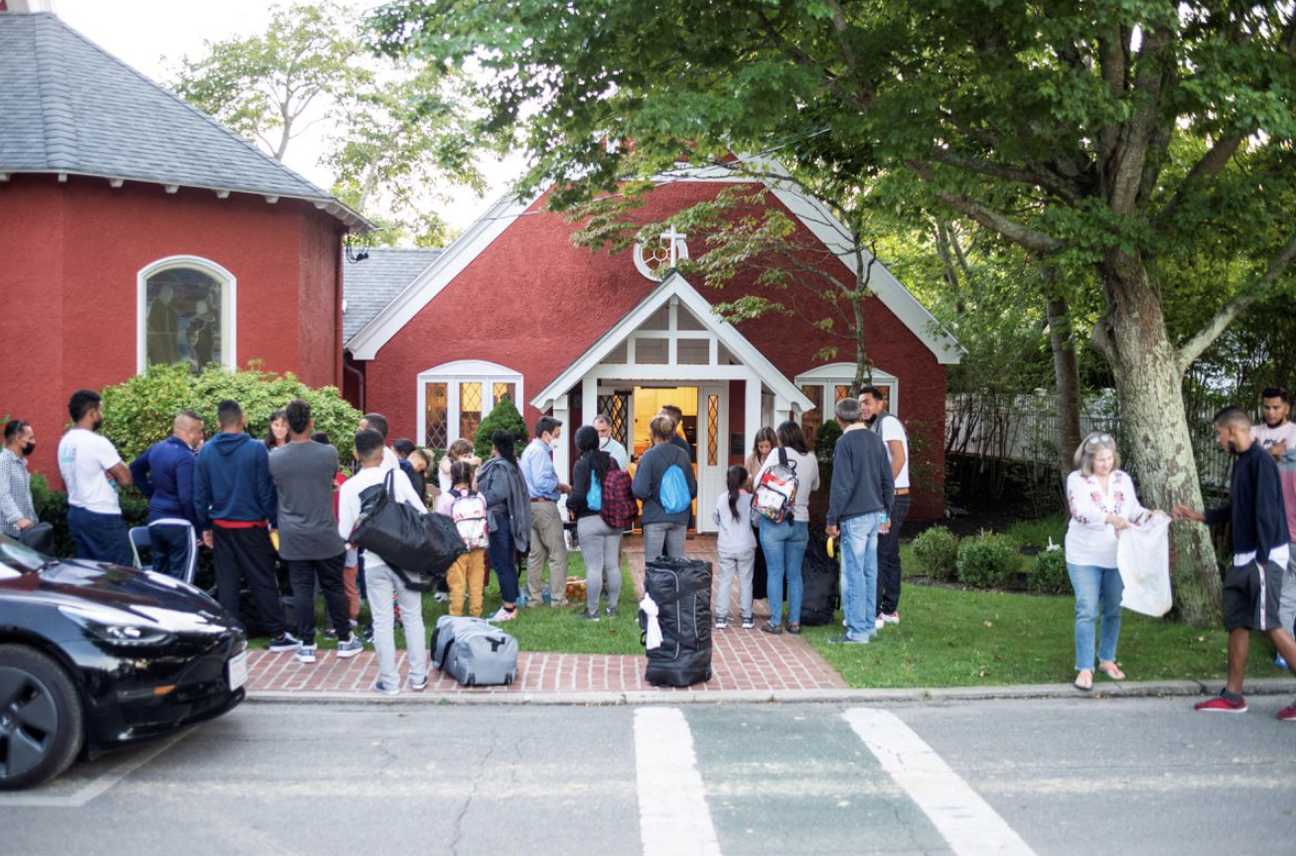 immigrants arriving in massachusetts credit: reuters
Are politicians fighting with people's lives? That is what Democrats say is happening as Republican governors sent migrants to wealthy northeastern areas.
Last week, governors of Texas, Arkansas and Florida sent bus and plane-loads of migrants to Washington DC, New York and Chicago. Some were sent to Martha's Vineyard, a notoriously wealthy and homogenous place. Others were sent to the neighborhood of Kamala Harris in Washington, D.C. They did so to protest the Biden Administration's lax policy on immigration which has flooded their states with migrants without the resources to care for them.
Lawyers for the migrants say that this was criminal and are asking the Attorneys General in the respective states to open investigations. They say that the migrants did not understand where they were going. Governor DeSantis of Florida denies this and says that the migrants signed waivers.
So, what happens now? Will this backfire on the Republican governors or will it actually get these migrants more resources than the crowded states of Texas and Florida could otherwise offer them? This is no laughing matter.


Protect Your Online Privacy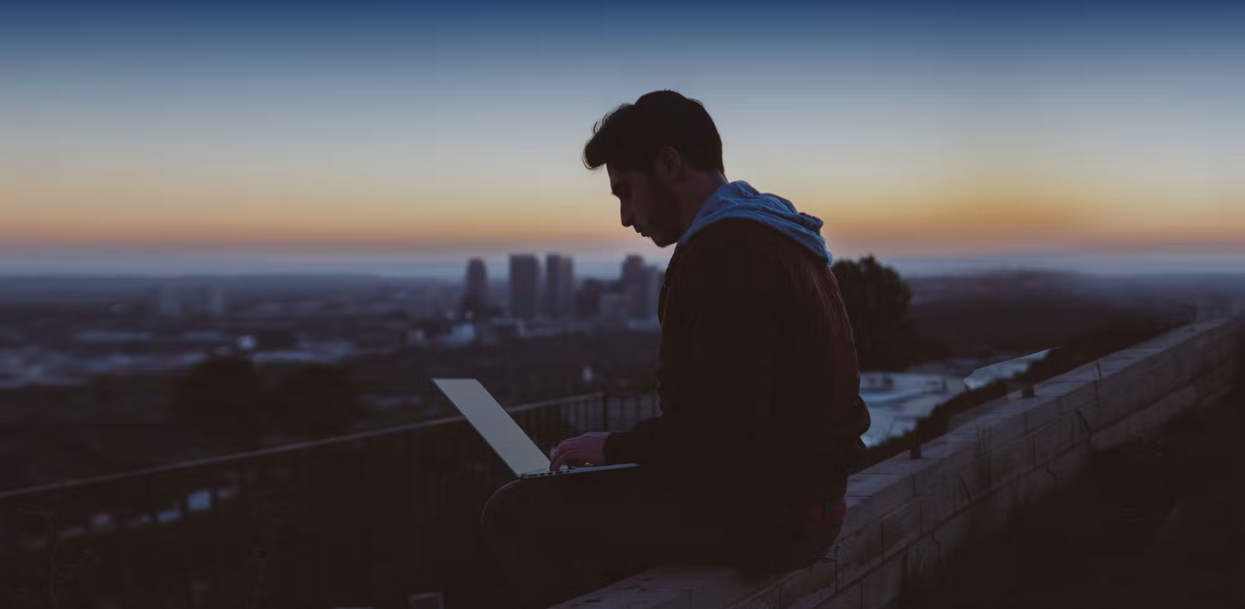 No more restrictions. Internet without borders.
It doesn't matter who your internet service provider is. ISPs in the US can legally sell your information to ad companies. ExpressVPN is an app that reroutes your internet connection through their secure servers so your ISP can't see the sites you visit. ExpressVPN also keeps all of your information secure by encrypting 100% of your data with the most powerful encryption available.
Protect your online activity TODAY with the VPN rated #1 by Business Insider. Visit ExpressVPN.com/redacted and you can get an extra 3 months FREE on a one-year package.


Where In The World is Nancy Pelosi?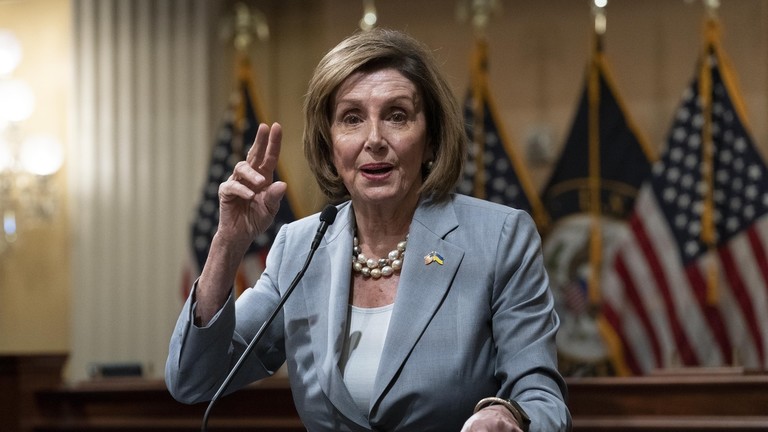 credit: ap
Nancy Pelosi is racking up airline miles, this time by traveling to Armenia over the weekend. The U.S, House Speaker's office said that she went to Armenia to help end the border dispute between Armenia and Azerbaijan. Hmmm, sounds fishy.
Why would she do this? Armenia has a treaty with Russia that they have called on to help with this dispute. Is Pelosi trying to say that the U.S. will happily take on that role so that Armenia breaks up with Russia? The U.S. has the appetite for yet another foreign war??
Armenia says that hundreds were killed when Azerbaijan fired on undisputed territory. We break this down with a journalist in the region in this Redacted episode.


What's Trending?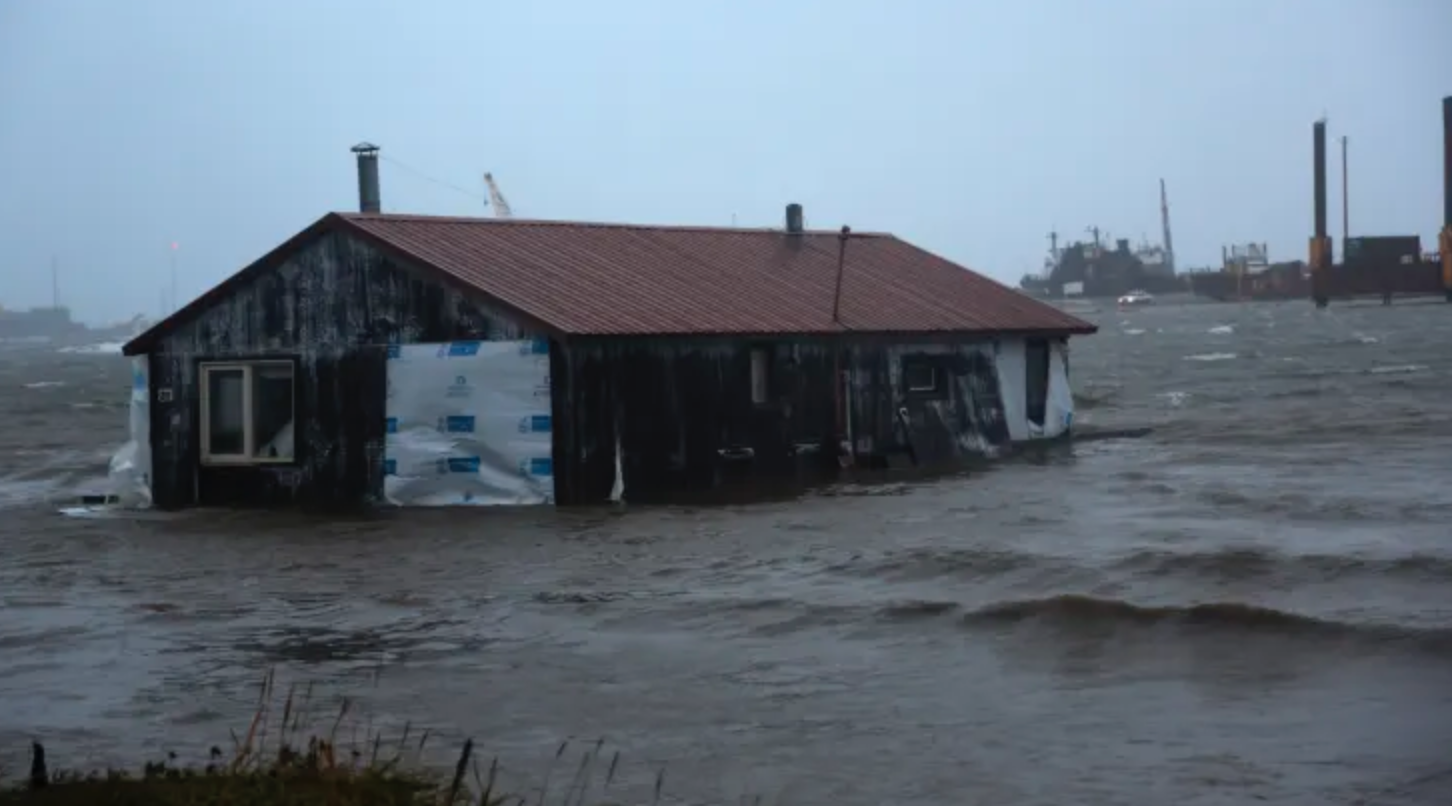 credit: ap
Alaska is trending because of a powerful storm that caused some of the worst flooding Alaska has seen in 50 years.
Gwen is trending because the new season of Fortnite has Spider-Gwen in the battle pass.
Puerto Rico is trending after Hurricane Fiona caused an island-wide power outage and dropped up to 25 inches of rain this weekend. President Biden declared a state of emergency to help direct aid to the island.


News By The Numbers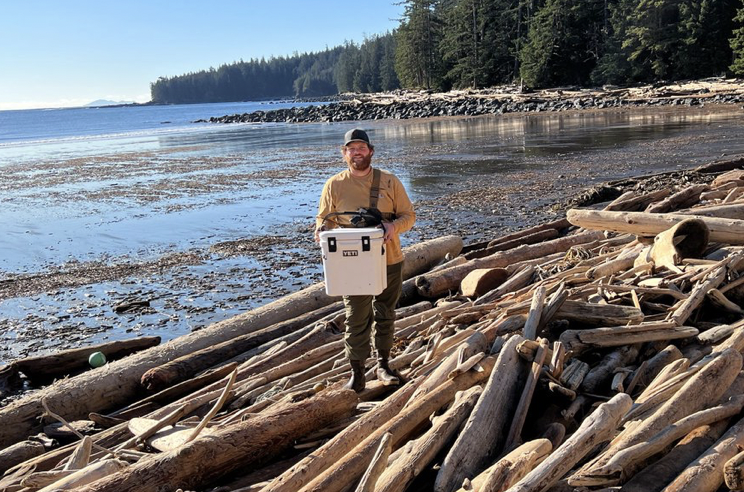 109. That is how many expensive Yeti coolers are washing ashore in Alaska after a container ship carrying them spilled them into the sea. The finders-keepers rule is making some people very happy!
10%. That is the customary tip in Europe. Canadians say that they are getting tip fatigue since the custom has changed so much during the pandemic. In the U.S., 20% is customary.
1.1 trillion Euros. That is how much the European Union may revoke from Hungary's economy in order to punish the country for alleged corruption.
60. That is the age of a man in France who scaled a 48-story building in Paris on his birthday.


The Long Arm of The American Taxman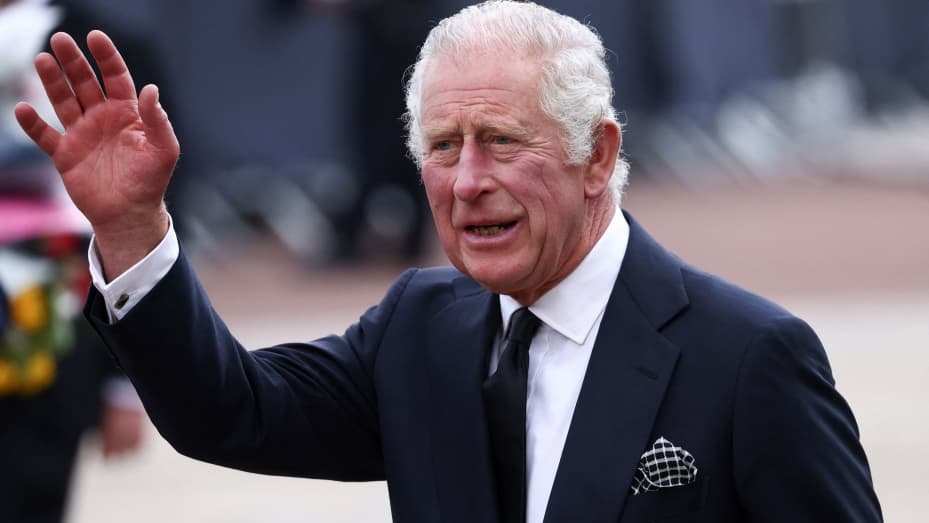 Now that Charles III is the King of Britain, will the United States be able to tax the crown? Given that the royalty is top of mind today, we thought we'd introduce you to this thought piece about how the Royal Family, which is notoriously cagey about their wealth, may now have to report some of it to the United States Internal Revenue Service. We work it out in this Redacted episode.
This brings about a thought experiment over whether the Royals reject Harry and Megan over race or nationality. Megan is an American taxpayer and her children will be too. Could this be the reason the royals do not want them to inherit or is there something else going on there?
This is an interesting lesson in American tax hegemony versus royal wealth hoardings and we are here for it!


Share The Love
Become a friend of Redacted by sharing this newsletter with someone you love.
When you do, we don't just give you a pat on the back and say, "Well done old sport." We give you actual rewards that'll make everyone jealous.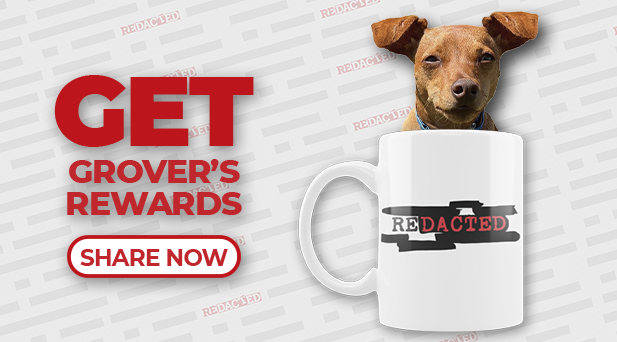 Or copy & paste your referral link to others: