| TOGETHER WITH | |
| --- | --- |

Happy Monday.
U.S. Treasury Secretary Janet Yellen reportedly ate four servings of psychedelic mushrooms on her diplomatic trip to China.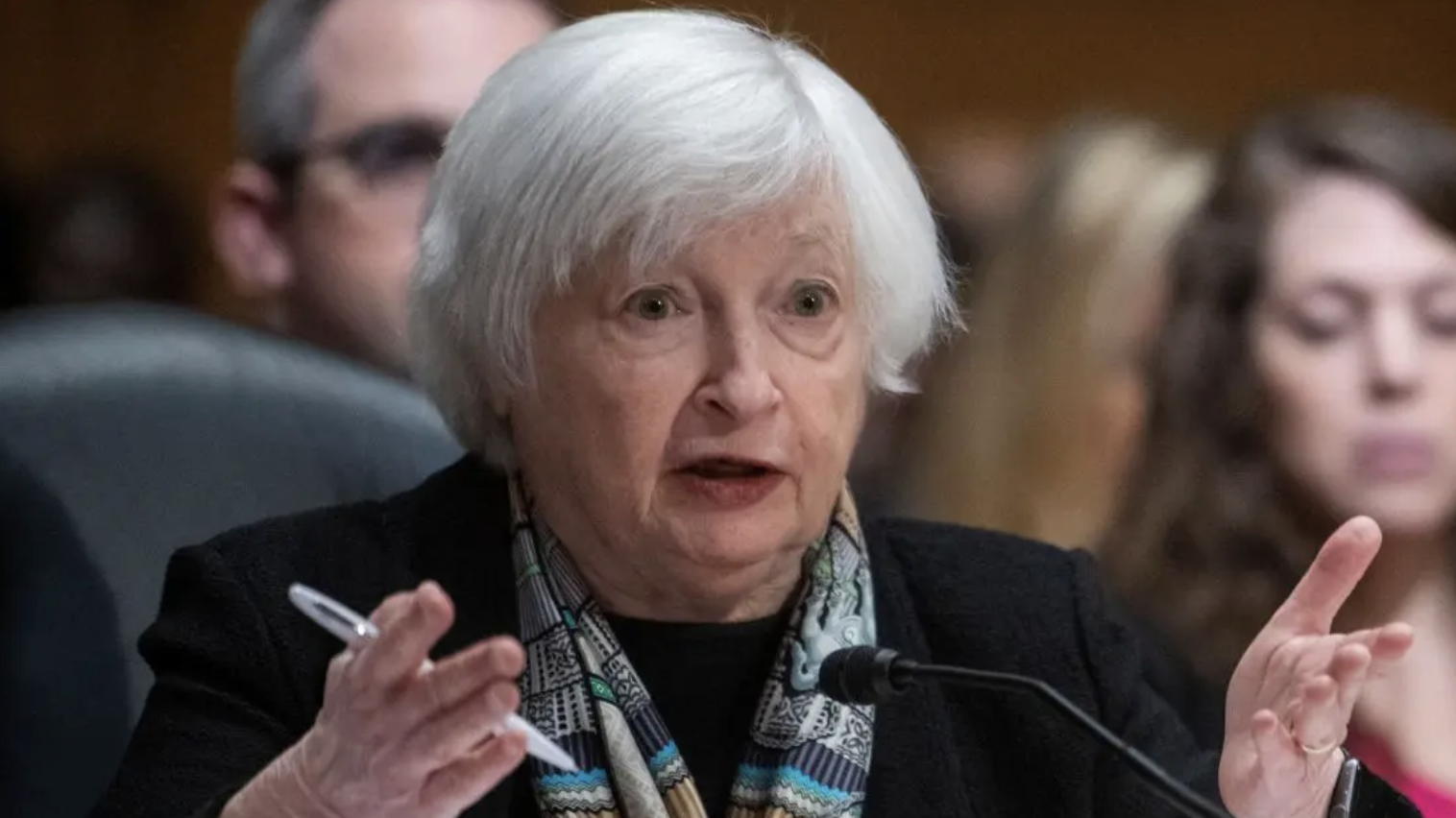 credit: radar
In Case You Missed It.
🇮🇱 Thousands of people kept protests going in Israel against judicial reform.
🥵 Israeli Prime Minister Benjamin Netanyahu was hospitalized for dehydration this weekend due to a heat wave.
🤦🏻‍♂️ Canadian Prime Minister Justin Trudeau says that Muslims who are critical of gender ideology are being controlled by the far right.
🛢️ The International Energy Agency says that Russia will overtake Saudi Arabia this month as the top OPEC+ oil producer.
🌊 At least five people died in flash floods in the Northeast U.S. this weekend.
🪖 The U.S. has called up at least 3,000 reservists to deploy to Europe.
📺 The whole team is back together! Redacted is back live tonight at 4PM Eastern Time. Please join us right here.


| | | | |
| --- | --- | --- | --- |
| | Gold | $1,959.51 | |
| | | | |
| --- | --- | --- | --- |
| | Silver | $24.89 | |
| | | | |
| --- | --- | --- | --- |
| | Bitcoin | $30,081.07 | |
| | | | |
| --- | --- | --- | --- |
| | Dow | 34,509.03 | |
| | | | |
| --- | --- | --- | --- |
| | S&P | 4,505.42 | |
| | | | |
| --- | --- | --- | --- |
| | Nasdaq | 14,113.70 | |
*Stock data as of market close, cryptocurrency data as of 5:00pm AM.


Lead: Some Suprises in The New Defense Spending Bill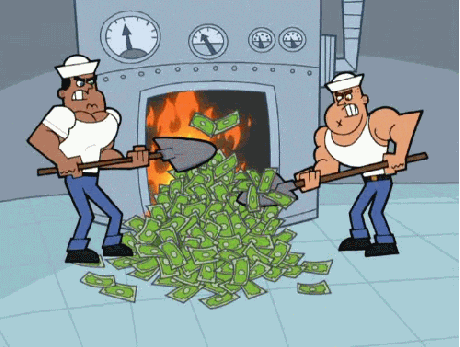 credit: giphy
The House of Representatives passed a new defense budget for 2024 that comes in at $886 billion.
Even though this is a military bill, it has some hidden social policies included such as limiting abortion access for service members and a ban on transgender procedures such as cross-sex hormones and surgeries on military health plans.
The bill also includes a 5.2% raise for troops as well as a new branch of the military called the Space National Guard.
It also includes an auditor for the war on Ukraine, a cause that Congress has repeatedly rejected from Senator Ron Paul.
The Senate is working on its own version of this bill before some version of it goes to President Biden to sign.


Ukraine Lauches Second Terror Attack Against Crimean Bridge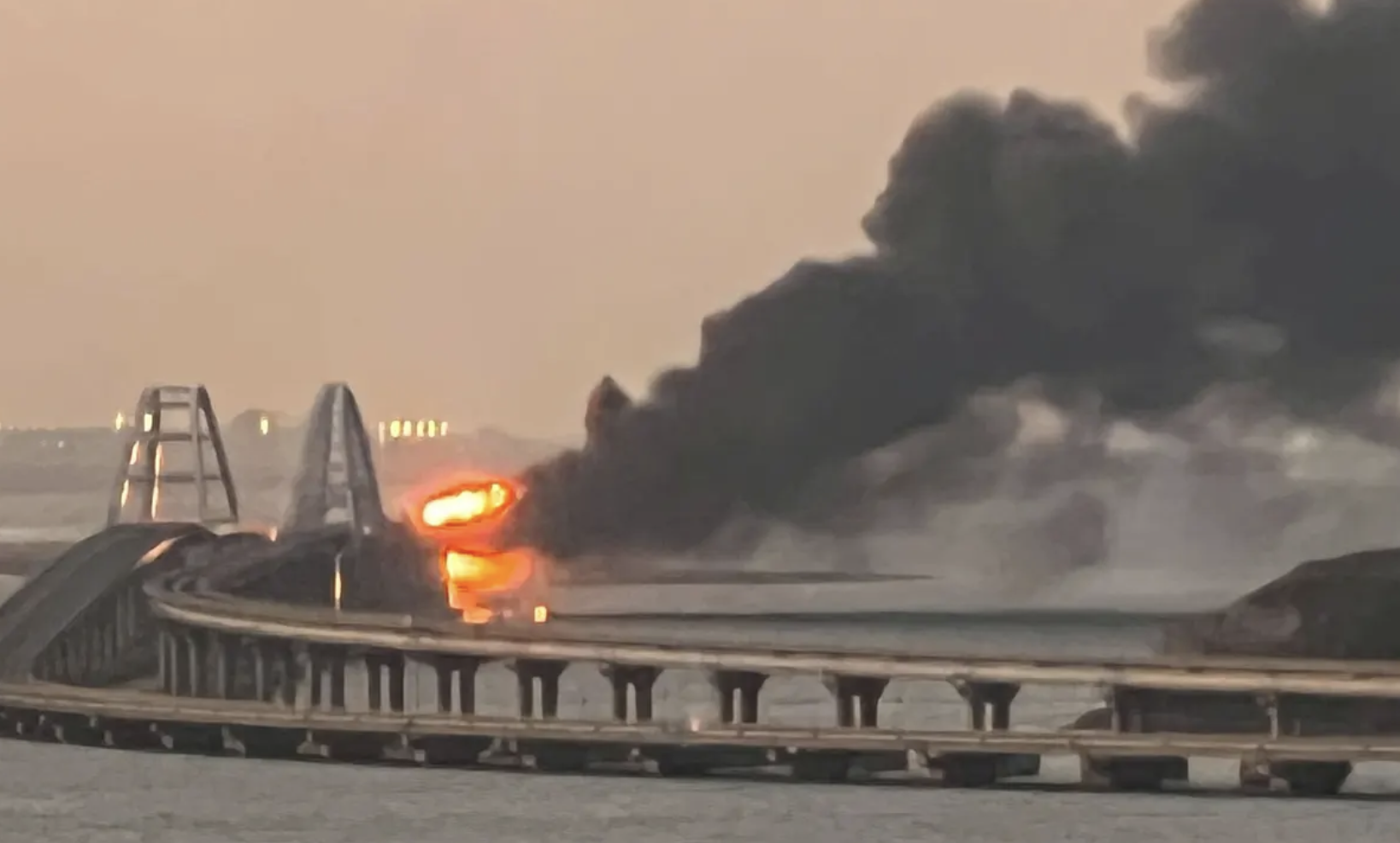 october attack against Kirsch bridge credit: guardian
Ukraine and NATO attacked a bridge between Russia and Crimea today. This is the same bridge that was attacked last October by Ukraine.
According to Russia, a married couple were killed in the terror attack and a young girl was injured.
The attack on Monday came from underwater drone strikes run by the SBU, a unit of Ukraine's military. These NATO provided sea based drones were launched around 3 AM. Ukraine immediately took credit for the terror attack by telling the BBC "yep it was us." According to RT, "Andrey Yusov, a spokesman for Ukraine's Main Directorate of Intelligence, described the Crimean Bridge as a 'redundant construction,' but refused to elaborate."
Why would Ukraine be attacking Crimea when the counteroffensive is nowhere near there? Crimea voted to join Russia in 2014 because of threats by the SBU.


Time To Move Into Precious Metals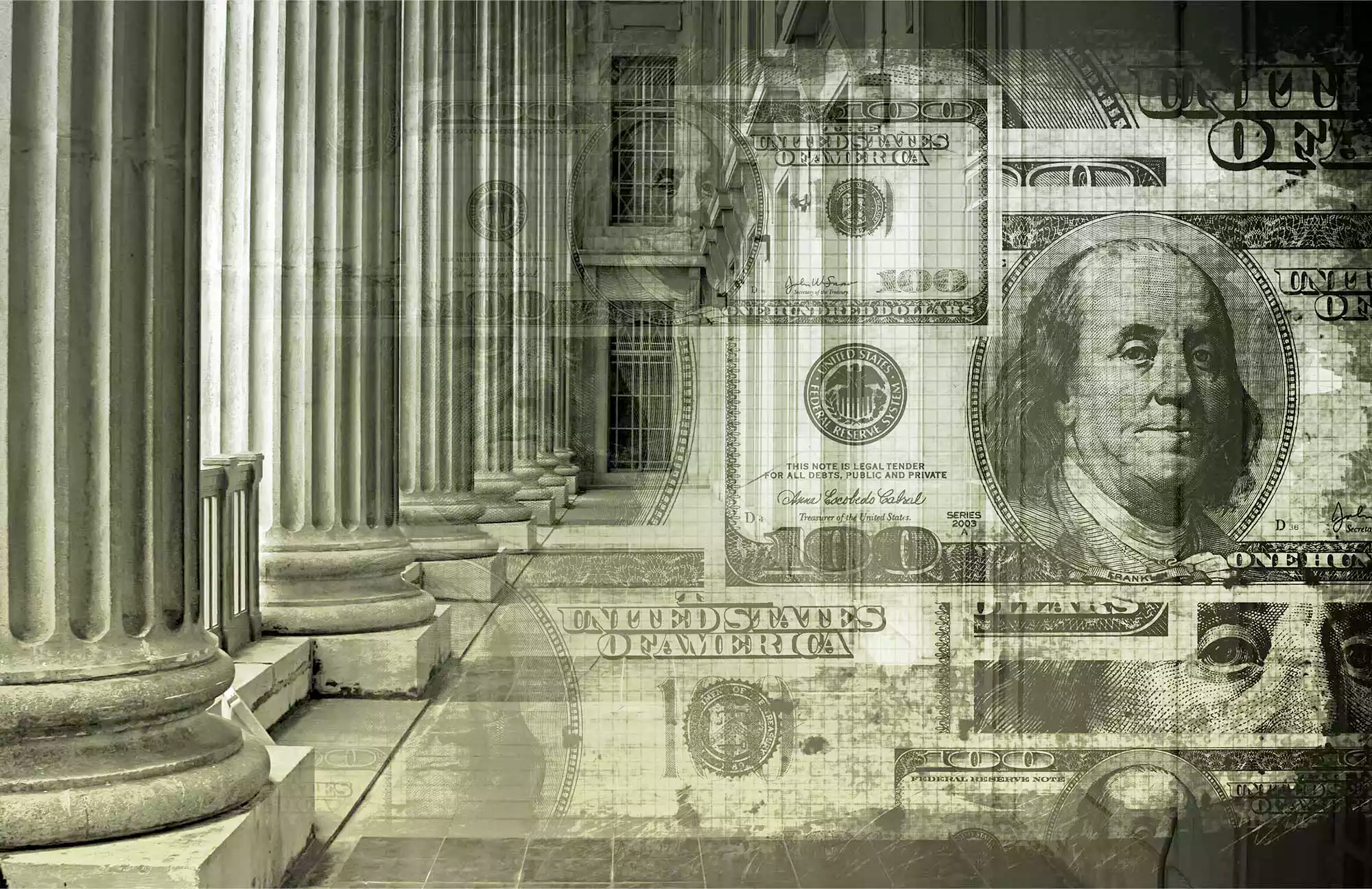 Experts expect gold to hit $2,500 an ounce this year and America's largest precious metals company Lear Capital is giving away one ounce of silver for every ounce of gold you buy! They're also giving you $250 in your account. That's free money.
So the U.S. dollar continues to collapse, and Gold and Silver just hit a nine-month high as investors started pouring back into precious metals. If you have your retirement in a dollar format, then it will continue to lose value every day that it's there in a bank. It's time to move some of your retirement into gold and silver and away from government currencies.
Gold and Silver have sustained for over 4,000 years while every government currency in world history has collapsed. Every one of them. Will this time be any different? Of course not.
Right now, you can get a FREE gold kit and learn how gold and silver can help you protect your family against these central banks. Visit LearRedacted.com right now to get your TOTALLY FREE Gold Kit and start taking action today.


The Democrats and The Supremes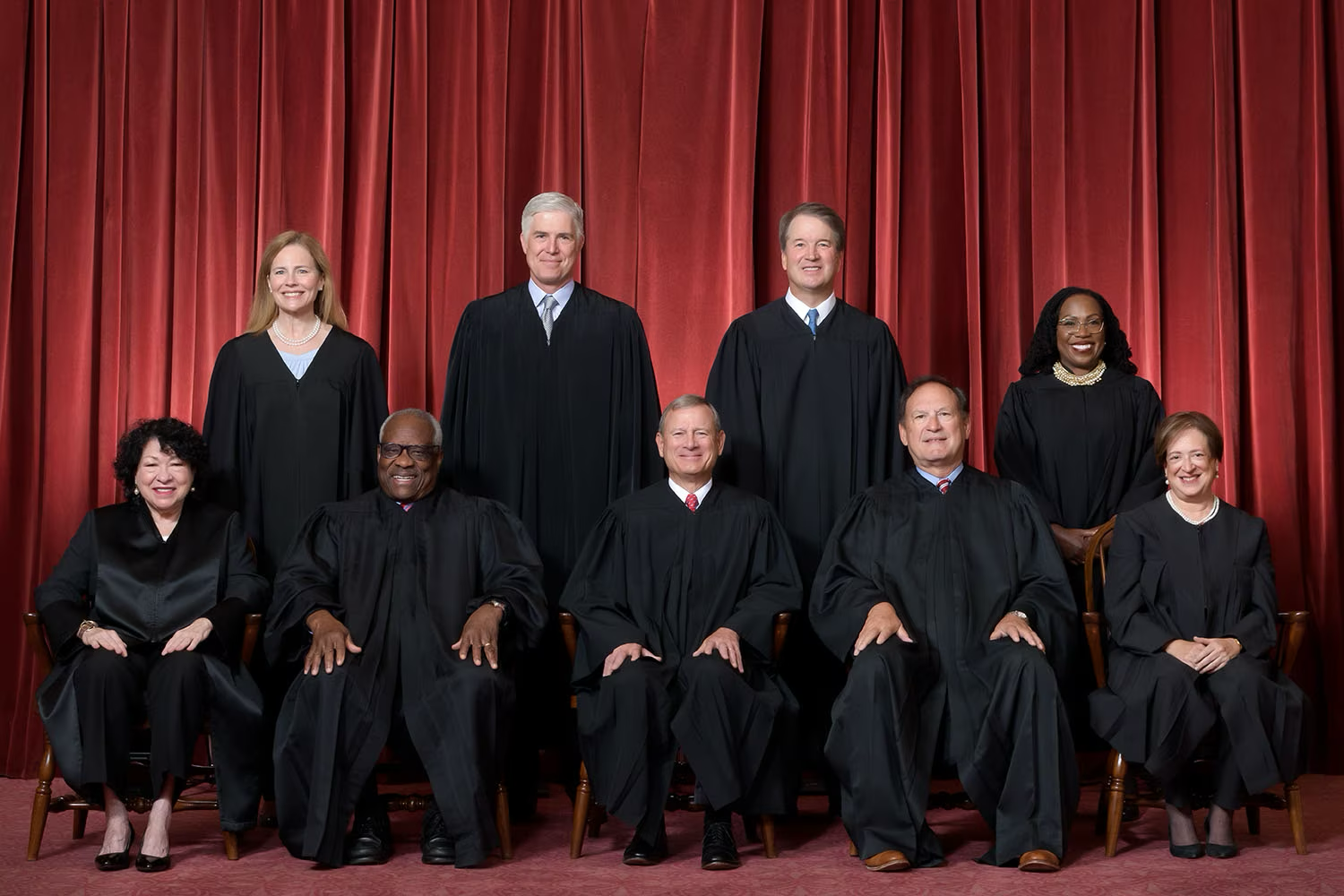 credit: supremecourt.gov
U.S. lawmakers want to reel in the Supreme Court with the Supreme Court Ethics, Recusal, and Transparency Act. It is a Democrat-led effort to set rules about the Justices and their secular activities.
The act requires disclosures for any "gifts, income, and reimbursements required to be disclosed under the Standing Rules of the Senate and the Rules of the House of Representatives." This comes as news continues to break about the Justices and their money-making pursuits.
For example, last week, the court issued a rare statement in defense of Justice Sotomayor's book-selling promotions that go along with her campus speeches.
According to The Epoch Times, "records show Justice Clarence Thomas has collected about $1 million since 2006, while Stephen Breyer, who retired in 2022, reported roughly $700,000 in royalty income in the past two decades.Justice Neil Gorsuch has disclosed more than $900,000 since his 2017 confirmation. Justice Amy Coney Barrett, who was confirmed in 2020, received a reported $2 million advance for a forthcoming book. Justice Ketanji Brown Jackson signed a book deal, but the amount of her advance was not public, according to AP."
Recently, the Justices released a vague ethics statement that stopped short of setting rules for themselves. It addressed potential conflicts such as the Justices' financial investment disclosures, speaking engagements and recusals. It did not bind them to any protocol about those things. It was more of an outline of good practice and Democrats say that just doesn't cut it.


News By The Numbers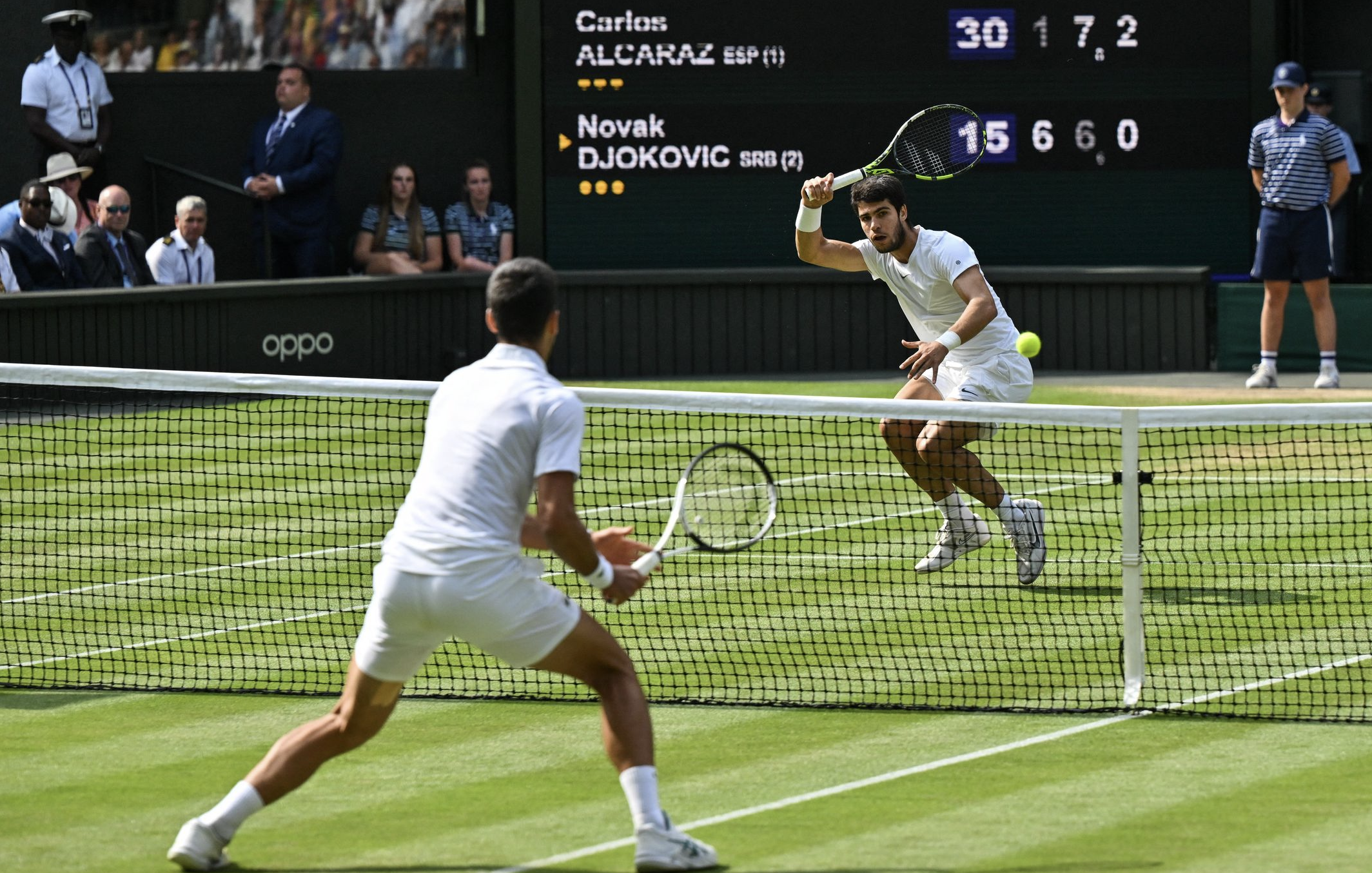 Credit: wsj
20. That is the age of Spanish tennis star Carlos Alcaraz who beat Novak Djokovic in the Wimbledon final on Sunday.
7.2. That is the magnitude of an earthquake that hit off the coast of Alaska on Saturday, triggering tsunami warnings.
4. That is how many dingoes attacked a woman in Australia while she was running on the beach. She escaped by running into the ocean. There have been many dingo attacks on humans recently. Yikes!


What's Trending?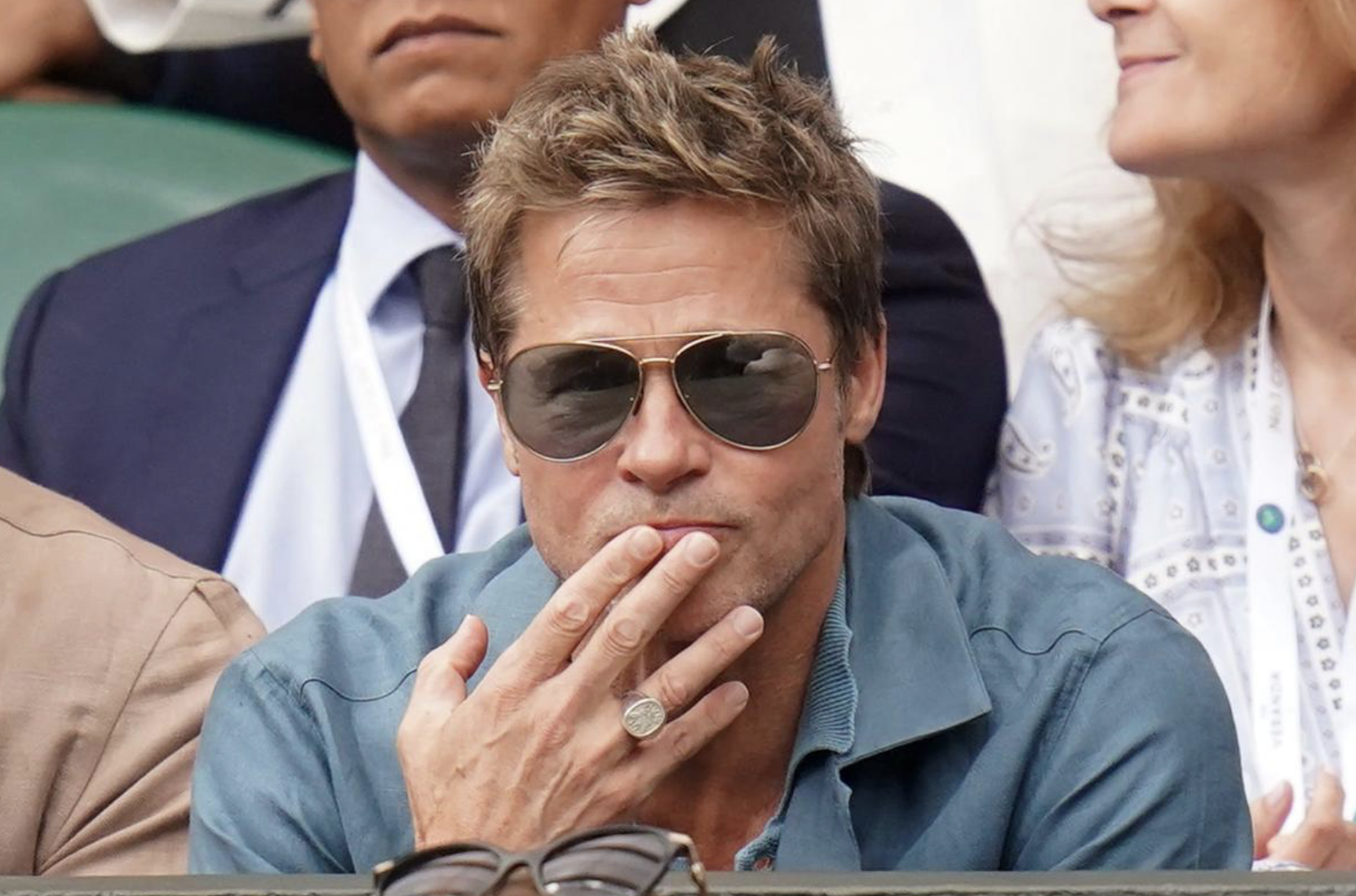 Photo credit: twitter
Brad Pitt was trending for attending the Wimbledon finals on Sunday and looking good while doing so. Daniel Craig and his wife Rachel Weisz did that too.
Birkin bag is trending because Jane Birkin, the actress that inspired this expensive purse, died this weekend at the age of 76.
Eminem is trending because of this surprise performance of "Lose Yourself" at an Ed Sheeran concert in Detroit this weekend.


Stolen Valor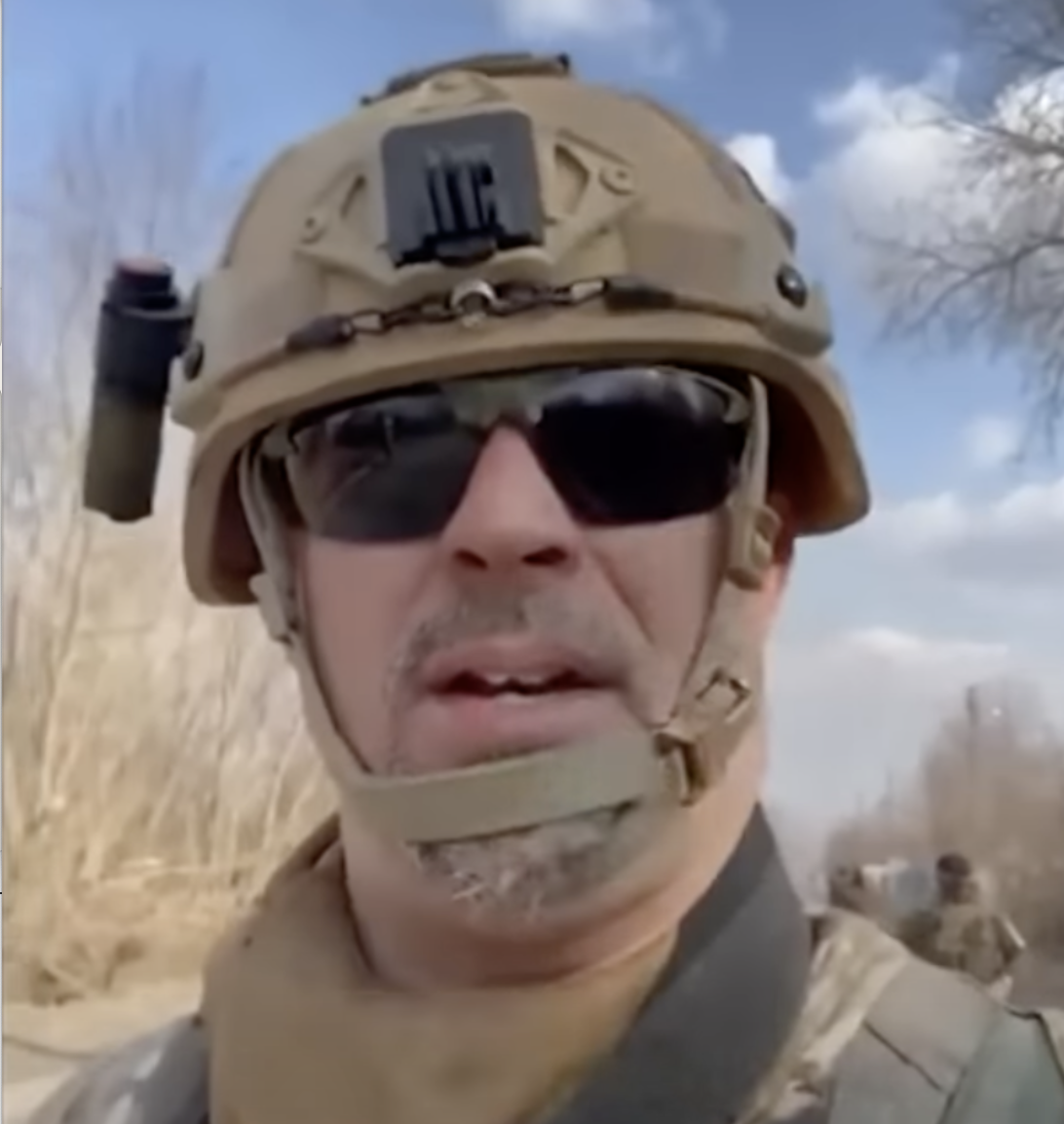 James Vasquez credit: instagram
Here is a good opportunity for us to see through some propaganda. The media loves the stories about American volunteers who go to fight in Ukraine. They don't necessarily have to be true.
Business Insider recently exposed a man named James Vasquez, a 48 year-old contractor from Vermont, as a fake social media war hero. We covered his story in March when the New York Times accused him of lying. Now Business Insider says that the fact that he is a faker is well known in Ukraine. Other foreign fighters say that he enters "areas where battles had taken place, take[s] videos with destroyed equipment, and claim[s] battlefield achievements as his own."
He also lied about his veteran experience claiming he was involved in Operation Desert Storm.
His social media accounts have been de-activated but not before he had the opportunity to rile up over 400,000 people with his war hero rhetoric.
Just because he perpetuated fake foreign fighting doesn't mean others do but it is proof positive that the media is willing to elevate some stories without validation for one agenda over another.


SUPPORT INDEPENDENT JOURNALISM!
Click here to go to our store to grab some of our exclusive Merchandise.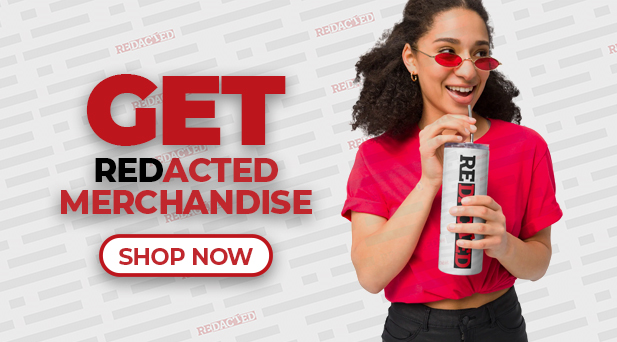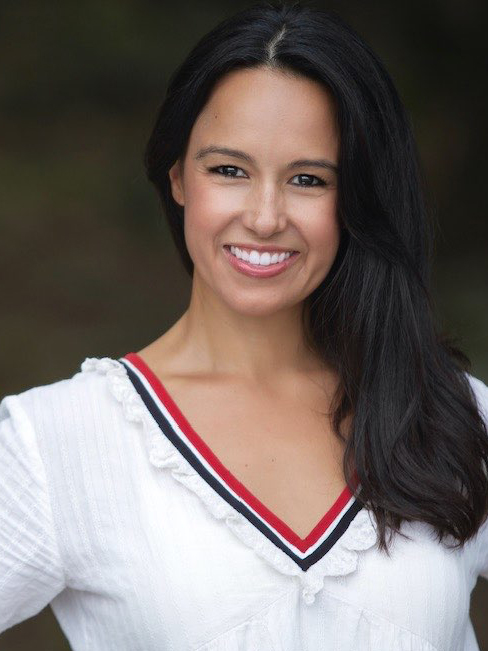 This newsletter is written and researched by Natali Morris.
Please feel free to reach Natali at

[email protected]


for any editorial feedback.