| TOGETHER WITH | |
| --- | --- |

Happy Thursday.
Today is the 50th anniversary of the death of Bruce Lee. He was only 32 years old when he died but he left a legacy in his life and life philosophy to "be like water." One of his more famous quotes was: "The key to immortality is first living a life worth remembering." He did exactly that.
credit: giphy
In Case You Missed It.
🇳🇿 A mass shooting took place in New Zealand just hours before the opening ceremonies of the Women's FIFA World Cup. At least two people are dead and several were injured.
🇧🇷 Brazilian President Luiz Inacio Lula da Silva says that the "world is starting to get tired" of the conflict in Ukraine. He has been pushing for peace talks for months.
🇷🇺 President Putin will not attend the BRICS Summit in South Africa in August.
💊 A tornado in North Carolina caused serious damage to a Pfizer plant. This plant, which makes 30% of the company's injectables, won't be back online for a while!
📄 Stanford University's president has resigned after it came out that staff papers had been manipulated. There is no evidence that he had anything to do with that but he said that these failures raised questions about his leadership.
🇿🇦 Several people were injured from a gas explosion in Johannesburg.
📺 Catch last night's whole Redacted live show here.


| | | | |
| --- | --- | --- | --- |
| | Gold | $1,981.43 | |
| | | | |
| --- | --- | --- | --- |
| | Silver | $25.21 | |
| | | | |
| --- | --- | --- | --- |
| | Bitcoin | 30,346.57 | |
| | | | |
| --- | --- | --- | --- |
| | Dow | 35,061.21 | |
| | | | |
| --- | --- | --- | --- |
| | S&P | 4,565.72 | |
| | | | |
| --- | --- | --- | --- |
| | Nasdaq | 14,358.02 | |
*Stock data as of market close, cryptocurrency data as of 5:00pm AM.


The Lead: Hunter Biden Whistleblower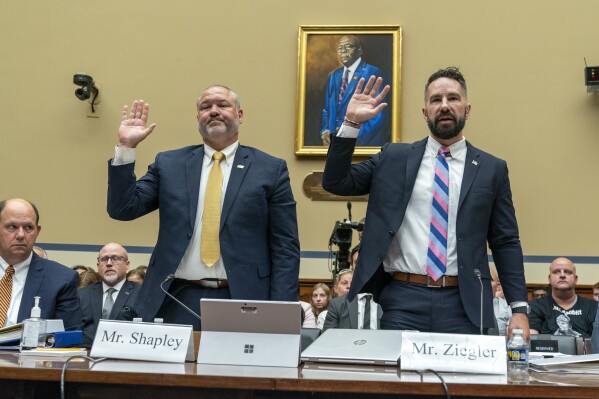 credit: ap
A new whistleblower in the Hunter Biden IRS investigation spoke out on Wednesday. His name is Joseph Ziegler, a self-described "gay Democrat" who worked for the IRS investigation on the President's son.
Ziegler was previously referred to as Whistleblower X. He said that a special counsel is necessary to look into the investigation which "was constantly hamstrung, limited and marginalized by DOJ officials as well as other U.S. attorneys."
Hunter Biden plead guilty to two misdemeanor counts of tax evasion and received a softball punishment. Especially considering the salacious evidence, brazenly presented by Representative Marjorie Taylor-Greene. NSFW warning on that hyperlink. No one disputes that what she presented is legitimate. He paid hookers with his law firm's bank accounts and bought plane tickets for underage girls to v


U.S. Finally Pulls Funding for Wuhan Lab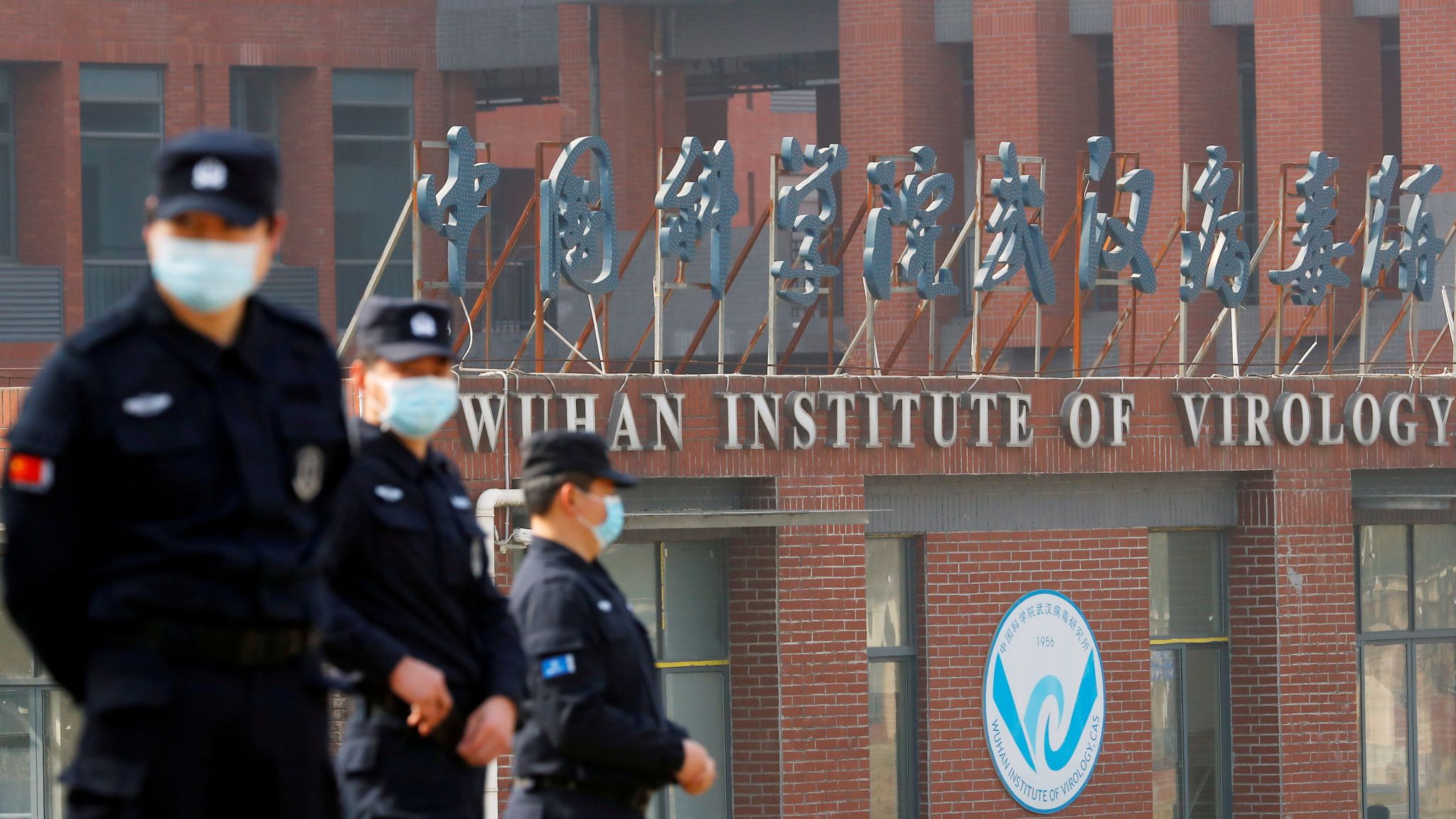 credit: ap
The U.S. says that it will stop funding the Wuhan Institute of Virology. Why now!?
A spokesperson for the Department of Health and Human Services said this on Tuesday and said that this was "necessary to mitigate any potential public health risk."
This comes after a ten-month investigation by the HHS found the lab was "not compliant with federal regulations and is not presently responsible."
We recently covered documents from Congress showing that Dr. Anthony Fauci and his colleagues purposely altered a scientific paper to make a lab leak seem implausible. This was done to politicize the lab leak theory, which was successful. It became a Democratic talking point used to call people who asked questions about a lab leak racists and conspiracy theorists. In truth, this was done to divert attention to the fact that Dr. Fauci had continued authorizing gain-of-function research long after it was banned by the Obama administration.
This does not prove that Covid came from this lab, but it does prove that Covid was politicized and information manipulated.


Save 40% Off Your Postage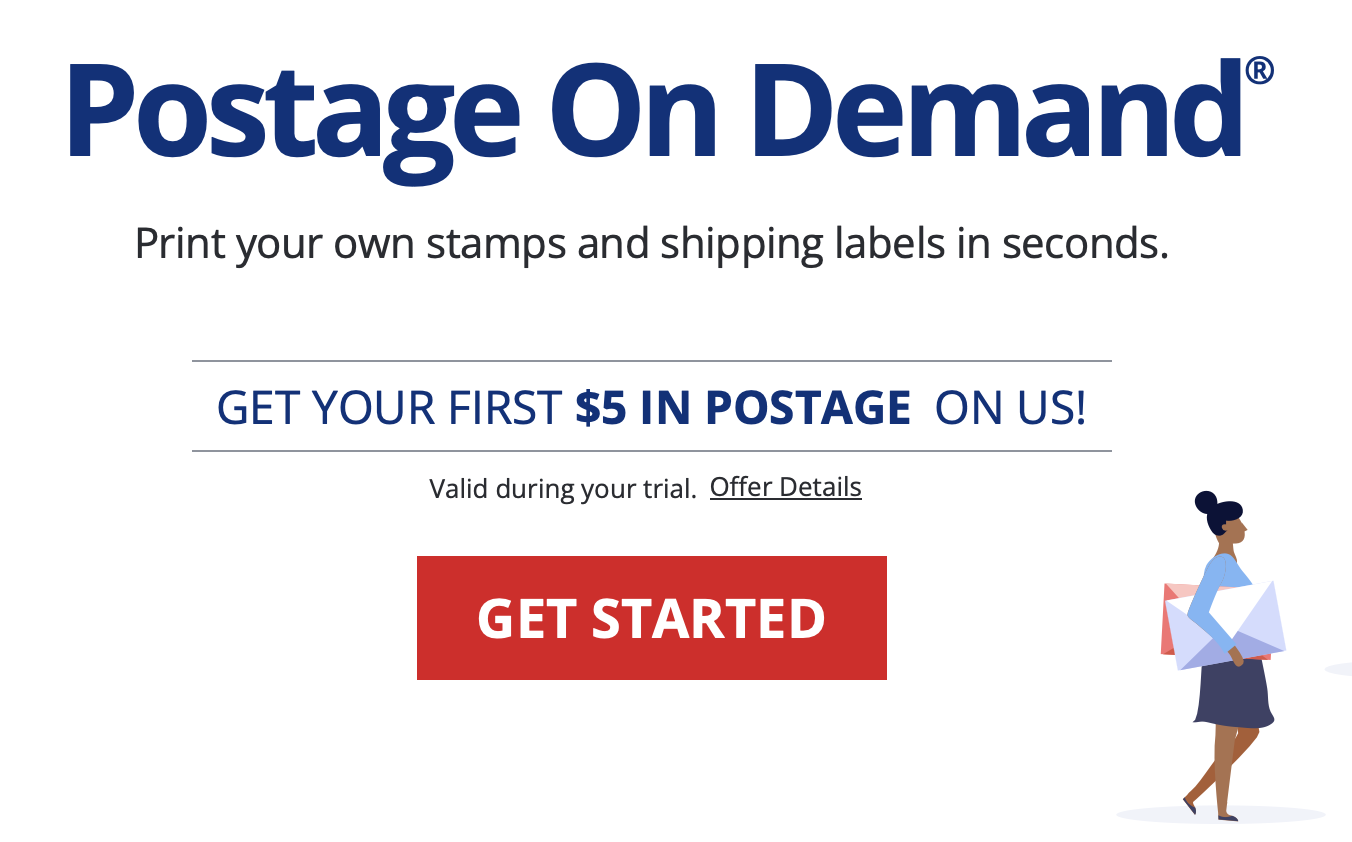 Can you think of anything worse than waiting in line at The Post Office? Can you think of anything better than saving a boatload of money on shipping? Don't answer that, but it's great to save money.
Enter Stamps.com which brings the Post Office, and now UPS shipping, right to your computer. That way you don't have to leave the house!
Mail and ship anything from the convenience of your home or office.
With Stamps.com, anything you can do at the Post Office you can do with just a few clicks. Plus Stamps.com saves you money with deep discounts that you can't even get at the Post Office!
With Stamps.com, you get 5 cents off every first-class stamp and up to 40% off Priority Mail, and up to 62% off UPS shipping rates.
Try it now and get a FREE digital scale ⚖️ with our promo code: REDACTED. There's NO risk. With my promo code, REDACTED, you get a special offer that includes a 4-week trial PLUS free postage and a digital scale. No long-term commitments or contracts.
Just go to Stamps.com, click on the Microphone at the TOP of the homepage, and type in REDACTED.


Back to Lab Again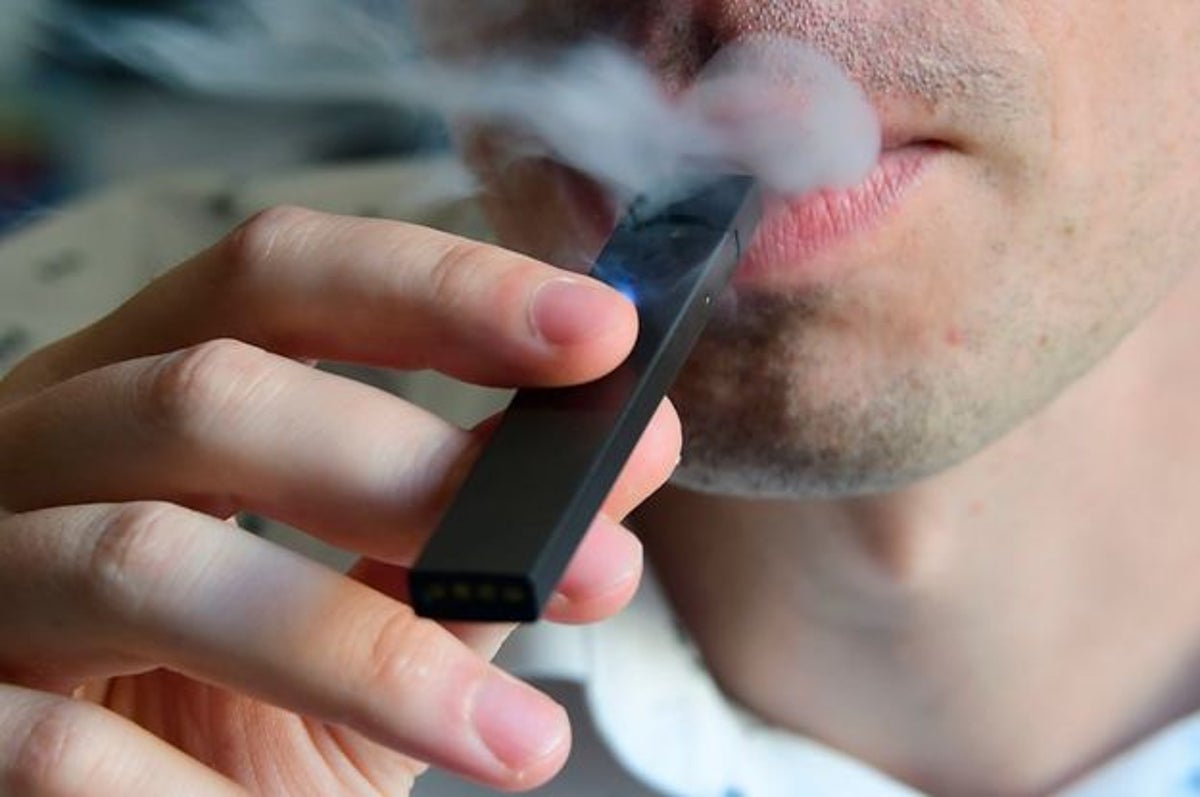 credit: getty
The e-cigarette company Juul is playing with its chemistry set to get a product past the FDA. Juul Labs is asking the FDA to approve its new e-cigarette, which is already for sale in the U.K. and Canada.
They say that it has age verification capabilities and it cannot be used with counterfeit refills, a problem the previous Juul products had because counterfeit refills had even more gnarly chemicals than the Juul refills.
Juul says that its new device "exposes users to fewer carcinogens than cigarettes and that the benefit of helping adult smokers switch to a safer alternative outweighs the potential harm of hooking young people on nicotine."
There is no data to support this. In fact, vaping cigarettes have the same amount of nicotine as traditional cigarettes. Nicotine is highly addictive. Vapes also have chemicals like propylene glycol and glycerol which combine to form the cancer-causing chemical formaldehyde.
Juul also got in trouble for adding fruity flavors to appeal to young people and they don't do that any longer. They are trying some new flavors with "fruity notes" to get past the FDA but experimenting with age verification in order to buy those fruity ones. Like cigarettes, I'm sure that age verification will be effective. Yes, that's sarcasm.


News By The Numbers
credit: getty
15,000. That is how many recruits the Army expects to be short this year. The Navy expects to be 10,000 recruits short and the Air Force expects to be 3,000 recruits short. With a recruiting crisis like this, you'd think the U.S. would take peace talks more seriously.
5.89 million. That is how many subscribers Netflix added last quarter, smashing subscriber targets after it shut down freeloading accounts. The stock was still down due to its low revenue forecast.
89%. That is the Rotten Tomatoes score for the Barbie movie, opening this weekend.


What Do You Do With Stolen Oil?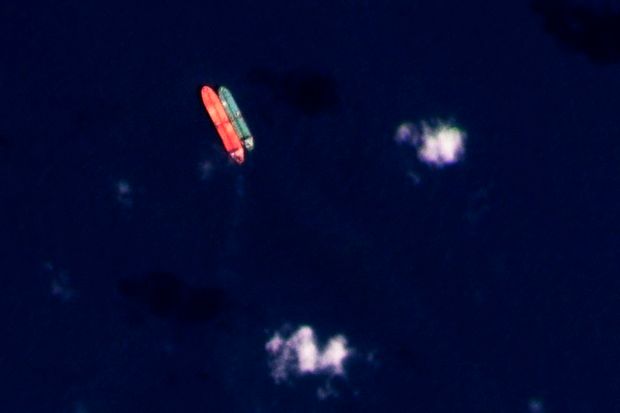 credit: wsj
The U.S. stole an oil ship from Iran but now it is stuck off the coast of Texas because no U.S. company wants to risk buying the oil.
The U.S. seized the Green Tanker called Suez Rajan in April under the pretext of sanctions. They diverted the ship from China to the U.S. Only no U.S. company wants to unload and sell the oil because they are afraid of retaliation from Iran in the Persian Gulf.
"Companies with any exposure whatsoever in the Persian Gulf are literally afraid to do it," a Houston-based energy executive involved in the matter told the Wall Street Journal.
Iran seized a tanker headed for Texas as retaliation. This doesn't bode well for diplomatic goals of restarting the Iran nuclear deal. U.S. officials said that the Pentagon is now deploying F-35 jets and a Navy destroyer to the Middle East to deter all of the pirating.


What's Trending?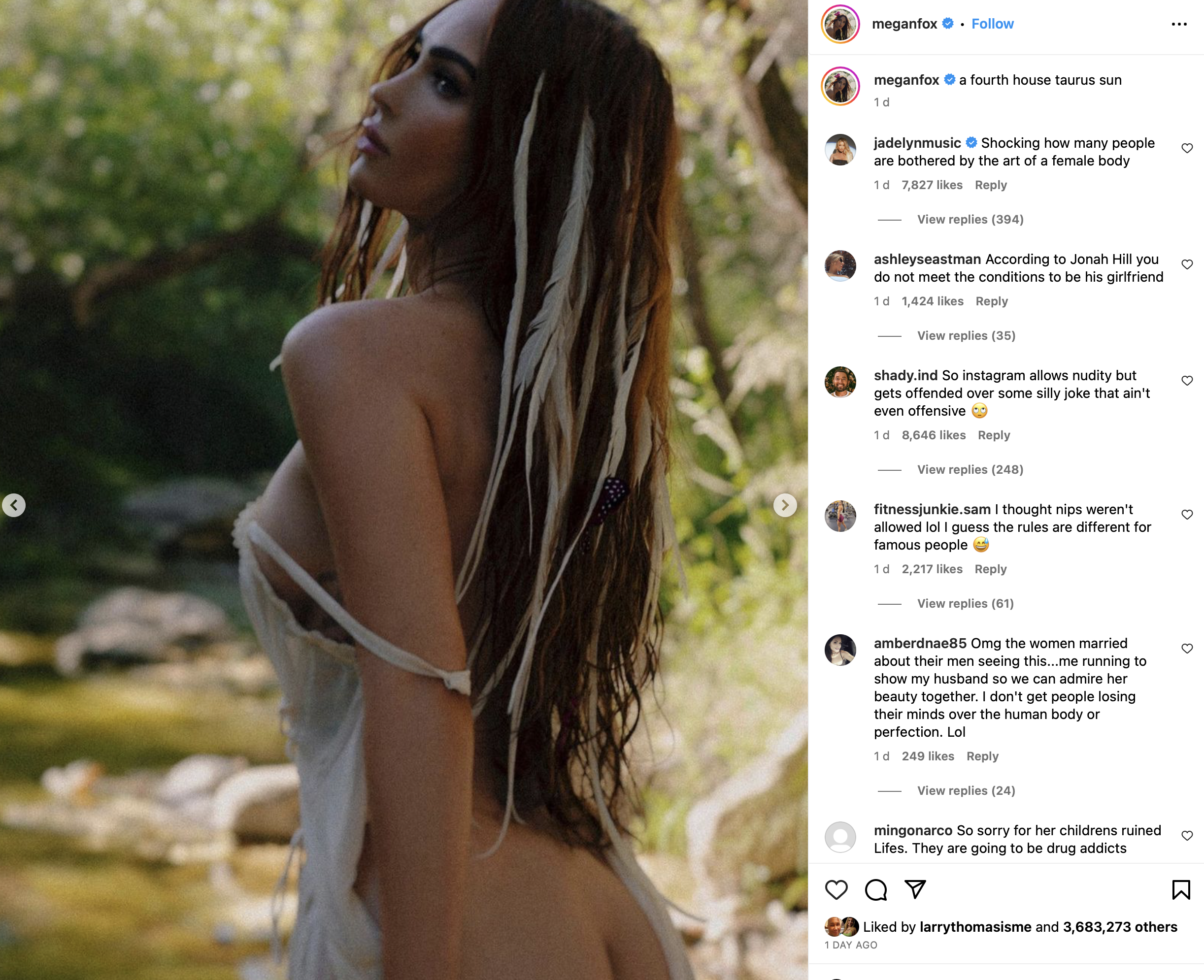 credit: instagram
Megan Fox is trending for this Instagram post of her in a wet dress that's not a dress that shows her nipple in one of the images. The comments on this thread are hilarious.
Natalie Wood is trending because today would be her birthday. She would be 85 years old had she not died in 1981.
WhatsApp down was trending because it was on Wednesday.
Pat Boone is trending because he was on Fox News last night. He looks pretty good for being 89 years old.


SUPPORT INDEPENDENT JOURNALISM!
Click here to go to our store to grab some of our exclusive Merchandise.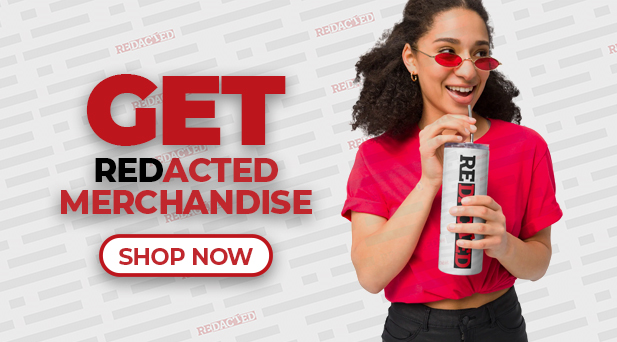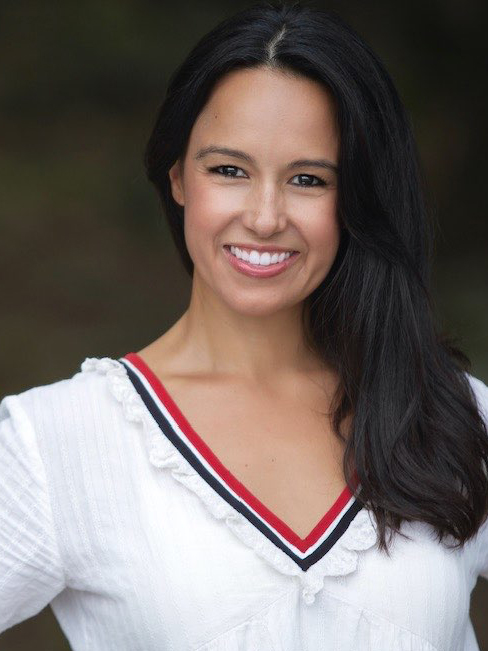 This newsletter is written and researched by Natali Morris.
Please feel free to reach Natali at

[email protected]


for any editorial feedback.