| TOGETHER WITH | |
| --- | --- |

Happy Thursday.
We're back from a short break and so is the Redacted show! You can catch last night's full live show right here.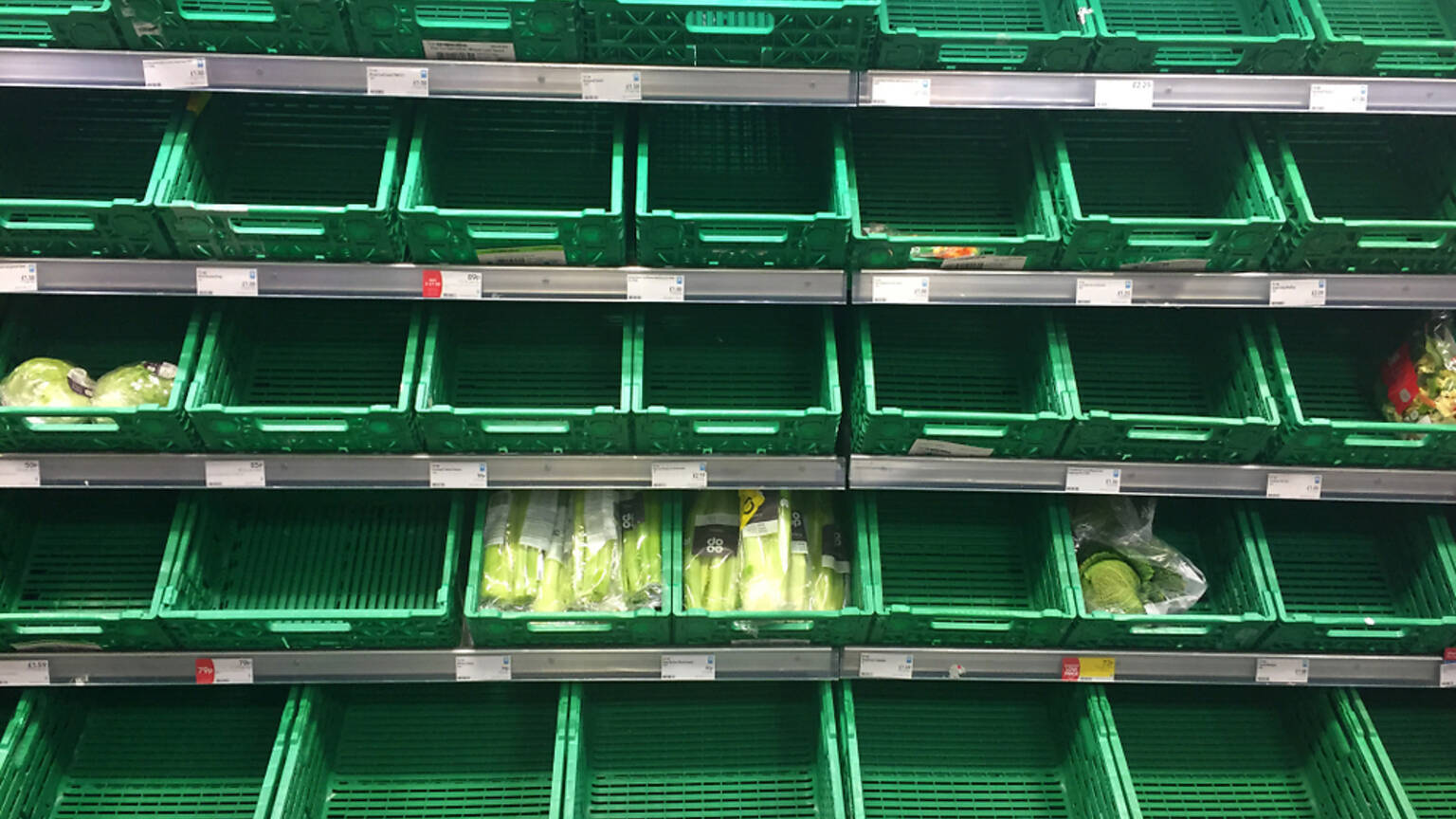 credit: shutterstock
In Case You Missed It.
🇪🇺 Europeans are mocking the United Kingdom for voting for Brexit by pointing out that their supermarkets do not have shortages like those in the U.K.
🇹🇯 A 7.2 magnitude earthquake hit Tajikistan today. No casualties have been reported so far.
🇷🇺 Russia is considering a law that would limit the use of foreign words in official communication.
🇩🇪 Inflation in Germany rose to 8.7% in January.
🇵🇪 The U.S. has agreed to extradite former Peruvian President Alejandro Toledo to Peru to face charges of corruption.


| | | | |
| --- | --- | --- | --- |
| | Gold | $1,826.83 | |
| | | | |
| --- | --- | --- | --- |
| | Silver | $21.55 | |
| | | | |
| --- | --- | --- | --- |
| | Bitcoin | $24,286.90 | |
| | | | |
| --- | --- | --- | --- |
| | Dow | 33,045.09 | |
| | | | |
| --- | --- | --- | --- |
| | S&P | 3,991.05 | |
| | | | |
| --- | --- | --- | --- |
| | Nasdaq | 11,507.07 | |
*Stock data as of market close, cryptocurrency data as of 5:00pm AM.


The Lead: Wait, W.H.O. is in charge around here?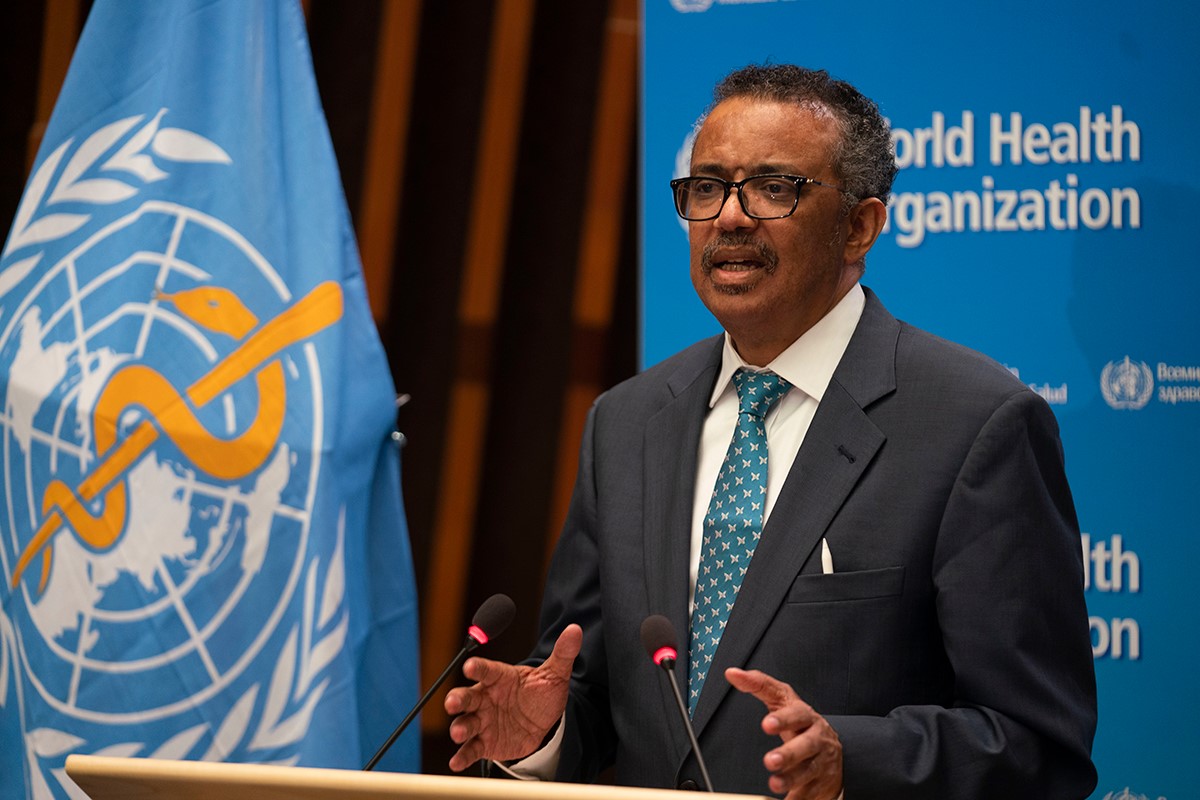 credit: W.H.O.
The United States is going to hand over power to the World Health Organization to dictate policies for future pandemics. The Biden administration is expected to sign a treaty to do this next week.
The pandemic treaty gives the WHO the power to declare and manage global pandemic emergencies. This would mean that they could mandate lockdowns, vaccine mandates, vaccine supplies and distribution and monitoring and surveillance of populations. The U.S. and all 194 WHO member states are expected to sign on to this at the Intergovernmental Negotiating Body meeting on February 27.
Can the U.S. hand this power over to a centralized body? Some say that this goes against the Constitution and some say that there is court precedent for this. It is likely that states will challenge this but there is no guarantee that the Supreme Court will take the case.


Google Blocks News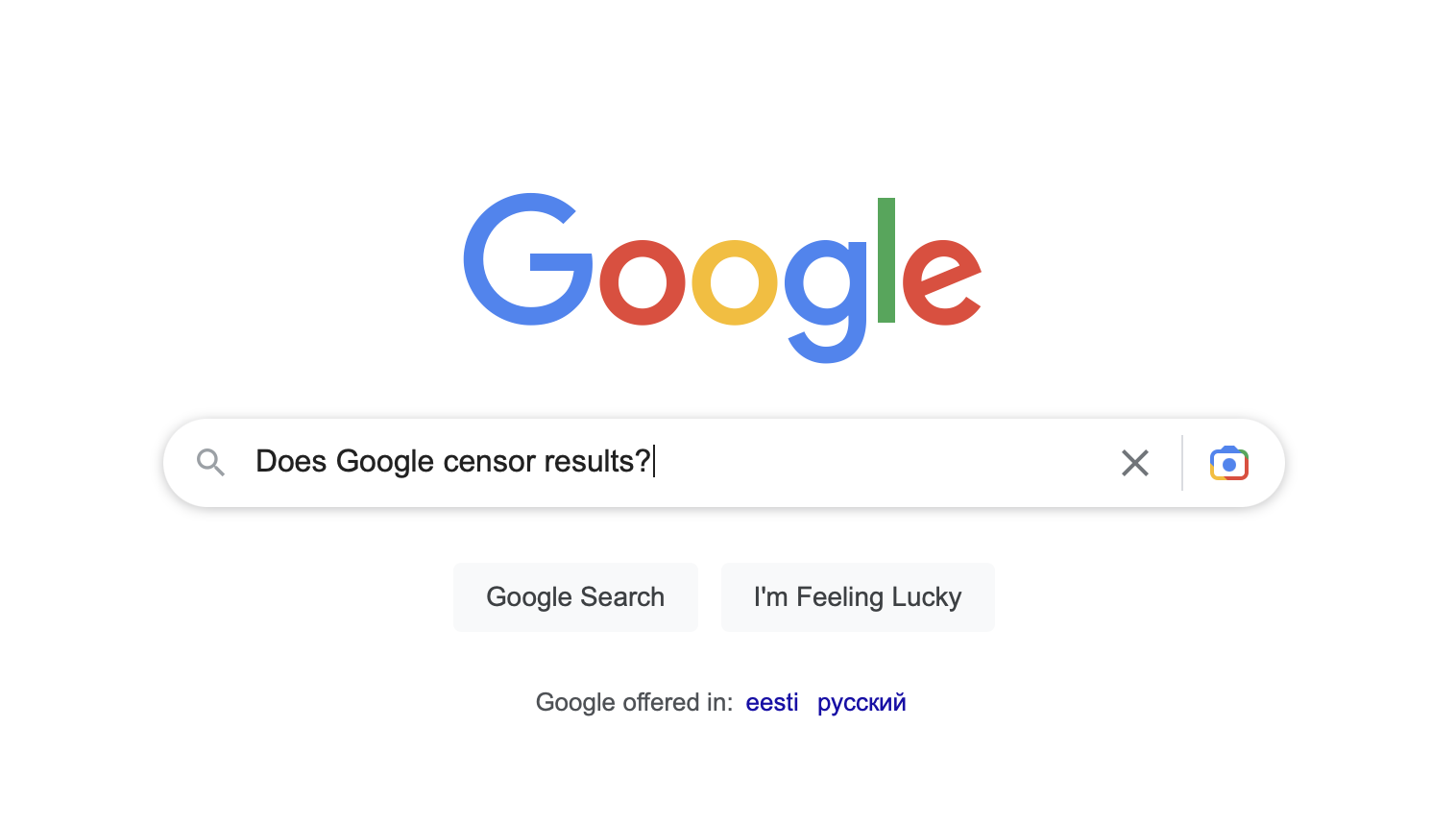 credit: redacted
Google is testing blocks to specific news sites that the Canadian government does not like. This is in response to the "Online News Act" that was introduced last year by Prime Minister Justin Trudeau's Liberal government.
Google says that it is conducting limited tests for only 4% of the Canadian population to "limit the visibility of Canadian and international news to varying degrees."
Why? The act has not passed yet and Google is preparing itself to comply with government censorship?


The Money App that Works for You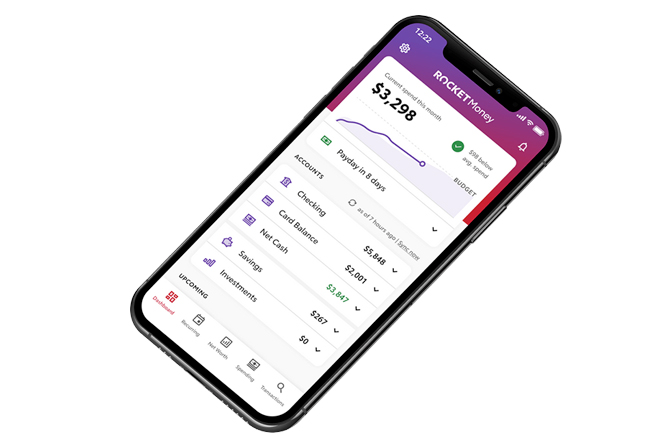 Stay on Top of your Spending
Are you WASTING MONEY on subscriptions? 80% of people have subscriptions they forget about. Maybe for you, it's an unused Amazon Prime account or a Hulu account that never gets streamed.
You have to check out this amazing FREE app that will help you track all of your expenses – and because of it, users will no longer waste money on subscriptions. You might have heard of it: it's called Rocket Money, formerly known as Truebill.
Do you know how much your subscriptions REALLY cost? Most Americans think they spend around $80 a month on subscriptions when the actual total is closer to $200+. That's right – you could be wasting hundreds of dollars each month on subscriptions you don't even know about.
Get rid of useless subscriptions with Rocket Money now. Go to RocketMoney.com/REDACTED. Seriously, it could save you HUNDREDS per year.


To Sanction Or Not to Sanction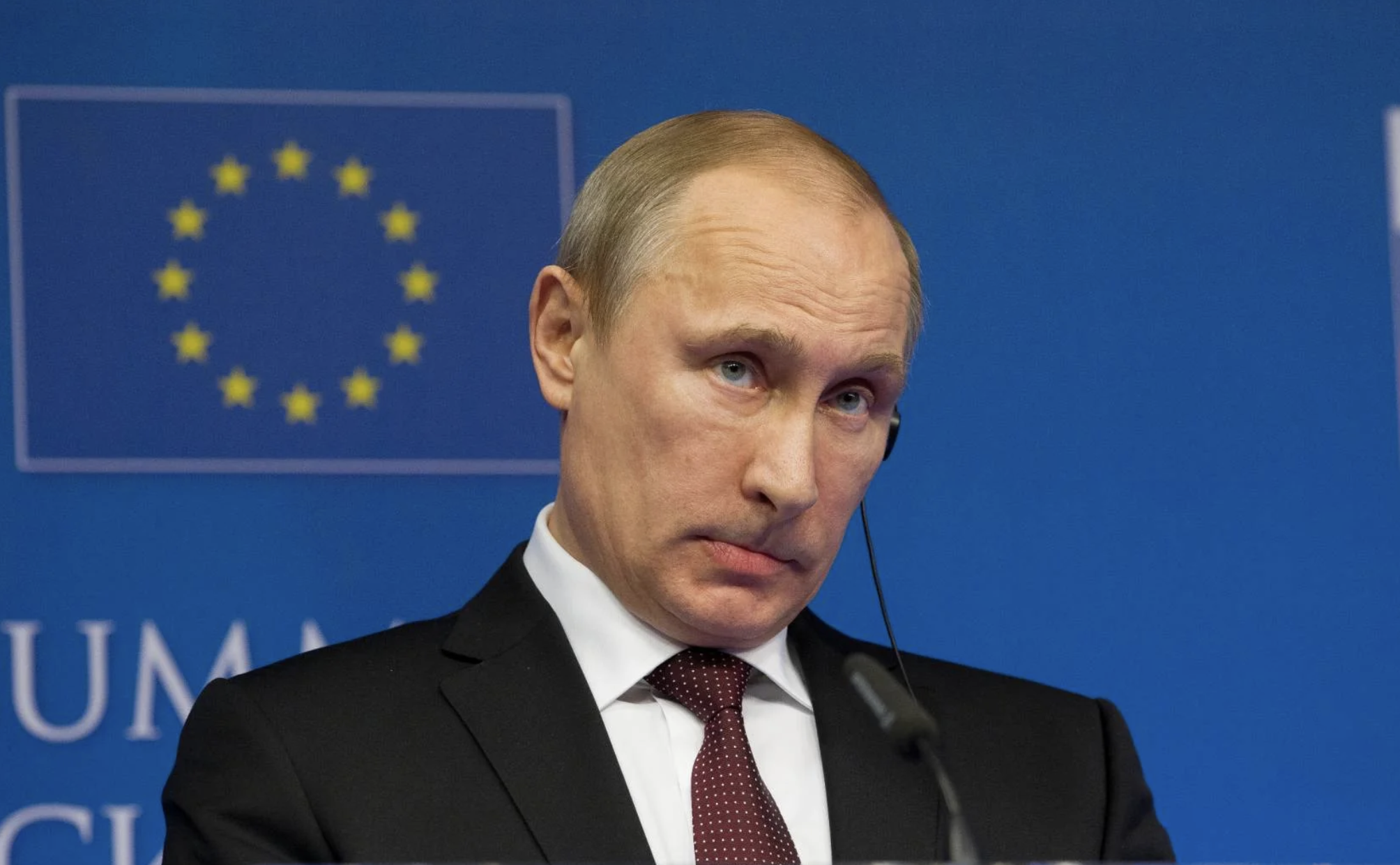 credit: alarmy
The European Union cannot agree on what to sanction from Russia, even though EU Commissioner Ursula von der Leyen promised that there would be a new sanctions package on the one-year anniversary of the war.
The E.U. met on Wednesday to discuss a new sanctions package but the member states could not agree on what to put in there. The proposed package included trade curbs of more than 11 billion Euros plus a ban on Russian rubber, some tech equipment and some spare parts that the E.U. thinks Moscow "might use" on the battlefield.
But sanctions have crippled many Western economies and many European leaders don't want to sign on to more. Hungary, France, Bulgaria and Belgium oppose many components of the package. The block will try again today to reach an agreement that everyone can agree on. Meanwhile, Greece doubled its imports from Russia last year, somehow finding a way around the nine sanction packages that the E.U. did adopt.
Reuters reports that Western sanctions did not harm Russia in the way that they were intended and that the nation proved itself to be "unexpectedly resilient" so why this one-year anniversary gift of more sanctions? The symbolism seems to be the strongest reason. Traditional one-year anniversary gifts are clocks so they could start there?


What's Trending?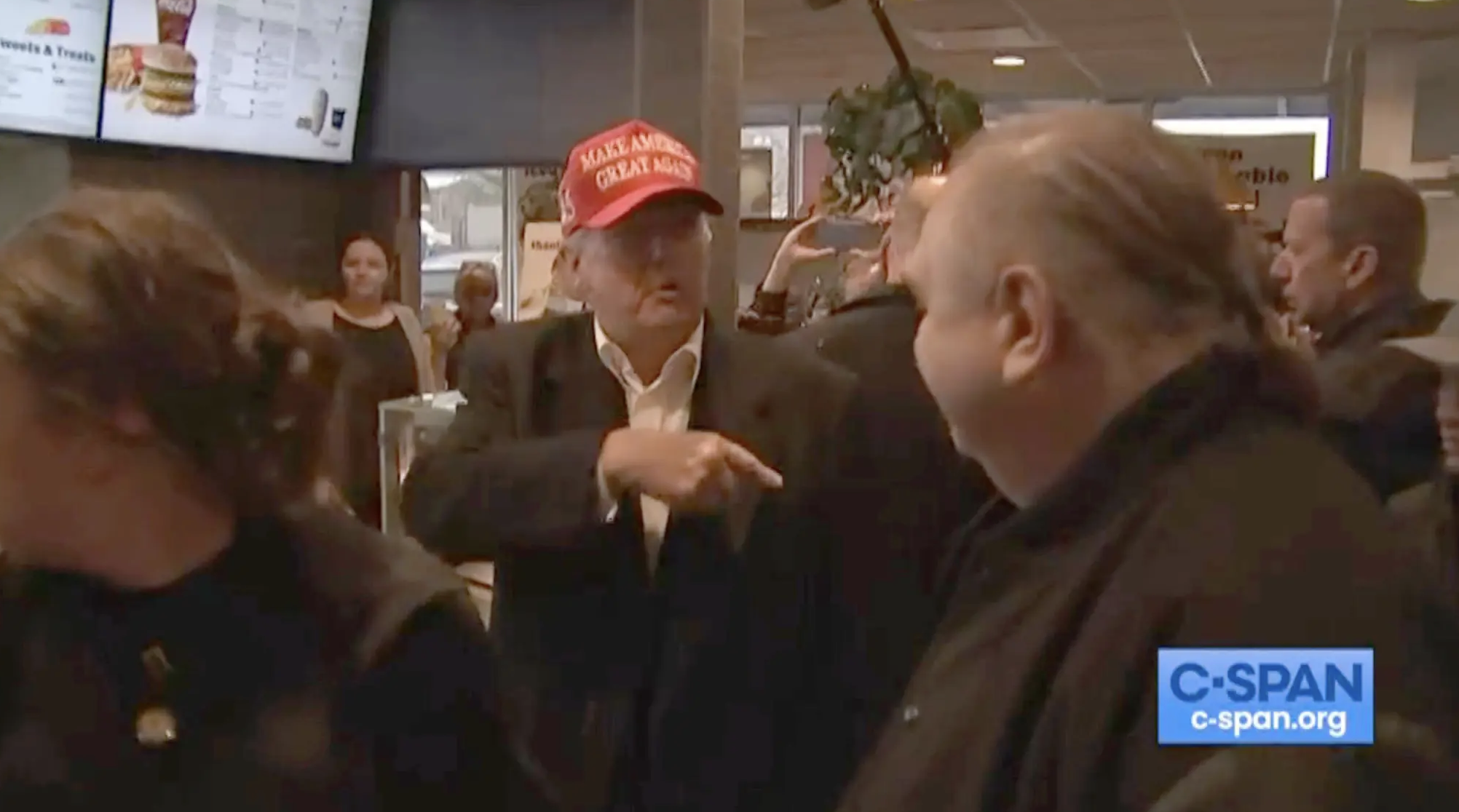 credit: cspan
Big Macs are trending because former President Trump went to East Palestine, Ohio and bought residents meals at Mcdonald's. He also handed out Trump-branded water bottles.
Affirmation Generation is trending. It is a film that presents a critical look at transgender issues such as the contraindications of pharmaceuticals and surgery. It is well done and worth a watch but you won't watch it on Vimeo or Dropbox because it was removed from the platform. It is still on Rumble and a few other free speech platforms.
The Onion is trending for this satirical interview with J.K. Rowling. It is not real folks.


News By The Numbers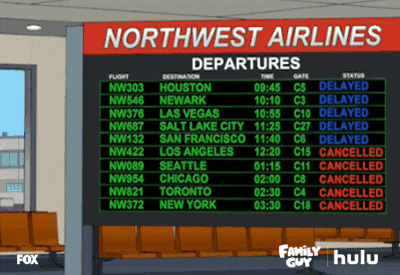 credit: giphy
15,000. That is how many flights in the U.S. were canceled on Wednesday due to winter storms.
$1.5 million. That is how much the Pentagon spent to take down floating objects that were probably not Chinese spy balloons earlier this month. This does not include the cost for the Navy, the Coast Guard and the National Guard to search for debris.
10%. That is how much staff NPR will layoff due to revenue drops.


Zombie Drugs Hit The Streets
credit: getty
The opioid crisis may turn into a zombie crisis due to a new drug called Xylazine. The street name for the drug is tranq, tranq dope, or zombie drug because it can literally rot human skin.
The drug has been used to "cut" or dilute heroin and has been discovered in big cities such as Philadelphia, San Francisco and Los Angeles as well as in 36 states. Why does a drug like this exist? It is an animal tranquilizer.
Doctors say that it can cause "excessive sleepiness and respiratory depression, as well as raw wounds that can become severe and spread rapidly with repeated exposure. The crusty ulcerations, which can become dead skin called eschar, can result in amputation if left untreated." The problem is that human hospitals don't test for this because human hospitals don't look for animal meds.
Most users who end up harmed by this don't know that it is in the drugs they are taking.


SUPPORT INDEPENDENT JOURNALISM!
Click here to go to our store to grab some of our exclusive Merchandise.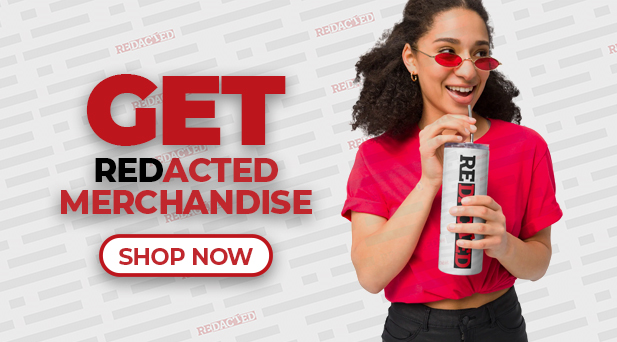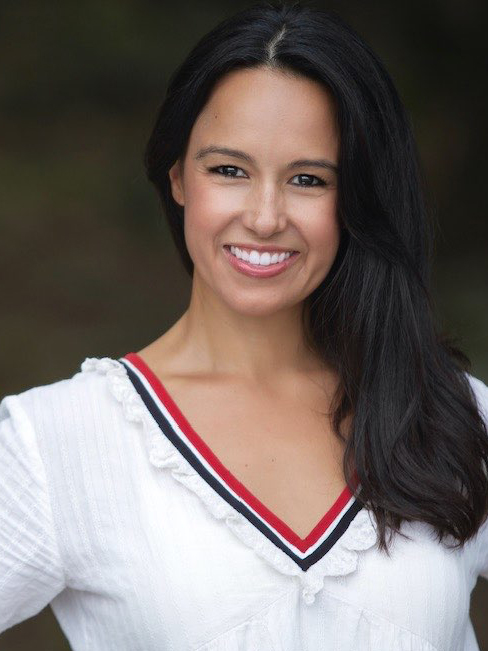 This newsletter is written and researched by Natali Morris.
Please feel free to reach Natali at

[email protected]


for any editorial feedback.