| TOGETHER WITH | |
| --- | --- |

Happy Wednesday.
NASA left a 10,000-kilometer debris trail in space when it launched a probe at an asteroid. Clean up after yourself, NASA!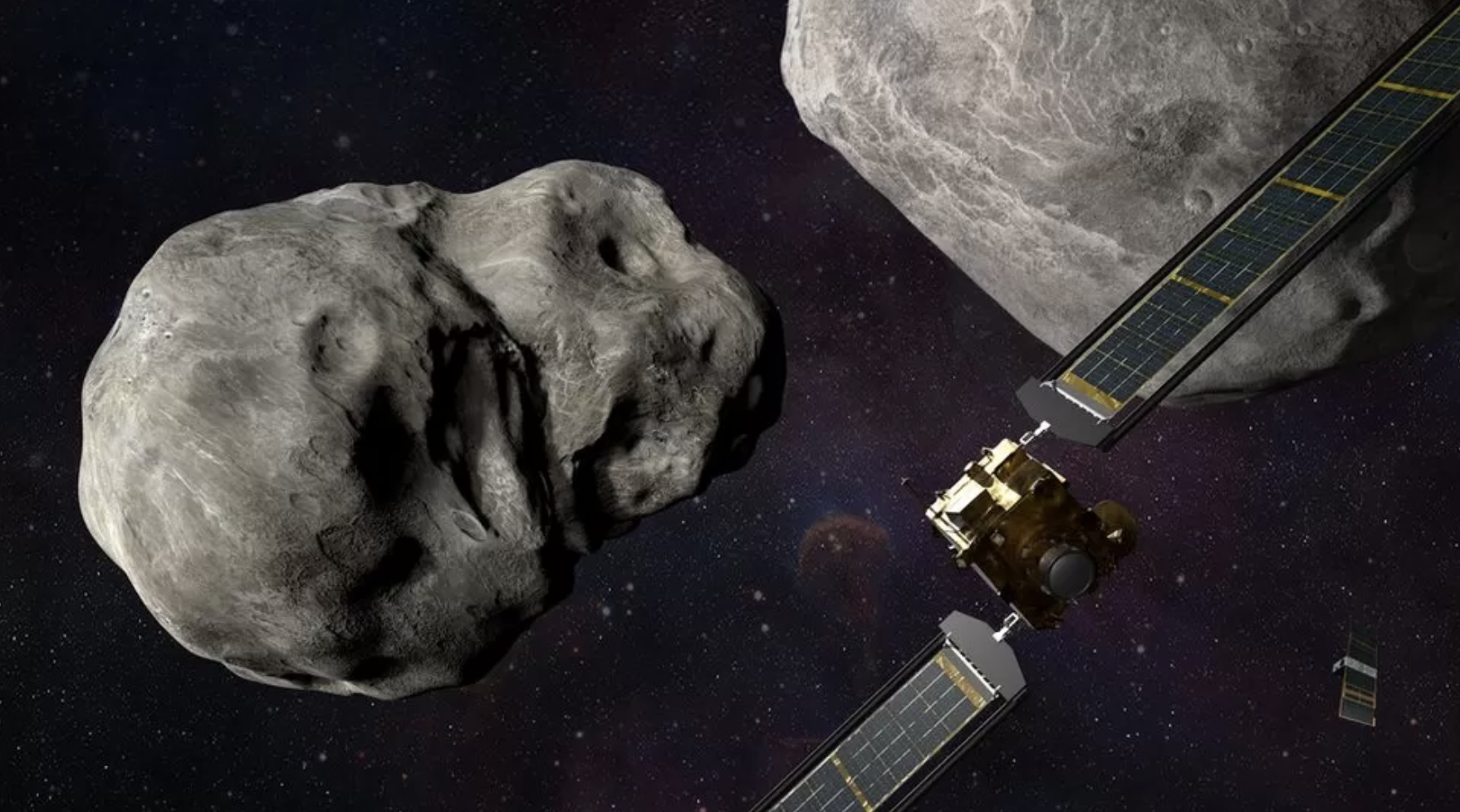 credit: getty
In Case You Missed It.
🇺🇦 Ukrainian President Zelensky has reportedly signed a decree ruling out direct peace talks with Russia.
🛢️ OPEC meets today and is expected to decide to cut millions of barrels of oil production to boost profits.
📱 The European Union voted that all mobile devices must use USB-C to charge as of next year.
📄 Former President Trump has asked the Supreme Court to intervene on his case with the Justice Department regarding classified documents.
💡 Officials in Florida say power will likely remain out for the next 4 weeks in certain counties thanks to Hurricane Ian.
🇧🇩 The power grid in Bangladesh has collapsed following a mysterious blackout. 140 million people are without power.


| | | | |
| --- | --- | --- | --- |
| | Bitcoin | $20,101.23 | |
| | | | |
| --- | --- | --- | --- |
| | Ethereum | $1,343.69 | |
| | | | |
| --- | --- | --- | --- |
| | Cardano | $0.4293 | |
| | | | |
| --- | --- | --- | --- |
| | Dow | 30,316.32 | |
| | | | |
| --- | --- | --- | --- |
| | S&P | 3,790.93 | |
| | | | |
| --- | --- | --- | --- |
| | Nasdaq | 11,176.41 | |
*Stock data as of market close, cryptocurrency data as of 5:00 am ET.


The Lead: Rocket Man Back At It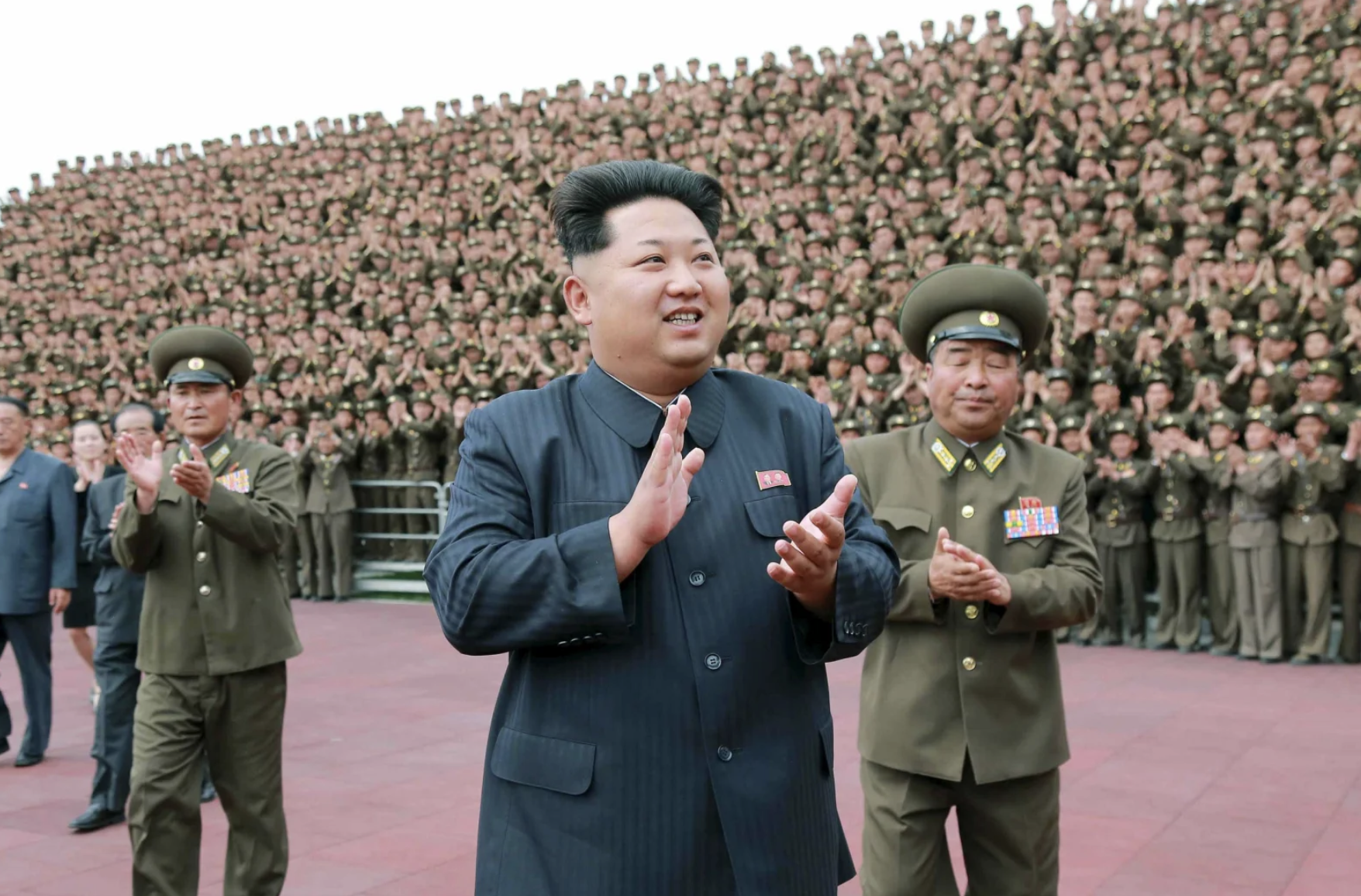 credit: reuters
The United States and South Korea fired five missiles around North Korea on Wednesday as a "show of force." They are said to have crashed into a military base and have caused no casualties.
This was in response to North Korea's missiles that were fired on Thursday. At 7:30 a.m. on Tuesday, people in Japan got a scary text alert that the rest of us are hoping not to get. It warned of missile launches and asked them to shelter in place.
The missiles in question were launched by North Korea. There was no warning from the nation before launch, sending Japan scrambling. This was an intermediate-range missile and it flew 4,600 kilometers for approximately 20 minutes. It landed in the Pacific Ocean.
Leaders of Japan, South Korea and the U.S. condemned this but they have been condemning all year and that hasn't done much. This is the 23rd missile that North Korea has launched this year.


The Most Trusted Name in Sues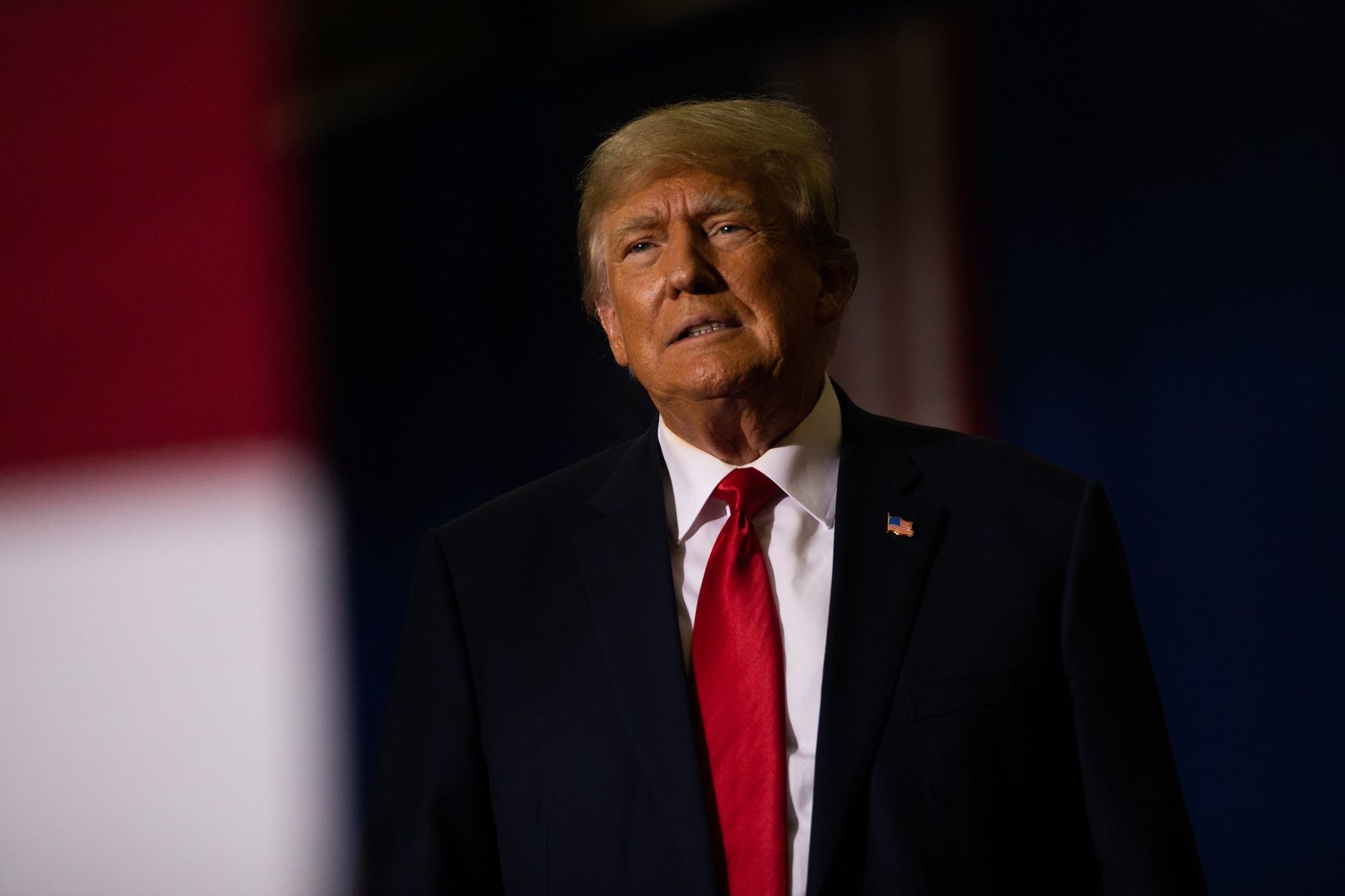 credit: getty
Former President Trump filed a lawsuit against CNN on Monday in the U.S. District Court for the Southern District of Florida. You'd think that guy had enough lawsuits on his hands but he's got the bandwidth for more apparently! And this is a big one.
President Trump is seeking compensatory damages of $75,000 and $475,000,000 in punitive damages, as well as a trial by jury and all legal fees. He claims that CNN set out to remove Trump from office, published false things even when they knew they were false and continued with those things for the select purpose of removing him from office.
The suit mentions one CNN anchor who went on air and said "Look what we did, we got Trump out…I am 100% going to say it. And I 100% believe that if it wasn't for CNN, I don't konw that Trump would have got voted out."
Of course, that should not be the aim of a media outlet, namely to get any politician in or out.
One problem I see with this lawsuit is that it claims that CNN damaged Trump because they have such a far reach. But is that true? CNN ratings have never been lower so can he prove that their coverage actually hurt him?
Another problem with this suit is that defamation of a public figure is incredibly hard to prove. Public figures have very different standards and CNN could clear that hurdle. And maybe he does not care if he wins or loses but instead he wants to drag information out of them in discovery of a case. That means that CNN would have to produce all documentation about how they cover Trump and you better believe that there would be a lot! I for one would be very interested to read that!


Get Your Pumpkins Ready with MANSCAPED™
We've got the best Fall readiness package you've ever heard of. Meet Manscaped. This awesome company will change your personal grooming life. Seriously.
Manscaped just rolled out their new Performance Package 4.0 which is the best below-the-waist grooming package you'll ever need. Inside you'll find their new Lawn Mower, love the name, which is a SkinSafe trimmer to reduce nicks to your two best friends.
When you order the Performance Package you'll get a free travel bag and a pair of their super comfortable anti-chafing boxer briefs.
Get 20% and free shipping by using our coupon code REDACTED when you visit Manscaped.com. Your family jewels will thank you.


Trudeau On The Hot Seat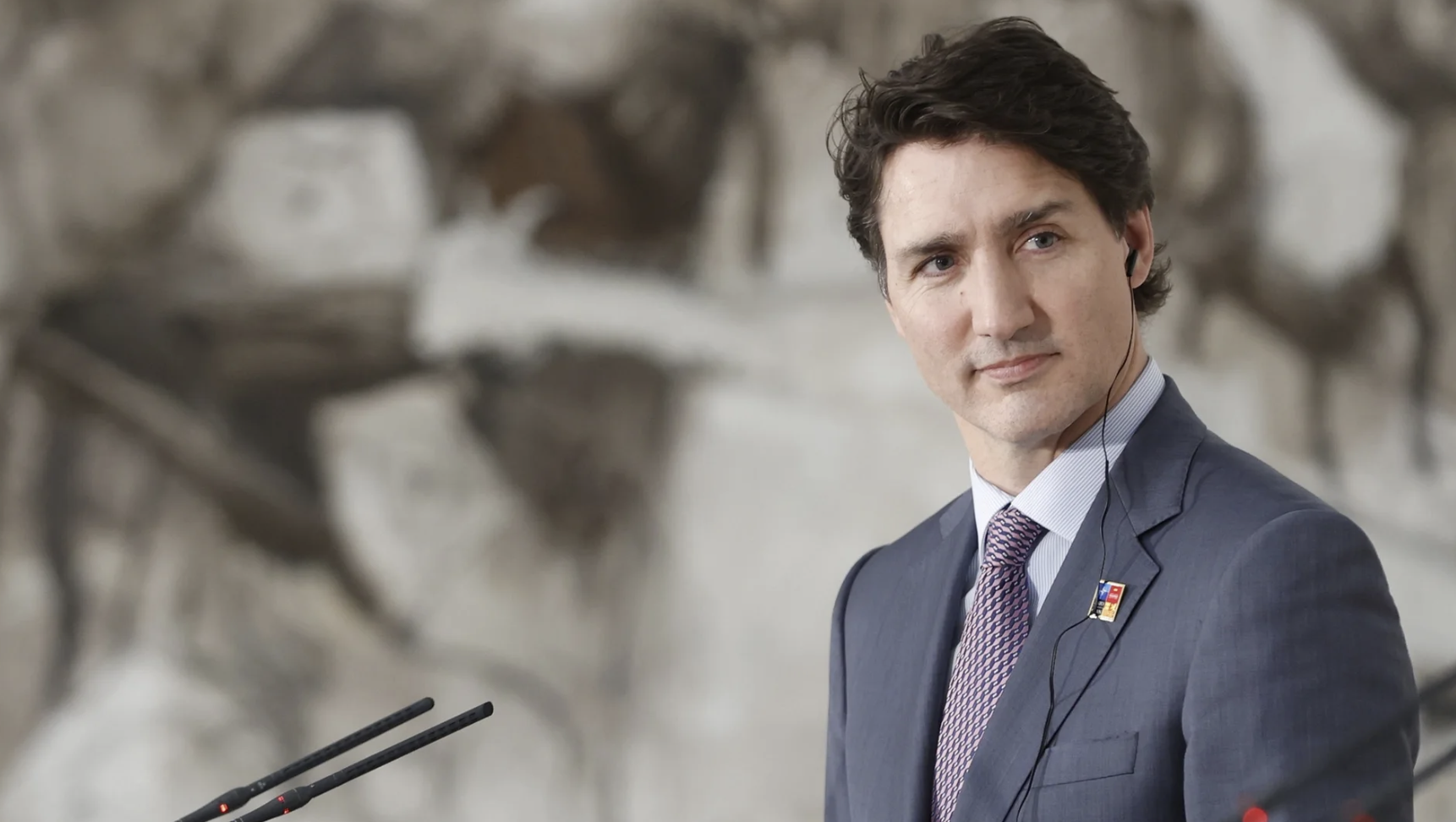 credit: getty
Canadian Prime Minister Justin Trudeau has been asked to testify in a public inquiry regarding the Freedom Convoy earlier this year and it is expected that he will.
The inquiry is in regards to the federal Emergencies Act that the Prime Minister invoked while the trucker's convoy was happening in February. It was the first time that act was enacted in Canadian history and the public wants to know exactly how that decision was made. We discussed at length how it seemed to punish those who had legitimate concerns about their right to work and the Prime Minister refused to meet with them, instead calling them racists and extremists.
Will we get a good explanation in this hearing about vaccine safety? About personal freedoms? About vaccine mandates? Probably not but we'll be watching anyway.


News By The Numbers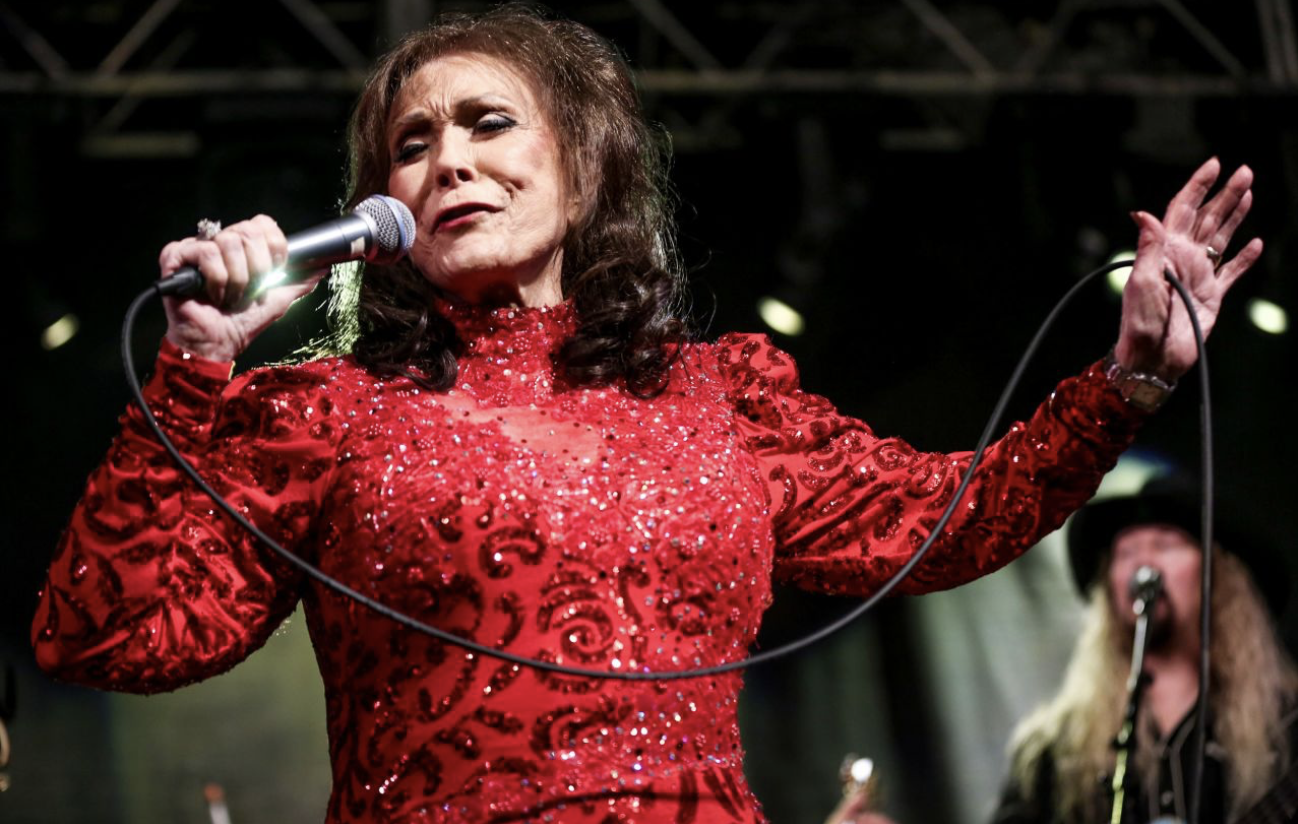 credit: ap
90. That was how old country star Loretta Lynn was when she died in her sleep yesterday. She is best known for her song "Coal Miner's Daughter."
$625 million. That is the value of weapons that the U.S. has approved to send to Ukraine from its own stockpile.
8 years. That is how long the name "Oliver" was the most popular baby name in the U.K. Not any more. This year "Noah" knocked "Oliver" out of the top spot for baby boys. "Olivia" held on to her title as most popular girl name for six years running.


Musk and Twitter Sitting In a Tree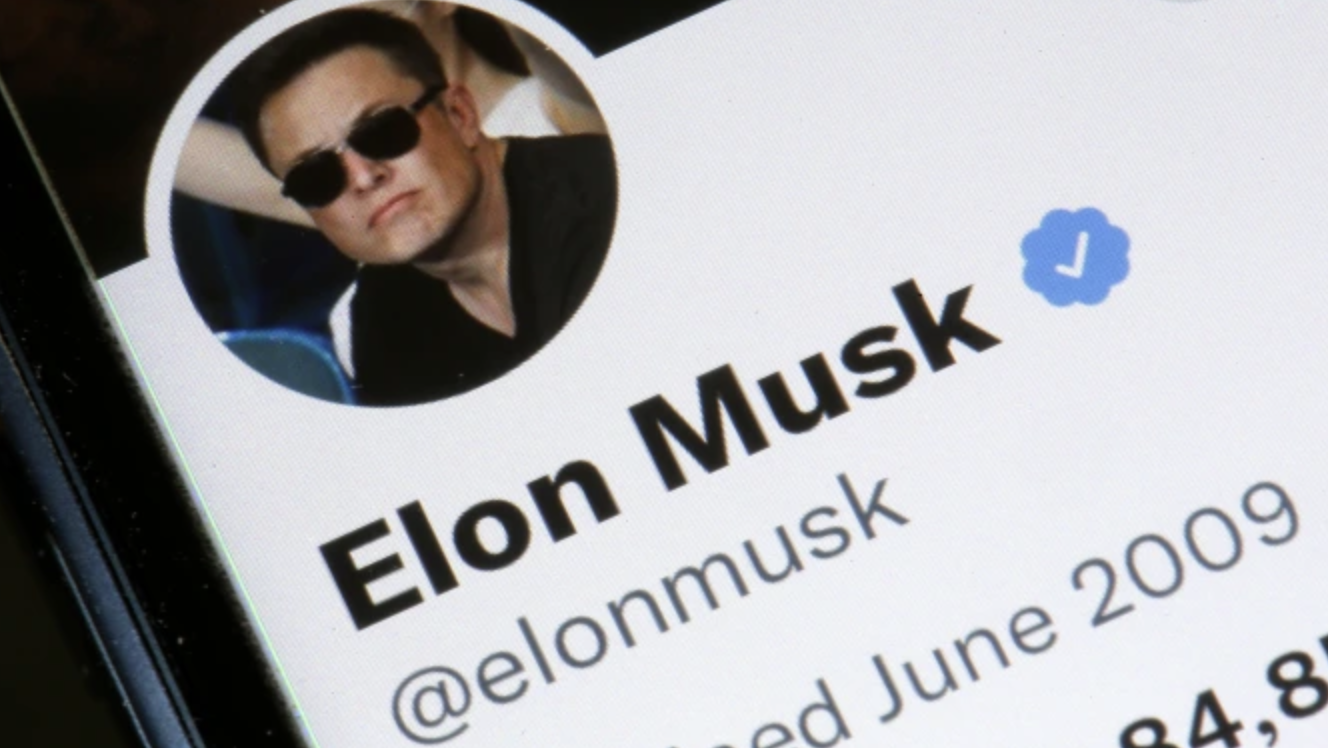 credit: getty
Elon Musk may buy Twitter after all. Bloomberg reports that he has resumed his offer to buy the social network for $54.20 per share.
This means that the litigation over buying the company would end but presumably because Musk was able to get satisfactory answers to his questions about Twitter's policies. The trail for that litigation was scheduled for October 17.
Twitter shares were suspended on this news and of course Twitter users will resume losing their minds over this.


What's Trending?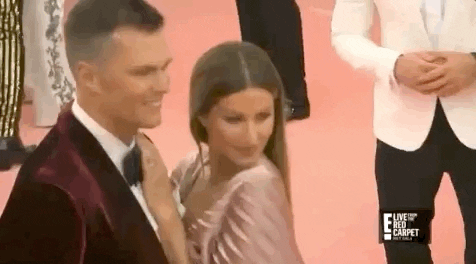 credit: giphy
Gisele is trending on rumors that the Brazilian model and her husband Tom Brady have hired divorce lawyers.
Velma is trending because the Scooby-Doo character is a lesbian in the upcoming film after years of no-duh!
Mario is trending because of this Tweet announcing the official teaser trailer will come out on Thursday.


Share The Love
Become a friend of Redacted by sharing this newsletter with someone you love.
When you do, we don't just give you a pat on the back and say, "Well done old sport." We give you actual rewards that'll make everyone jealous.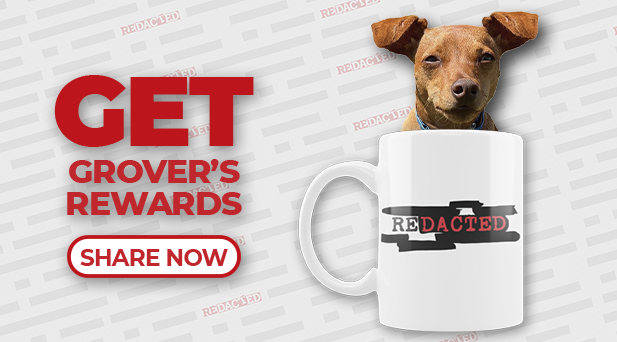 Or copy & paste your referral link to others: