| TOGETHER WITH | |
| --- | --- |

Happy Monday.
Hanukkah kicked off on Sunday and apparently Hanukkah decorations are a growing trend. Instead of the Elf on the Shelf, it's the Mensch on a Bench. Oy vey!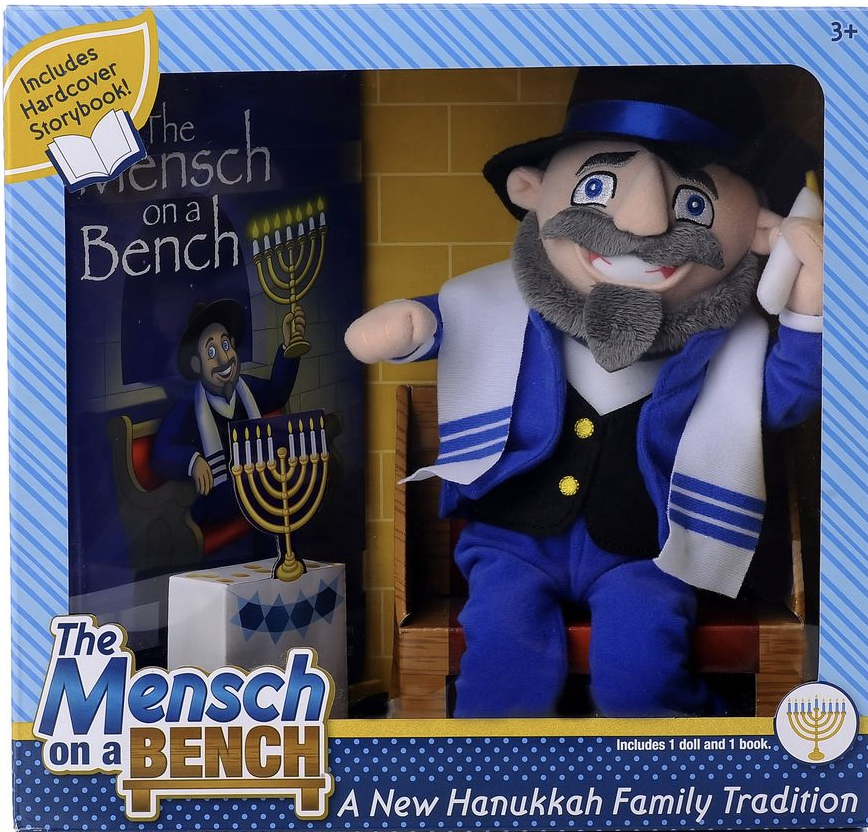 credit: twitter
In Case You Missed It.
🇦🇷 Sunday's World Cup Finale was cuh-razy! Congratulations to Argentina and to France for giving them a hell of a fight!
🤦🏻‍♂️ FIFA decided to leave politics out of the tournament and not play a recorded message from Ukrainian President Zelensky.
🇮🇶 At least nine police were killed in a bomb attack in Iraq on Sunday.
🥶 The National Weather Service issued a special weather statement about extreme cold temperatures for most of the U.S. this week.
🇫🇷 Thousands protested in Paris this weekend calling for France to leave NATO.
🇭🇷 Croatia voted not to get involved training Ukrainian soldiers for war with Russia.
🏃🏼‍♀️ The International Olympic Committee has updated its policy on transgender participation in sports to "limit eligibility in some cases."


| | | | |
| --- | --- | --- | --- |
| | Gold | $1,797.62 | |
| | | | |
| --- | --- | --- | --- |
| | Silver | $23.37 | |
| | | | |
| --- | --- | --- | --- |
| | Bitcoin | $16,743.23 | |
| | | | |
| --- | --- | --- | --- |
| | Dow | 32,920.46 | |
| | | | |
| --- | --- | --- | --- |
| | S&P | 3,852.36 | |
| | | | |
| --- | --- | --- | --- |
| | Nasdaq | 10,705.41 | |
*Stock data as of market close, cryptocurrency data as of 5:00pm AM.


The Lead: Follow The Dirty Money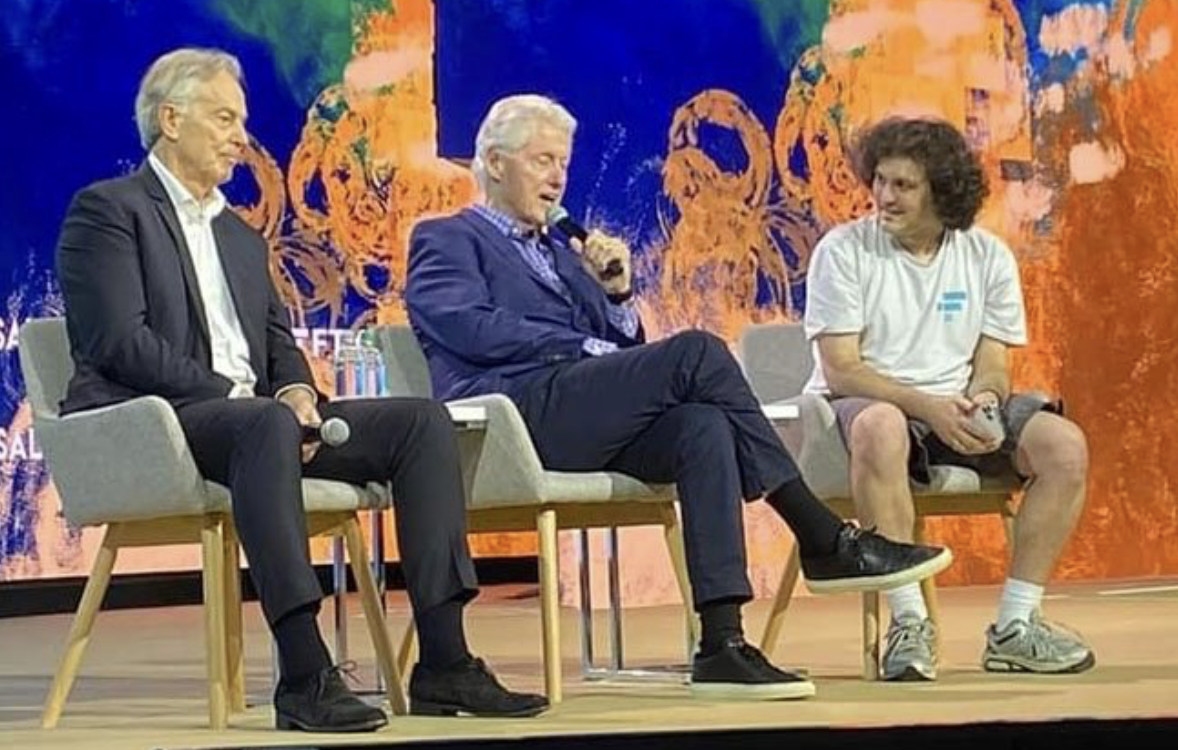 sam bankman-fried at The Clinton Global Initative credit: twitter
The prosecutors who have charged former FTX CEO Sam Bankman-Fried with wrongdoing may also be looking at the politicians that he supported.
According to the New York Times, some of the biggest politicians and campaigns were asked for information about the donations and interactions that they had with SBF. Law firms representing these politicians received these requests last week. Most of them were Democrats because those were the camps that SBF and FTX supported.
According to the Times, "There has not been any suggestion that political campaigns and groups engaged in wrongdoing related to the donations they received…. But the prosecutors' requests widen what has quickly become one of the biggest campaign finance scandals in years, as both Democrats and Republicans grapple with questions about their eagerness to tap into a stream of cash from a murky and largely unregulated industry that emerged suddenly as a powerful political player."
Last week on Redacted, we put forward a theory that federal prosecutors picked up SBF before he could testify to Congress because Congress may have been moving to protect him in order to save themselves embarrassment. Could this be the FBI hip to that game and coming in to take down big fish? We're watching this one closely!


Because the CDC says so…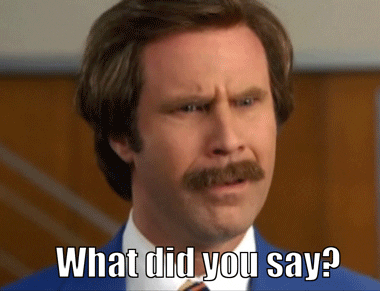 credit: giphy
The CDC says that it has data showing that people who have received the most recent bivalent Covid booster are at less of a risk for hospitalization.
These are not clinical trials. The CDC and FDA have not seen the need for those! They are statistical analyses of hospitalizations.
The first study was of seven health care systems. They showed that people who had the booster were up to 38% less likely to be hospitalized from Covid than those who had not. The study did not take into account previous Covid infections nor did it account for antibodies or death rates.
The second study was of older adults, 65 and up. They showed that this populations had up to 84% less likelihood of hospitalization with a Covid infection. Again, this did not account for previous Covid infection and was not able to account for death rates. Only hospitalization.


Get Your Jingle Bells Ready with MANSCAPED™
We've got the best Christmas package you've ever heard of. Meet Manscaped. This awesome company will change your personal grooming life. Seriously.
Manscaped just rolled out their new Performance Package 4.0 which is the best below-the-waist grooming package you'll ever need. Inside you'll find their new Lawn Mower, love the name, which is a SkinSafe trimmer to reduce nicks to your two best friends.
When you order the Performance Package you'll get a free travel bag and a pair of their super comfortable anti-chafing boxer briefs.
Get 20% and free shipping by using our coupon code REDACTED when you visit Manscaped.com. Your family ornaments will thank you.


Twitter and the FBI sitting in a tree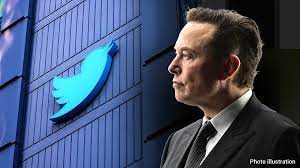 credit: twitter
Another round of Twitter files this weekend told us more of what we are starting to accept as truth: The FBI and other government agencies worked oh-so-cozily with Twitter to censor speech of mostly Republican-leaning users.
Both Twitter and the government had very inconsistent rules around who should be punished based on political alignment and the documents showed that they concerned themselves with even people with very low follower counts.
In documents published Sunday, a senior executive corresponds with an FBI agent about foreign intelligence, which the FBI usually does not deal with. The senior executive circulates the note in confusion because he feels that Twitter has been compliant with government agendas. He says and italysizes "we've been clear that official state propaganda is definitely a thing on Twitter."
Someone from the FBI responded to these files on Friday saying that the FBI regularly engages with private companies in order to identify "foreign malign influence characters."


News By The Numbers

credit: twitter
24,400. That is how many Tweets per second were flying around during Sunday's World Cup finale.
$4.45 million. That is how much President Trump reportedly made on his NFTs, which sold out in under 12 hours.
12%. That is how many people think it's a good thing for adults to move back in with their parents. Most parents think it's not.
33-41%. That is how much scientists say that the earthworm population may have declined in the last 25 years.


I think that says Lipitor, but can't be sure…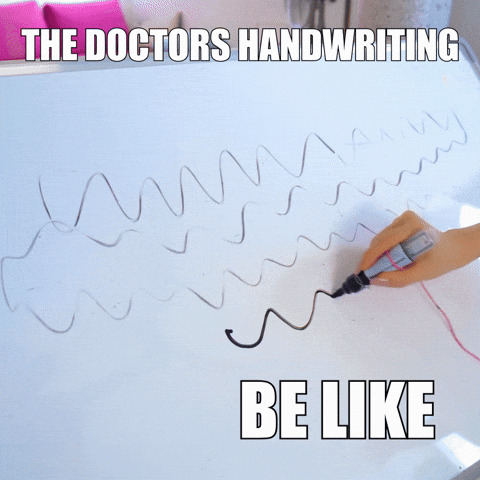 credit: giphy
Google wants to help you understand your doctor's chicken scratch. The company announced a new Google Lens program that will help patients decode their handwritten prescriptions.
At a conference on Monday, Google said that it is working with pharmacists to work out the handwriting of doctors. The app can find the medication from an image of the handwriting, something pharmacists have been doing for decades.
I have to wonder, how many people still get handwritten prescriptions? I haven't seen one in my family for years.


What's Trending?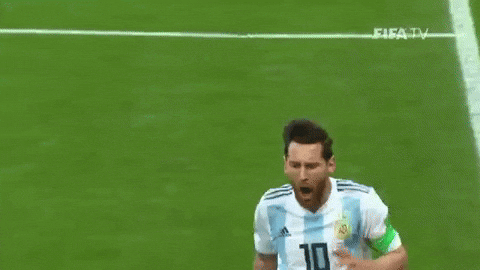 credit: giphy
Messi is trending because Argentinian player Lionel Messi led his team to victory and he's a G.O.A.T!
Tom Cruise is trending because of this Tweet.
#TransMenAreConMen is trending and many people are genuinely surprised that it is because it is clear this is the kind of thing Twitter would have once suppressed. The trend has people expressing opinions about trans men who identify as women to gain access to female spaces.
Cecily Strong is trending because she announced that she is leaving Saturday Night Live after 11 seasons.


SUPPORT INDEPENDENT JOURNALISM!
Click here to go to our store to grab some of our exclusive Merchandise.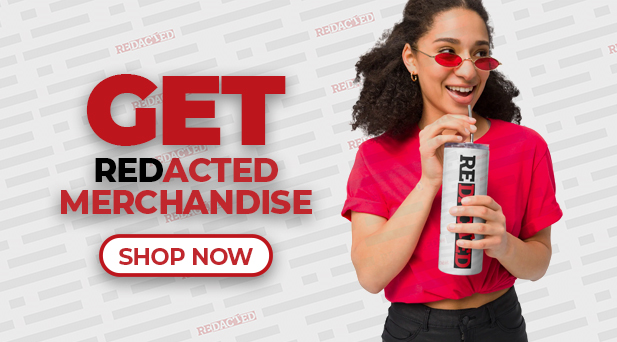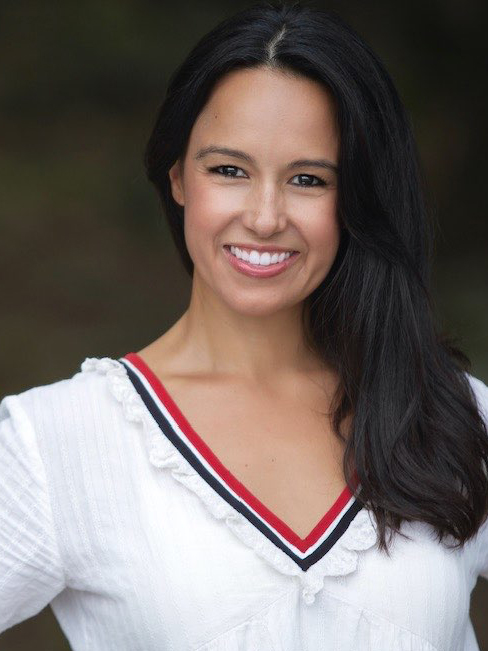 This newsletter is written and researched by Natali Morris.
Please feel free to reach Natali at

[email protected]


for any editorial feedback.