| TOGETHER WITH | |
| --- | --- |

Happy Monday.
Not parody: Former New Jersey governor gifted handwritten lyrics to "It's My Life" by Bon Jovi to Russian President Zelensky during an unannounced visit to Ukraine this weekend.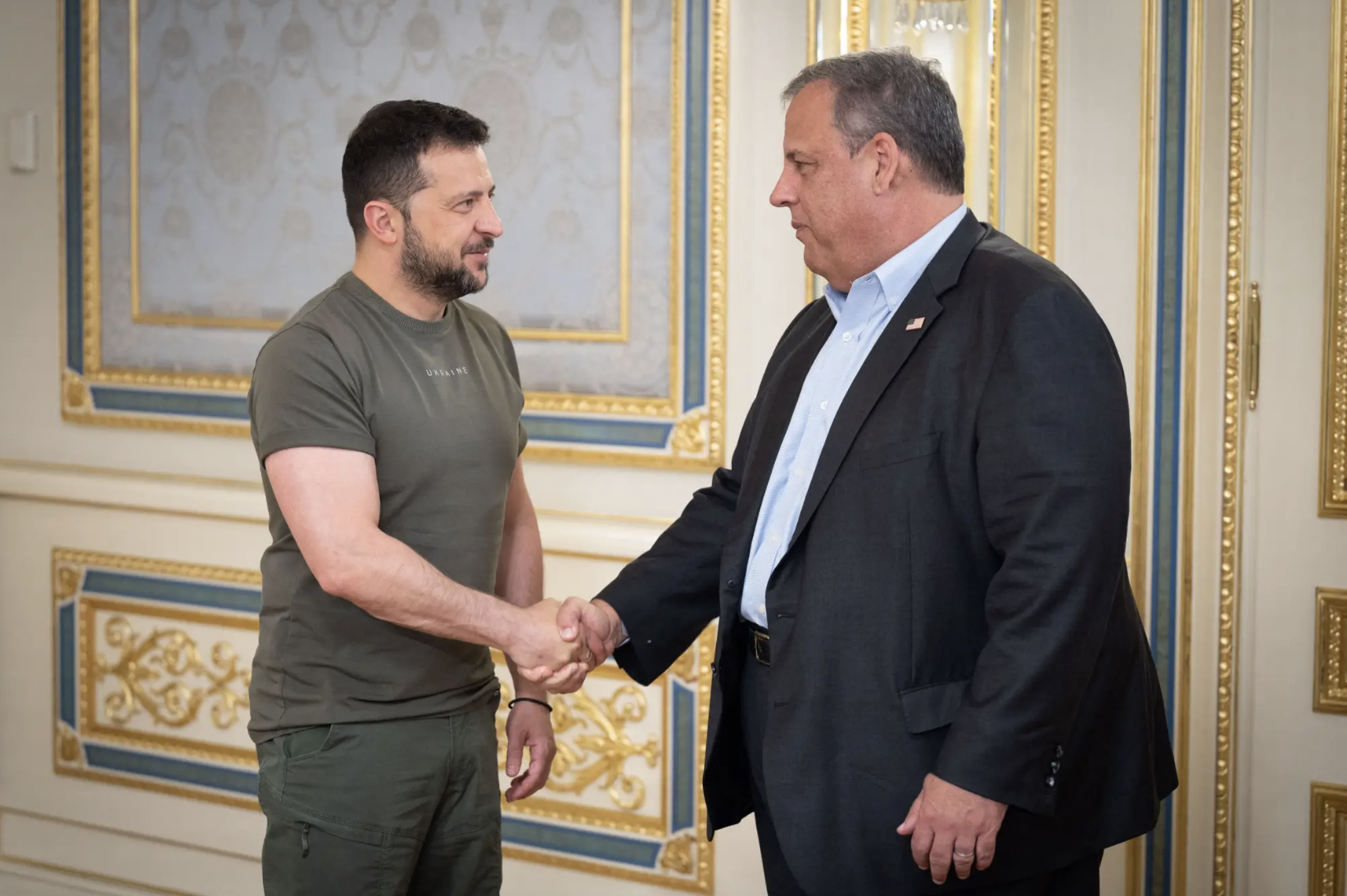 credit: nypost
In Case You Missed It.
🚢 At least two people are dead and 30 missing from a shipwreck full of migrants off the coast of Italy this weekend.
🇨🇦 Muslims in Canada have planned a Million PersonMarch to protest gender ideology in schools on September 20.
🇵🇰 At least 30 people were killed and 100 injured from a train derailment in Pakistan on Sunday.
🇰🇷 South Korea is evacuating thousands of scouts at a jamboree due to a pending typhoon.
🥊 Elon Musk and Mark Zuckerberg keep egging each other on for a cage fight.
🇨🇳🇷🇺 The U.S. says that a joint naval operation from China and Russia buzzed the coast of Alaska this weekend.
📺 Join Redacted live tonight at 4PM Eastern Time. Click here to subscribe and set a reminder.


| | | | |
| --- | --- | --- | --- |
| | Gold | $1,934.40 | |
| | | | |
| --- | --- | --- | --- |
| | Silver | $23.42 | |
| | | | |
| --- | --- | --- | --- |
| | Bitcoin | $29,032.00 | |
| | | | |
| --- | --- | --- | --- |
| | Dow | 35,065.62 | |
| | | | |
| --- | --- | --- | --- |
| | S&P | 4,478.03 | |
| | | | |
| --- | --- | --- | --- |
| | Nasdaq | 13,909.24 | |
*Stock data as of market close, cryptocurrency data as of 5:00pm AM.


The Lead: The Pressure of Peace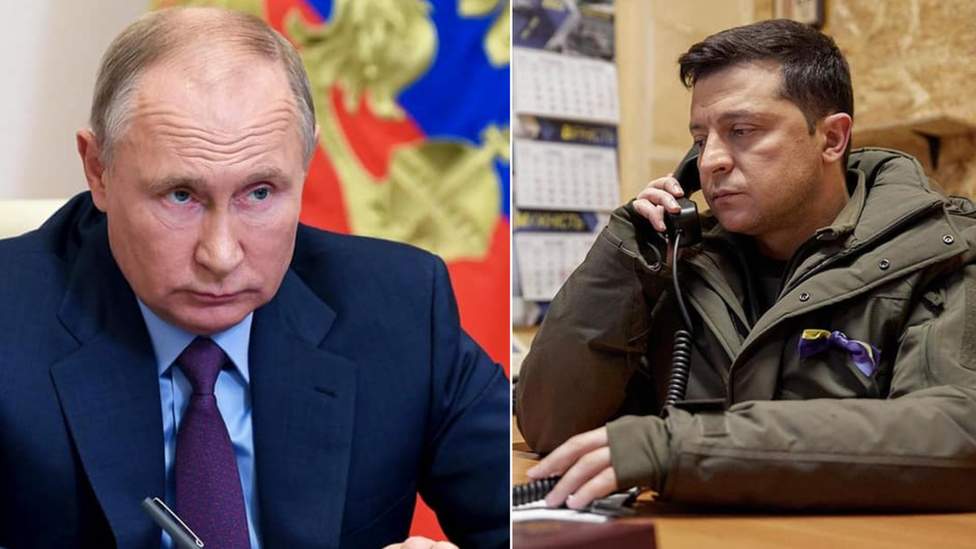 credit: bbc
A group of 40 leaders met in Saudi Arabia this weekend to discuss a peace plan between Ukraine and Russia. Russia was not invited to attend but Saudi Arabia filled them in later.
The so-called peace proposal would force the people of the Donbas back into the borders of Ukraine, even though they asked Russia to intervene and voted to join Russia. It would also call for an immediate ceasefire.
Russian Foreign Ministry spokeswoman Maria Zakharova "said that the meeting in Saudi Arabia will not be useless, if it helps the West realize that Ukrainian President Vladimir Zelensky's so-called peace plan is a dead end."
Meanwhile, the West sits by while Ukraine ups attacks inside Russia and is providing longer-range weaponry to do so. France has delivered the long-range missiles that President Macron promised.
Ukraine attacked Donetsk this weekend with cluster bombs causing massive fires in apartment buildings and other civilian targets. This is the area that they would get back in the so-called peace plan from the weekend.


U.S. Readies an Invasion of Niger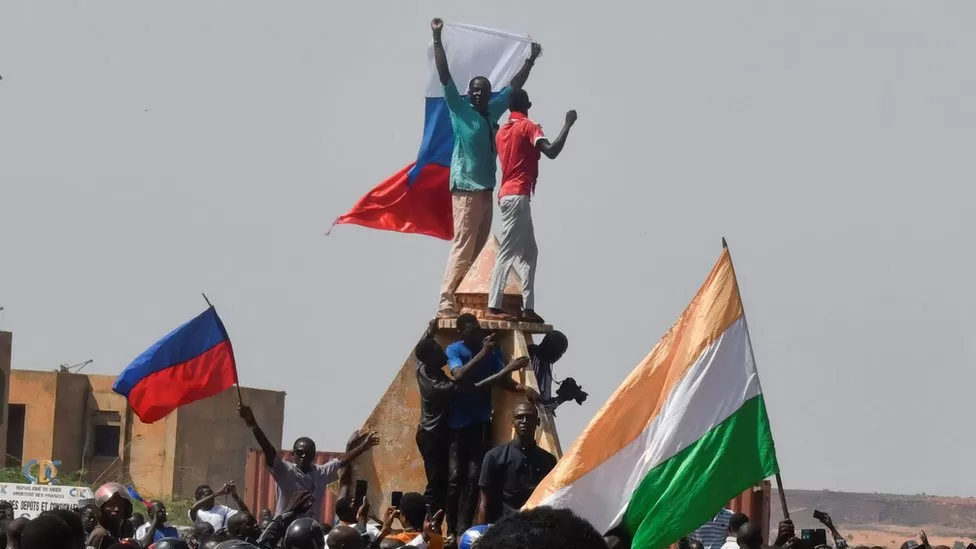 credit: afp
Here we go again. The United States delivered new armor and weapons using war planes to the border of Niger over the weekend.
Niger is warning that it will not take kindly to military intervention. The new government that was seized two weeks ago in a coup has stated that it is ready to launch a "vigorous and instantaneous response" to any country that violates its airspace.
The announcement this weekend warned: "Faced with the threat of intervention which is becoming clearer from neighboring countries, Niger's airspace is closed from this day on Sunday… until further notice."
Neighboring Nigeria said that it has a plan but did not say much more. Nigeria is the lead country for ECOWAS, the Economic Community of West African States. ECOWAS is a Western-backed and the West wants the old government of Niger reinstated.
A deadline was set for Sunday to reinstate President Mohamed Bazoum to power but that deadline came and went and there are no signs that the military government will comply.


An Emergency Food Supply Is A Must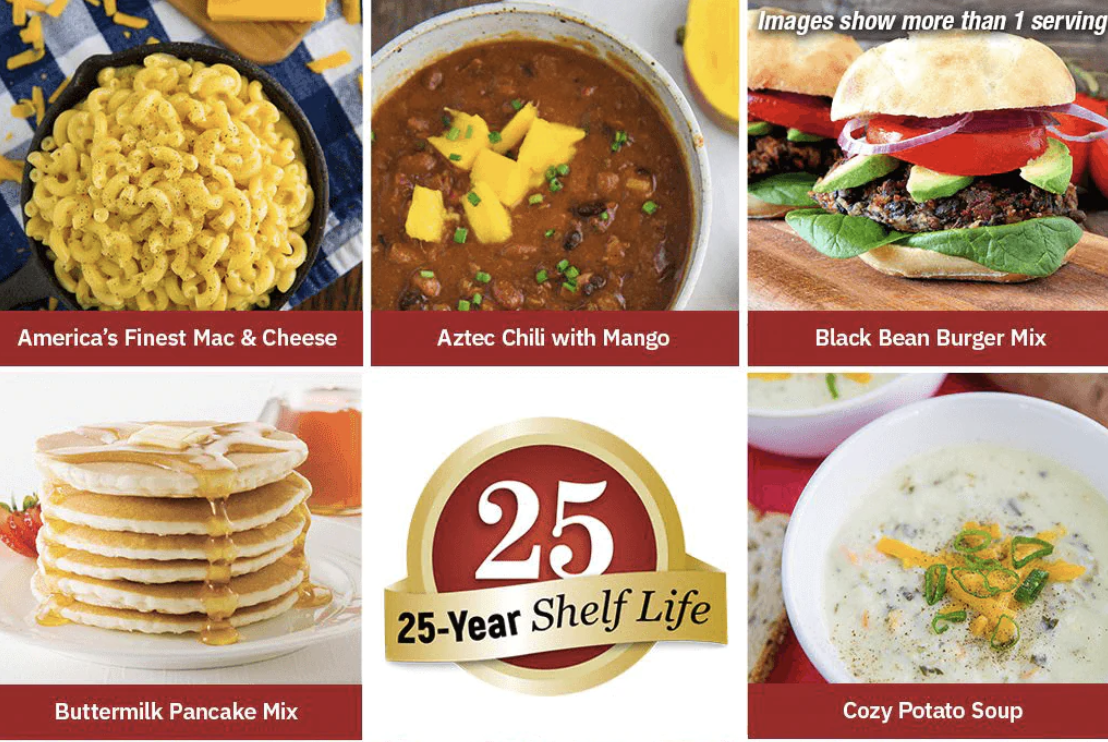 Do you have emergency food in your home?
From earthquakes to power outages and even government lockdowns it's incredibly important to protect your family with a few months of prepared foods. Our friends at 4 Patriots have created delicious ready-to-eat meals that you can store for up to 25 years! The United States has a power grid that was designed in the 1800s and all it takes is a storm or sabotage to knock it out. 4 Patriots has food you can store in case the power doesn't come back for days or weeks at a time.
We are big proponents of having enough food in our house to protect our family because we never know when we'll need it.
Order some backup food now at 4 Patriots and get 10% off when you use our code REDACTED at checkout. Plus free shipping on orders over $97. And a portion of every sale is donated to charities that support our veterans and their families. Go to 4Patriots.com and use code REDACTED to get 10% off.


Who Approved This New Pill?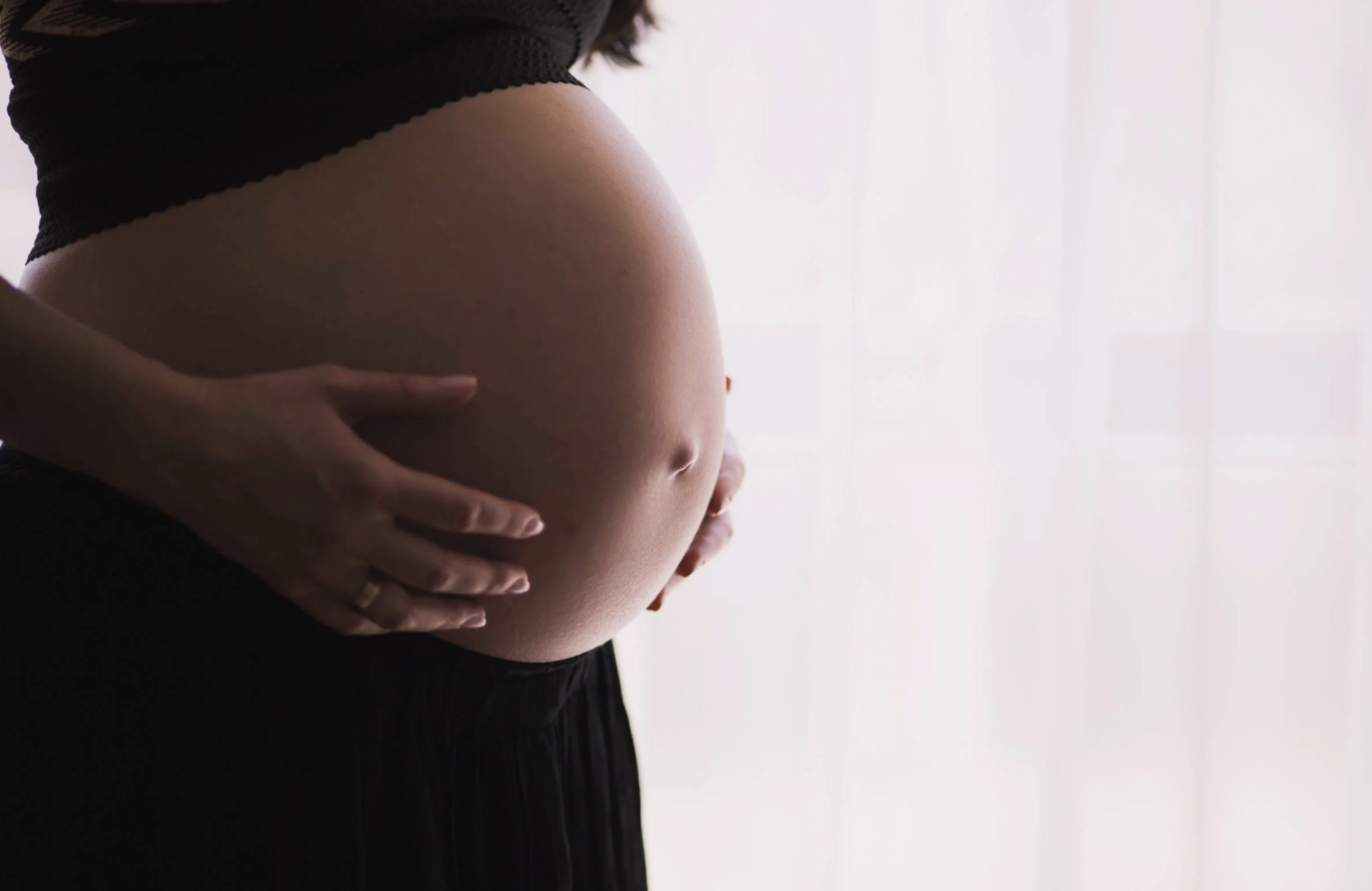 credit: gateway pundit
The FDA approved the first pill for postpartum depression (PPD), a depressive episode that usually happens after women give birth.
The drug is called Zurzuvae and it was given fast track approval after only two studies that were not clinical trials. The first few rounds of clinical trials were suspended after they did not go well and the maker of the drug, Sage Pharmaceuticals, said that it would try other ways to earn FDA approval.
Two questions: 1. Why is that allowed; 2. Does everything qualify for fast track approval now?
The studies that the FDA did consider did not test the effect of the drug on nursing mothers. It only measured whether or not the mothers reported fewer depressive symptoms and the studies showed that mothers on the drugs reported fewer depressive symptoms after 14 days than the placebo group.
The FDA says that Zurzuvae can "cause suicidal thoughts and behavior [and that] Zurzuvae may cause fetal harm." Other "common side effects include drowsiness, dizziness, diarrhea, fatigue, nasopharyngitis (the common cold), and urinary tract infection." Media coverage of this mentioned none of that.
So you won't feel so depressed but you may want to kill yourself. Um…what??


What's Trending?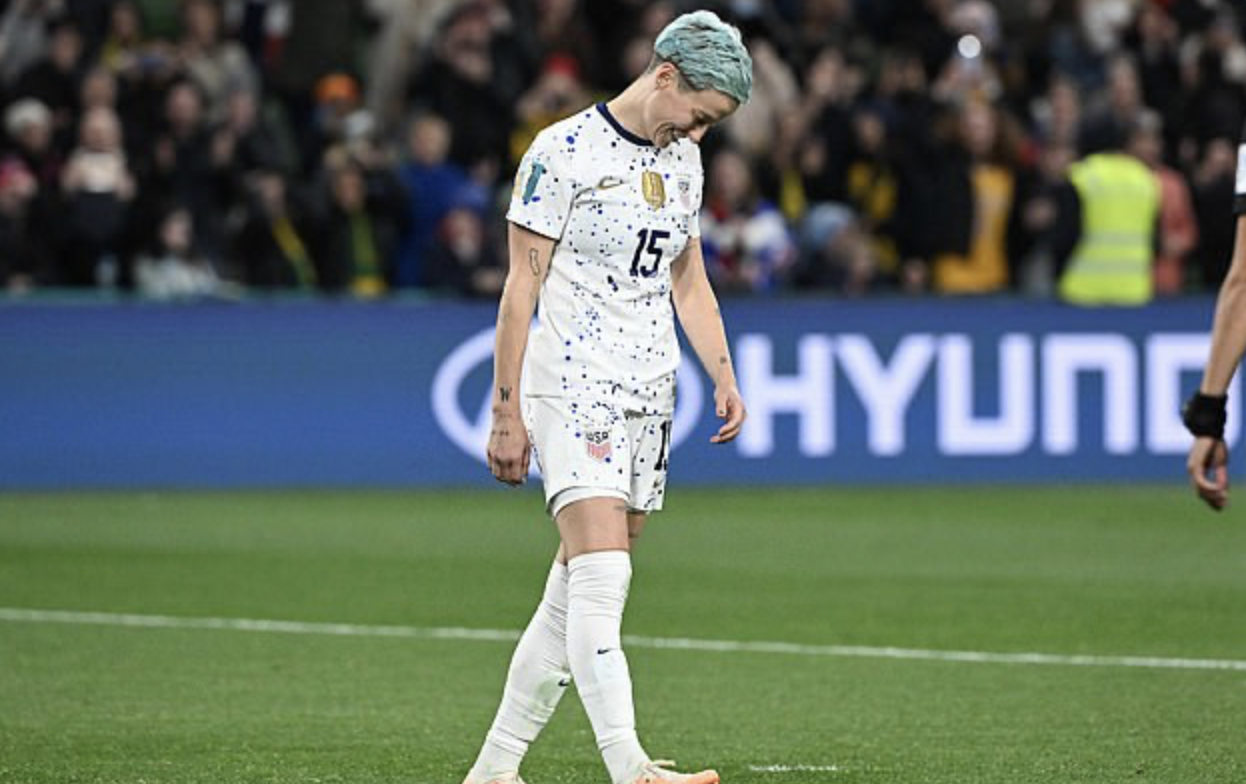 credit: getty
Megan Rapinoe is trending because she missed a penalty kick in the World Cup game against Sweden, losing the game for the U.S. She appears to laugh after she missed the shot by a wide margin and that pissed off some fans but she did end up in tears.
Simone Biles is trending because she is again competing in gymnastics after a 2-year break and she is dominating the sport once again.
Jamie Foxx is trending for an Instagram post that he deleted and apologized for. The post said this: "THEY KILLED THIS DUDE NAME JESUS…WHAT DO YOU THINK THEY'LL DO TO YOU???! #fakefriends #fakelove."


News By The Numbers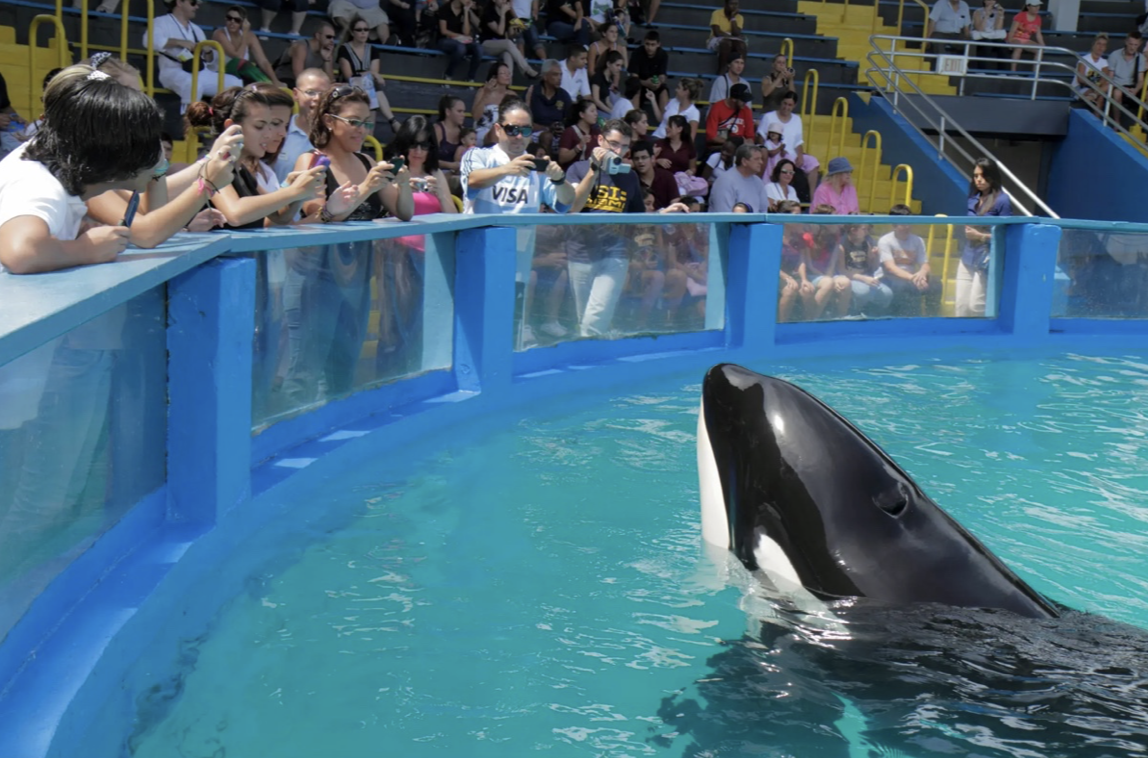 $20 million. That is how much Indianapolis Colts owner Jim Irsay is planning to spend to relocate an 8,000-pound orca whalenamed Lolita from her enclosure in Miami to her original home in the Pacific Ocean. Lolita spent 50 years performing at the Miami Seaquarium and even though she is deemed healthy enough for the move, she is not young enough to make the journey on her own.
$757.2 million. That is the cash option for the $1.55 billion Mega Millions jackpot that will be drawn on Tuesday of this week.
59%. That is how many Americans say it is important for children to go to summer camp, according to a recent Rasmussen poll.


California Goes Easy on Pedophiles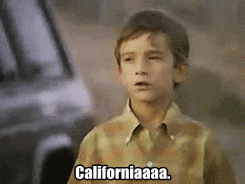 credit: giphy
California has passed SB145, a bill that would lighten the penalty for sex and sex acts with minors.
The bill leaves it up to a judge whether or not a person who has engaged in sex with a minor should be put on a sex offender registry if the adult is within 10 years of the minor's age. It allows treats all sex acts the same, removing the distinction between oral and anal sex and "penile-vaginal intercourse."
Previously, any person who engaged in sex acts, penetrative or oral, would be placed on a sex offender registry. Senator Scott Weiner argued that this punishes LGBT people unfairly although I can't follow how sexuality has much to do with it.
By this new law, a 24 year-old person could engage in acts with a 14 year-old person and a judge can call that consensual and decide not to penalize it.


SUPPORT INDEPENDENT JOURNALISM!
Click here to go to our store to grab some of our exclusive Merchandise.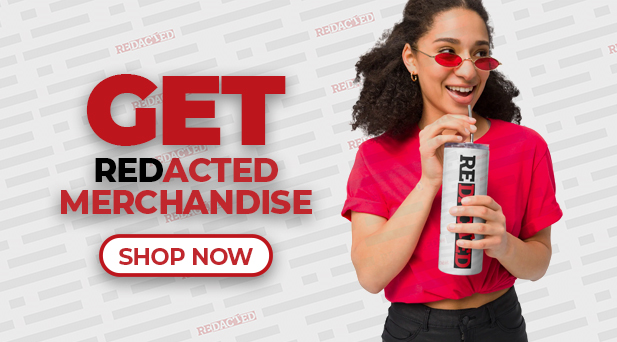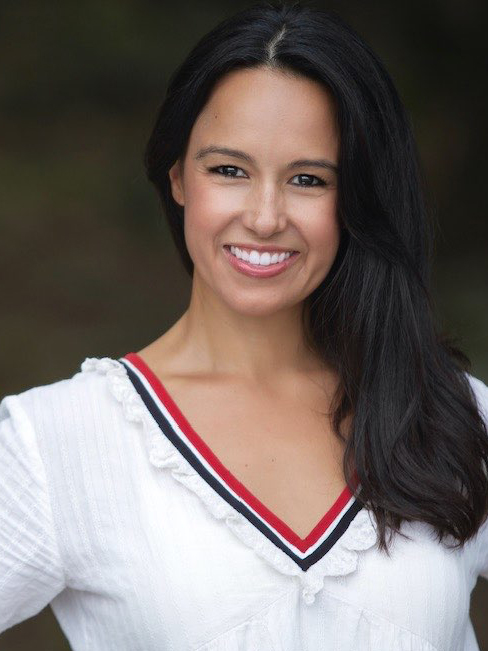 This newsletter is written and researched by Natali Morris.
Please feel free to reach Natali at

[email protected]


for any editorial feedback.