| TOGETHER WITH | |
| --- | --- |

Happy Wednesday.
Spotted lanternflies are once again plaguing New York City. The invasive butterfly-esque insect kills crops, so the city parks department (which never wants people to harm wildlife) is asking residents to harm the heck out of this wildlife.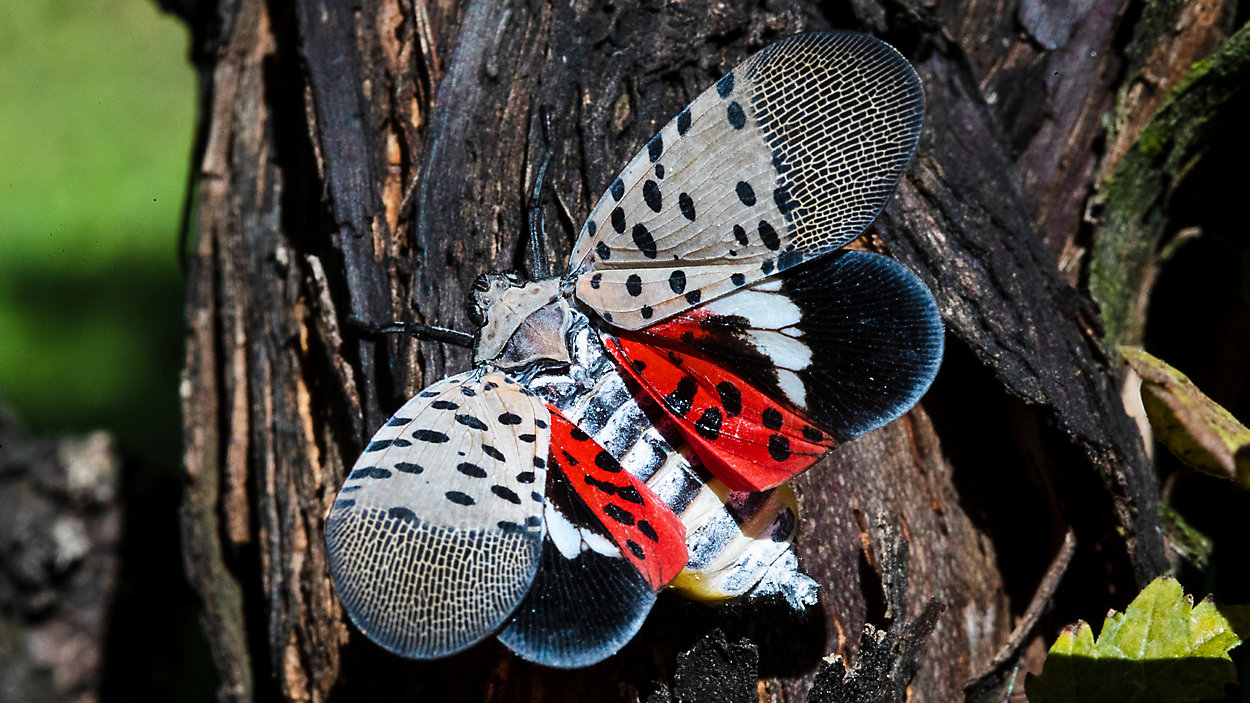 credit: ap
In Case You Missed It.
🤞🏼The truce announced Sunday between Israel and the Palestinian Islamic Jihad seems to be holding. At least 44 Palestinians were killed during the recent attacks, including many children, according to Palestinian officials.
⚖️ The three white men who murdered Ahmaud Arbery for jogging in Georgia while Black were sentenced for federal hate crimes Monday. The two who brought the gun were sentenced to life and their neighbor must serve 35 years. This is on top of the life sentences all three are currently serving.
🇮🇷 A new nuclear deal with Iran is in the "final text" stage, after talks in Vienna ended Monday. Now negotiators have to bring that text back to their capitals.
💻 President Biden signed the $280 billion CHIPS and Science Act Tuesday, incentivizing more domestic research and manufacturing of semiconductor chips.
🏛 The D.C. Circuit ruled that it is not unconstitutional for the House Ways and Means Committee to review former President Trump's tax returns.


| | | | |
| --- | --- | --- | --- |
| | Bitcoin | $23,063.74 | |
| | | | |
| --- | --- | --- | --- |
| | Ethereum | $1,695.60 | |
| | | | |
| --- | --- | --- | --- |
| | Magic | $0.5106 | |
| | | | |
| --- | --- | --- | --- |
| | Dow | 32,774.41 | |
| | | | |
| --- | --- | --- | --- |
| | S&P | 4,122.47 | |
| | | | |
| --- | --- | --- | --- |
| | Nasdaq | 12,493.93 | |
*Stock data as of market close, cryptocurrency data as of 5:00 am ET.


The Lead: Hope in Kenya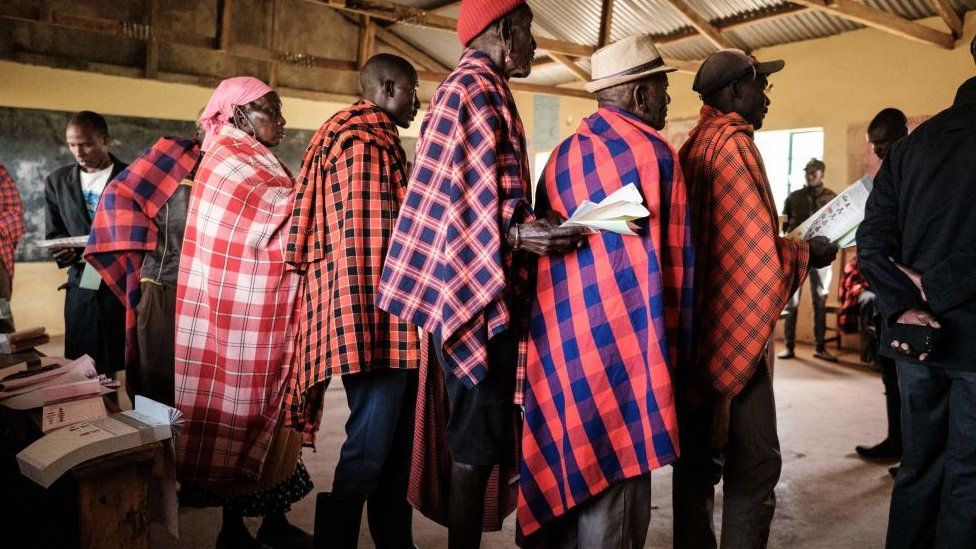 credit: afp
Kenyans headed to the polls Tuesday to elect a new president after a decade of President Uhuru Kenyatta's leadership. 22.1 million people in the country registered to take part.
Election Logistics
According to Bloomberg, "​​The presidential candidates need to secure more than half of the valid votes cast and at least a quarter of the ballots cast in half of Kenya's 47 counties to succeed President Uhuru Kenyatta. If no candidate meets that threshold, a fresh election shall be held within 30 days in which the winner will be up against the runner-up."
This is expected to be a close election, and could feature the first run-off in the country's history. The top two candidates have each focused on rampant inequality and domestic issues.
Raila Odinga
Odinga is the opposition leader who is not new to the presidential battle: he has run four times before. But this time, outgoing President Kenyatta/Odinga's former rival is supporting him, so that could be good news. Odinga is offering cash for Kenya's poorest citizens and accessible health care.
William Ruto
Ruto was Kenyatta's deputy but that marriage went bad. He has highlighted his roots as a "hustler" that rose up from his chicken seller days. According to VOA News, Ruto "seeks greater agricultural productivity and financial inclusion."
All parties are hoping this election brings less turmoil than previous elections, including the last election in 2017, when a court overturned the results and ordered a new election for the first time in Kenya's history. Official results will be announced within a week.


The Cost of Going Green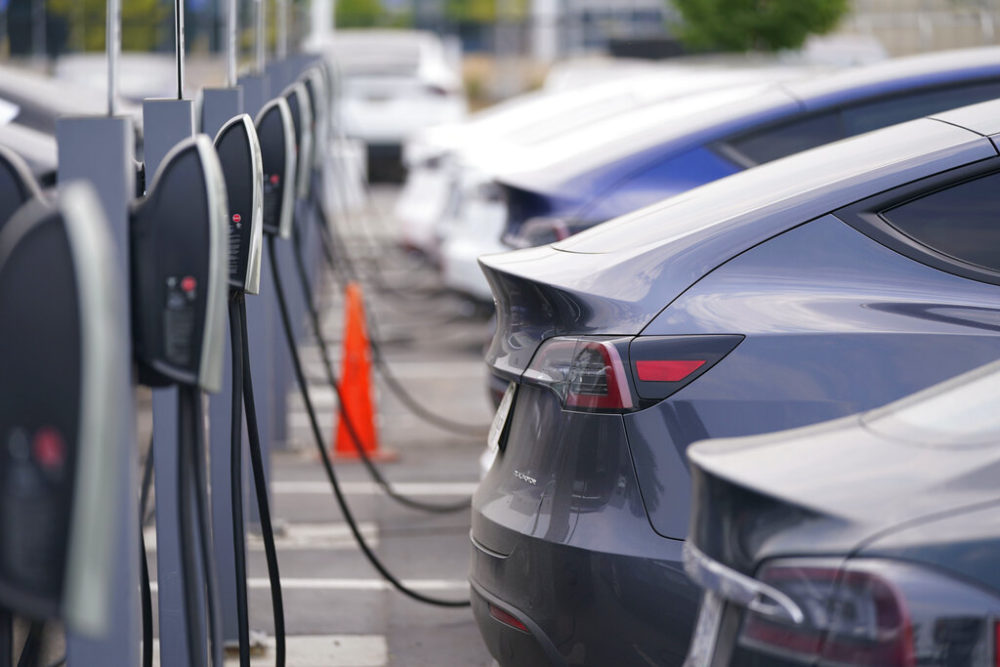 credit: ap
Transportation is responsible for 27% of the United States' greenhouse gas emissions, so those who want to do something about it are going electric. If they can.
The Inflation Reduction Act will keep the tax credit for electric cars going if it makes it through the House, but that doesn't do much to help with the sticker shock. People who can't afford the average $66,000 average sticker price (up 14% because of supply chain costs), who don't have driveways or garages to install their own chargers, are stuck guzzling gas.
This is the macro version of the Whole Foods shopper. Going green is costly around the world, and with demand outweighing supply for electric cars, automakers have no reason to offer deals.
Infrastructure might be one place to start to even out the playing field (along with the tax credits), and the Biden administration is working to make that happen. People who rely on public chargers have to plot and strategize to get the equivalent of a nightly charge into their cars. More charging stations around the country could go a long way toward making these cars more accessible.
Or maybe someone needs to invent another alternative fuel that draws the richies away from EVs and makes demand/the price go down. We would all be winners then.


Beach Ready with MANSCAPED™
We've got the best August beach readiness package you've ever heard of. Meet Manscaped. This awesome company will change your personal grooming life. Seriously.
Manscaped just rolled out their new Performance Package 4.0 which is the best below-the-waist grooming package you'll ever need. Inside you'll find their new Lawn Mower, love the name, which is a SkinSafe trimmer to reduce nicks to your two best friends.
When you order the Performance Package you'll get a free travel bag and a pair of their super comfortable anti-chafing boxer briefs.
Get 20% and free shipping by using our coupon code REDACTED when you visit Manscaped.com. Your family jewels will thank you.


Meet The New Mayor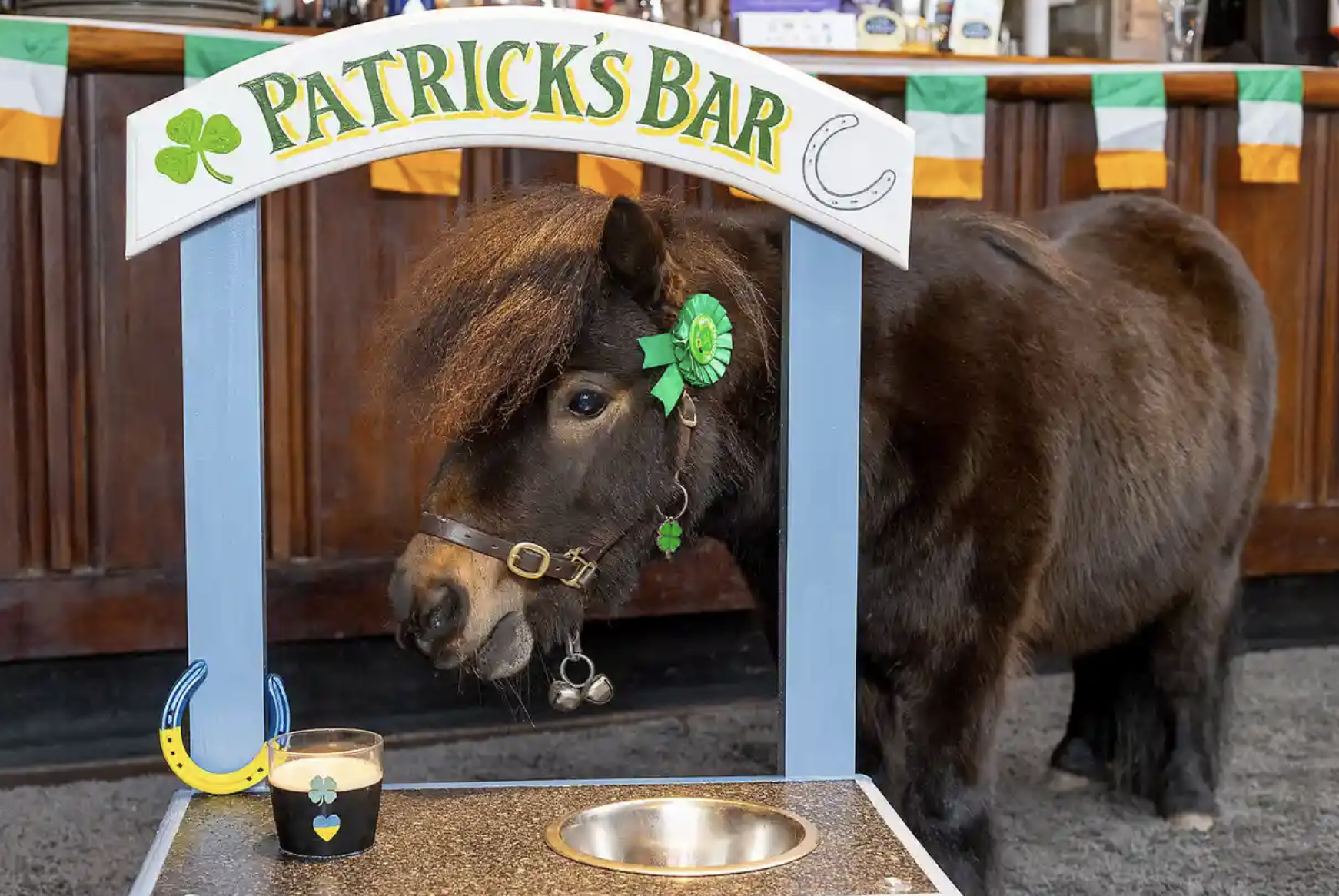 credit: apex
Meet Patrick, the Shetland pony who is also the mayor.
Residents of Cockington, a village in Devon County in England, recently decided to give Patrick the therapy pony the unofficial title of mayor. There have been other animal mayors in the world before, but Patrick is the U.K.'s first pony mayor.
Because life/the world is scary and PONIES.
While Patrick can't make any actual decisions, because, you know, he's a pony, he has helped raise money for two defibrillators in the village and funds for the people of Ukraine.
But it's not all fun and charity. Patrick was a regular at local bar The Drum Inn before his recent promotion, where he enjoyed the occasional Guinness. While there were reports that Patrick had been banned because the bar didn't get proper permission for Patrick's fence in the backyard garden, it seems like the council is only considering enforcement against the bar for building said fence.
Every mayor needs a little scandal, right?


News By The Numbers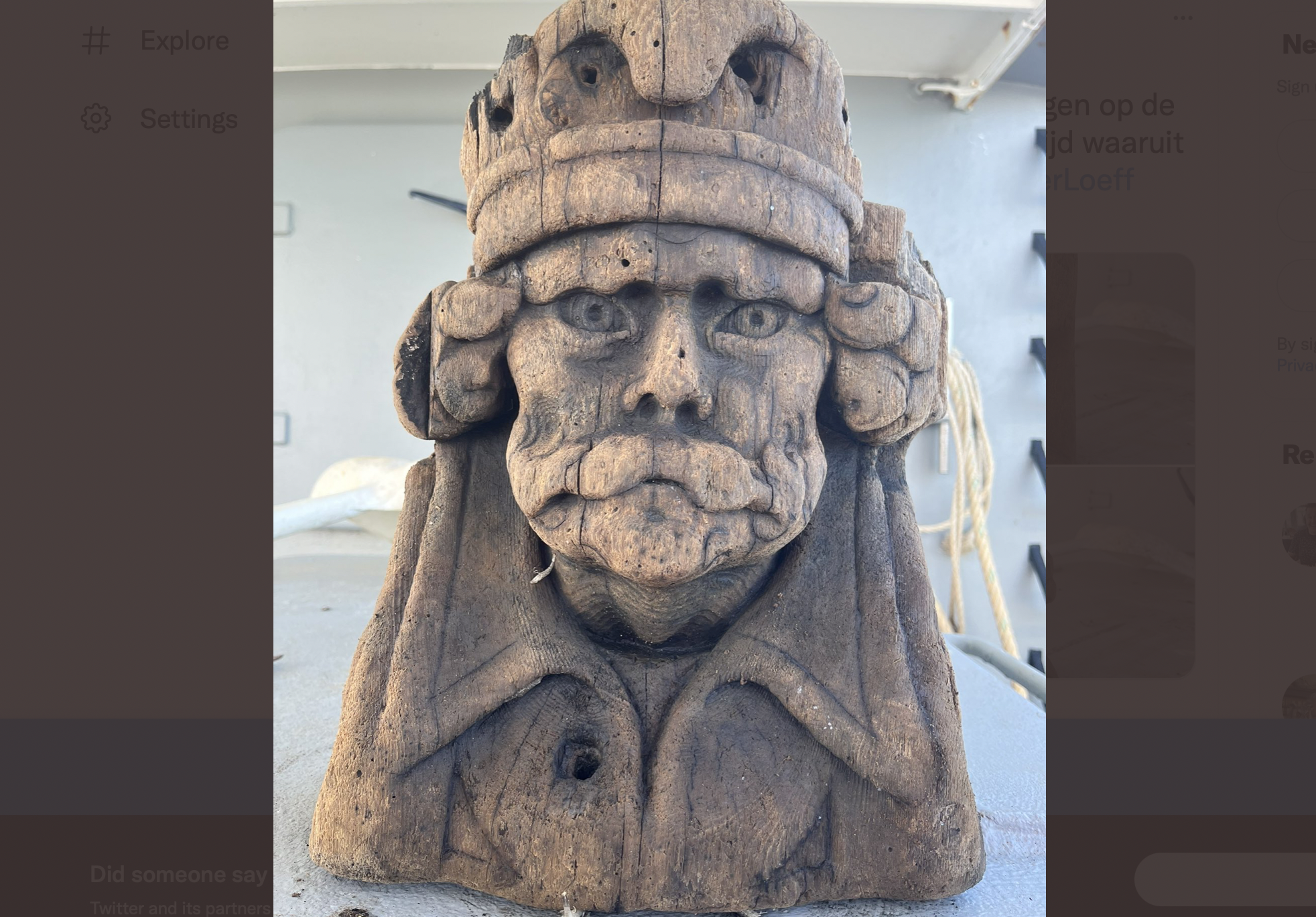 credit: twitter
17. That is what century a surprise catch in The Netherlands might have come from. A group of fishermen on the Wadden Sea reeled in a carved statue that could possibly have been lost sometime during the Eighty Years' War. The fishermen named the statue Barry.
$270,000. That is how much some pet owners in Hong Kong are paying to hire private jets for their pets (they get to come along). Hong Kong's strict zero-Covid policies (and other tensions) are inciting an increased exodus from the city, and commercial flights have pet restrictions plus rising cargo rates and cancellations.
1.59 milliseconds. That is how much faster Earth completed its rotation on June 29, 2022, setting a record for the shortest day since they started documenting this stuff.
91,000+. That is how many Twitter followers the director of France's Alternative Energies and Atomic Energy Commission Étienne Klein had when he tweeted a picture he claimed came from the James Webb Space Telescope. A few days later, he admitted it was actually a slice of chorizo.


Cat Food For Humans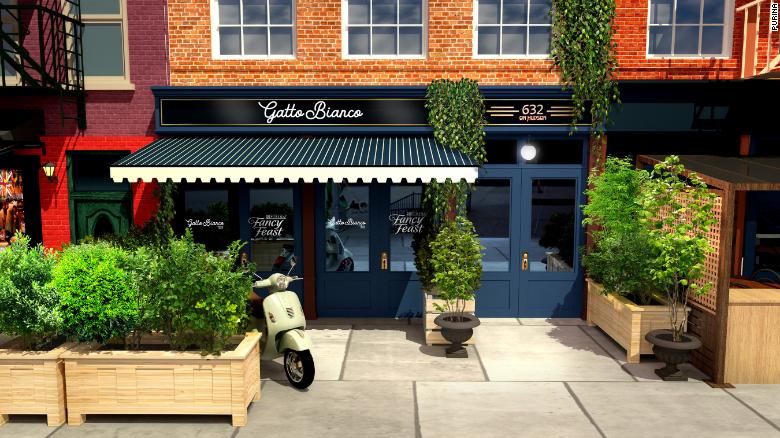 credit: cnn
Fancy Feast is taking advertising to a whole new level.
The popular wet cat food brand will soon launch Gatto Bianco, a pop-up Italian eatery in New York City. For people. With food inspired by cat food. Just what you always wanted.
"Food has the power to connect us to others in meaningful ways and take us to places we have never been," said in-house chef Amanda Hassner. "The same is true for our cats. The dishes at Gatto Bianco are prepared in ways that help cat owners understand how their cats experience food—from flavor, to texture, to form—in a way that only Fancy Feast can."
The pop-up is only open August 11 and 12, with a limit of 16 people (no cats). Those who don't make it can download the recipes (if they want).
This is a big marketing scheme to advertise the company's new "Medleys" line of cat food. Sure, only 16 people get the…um…privilege(?) of eating at the restaurant, but we're talking about it, aren't we?


What's Trending?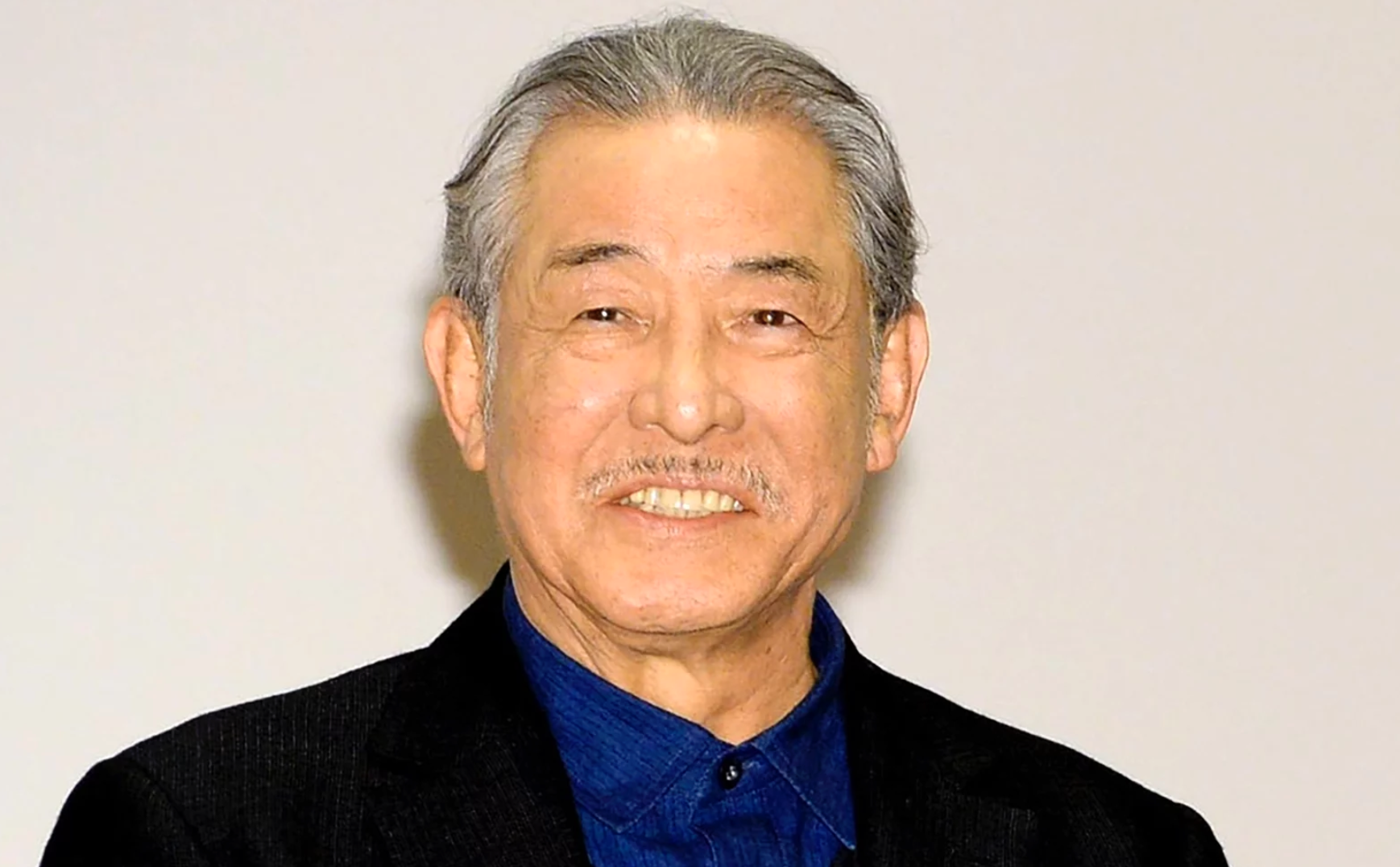 credit: ap
Issey Miyake is trending. The famous Japanese fashion designer died of liver cancer August 5, Miyake Design Office said Tuesday.
The DOJ is trending because everyone is still gathering the pieces of their brains that blew when the FBI searched former President Trump's Florida home Monday.
Serena Williams is trending because the U.S. tennis star announced she is "evolving away" from tennis. She does not like the word retirement, but it seems like that word would also apply here.


Share The Love
Become a friend of Morning Invest by sharing this newsletter with someone you love.
When you do, we don't just give you a pat on the back and say, "Well done old sport." We give you actual rewards that'll make everyone jealous.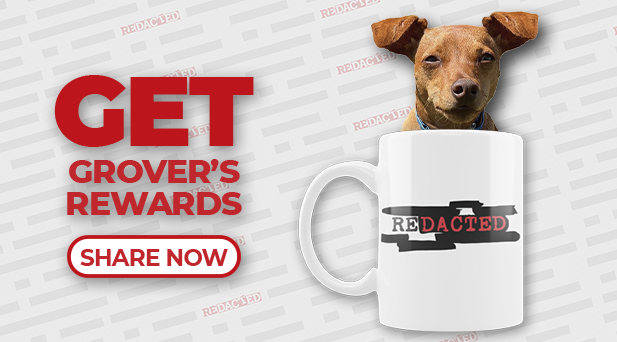 Or copy & paste your referral link to others: