| TOGETHER WITH | |
| --- | --- |

Happy Friday.
It's Super Bowl weekend and Clayton is hoping his Philadelphia Eagles take home the Vince Lombardi Trophy! This 9-year old sports broadcaster extraordinaire predicts that they will! He is also my cousin so give him a subscribe, will ya?
credit: giphy
In Case You Missed It.
⛪️ The Church of England will now give blessings to same-sex couples but will not allow same-sex marriages.
🇬🇧 The UK now says that it will not send fighter jets to Ukraine after the Prime Minister said that "nothing was off the table."
🇸🇾 The Presbyterian Church has called on the Biden administration to lift sanctions on Syria to allow aid to the earthquake victims. The death toll is now over 20,000.
🇲🇩 The Prime Minister of Moldova has resigned citing a lack of public support as the economy collapses in the country.
😷 Japan will ease Covid guidelines for mask wearing in March.
💨 Amsterdam is cracking down on cannabis use and instating new bar curfews.
📺 You can catch last night's full Redacted live show right here.


| | | | |
| --- | --- | --- | --- |
| | Gold | $1,863.49 | |
| | | | |
| --- | --- | --- | --- |
| | Silver | $22.11 | |
| | | | |
| --- | --- | --- | --- |
| | Bitcoin | $21,794.07 | |
| | | | |
| --- | --- | --- | --- |
| | Dow | 33,699.88 | |
| | | | |
| --- | --- | --- | --- |
| | S&P | 4,081.50 | |
| | | | |
| --- | --- | --- | --- |
| | Nasdaq | 11,789.58 | |
*Stock data as of market close, cryptocurrency data as of 5:00pm AM.


The Lead: Ukraine Reportedly Using Chemical Weapons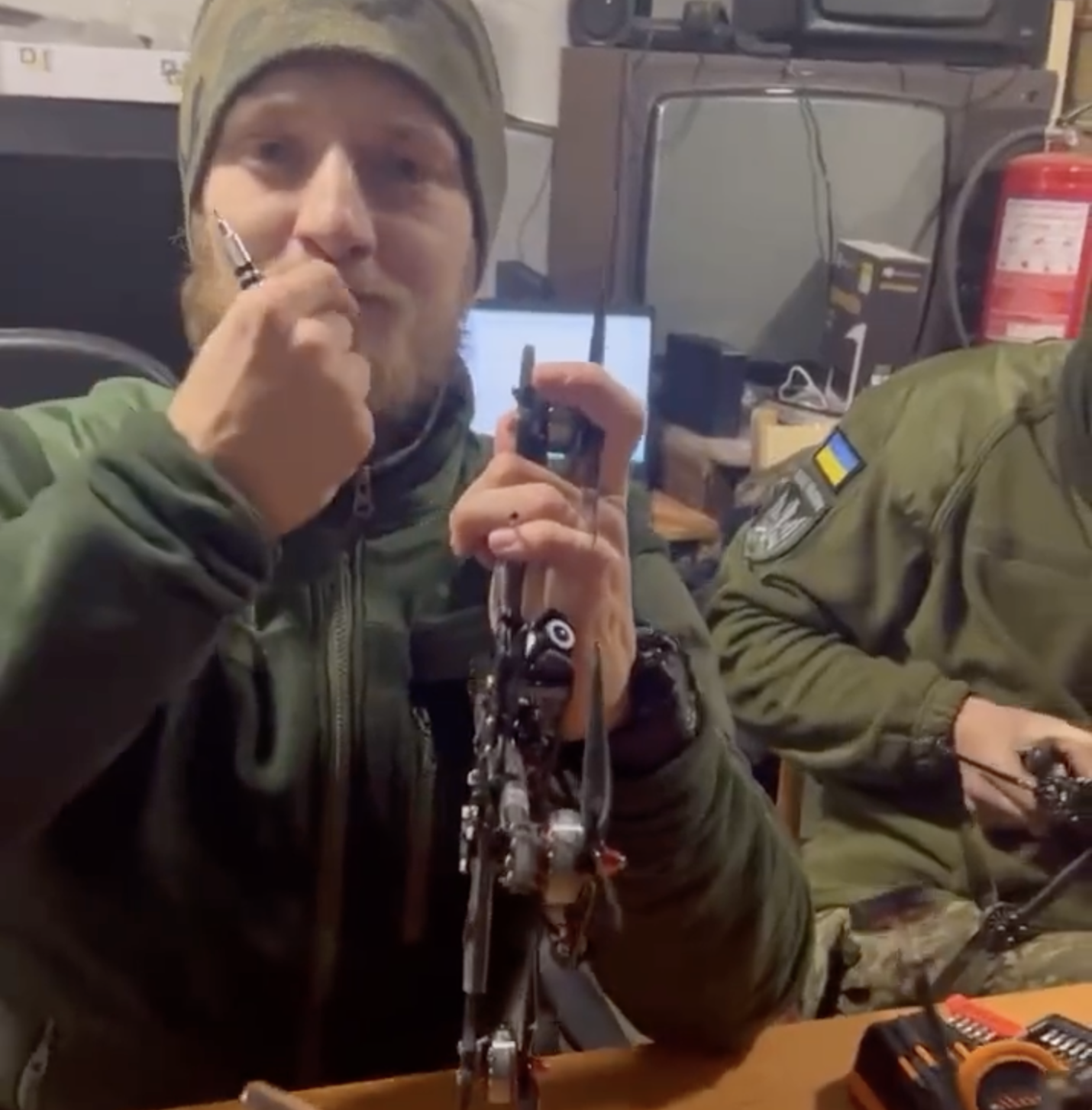 Ukrainian soldiers building chemical weapon dropping drones credit: twitter
There are reports that Ukraine has been using chemical weapons on Russian soldiers, which would be a clear violation of international law, and a war crime. Russia said that it was investigating these attacks, which have been shared on social media. The attacks are allegedly being carried out by drones.
Those drones are operated remotely using SpaceX's Starlink connection but that connection is about to be toggled down. The company said that it never meant for their services to be used for offensive moves and will bring an end to the free connectivity but gave no details about how and when.
Meanwhile, President Zelensky continues to meet with European leaders to push for more weapons. The Times of London reports that Ukraine plans to use long-range missiles from the UK to strike Crimea, which would be a major escalation in the conflict.


Canada Opening Its Borders?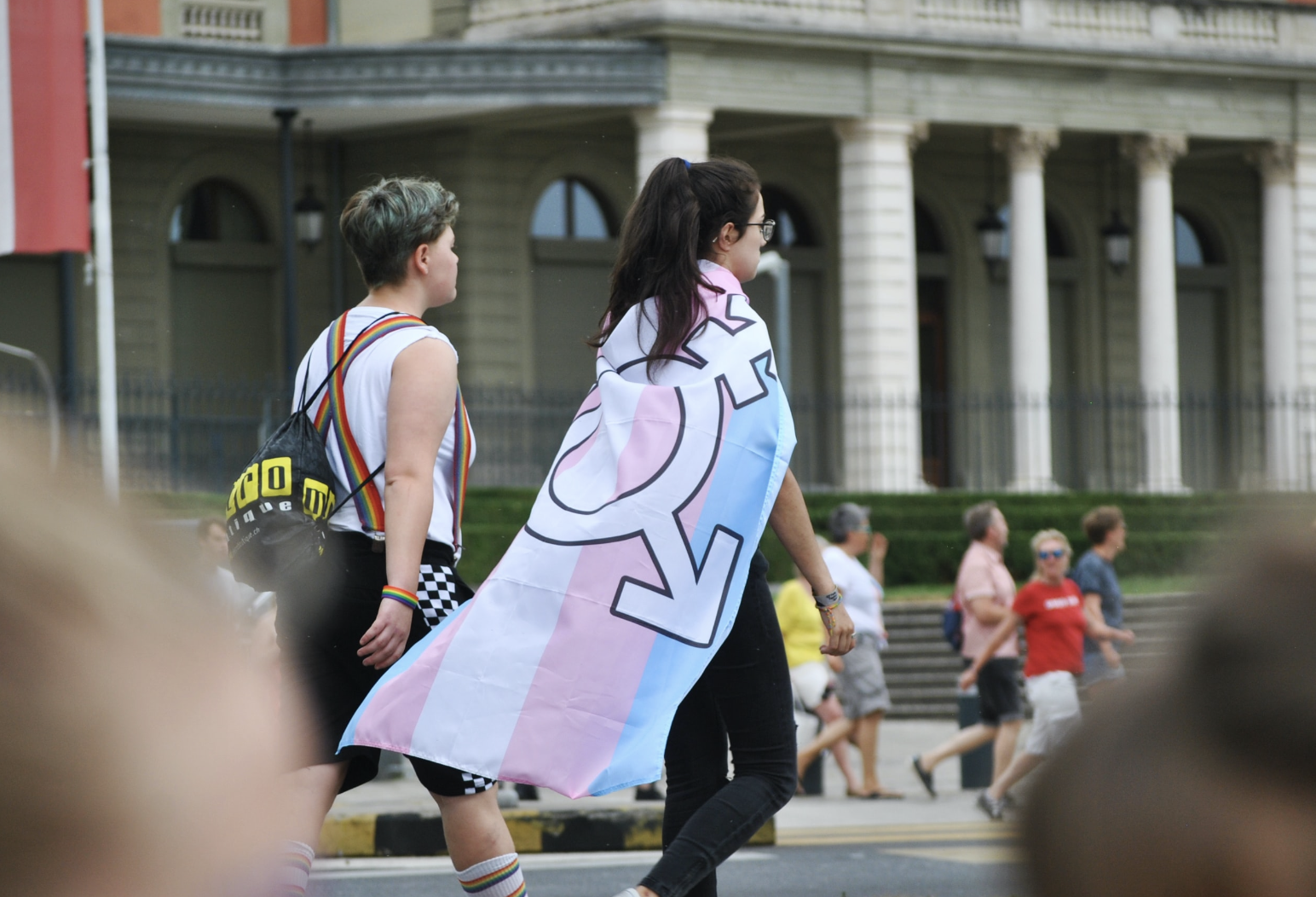 credit: unsplash
A Canadian politician has proposed offering asylum to transgender and nonbinary people who feel persecuted in other Western countries.
Mike Morrice from the Green Party Caucus introduced legislation says that the world "is becoming increasingly hostile to transgender and nonbinary individuals" and that they are being "restricted and removed in many places." Canada, he says, does not do that and he wants to offer political asylum to protect these individuals.
Canada is notoriously one of the hardest countries to migrate to. Many people seeking political asylum from violent and dangerous places are denied. Is ideology a reason to let people skip the line? Or is this perhaps "concept creep," expanding the definition of persecution to people who are denied access to single-sex spaces based on gender identity?


The Money App that Works for You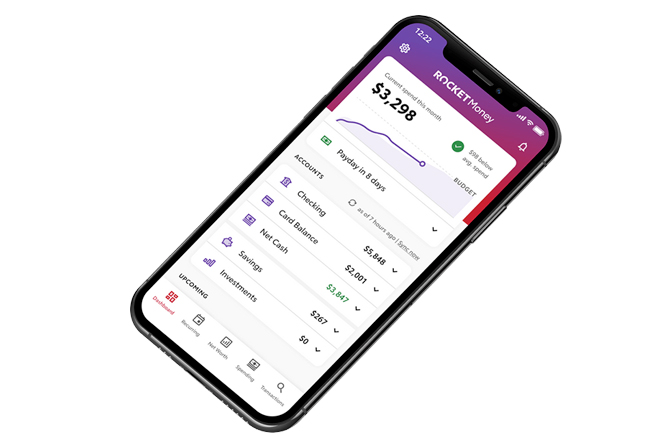 Stay on Top of your Spending
Are you WASTING MONEY on subscriptions? 80% of people have subscriptions they forget about. Maybe for you, it's an unused Amazon Prime account or a Hulu account that never gets streamed.
You have to check out this amazing FREE app that will help you track all of your expenses – and because of it, users will no longer waste money on subscriptions. You might have heard of it: it's called Rocket Money, formerly known as Truebill.
Do you know how much your subscriptions REALLY cost? Most Americans think they spend around $80 a month on subscriptions when the actual total is closer to $200+. That's right – you could be wasting hundreds of dollars each month on subscriptions you don't even know about.
Get rid of useless subscriptions with Rocket Money now. Go to RocketMoney.com/REDACTED. Seriously, it could save you HUNDREDS per year.


Masking Makes Little To No Difference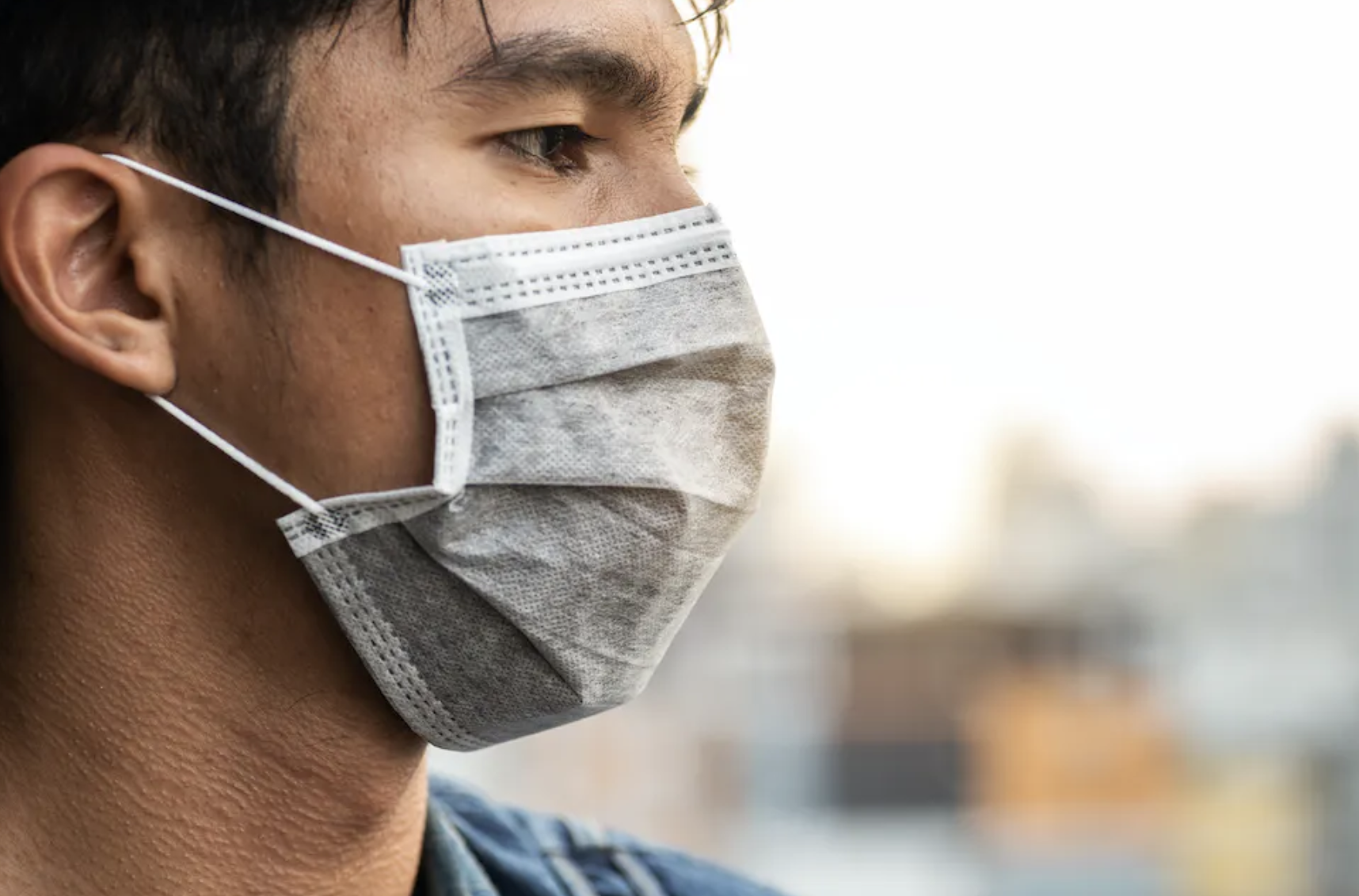 credit: getty
A new study analyzed clinical trials of mask-wearing to prevent viral illness. It found that "wearing masks in the community probably makes little or no difference to the outcome of influenza‐like illness… compared to not wearing masks."
The study analyzed randomized controlled trials investigating physical interventions such as mask-wearing, isolation and physical distancing. They found a "high risk of bias in the trials" and "variation in outcome measurement." In fact, they did not find any conclusive evidence that masks reduce respiratory viral infection.
So why have governments pushed them so hard? Good question with no good answer.


What's Trending?
credit: shutterstock
The Philadelphia Eagles are trending higher than the Kansas City Chiefs in search.
Patrick Mahomes is trending because he was named the Most Valuable Player for the NFL at an awards ceremony on Thursday.
Burt Bacharach is trending because the composer died at the age of 94.




Lockdowns Set Our Kids Back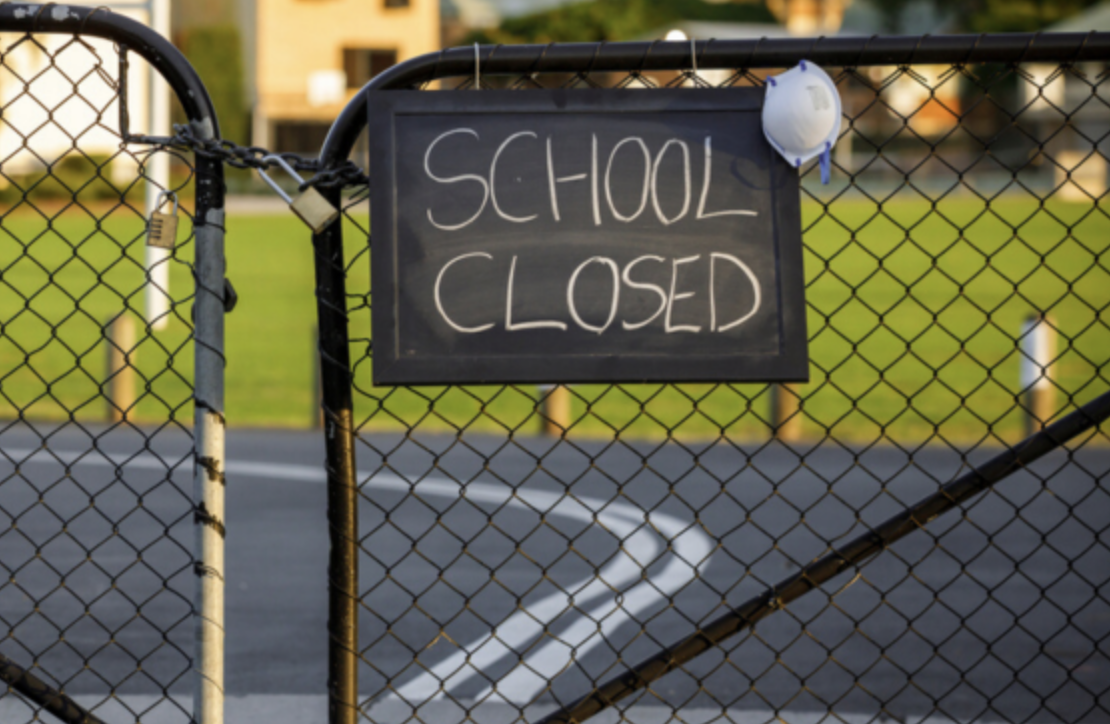 credit: shutterstock
New research shows that children lost an average of one-third of a year of learning during the pandemic.
Researchers analyzed 42 studies across 15 countries and found a "substantial overall learning deficit" which was higher for "children from low socio-economic backgrounds."
This is clearly due to school closures and inconsistent access to online learning. The researchers warn that these learning gaps are "likely to affect children's life chances through their education and labour market prospects."


SUPPORT INDEPENDENT JOURNALISM!
Click here to go to our store to grab some of our exclusive Merchandise.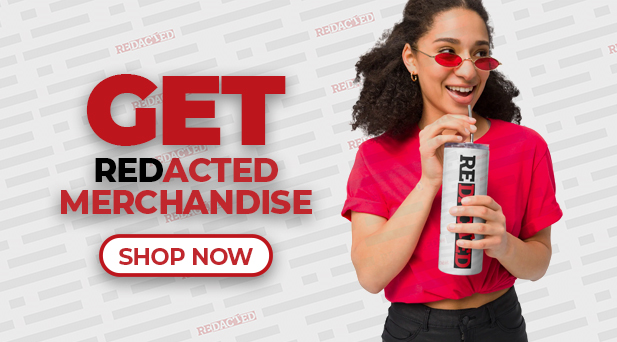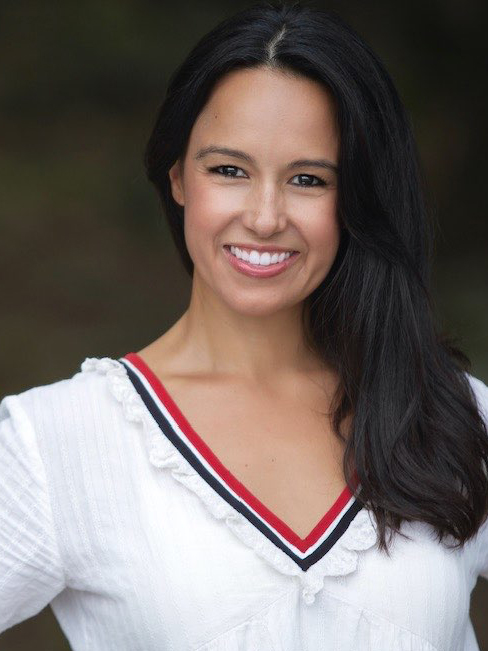 This newsletter is written and researched by Natali Morris.
Please feel free to reach Natali at

[email protected]


for any editorial feedback.