| TOGETHER WITH | |
| --- | --- |

Happy Friday.
New Zealand says you cannot name your baby King, Saint, Royal or Messiah. These are among the most rejected baby names of 2022. They also advise against swear words and words with numerical titles and symbols.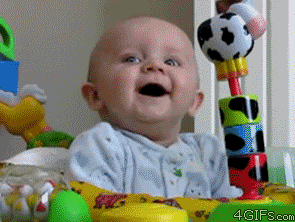 | | | | |
| --- | --- | --- | --- |
| | Gold | $1,902.74 | |
| | | | |
| --- | --- | --- | --- |
| | Silver | $23.75 | |
| | | | |
| --- | --- | --- | --- |
| | Bitcoin | $18,945.48 | |
| | | | |
| --- | --- | --- | --- |
| | Dow | 34,189.97 | |
| | | | |
| --- | --- | --- | --- |
| | S&P | 3,983.17 | |
| | | | |
| --- | --- | --- | --- |
| | Nasdaq | 11,468.00 | |
*Stock data as of market close, cryptocurrency data as of 5:00pm AM.


In Case You Missed It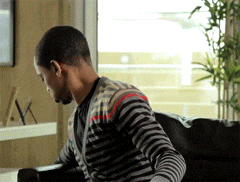 credit: giphy
🇬🇧 The U.K. says that a ransomware gang from Russia hacked delivery of The Royal Mail, causing delays in sending letters and parcels abroad.
🇷🇺 Russia put sanctions on the U.K. on Thursday because it says that London has "deliberately abandoned constructive dialogue."
📉 U.S. inflation slowed to 6.5% in December, down from a peak of 9.1% in June of 2022.
📈 The U.K. economy grew 0.1% in November.
⏰ Chicago Public Schools will now call the Department of Children and Family Services if parents are late to pick up their children.
🌱 One group at the University of Southern California said that they will no longer use the term "field work" because it has connotations of slavery. The university did not review this change because the School of Social Work is not an academic group.
🇸🇪 A Swedish mining company says that it discovered Europe's largest deposit of rare Earth minerals.


The Lead: About Those Top Secret Documents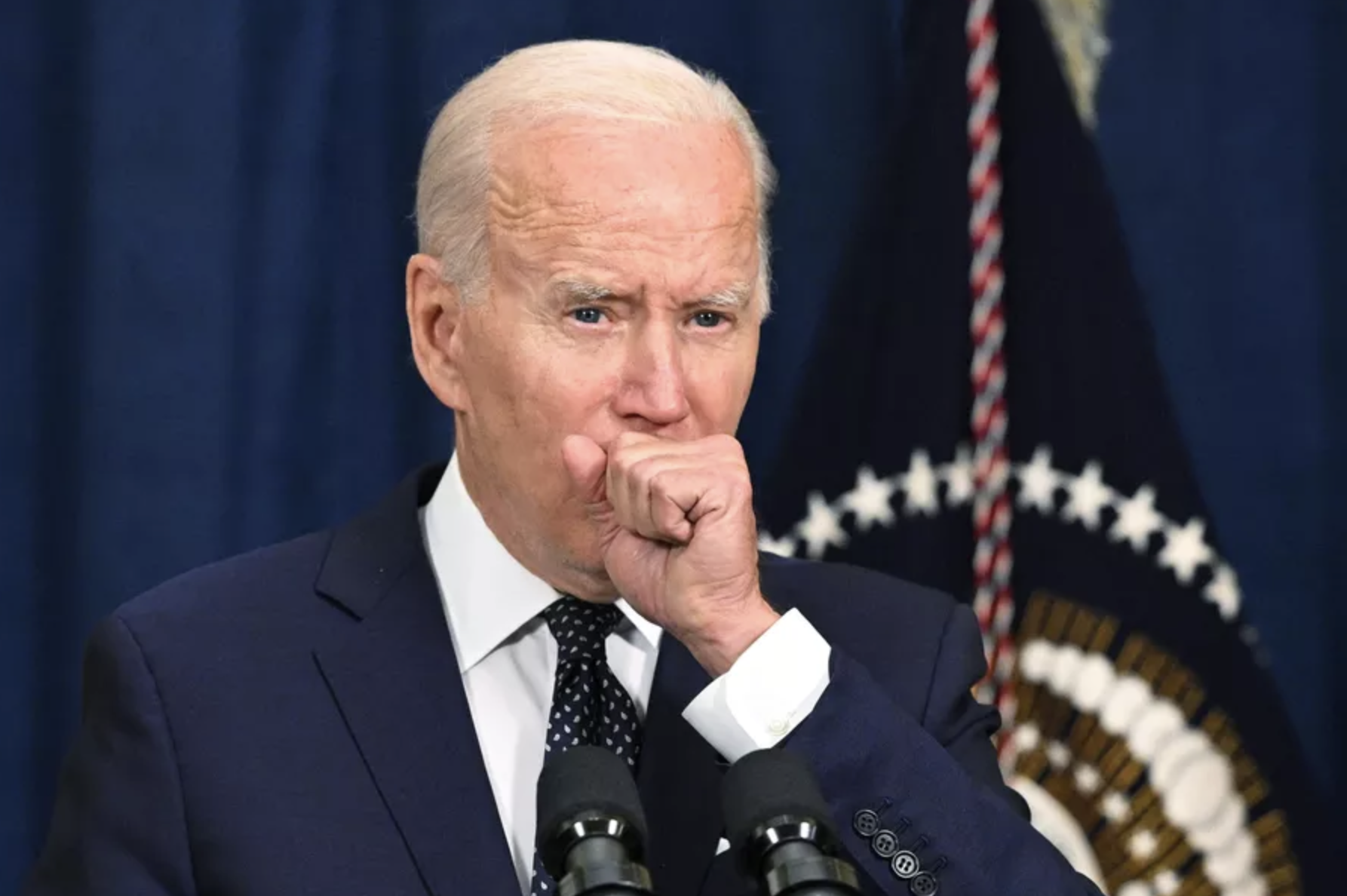 credit: globo
There will be a special counsel investigation into classified documents found in possession of President Joe Biden from his time as Vice President. U.S. Attorney General Merrick Garland appointed Robert Hur to lead the investigation. Hur is a former U.S. attorney appointed by former President Trump.
So now we have two parallel investigations running of two Presidents regarding classified documents found where they should not be. The investigation into those found at a raid on President Trump's home is ongoing.
The timeline of the Biden discovery documents has many holes. According to the White House, documents were first discovered at one of his offices in November. The public was not informed of this even though it was days before the midterm election. More documents were found in the President's garage by FBI agents in December, according to the Associated Press, and then the President's own lawyers conducted another search on Wednesday.
Why did the President's lawyers only conduct that search this week? Because the news broke? What happened between November, December and now? Documents found and then, Christmas break?
Another question: Could the two special counsels influence one another? Meaning, if Trump is punished for something, would it mean that Biden would have to be punished too? If Biden is given leniency for something, would this also apply to Trump?
Special counsels take a long time so it could be some time before we know.


Finding The Truth in Ukraine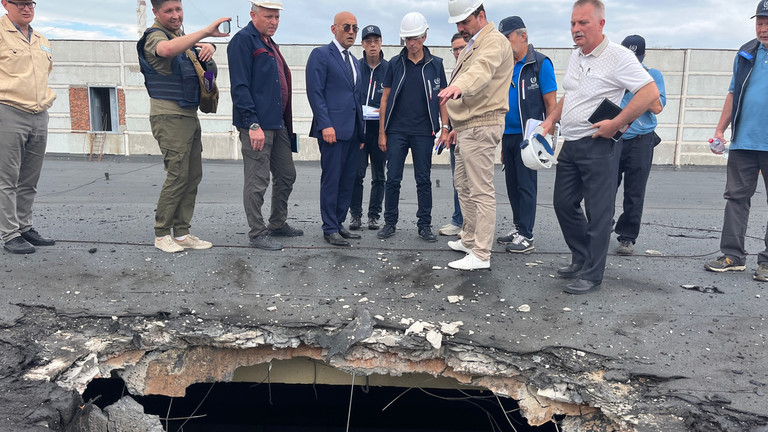 inspectors in Ukraine credit: reuters
The United Nations will set up inspectors at Ukraine's nuclear plants that are still in the country's control. The International Atomic Energy Agency (IAEA) says that it will place three or four agents at each power plant as a deterrent for future airstrikes.
Thousands in Ukraine have been without power off and on for months as Russia has been strategically taking out critical infrastructure. Will this stop because IAEA agents are physically present?
The head of the IAEA Rafael Grossi visited the Zaporizhzhia power plant in September on reports that it was being targeted. Russia and Ukraine pointed fingers at one another and Grossi left without verifying who was to blame. Given the image here of Grossi looking at evidence, you'd think he could draw some conclusion but he demurred. Is placing agents at target sites the next best thing or simply putting new lives in danger?


The Number One Tool Against Inflation and Taxes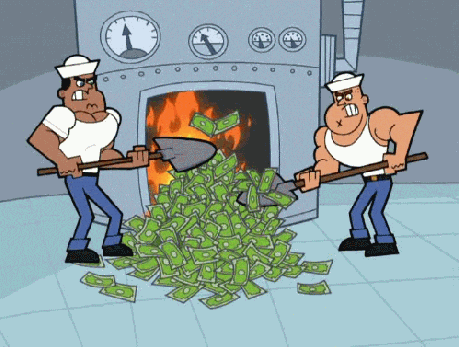 World leaders are destroying our savings through skyrocketing inflation, a declining U.S. dollar, and stock market that's lost massive value. The number one to protect yourself is by having a Self-Direct IRA. Yes, a self-directed IRA.
This is an account that YOU control, not Fidelity, Charles Schwab, Vanguard or anyone else, with all of their hidden fees and exposure to the stock market. All profits, earnings and appreciation inside of your Self-Directed IRA are tax-deferred if held in a Traditional SDIRA and have the potential to be tax-free if held in a Roth Self-Directed IRA.
The team at Morris Invest can get your self-directed account set up in about 10 minutes. Just click here and then click on the "book a call" button. And then, the full-service team at Morris Invest can help you use that account to lower your tax burden by investing in new construction real estate right inside of your new SDIRA account. It's that simple.
By owning cash-flowing real estate inside of an SDIRA, you get:
Tax-free growth
Appreciation of the property as a hedge against inflation
Lower tax burden
Wealth preservation
The ability to use bank leverage to buy the real estate inside the account.
Peace of mind
Business owners can set up a Self-Directed SEP or SoloK and contribute up to 60k of their earned income every year- which makes your taxable income less (you can pay off a property faster this way or add a property every year with bank leverage!) You could buy a property every year with the contribution alone!
Visit their website today and see what Morris Invest can do for you. They've got a great video on the front page too!


Pentagon's UFO Report Released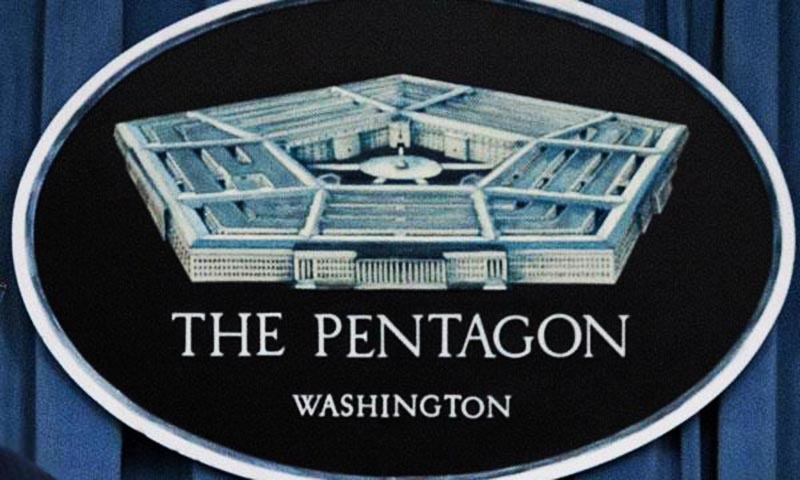 credit: afp
The Pentagon released its 2022 UFO report on Thursday. It is called the 2022 Annual Report on Unidentified Aerial Phenomena but we're going to call them UFOs because it's funner.
The report tracks over 500 UFO sightings but concludes that some of them were drones, balloons or "airborne clutter" such as birds or flying plastic bags. Birds are not sky clutter but we'll let that slide for now.
That left 171 UFOs that were "uncharacterized and unattributed." Some of them "demonstrated unusual flight characteristics or performance capabilities, and require further analysis."
There is no jokey X-Files language in this report. The government appears to be taking it seriously and so we are too!


News By The Numbers
credit: guardian
1,040. That is how many private planes flew into the Davos Economic Forum in 2022. The 2023 conference starts next week and we can't wait for global unelected leaders to plan out how the rest of us can reduce carbon emissions after arriving on their private planes.
40%. That is the pay cut that Apple chief Tim Cook will take after a shareholder vote. He requested this pay cut but it will mostly be done by way of cutting his awarded shares in the company.
$800. That is how much one person spent at a bookstore to stage their home, only to return the books. The bookstore owner went viral with a Tweet about how that kind of thing hurts small businesses.


What's Trending?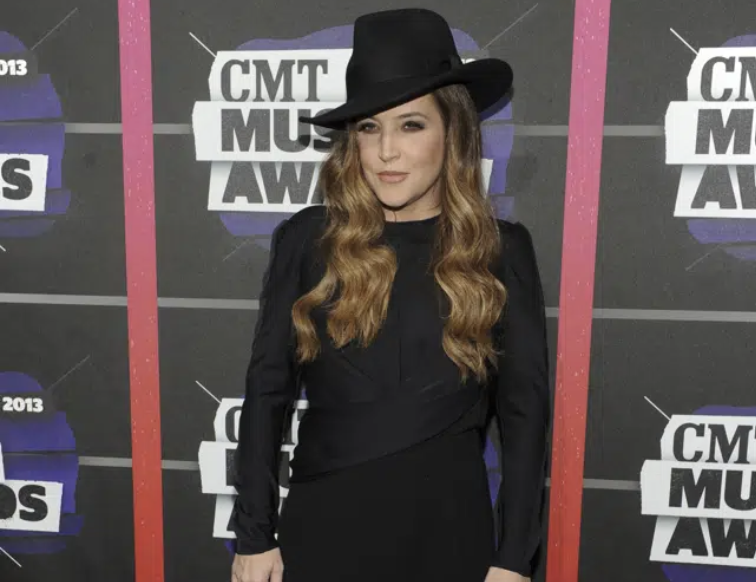 credit: ap
Lisa Marie Presley is trending because she died on Thursday after being hospitalized for cardiac arrest. She was 54 years old.
"Eggs" is trending because of this explanation by a farmer of why there is an egg shortage in the UK. It is not because of avian flu, he says, but rather because supermarkets are not paying farmers enough to produce the eggs. Eggs are the new gas in the commodities market. It's no yoke.
Paul Ryan is trending for this smack talk about Donald Trump on CNN, calling him a "proven loser."


Drag Syndrome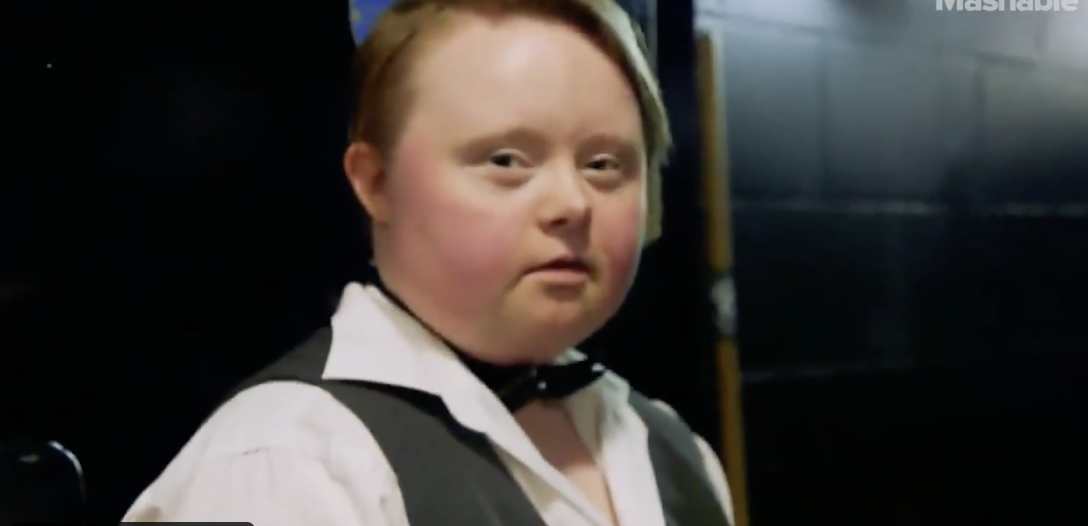 credit: reuters
Drag Syndrome is a group of drag performers that have Down syndrome, two things you may not have ever thought to put together. But someone thought to put them together and the group is touring Europe and scheduled to perform at RuPaul's DragCon UK 2023. They're slogan in a new film is: "Born to dance with an extra chromosome."
Is this empowering or exploitative? Read the comments on this Mashable post about the group to see how others feel about it.
For me, it rings of circus acts from the 1920s whereby people with disabilities were made to perform for crowds. How can we possibly know that this is a true self expression for people with disabilities? Down syndrome particularly is associated with cognitive impairment, according to the Mayo Clinic. So do these performers understand the suggestive nature of the dances they are doing or are they being taught this by someone? Is this how we treat people with disabilities in a dignified way?
This group has been drawing criticism for some time. In 2019, a Michigan venue canceled a scheduled performance, citing concerns about "exploitation."


SUPPORT INDEPENDENT JOURNALISM!
Click here to go to our store to grab some of our exclusive Merchandise.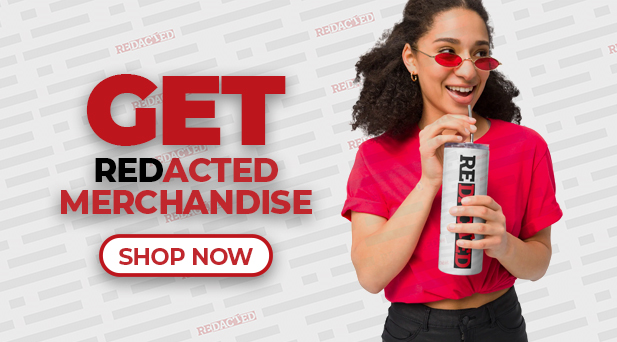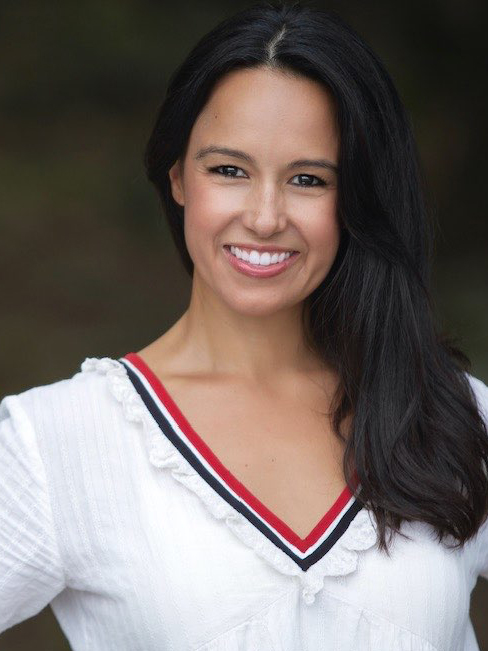 This newsletter is written and researched by Natali Morris.
Please feel free to reach Natali at

[email protected]


for any editorial feedback.