| TOGETHER WITH | |
| --- | --- |

Happy Monday.
Pink auroras broke through the atmosphere this weekend in Norway after a solar storm burst through the Earth's atmosphere.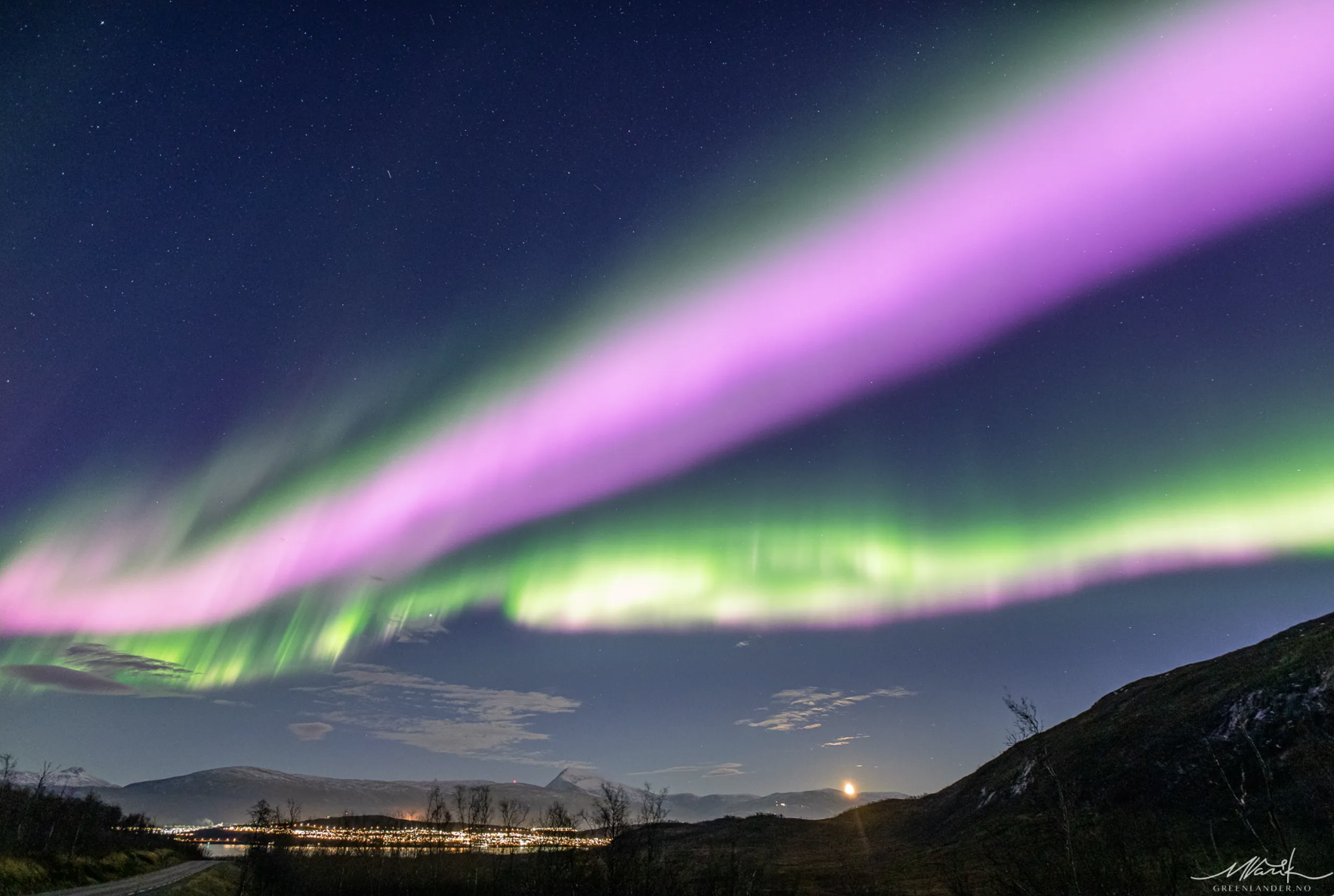 credit: marcus varik
In Case You Missed It.
🗳️ U.S. Democrats kept control of the Senate but lost control of the House of Representatives in last week's midterm election.
🔥 A deadly blast injured at least 80 people and killed at least 6 in Istanbul on Sunday.
🦠 The U.S. will keep the state of emergency in place for Covid for an indeterminate amount of time.
⚽️ The FIFA World Cup begins this coming weekend and it is the first time the tournament will not be held in the summer due to the climate in Qatar.
😷 Indoor mask requests are making a comeback in New York and Los Angeles and some parts of Canada.


| | | | |
| --- | --- | --- | --- |
| | Gold | $1,756.55 | |
| | | | |
| --- | --- | --- | --- |
| | Silver | $21.48 | |
| | | | |
| --- | --- | --- | --- |
| | Bitcoin | $16,780.30 | |
| | | | |
| --- | --- | --- | --- |
| | Dow | 33,747.86 | |
| | | | |
| --- | --- | --- | --- |
| | S&P | 3,992.93 | |
| | | | |
| --- | --- | --- | --- |
| | Nasdaq | 11,323.33 | |
*Stock data as of market close, cryptocurrency data as of 5:00pm AM.


The Lead: YouTube Censors Redacted… again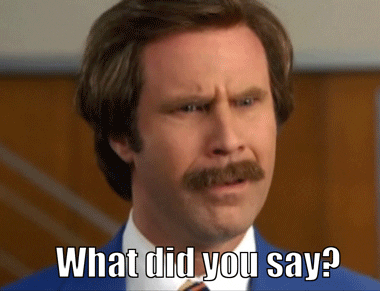 credit: giphy
First the bad news: We will not be streaming live on YouTube this week because YouTube has given us another channel strike. Now the good news: We will absolutely keep going on Rumble which you can find here.
We were punished for a segment we did in October about misinformation regarding the war in Ukraine. In the segment, which you can still watch here on Rumble, we pointed out that the media has often used footage of Ukrainian President Zelensky in front of a green screen and battle footage from actor Sean Penn's documentary, falsely claiming that it is footage from the current conflict with Russia. The media is quite obviously fond of Zelensky in a way that we continue to question and clearly so is big tech.
Ask yourself: why would YouTube punish a channel for pointing out that Zelensky's footage is being misused? Do they want that footage to be continually used for propaganda? What is YouTube's angle here?
Due to this hand-slapping by YouTube, we will be unable to upload or live stream there until next week. However, we will continue to stream on Rumble where we are confident that we can report the news and question narratives freely. We do hope you'll join us there!


Follow The FTX Money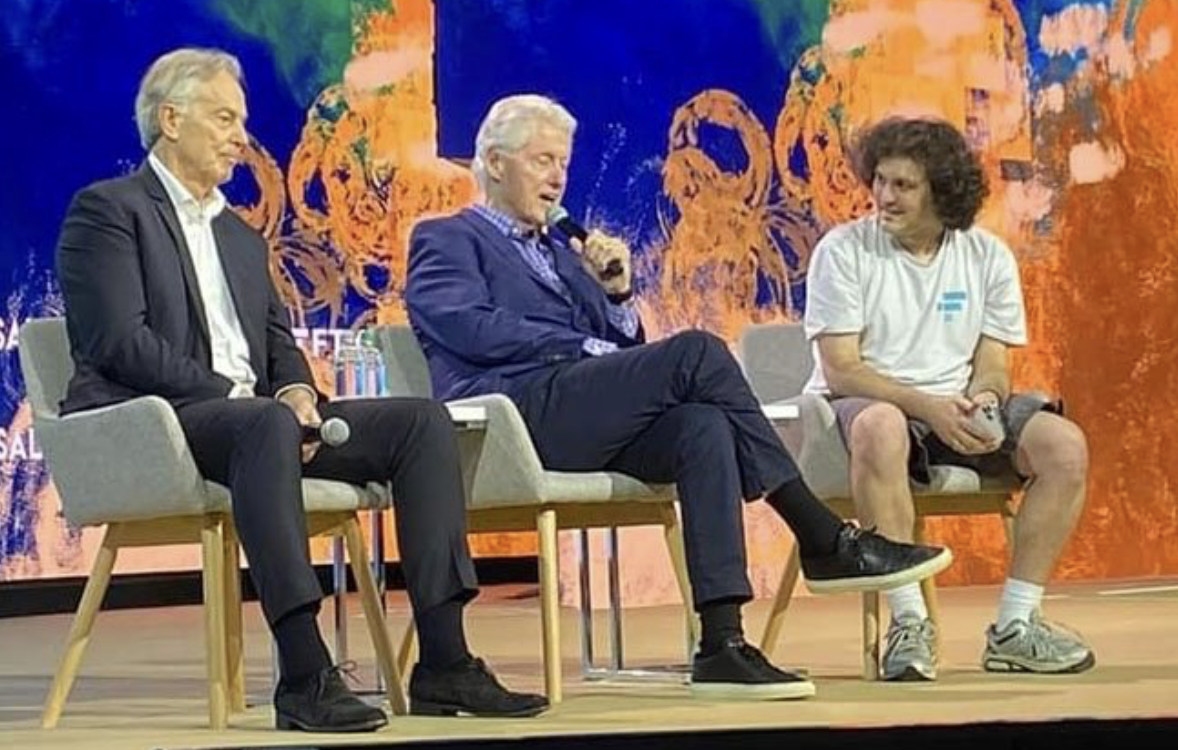 FTX CEO Sam Bankman-Fried wearing sneakers credit: twitter
The crypto world had a rough weekend.
The crypto exchange FTX collapsed suddenly last week, sending other crypto exchanges scrambling to assure their customers that they are not going to.
But FTX was super fishy. Sam Bankman-Fried, the CEO of the crypto exchange, had been funding many Democratic candidates to the tune of 40 million dollars, including those that headed agencies that were supposed to be regulating his industry. He quickliy became the 5th largest Democrat donor behind the likes of George Soros.
The exchange also was used as a crypto donation portal for Ukraine. Donations through the site went directly to the National Bank of Ukraine.
This leaves many questions. What happened to the donations that were sent to Ukraine and held in FTX? Are they gone now? Some have suggested that is the case. And given crypto is anonymous, how can we be sure that the money sent to Ukraine was not the same money funding Democratic candidates?
There is scrutiny on how FTX was audited and how a collapse can be so sudden. We're curious too.


Time To Move Into Precious Metals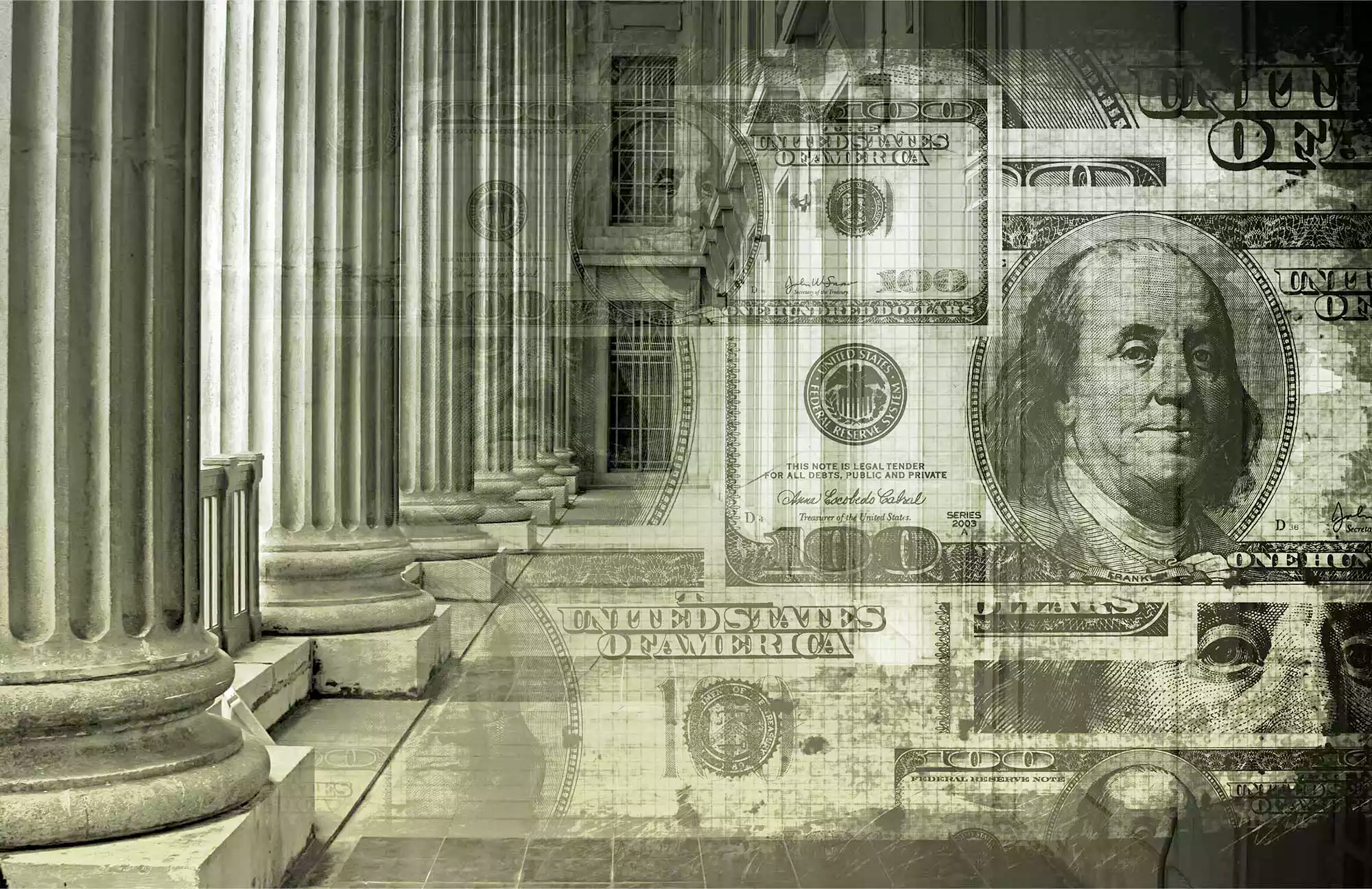 America's largest precious metals company is ready to help.
Inflation is leveling off thanks to better than expected CPI numbers last week and that means the value of the US dollar is on the decline. Last week investors started pouring back into precious metals on the good news. If you have your retirement in a dollar format then it will continue to lose value every day that it's there in a bank. It's time to move some of your retirement into gold and silver and away from government currencies.
Gold and Silver have sustained for over 4,000 years while every government currency in world history has collapsed. Every one of them. Will this time be any different? Of course not.
Right now, you can get a FREE gold kit and learn how gold and silver can help you protect your family against these central banks. Visit LearRedacted.com right now to get your TOTALLY FREE Gold Kit and start taking action today.


The Benefits of Weight Lifting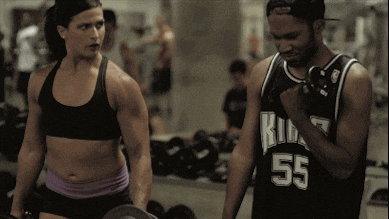 credit: giphy
A new study out of Australia showed that people who lowered weights had the same benefits as people who lifted them.
Wait what? The researchers say that all you need is eccentric contraction, or lengthening muscle contraction. They found that people who lowered a weight saw the same improvement as those who raised and lowered weights, even when they only did half the number of repetitions.
Problem is: How do you get them up in order to lower them?


What's Trending?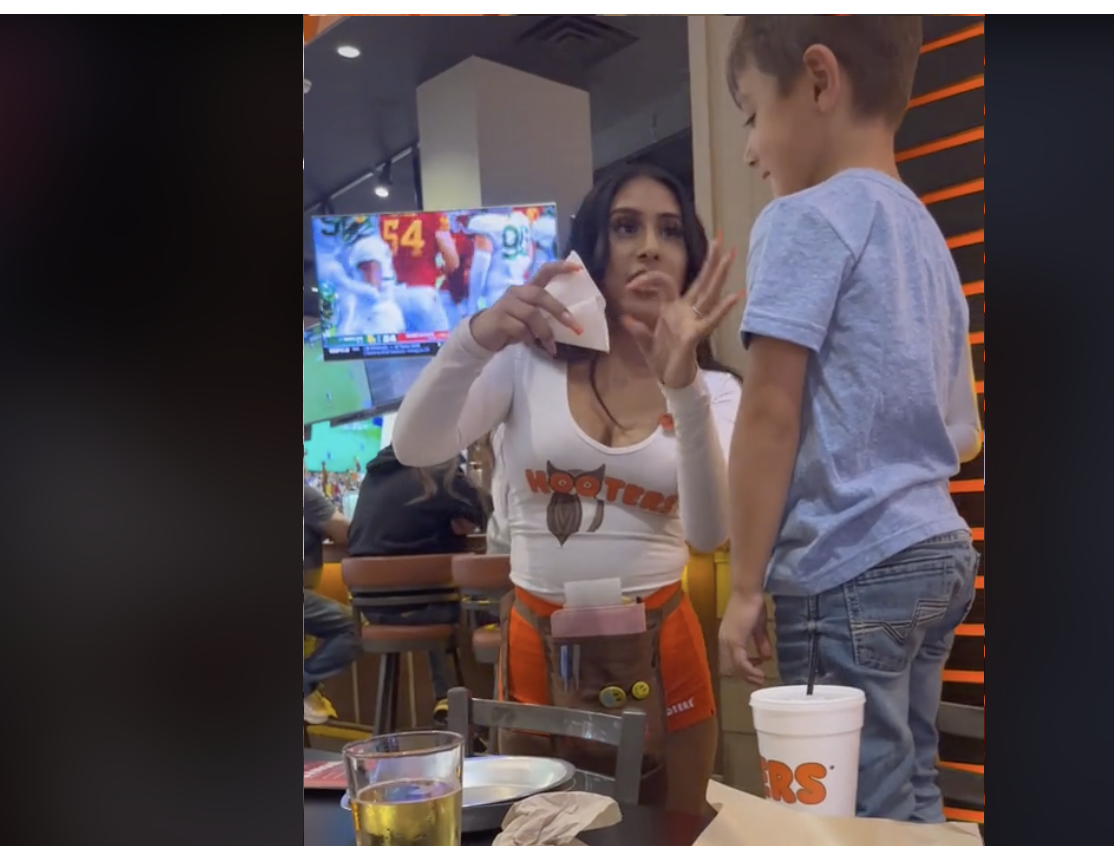 credit: TikTok
This TikTok is trending because a family took their 5-year-old to Hooters for his birthday and people have strong opinions about whether or not that is appropriate.
Yellowstone Season 5 is trending because it began last night.
Jon Voight is trending because the actor issued this warning about the midterm elections and says that he thinks that only former President Trump can fix what ails the U.S. right now.
David Hundeyin is trending. He is a documentary filmmaker who released a film about Bola Ahmed Tinubu, a candidate for President in Nigeria, in which he accuses Tinubu of being a former Chicago drug lord.


News By The Numbers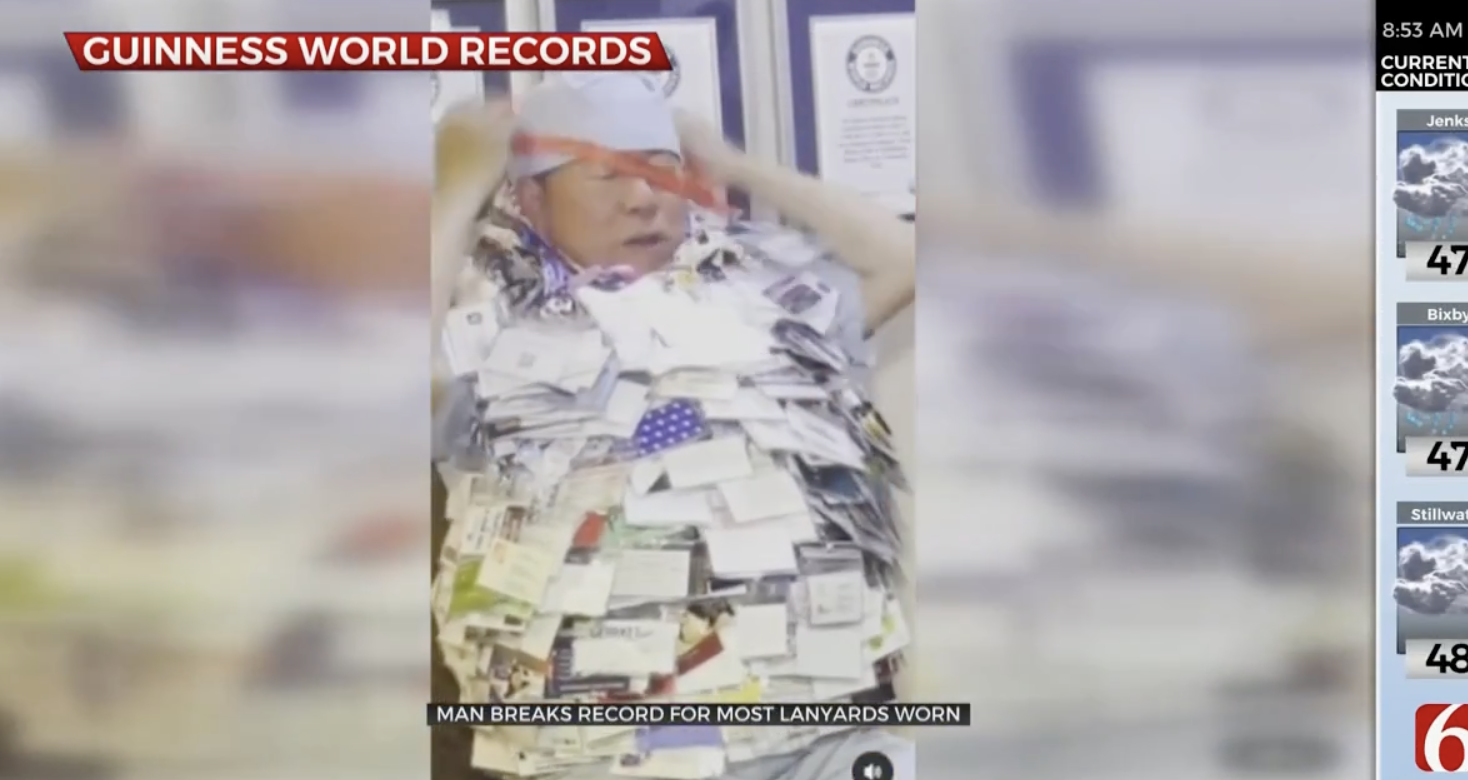 509. That is how many lanyards a man in Illinois wore around his neck to break a world record. The same man also holds the world record for walking the longest distance on Lego bricks.
74. That is how old King Charles III is today. It is his first birthday as monarch.
$400. That is how much employee lunches were costing Twitter. Per employee! Elon Musk has put an end to those free lunches and he says something about this bill did not end up.
18 years. That is how long the man who inspired the Tom Hanks movie "The Terminal" lived in the airport in Paris. He died there Saturday having been living there again in the last few weeks.


I Majored in Climate Crisis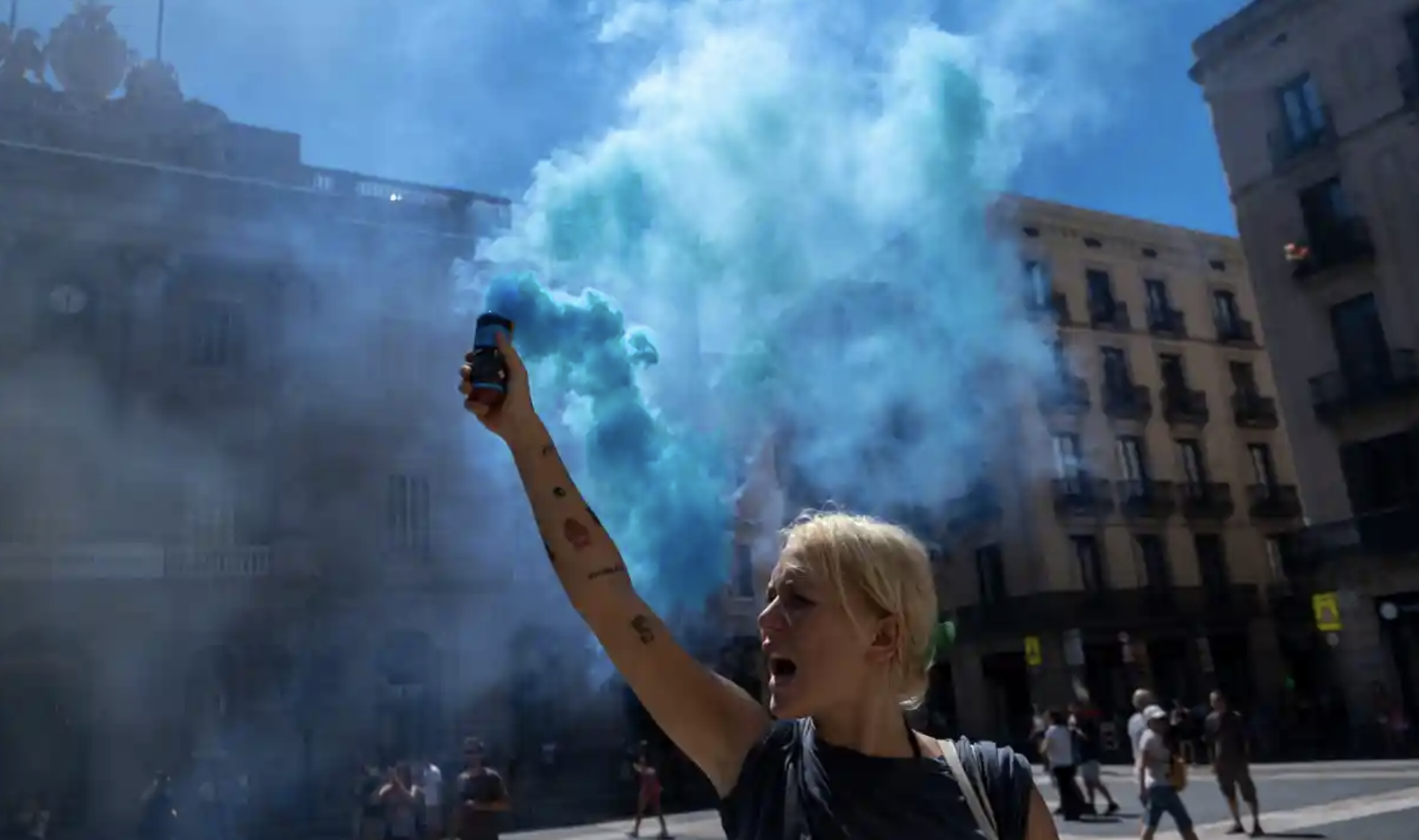 credit: getty
Climate activists got their way with a university in Barcelona. All students at the university will have to take a course on the climate crisis to complete both undergraduate and graduate degrees.
This came after a week-long sit-in from a group called End Fossil Barcelona. The group also demanded that the university stop accepting funds from Repsol, a gas company, and other fossil fuel companies. Of course, the university would not do that. Offer a course that we can charge for? Sure! Say no to donations? No way.


Share The Love
Become a friend of Redacted by sharing this newsletter with someone you love.
When you do, we don't just give you a pat on the back and say, "Well done old sport." We give you actual rewards that'll make everyone jealous.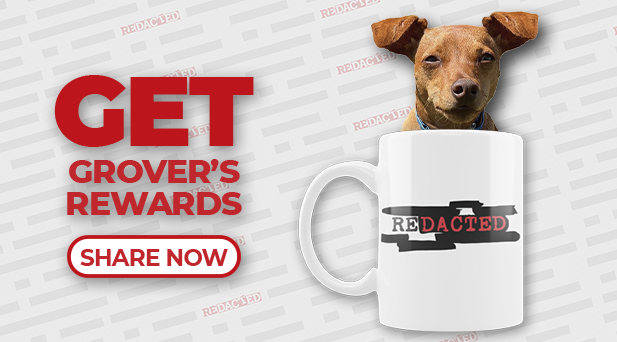 Or copy & paste your referral link to others: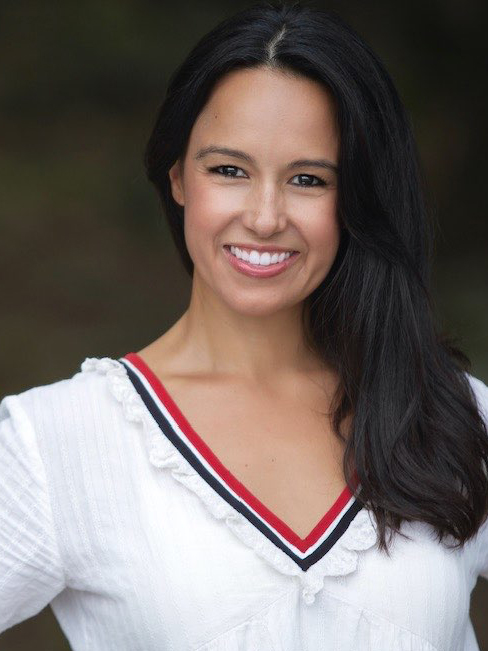 This newsletter is written and researched by Natali Morris.
Please feel free to reach Natali at

[email protected]


for any editorial feedback.