| TOGETHER WITH | |
| --- | --- |

Happy Monday.
And we're back! We enjoyed a family vacation followed by a massive family flu virus that kept us out for longer than expected. Clayton is now 10 pounds lighter but we're happy to be back now!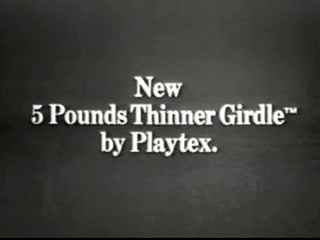 credit: giphy
In Case You Missed It. 
🇨🇭 Switzerland is no longer recommending the Covid vaccine for any age group or population.
🇨🇭 Switzerland is also no longer neutral in the Russia-Ukraine war. The country will spend approximately $2 million in humanitarian aid to Ukraine.
🇨🇳 China says that it will not supply weapons to either side in the Russia-Ukraine conflict.
🇪🇹 Massive protests have seemed to have calmed down in Ethiopia after days of unrest.
🇺🇦 Ukraine has banned athletes from competitions where they may face Russian opponents.
📺 Our live show is back tonight at 4PM Eastern Time. Subscribe right here and turn on that bell notification.


| | | | |
| --- | --- | --- | --- |
| | Gold | $2,010.30 | |
| | | | |
| --- | --- | --- | --- |
| | Silver | $25.48 | |
| | | | |
| --- | --- | --- | --- |
| | Bitcoin | $29,912.94 | |
| | | | |
| --- | --- | --- | --- |
| | Dow | 33,886.47 | |
| | | | |
| --- | --- | --- | --- |
| | S&P | 4,137.64 | |
| | | | |
| --- | --- | --- | --- |
| | Nasdaq | 12,123.47 | |
*Stock data as of market close, cryptocurrency data as of 5:00pm AM.


The Lead: The Collective Joe Biden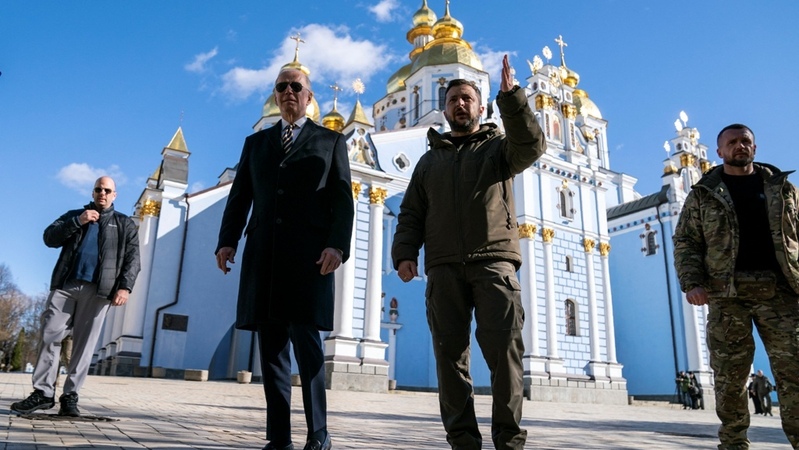 credit: afp
A document leak seems to be aimed at discrediting the "collective Joe Biden" as well as the actual person, President Joe Biden. What is the "collective Joe Biden"? It represents the administration's efforts to lead the U.S. into war with lies.
The documents show officials in the U.S., including Secretary of State Antony Blinken and Secretary of Defense Lloyd Austin, crafting untrue narratives about the conflict in Ukraine and downplaying the U.S. role.
For instance, the documents show that "American-made smart bombs are falling victim to Russian electronic jamming in Ukraine, causing them to miss their targets," according to Politico. A Defense Department official has confirmed this.
These bombs were sent to Ukraine in December and the documents show that the Pentagon knows that they are fighting a losing battle with these and whatever else they send.
The source of the documents U.S. Airman First Class Jack Teixeira, was arraigned on Friday. Now the Wall Street Journal reports that he had help from another former U.S. military member named Sarah Bils who was associated with a podcast about the Donbas. The Journal calls her pro-Russian because she was advocating for the Donbas to stop being attacked by Ukraine, which has been happening since 2014. This lack of context is costing lives and has been for nearly a decade.
You'd think that Russia would be happy about this validating document leak but Russian expert Gilbert Doctorow reports that they are not. "It strengthens the argument on their side by those who say that insanity rules in the USA, that you have to be prepared for every eventuality in escalation of the war."


The CIA Has Some Explaining To Do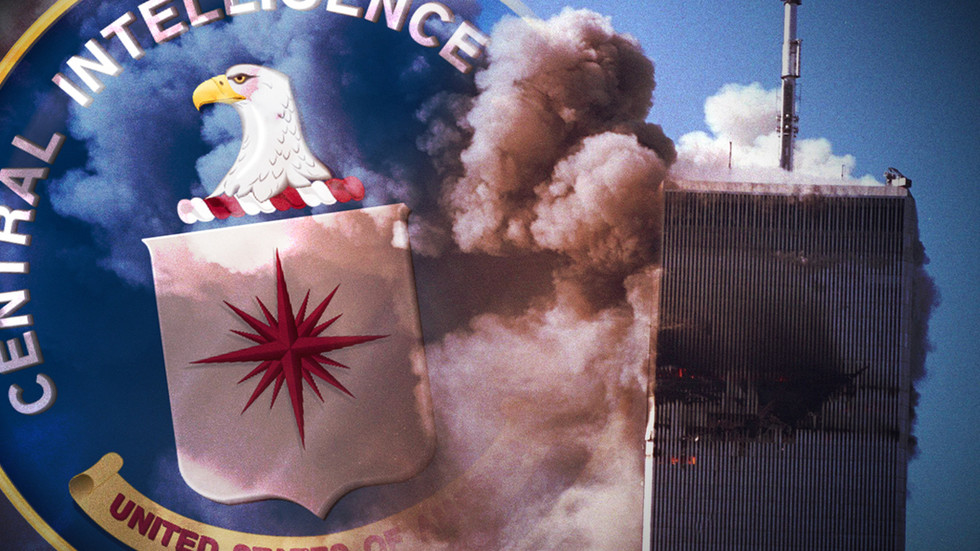 credit: global lock press
A recent court filing suggests that two 9/11 hijackers were working with the CIA. This comes from Donald Canestraro, a veteran of the DEA and investigator for the Office of Military Commissions.
Canestraro details how Nawaf al-Hazmi and Khalid al-Mihdhar were both being monitored by the CIA and had entered the U.S. on legal visas, despite having already been tracked by the CIA and NSA as potential al-qaeda terrorists. In fact, when the FBI attempted to monitor the two men, they were told that it was not their case or jurisdiction.
The filing is Canestraro's own accounting of how the CIA obstructed his official investigation to conceal its relationship with these two men. What was the nature of that relationship? He doesn't say but many have posited that the CIA was aligned with Osama bin Laden's goals of launching nonstop wars in order to destabalize the Middle East. Mission accomplished!
This is an important story that has received close to zero media coverage of course.


Unbox Your Dream Backyard

It's everything you need to get that lush lawn you've dreamed of. 
Sunday is everything you need to get the lawn you've dreamed of.
This Spring, go to GetSunday.com/Redacted and enter your address to get a customized plan created just for your lawn.
No trips to the store or hauling heavy bags since they ship straight to your home.
You just need a hose to apply Sunday. You can fertilize your whole lawn in less time than it takes to watch an episode of your favorite TV show. Full-season plans start at just $109, and you can get 20% off when you visit GetSunday.com/Redacted at checkout!


Bud Light Goes Flat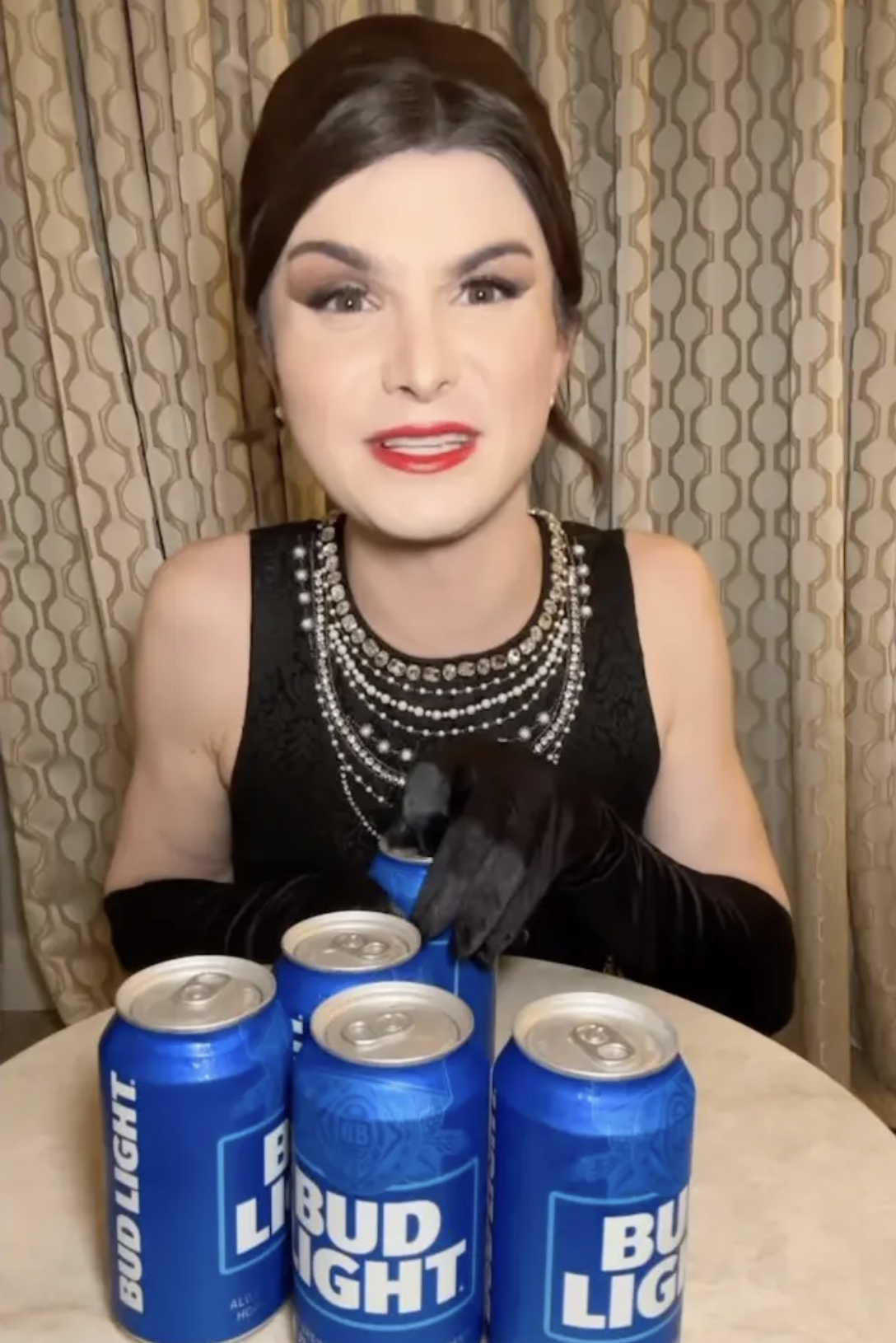 credit: instagram
Bud Light. This beer is hot topic because the brand sponsored transgender influencer Dylan Mulvaney.
Since Mulvaney posted about his face-deco cans, the brand has lost more than $5 billion in market capitalization. Is this a direct result of a controversial sponsorship? Well, only an economist could draw that conclusion for sure.
On Friday, Anheuser-Busch posted a statement of quasi-apology saying that they "never intended to be part of a discussion that divides people." This acknowledges that a lot of people do not want to validate Mulvaney's identity as a woman and a lot of people do. They're not saying which they actually meant with this statement.
Mulvaney has also drawn up controvery after posting about a partnership with Nike to promote sports bras for what Mulvaney calls "boobies." And sure, Mulvaney can wear that if he wants but for Nike to promote it feels to me like a brand diminishing the seriousness of its own product. As a woman with boobies and curves, I have agonized over finding supportive activewear my whole life. A biological man cannot represent that struggle. You would think Nike would know that.


What's Trending?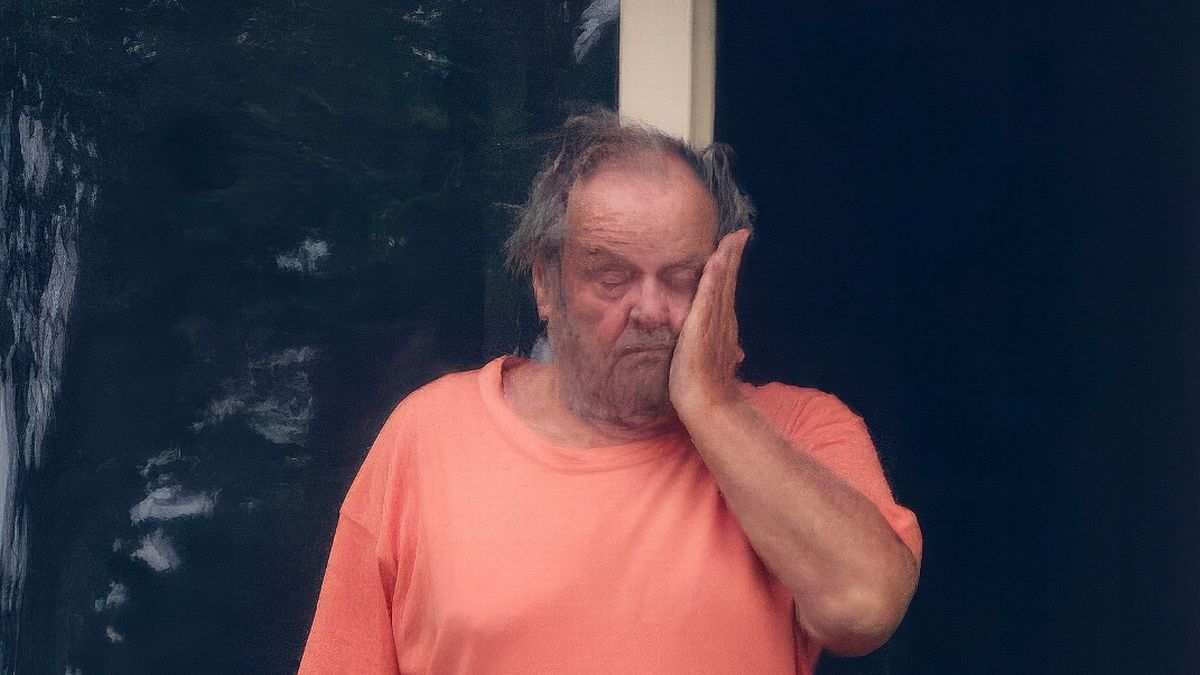 credit: mirror
Jack Nicholson was trending for being photographed at his home looking like this. He looks the way Clayton felt for five days.
Coachella was trending because that started this weekend.
Arnold Schwarzenegger is trending because he filled in a pothole in his neighborhood. The city says it was not a pothole. It was a trench that was dug for utility work and that the gas company failed to repair it in a timely manner. They say they will finish it this week.
Judy Blume is trending for saying that she stands with J.K. Rowling and then also saying that she stands with the trans community because the two things are not contradictory and anyone who thinks so is not listening.


News By The Numbers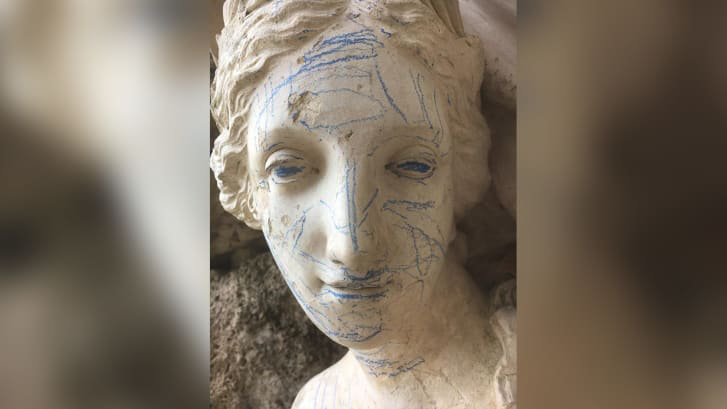 200. That is the age of this statue of Sabrina the water nymph. She was vandalized with blue Crayon but officials were able to remove it. I too have experience removing Crayon from things. The trick is to use a hair dryer to heat the wax before rubbing it off.
60%. That is how much richer King Charles III is than his late mother Queen Elizabeth II, according to recent reports.
$2 billion. That is how much the largest hedge funds have profited from the war in Ukraine, according to recent reports.


Colleges Going Back to Free Speech? 
credit: getty
A group of academics at Harvard University have banded together to advocate for free speech. Real free speech where professors do not get disinvited, sanctioned, harassed, shamed, threatened or boycotted for unpopular work. Isn't that what is supposed to happen at college?
The group is called the Council on Academic Freedom. One of the more recognizable founding members is psychologist and author Steven Pinker.
In The Boston Globe, the group admits that "not all is well for more vulnerable colleagues and students. Harvard ranks 170th out of 203 colleges in FIRE's Free Speech Rankings…. More than half of our students say they are uncomfortable expressing views on controversial issues in class."
According to FIRE, "more Harvard professors — 23 in total — have faced sanction attempts for their constitutionally protected speech since 2000 than at any other institution in the country. Of these sanction attempts, 18 have come from the left and five from the right. Moreover, Harvard has successfully sanctioned more scholars — 12 in total — than any other school."
Meaning this group faces an uphill battle if they want to start at ground zero for speech censorship. In addition to advocating for diverse discourse, the group will also sponsor workshops, lectures and courses on the topic of free speech. Because somehow modern society has left this value behind.


SUPPORT INDEPENDENT JOURNALISM!
Click here to go to our store to grab some of our exclusive Merchandise.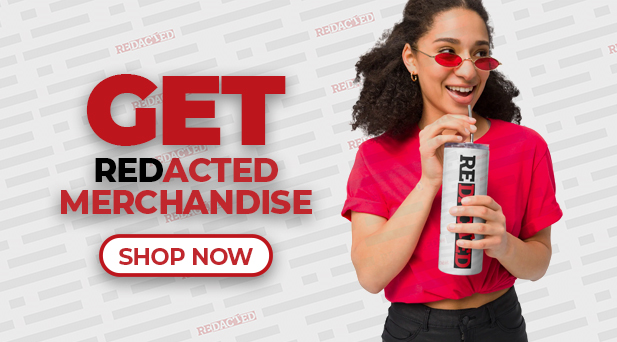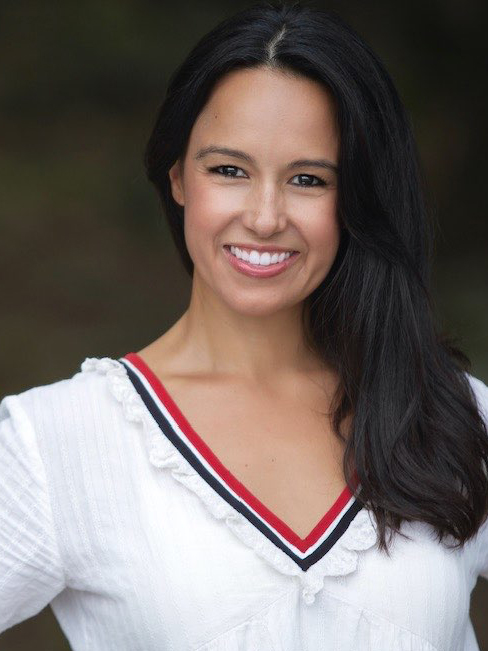 This newsletter is written and researched by Natali Morris.
Please feel free to reach Natali at

[email protected]


for any editorial feedback.