| TOGETHER WITH | |
| --- | --- |

Happy Wednesday. The last day of August is FINALLY here! I think August beats January for the longest month, at least in climate-crisis times. Then again, we're facing a cold winter without affordable heating for many but at least we can look forward to all the pumpkin-flavored whatever!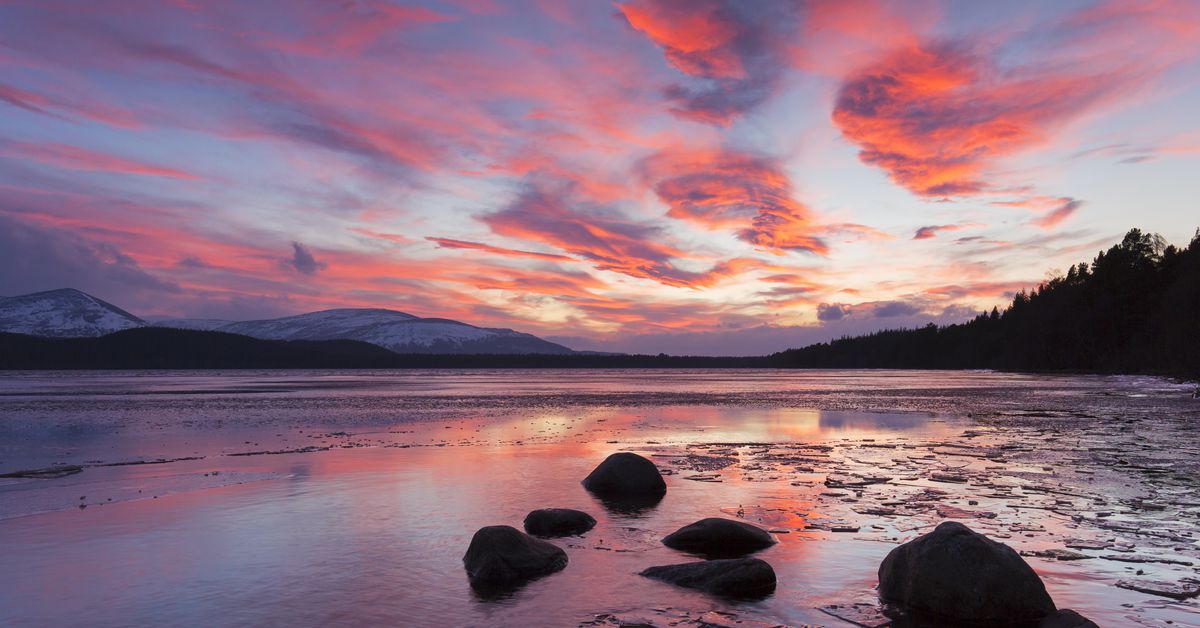 credit: getty
In Case You Missed It.
💦 Jackson, Mississippi, Mayor Chokwe Antar Lumumba declared a water emergency Monday due to flooding of the Pearl River. This has led to a water shortage that is an unwelcome addition to the city's lack of drinkable water that started last month.
🎾 U.S. tennis star Serena Williams began what is likely her final U.S. Open with a 6-3 victory Monday in diamond-encrusted shoes. She is scheduled to open doubles play this morning with her sister, Venus.
🇨🇳 Several of China's biggest cities—including Shenzhen, home of the world's largest electronics market—went into lockdown Tuesday, enforcing zero-Covid measures and straining the already strained supply chain. This is a temporary lockdown, planned for only a few days. Fingers crossed.


| | | | |
| --- | --- | --- | --- |
| | Bitcoin | $20,210.74 | |
| | | | |
| --- | --- | --- | --- |
| | Ethereum | $,585.43 | |
| | | | |
| --- | --- | --- | --- |
| | Cardano | $0.4584 | |
| | | | |
| --- | --- | --- | --- |
| | Dow | 31,790.87 | |
| | | | |
| --- | --- | --- | --- |
| | S&P | 4,140.77 | |
| | | | |
| --- | --- | --- | --- |
| | Nasdaq | 12,431.53 | |
*Stock data as of market close, cryptocurrency data as of 5:00am ET. .


The Lead: Covid Boosters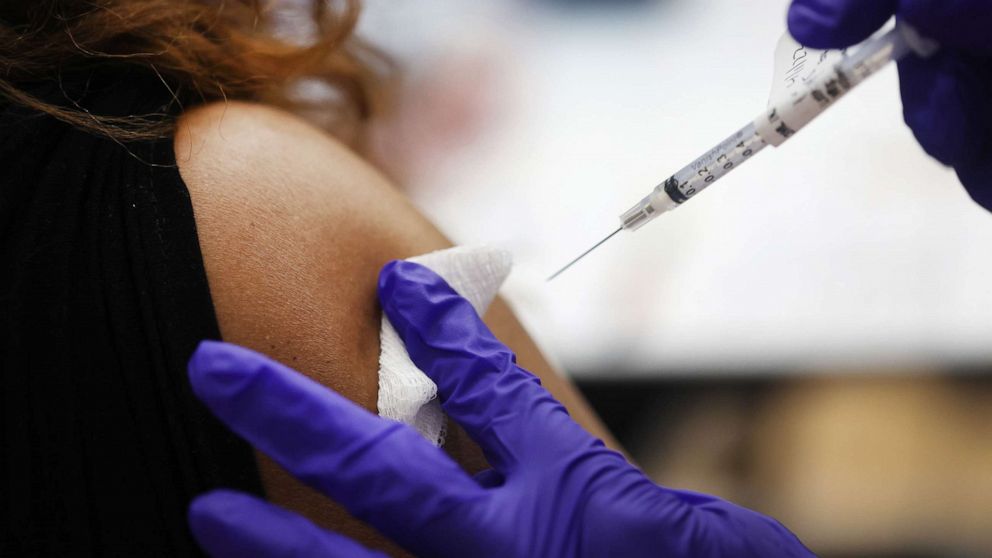 credit: abcnews
The U.S. FDA is set to authorize BA.4 and BA.5-targeted Covid boosters this week in preparation for a fall booster campaign. Not everyone is wild about this idea.
The Problem
The updated boosters won't have results from human trials until spring.
Solution #1: WAIT
"If you have some evidence that this [updated booster] is likely to be of value, sure," Paul Offit, an FDA adviser and director of the Vaccine Education Center at Children's Hospital of Philadelphia, said. "But if you don't have evidence, and you know that the current vaccine does offer protection against severe disease, I don't think it's fair to ask people to take risks."
Solution #2: DO IT
The FDA is comparing this pre-human-trial push to the approach it takes with flu shots, which are updated yearly without human trials. They're looking at the old boosters vs. the new boosters as Cheez-its vs. Big Cheez-its.
"Real world evidence from the current mRNA Covid-19 vaccines, which have been administered to millions of individuals, show us that the vaccines are safe," FDA Commissioner Robert Califf said in a recent tweet.
The agency will also use data from mice trials and human trials of boosters targeting older Omicron subvariants.
In those mice trials, the updated booster proved effective against BA.4 and BA.5, which is not so true for available vaccines/boosters. And experts are expecting those subvariants to come for us even harder in the fall. Is fast-tracking these updated boosters the right way to go? Or will this just make people more hesitant about the Covid vaccine?


Banning Russian Travelers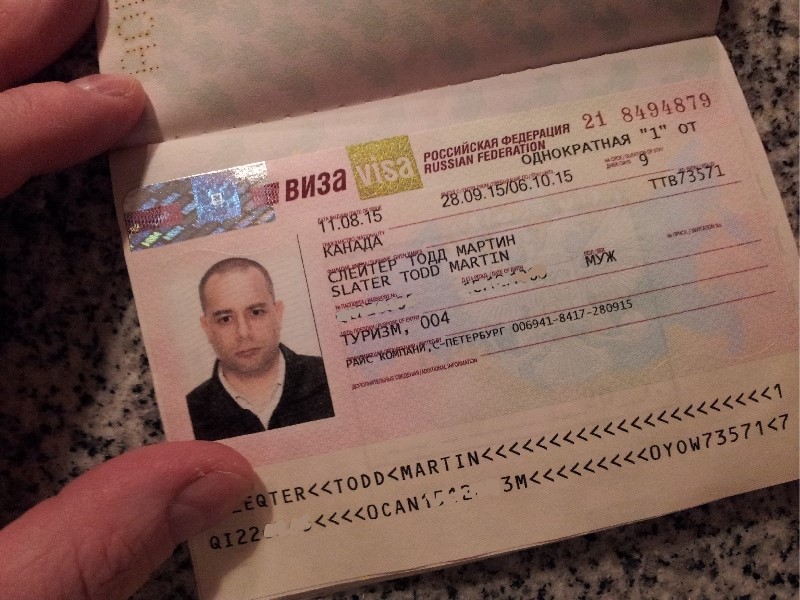 credit: miristan
European Union ministers met in Prague Tuesday to discuss banning Russian visas.
Germany and France warned the others against cutting off the nose to spite the face, writing in a joint memo: "We caution against far-reaching restrictions on our visa policy, in order to prevent feeding the Russian narrative and trigger unintended rallying-around the flag effects and/or estranging future generations."
EU leaders did agree to make visas harder for Russians to get, suspending a visa facilitation agreement with the country to make the process longer and more expensive.
Ukraine wants them to go all the way. "Travel to the EU has had zero transformative effect on Russia," Ukrainian Foreign Minister Dmytro Kuleba said. "To transform Russia, shut the door on Russian tourists."
EU defense ministers also took met in Prague Tuesday, agreeing to start work on a mission to train Ukrainian troops. Is it weird that military assistance seems like less of a direct hit to the Russian people than visa bans?


Protect Your Online Privacy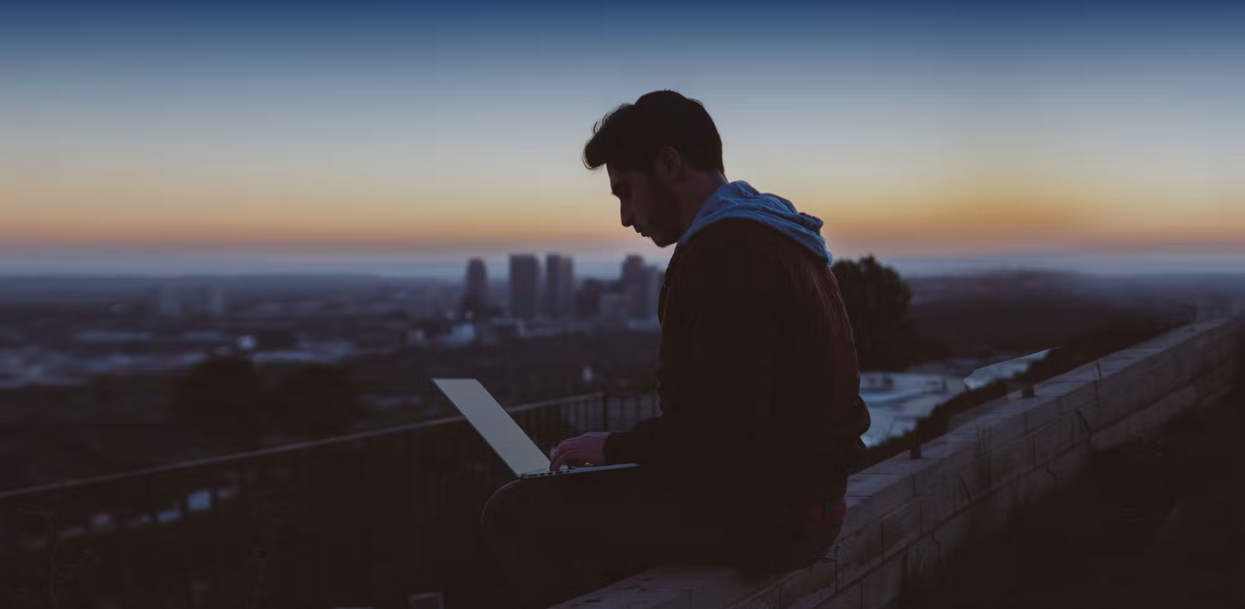 No more restrictions. Internet without borders.
It doesn't matter who your internet service provider is. ISPs in the US can legally sell your information to ad companies. ExpressVPN is an app that reroutes your internet connection through their secure servers so your ISP can't see the sites you visit. ExpressVPN also keeps all of your information secure by encrypting 100% of your data with the most powerful encryption available.
Protect your online activity TODAY with the VPN rated #1 by Business Insider. Visit ExpressVPN.com/redacted and you can get an extra 3 months FREE on a one-year package.


Let's All Go To The Movies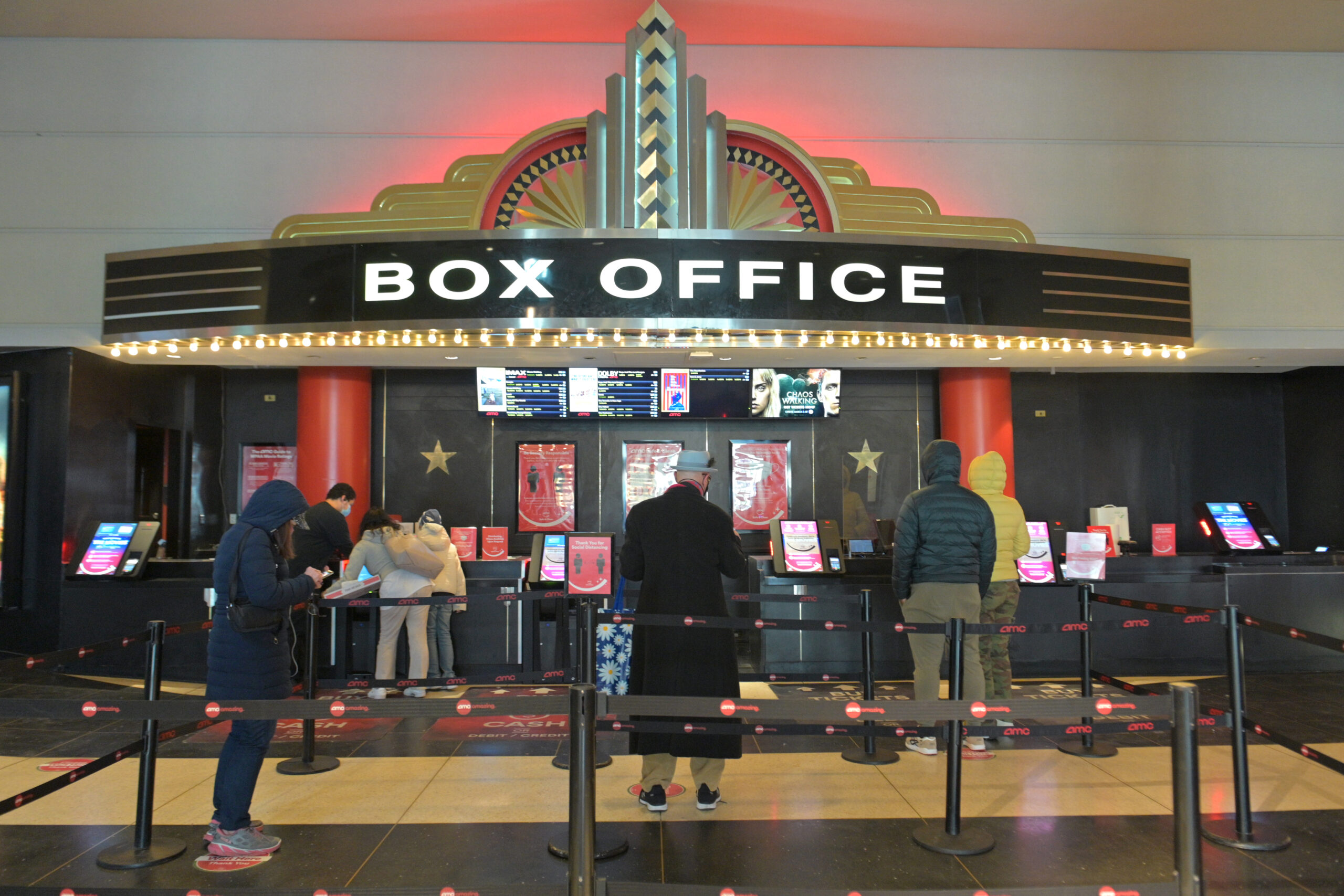 credit: morning consult
MoviePass is coming back and people seem to want it.
The subscription service that let people in the U.S. go to any movie any time, any place for $10 a month went bankrupt in 2020 …because people were going to any movie any time, any place for $10 a month. MoviePass paid the difference, which ended up being the ultimate price.
But not so 'ultimate,' it turns out! The new MoviePass has a business model focused on deals with theaters. "Even prior to launch, we've negotiated partnerships with more than 25% of all the theaters," MoviePass CEO and co-founder Stacy Spikes said. "If you take out AMC, Regal and Cinemark, we've got 40% market share outside of the big three."
One reason bigger theaters might be hesitant is that many of them have their own subscription service. That might seem like a death knell for MoviePass, but Spikes says people want variety in their movie theater experience: an art house one day, a blockbuster chain another day. (This is probably true for some parts of the country more than others.)
People will generally be able to get MoviePass cards for $10, $20, and $30, which will be loaded with different numbers of credits. A Friday premiere will cost more credits than a Tuesday matinee. So now it's any movie any time, any place until you run out of credits.
Insider reports 463,000 people signed up for the waitlist in the first 24 hours it was open, so people are definitely interested. (It's closed now.) Will the new tiered system give these people the deals they're hoping for without bankrupting the company again? Service starts rolling out on Labor Day, so we'll know soon.


What's Trending?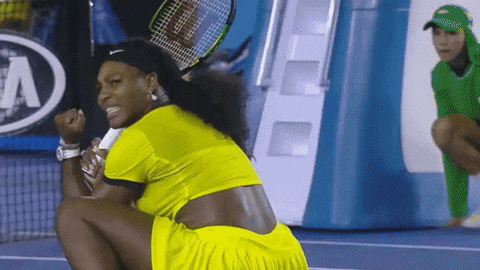 credit: giphy
Serena Williams is trending because see above. Also because of general awesomeness.
Excessive heat warning is trending because every place has had/has/will have one in this current hellscape.
Twitter Circle is trending. Twitter's audience limitation feature is now available to everyone who doesn't want to overshare with the entire Twitterverse. At least, not ALL the time.


News By The Numbers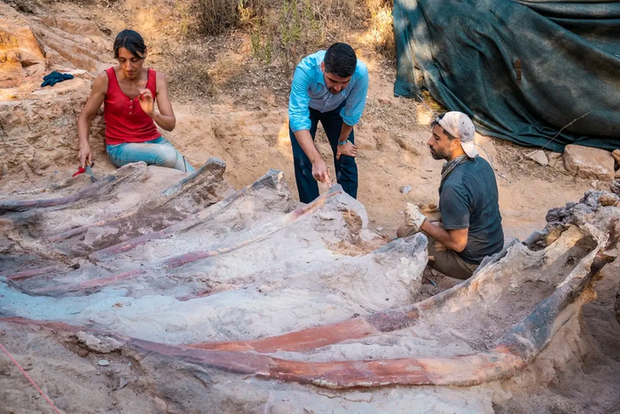 82 feet. That is how long a dinosaur skeleton recently found in Portugal measures. Paleontologists think it could be the largest sauropod dinosaur ever found in Europe.
100. That is how many Philadelphia, PA, schools closed early yesterday. They will close early again today due to excessive heat (see above) and lack of air conditioning.
Almost 70%. That is how many teachers in Los Angeles, CA, have considered quitting, a new study found. But they get paid so well! Oh, wait…
17. That is how old Mack Rutherford is. He became the youngest person to fly around the world solo when he landed in Bulgaria last week.


Preparing For The Big One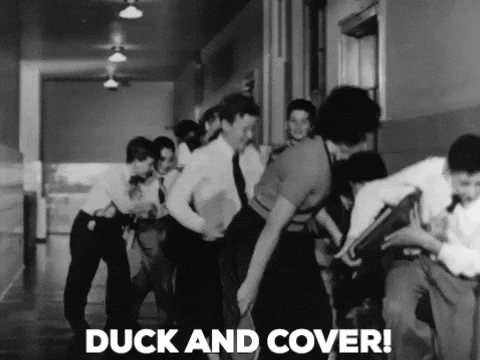 While everyone watches fighting around the Zaporizhzhia nuclear plant in Ukraine with their nails firmly between their teeth, New York City thinks it's a good time for residents to prepare for the "big one."
Stay calm! There is no direct threat! But still… NYC thinks it never hurts to be prepared for a nuclear attack.
So, WHAT DO WE DO???
According to New York City's PSA, you should get inside a building, stay inside that building, and… wait. If the power isn't out and the world isn't over, you should probably also check Twitter or something.
The PSA does include valuable information about getting rid of any clothing you were wearing if exposed, going to a basement if you have one, and the fact that a car doesn't qualify as "inside."


Share The Love
Become a friend of Redacted by sharing this newsletter with someone you love.
When you do, we don't just give you a pat on the back and say, "Well done old sport." We give you actual rewards that'll make everyone jealous.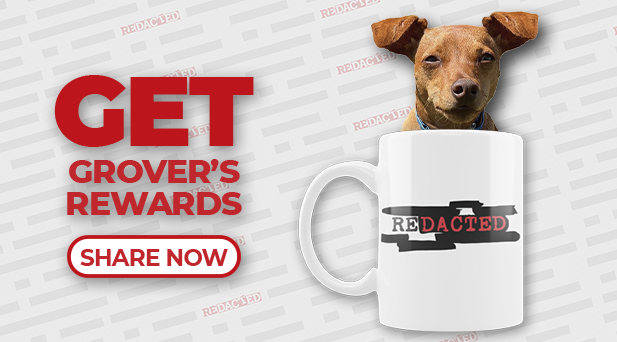 Or copy & paste your referral link to others: