| TOGETHER WITH | |
| --- | --- |

Happy Tuesday. Drought is a bummer and all but at least low water levels unearthed what is known as the Spanish Stonehenge recently. Silver lining? If you're an archeologist. Not if you're a fish.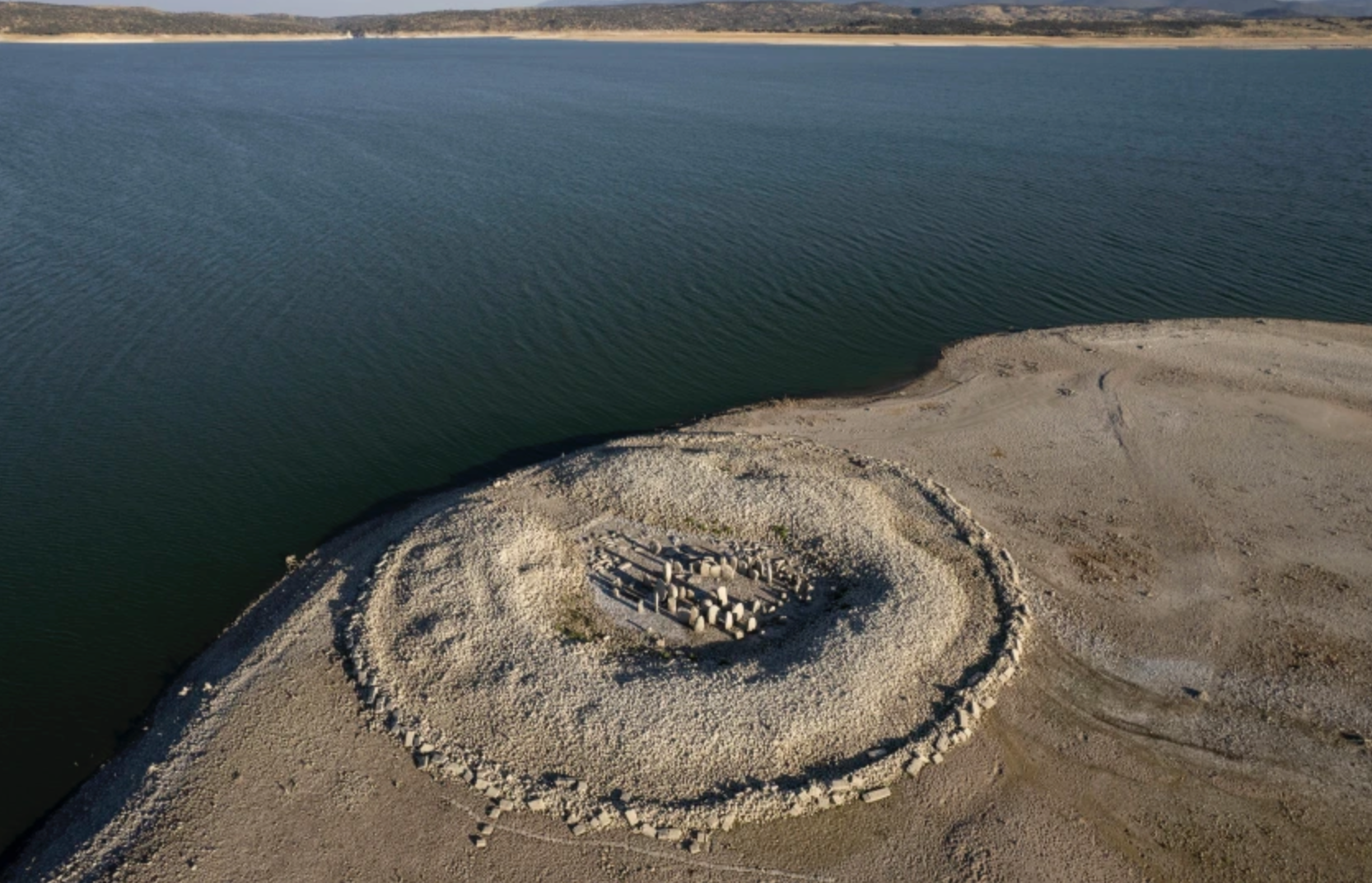 credit: getty
In Case You Missed It.
🩺 Dr. Fauci will step down from his role as director of the National Institute of Allergy and Infectious Diseases as of December.
🛸 NASA says it's going "full force" on UFO research. Better late than never I guess.
⚓️ The U.S. and South Korea are conducting joint military exercises.
👩🏻‍🎓 The Biden administration is expected to make an announcement about student loan forgiveness soon..ish?


| | | | |
| --- | --- | --- | --- |
| | Bitcoin | $21,478.42 | |
| | | | |
| --- | --- | --- | --- |
| | Ethereum | $1,611.68 | |
| | | | |
| --- | --- | --- | --- |
| | Cardano | $0.4569 | |
| | | | |
| --- | --- | --- | --- |
| | Dow | 33,063.61 | |
| | | | |
| --- | --- | --- | --- |
| | S&P | 4,137.99 | |
| | | | |
| --- | --- | --- | --- |
| | Nasdaq | 12,381.57 | |
*Stock data as of market close, cryptocurrency data as of 5:00am ET. .


The Lead: Trump Goes On The Offensive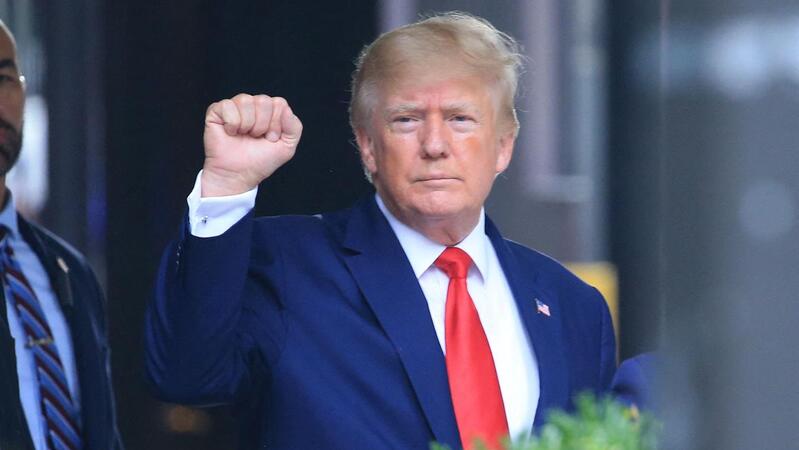 credit: afp
Former President Trump is asking a judge to appoint a special master to the investigation surrounding the documents seized from his home. Like Robert Mueller but probably not Robert Mueller.
The request comes with another request that would bar the Justice Department from looking through the seized documents until there is a special master who can ensure that the agency does not look through things it is not supposed to.
Meanwhile, a judge rejected the Justice Department's efforts to keep an affidavit under seal. This is the affidavit that they used to justify their raid on Trump's home.
The judge in this case, magistrate Bruce Reinhart, filed his order on the motion to unseal the documents on Monday. The motion was filed by what he calls "The Interveners," or lawyers for all major American media companies including NBC, CBS, ABC, the Associated Press, The Washington Post, The New York Times, etc.
Who should get a look?
The Intervenors argued that they should get access to this affidavit and the government argued that this should be kept under seal because "it contains, among other critically important and detailed investigative facts: highly sensitive information about witnesses, including witnesses interviewed by the government; specific investigative techniques; and information required by law to be kept under seal pursuant to Federal Rule of Criminal Procedure 6(e)."
The judge acknowledged these arguments but weighed heavily that "unsealing the Affidavit would promote public understanding of historically significant events."
Meaning, the public has the right to an understanding of these issues because it is so emotionally charged. Trump supporters have taken this very personally. FBI agents have been under threat. If there is something legitimate to understand here, it would be very healing for us all to understand it. He hints that he strongly thinks that there is.
"Having carefully reviewed the Affidavit before signing the Warrant, I was — and am — satisfied that the facts sworn by the affiant are reliable."
The Justice Department does not want to offer redactions to the document because they say that they'd basically have to redact the entire thing. The judge gives them until this Thursday to try. He wants their proposed redactions this week and he'll, as they say, be the judge of that.


We Are Living In The Matrix
credit: giphy
"In the future, humans are no longer born but grown." Morpheus warned us about this!
A company in Israel wants to create human embryos from stem cells in order to harvest organs for medical transplants. Weizmann's Molecular Genetics Department already did this successfully with mouse embryos. So, humans? All good everyone?
When asked about the ethical concerns of this, researchers said that these organs were not fully formed people and never could be. So you're not taking from one person to give to another so it's okay. But is it? Does the original living thing have no consciousness? So many questions!


Fabric is quick and easy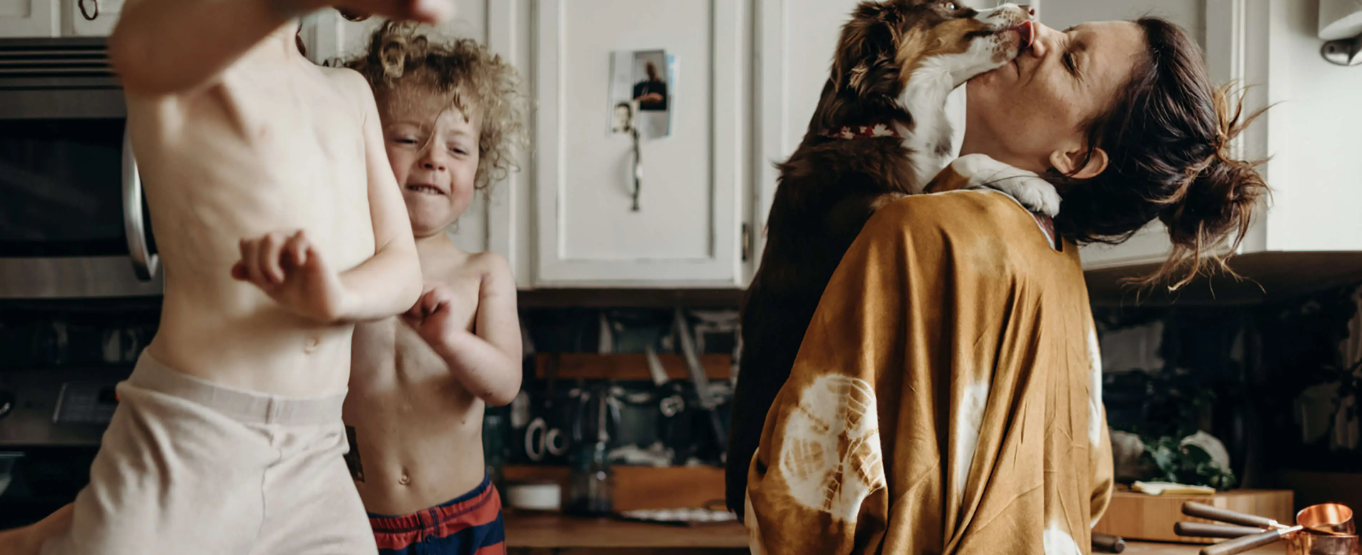 Life insurance doesn't have to be hard. Introducing Fabric, the insurance company that takes 10 minutes to get set up.
Apply online at meetfabric.com/redacted, in less than 10 minutes.

Coverage could be offered instantly, with no health exam required.

There's no risk to apply; Fabric has a 30-day money-back guarantee, and you can cancel at any time.
Apply online Now at meetfabric.com/redacted, in less than 10 minutes.


Canada vs. Women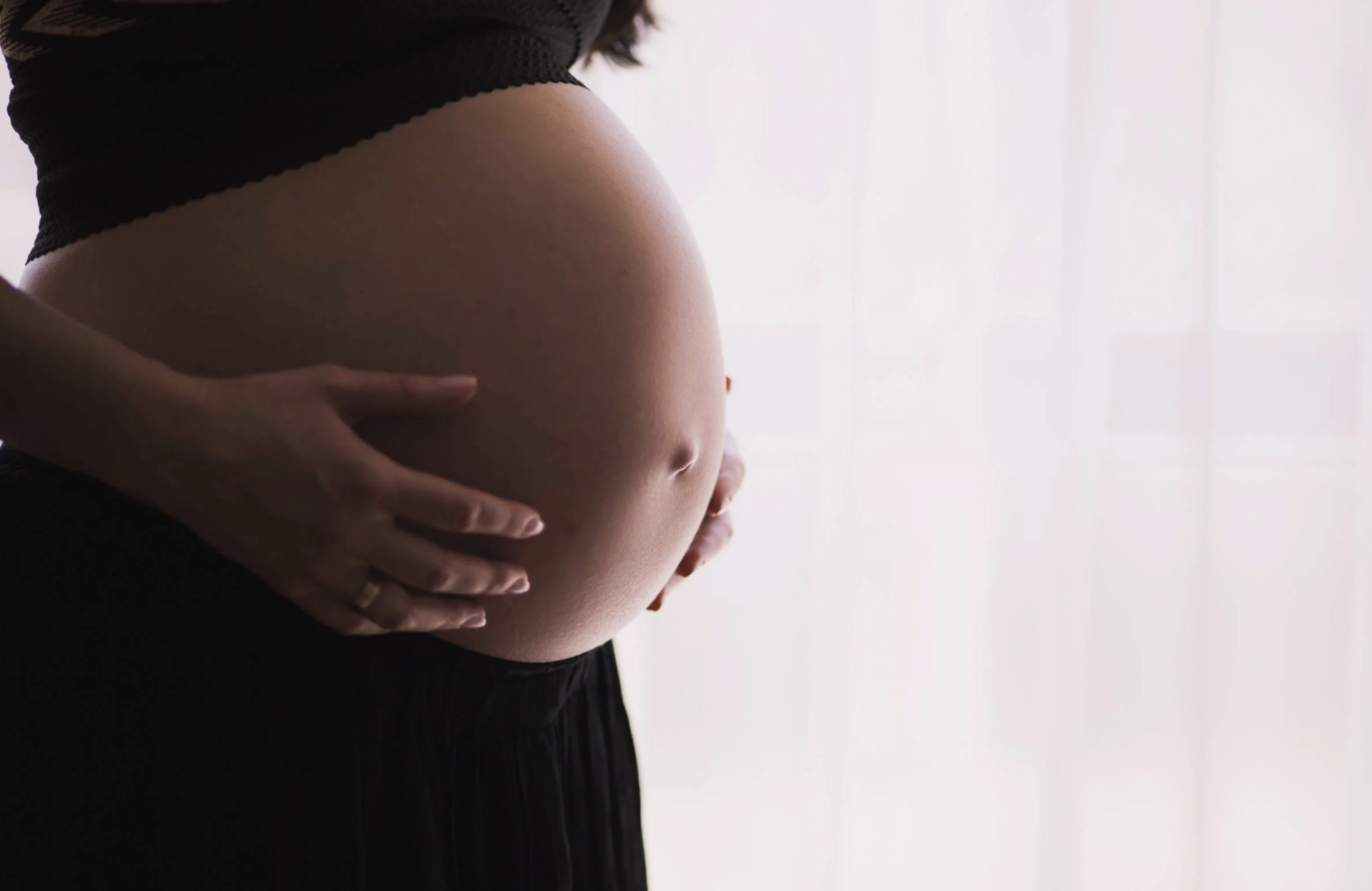 credit: gateway pundit
Women who work in the British Columbian public sector who are not vaccinated for Covid have been terminated and asked to pay back the sum of their maternity leave if they took one.
These are women who decided not to take a Covid vaccine and also had maternity leave last year. Now they are being let go from their public sector jobs because of vaccine mandates and they are being asked to pay back their maternity leave salary because they cannot keep those jobs.
In British Columbia, a woman is eligible for up to 80% of their salary for up to 17 weeks of leave with an agreed-upon return date. These women went on leave before the mandate went into place, came back and asked for an exemption and were denied. They lost their jobs and then the government asked them to return the sum of their maternity leave salaries, which in some cases is up to $50,000.
These are brand new mothers who did not know that this would be a problem when they left to have their babies! They are fighting back but to have this fight and heavy looming bill with a newborn at home sounds like cruel and unusual punishment.
Why are vaccine mandates like this still in place??


What's Trending?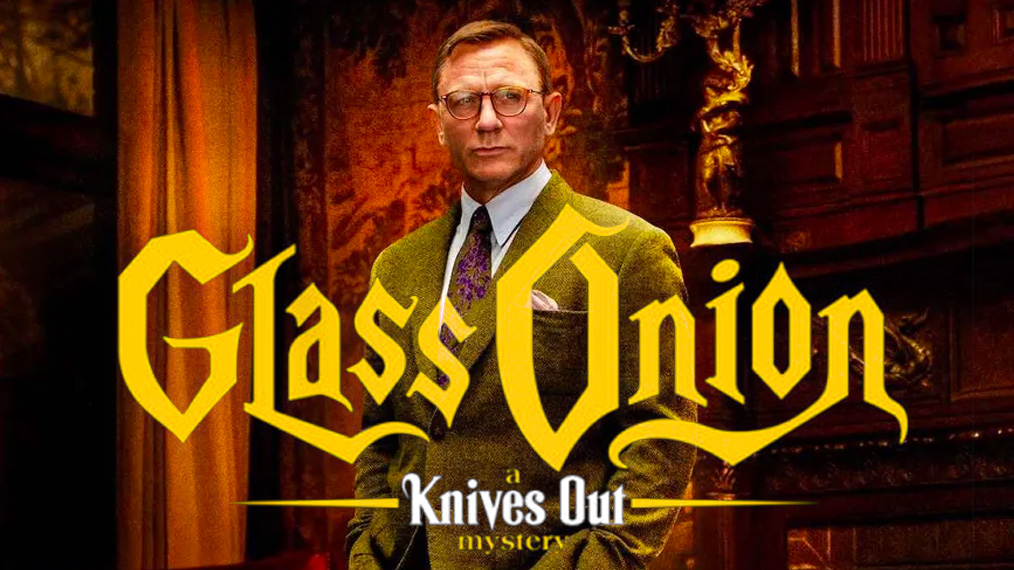 credit: tv insider
Glass Onion is trending. This is the sequel to the hit film Knives Out and the movie has a release date of December 23 on Netflix. Eagled-eyed Beatles fans would also recognize it as the name of a song from The White Album.
Jennifer Lopez is trending because she had a second wedding ceremony to actor Ben Affleck. Can they stop getting engaged now?
Dennis Rodman is trending because he plans to go to Russia to help free prisoner Brittney Griner. Okay, good luck.


News By The Numbers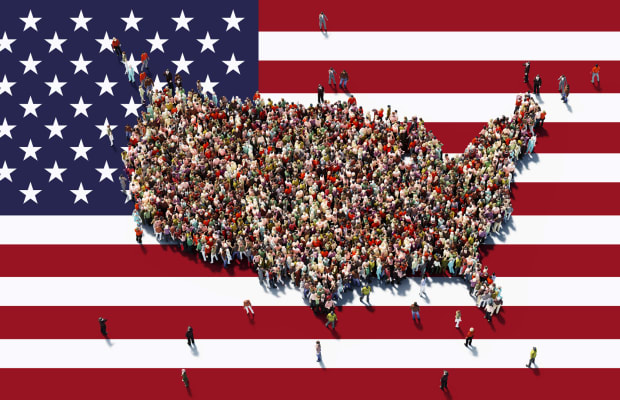 8. That is how many states the U.S. Census Bureau admitted to overcounting. Seven of them are Democratic states and one of them is a Republican state. Six states were undercounted, the worst in Arkansas where the population count was off by 5.04%.
55%. That is how many Americans say that China is an enemy of the United States, according to a recent survey.
32. That is how many new variable stars have been discovered recently by astronomers.
$310,000. That is the average cost of raising a child from birth to age 17. That is up 9% from last year. Also, you're responsible for them until the age of 18.


Push My Buttons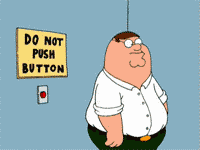 This seems like a no-brainer but it bears repeating: buttons are faster than touchscreens. A Swedish car magazine tested a dozen cars and found that it takes a lot longer to perform tasks if the car has touch screens than it does if they have physical controls.
A lot longer in fact. For a series of four tasks, it took 45 seconds to complete them with a touchscreen but only 10 seconds with the analog controls. That is 35 extra seconds with your eyes off the road, which could prove dangerous!
Remember how easy it was to adjust climate control with an actual turning knob? As Car and Driver magazine put it: "Future drivers may look back at the current trend of replacing swaths of simple, physical buttons with touchscreens and wonder why we let this happen."


Share The Love
Become a friend of Morning Invest by sharing this newsletter with someone you love.
When you do, we don't just give you a pat on the back and say, "Well done old sport." We give you actual rewards that'll make everyone jealous.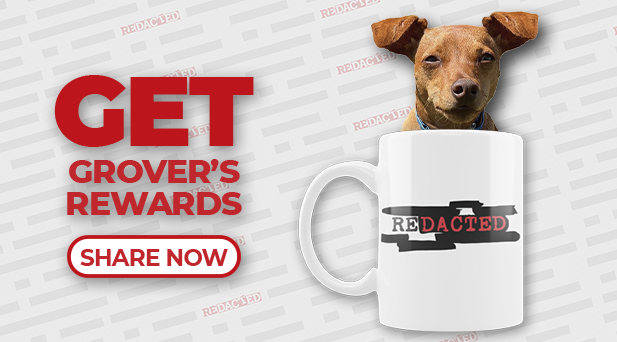 Or copy & paste your referral link to others: