| TOGETHER WITH | |
| --- | --- |

Happy Tuesday.
A dog in Southern California ran away from home to sneak into a Metallica concert. The band says that dogs shouldn't come to their shows but they're glad this one enjoyed the show. Speaking of Metallica, lead singer James Hetfield posted a message online saying he has Covid and had to cancel the second night of their Glendale concert.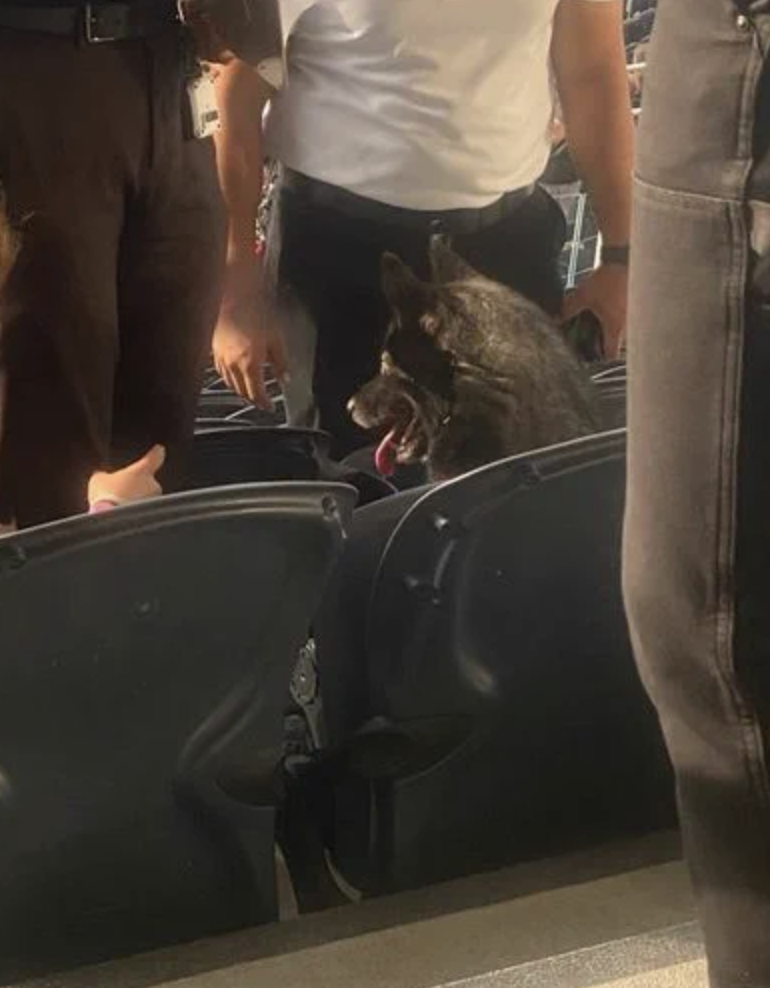 credit: metallica
In Case You Missed It. 
🤧 The White House says that Jill Biden has tested positive for Covid but President Biden so far has continued to test negative. The First Lady is double vaxxed and double boosted.
🤦🏻‍♂️ A pilot died in Mexico while doing a gender reveal stunt.
🇫🇮 Antti Lindtman, the newly elected leader of Finland's opposition party, is struggling to explain a Nazi salute photo of himself from 20 years ago.
🇮🇷 Iran has slowed uranium enrichment by 60%, according to an International Atomic Energy Agency report. Iran has not been enriching uranium to weapons grade. It has been enriching it for nuclear power production.
🇷🇺 The International Olympic Committee says that they will not ban Russian athletes from competing in the 2024 games but athletes must compete as neutral and not on behalf of Russia or Belarus.
🏊🏻‍♀️ The World Aquatics swimming competition body will do that too.
🤦🏻‍♂️ Call of Duty will introduce an AI sheriff to police "toxicity" in in-game chat.
📺 Catch Redacted live tonight at 4 PM EST right here. You can subscribe for free and click on the bell notification to be notified when we go live. Our Labor Day break is over! Also I wanted to thank the new 9,000 subscribers who joined Redacted last week. We're glad to have you on our team seeking the truth.


| | | | |
| --- | --- | --- | --- |
| | Gold | $1,930.44 | |
| | | | |
| --- | --- | --- | --- |
| | Silver | $23.51 | |
| | | | |
| --- | --- | --- | --- |
| | Bitcoin | $25,765.94 | |
| | | | |
| --- | --- | --- | --- |
| | Dow | 34,837.71 | |
| | | | |
| --- | --- | --- | --- |
| | S&P | 4,515.77 | |
| | | | |
| --- | --- | --- | --- |
| | Nasdaq | 14,031.82 | |
*Stock data as of market close, cryptocurrency data as of 5:00pm AM.


Lead: Poland Starts Rounding Up Ukrainians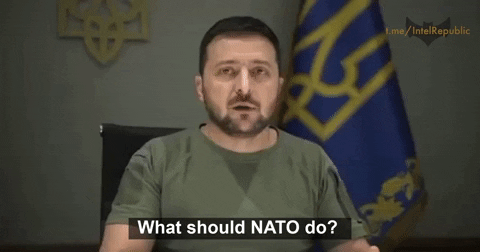 credit: giphy
Poland says that it will round up Ukrainians of military age and extradite them in order to send them to war.
Remember last year when the war began and Western countries congratulated each other for being so generous to Ukrainian refugees? So much for that!
According to Polish newspaper Rzeszpospolita, about 80,000 Ukrainians are unaccounted for, having crossed into Poland when the war began. Now a Ukrainian presidential representative says this about those people:
"This is a large number for Ukraine, because all these people can be mobilized to strengthen the ranks of the armed forces, thus strengthening our defense and security."
How will they find them?
The Ukrainian prosecutor's office says that they will issue international arrest warrants for Ukrainian citizens abroad. Abroad like throughout Europe? In the U.S.? What about all of those charities that accepted Ukrainian refugees? Do they have to send them back?
There is extreme irony in the fact that these refugees could be safer in Russia.
"If we detain such a foreigner, for example, during a simple check on the road, our National Police Information System will show that he is wanted by the Ukrainian Prosecutor's Office, because Interpol data feature there. We detain such a person, inform the prosecutor's office, and the court decides on the extradition," Polish police spokesperson Mariusz Czarka explained.
Or…. Ukraine could stop attacking the regions that voted to join Russia, agree to peace talks and let those people live.


North Korea and Russia Sitting In a Tree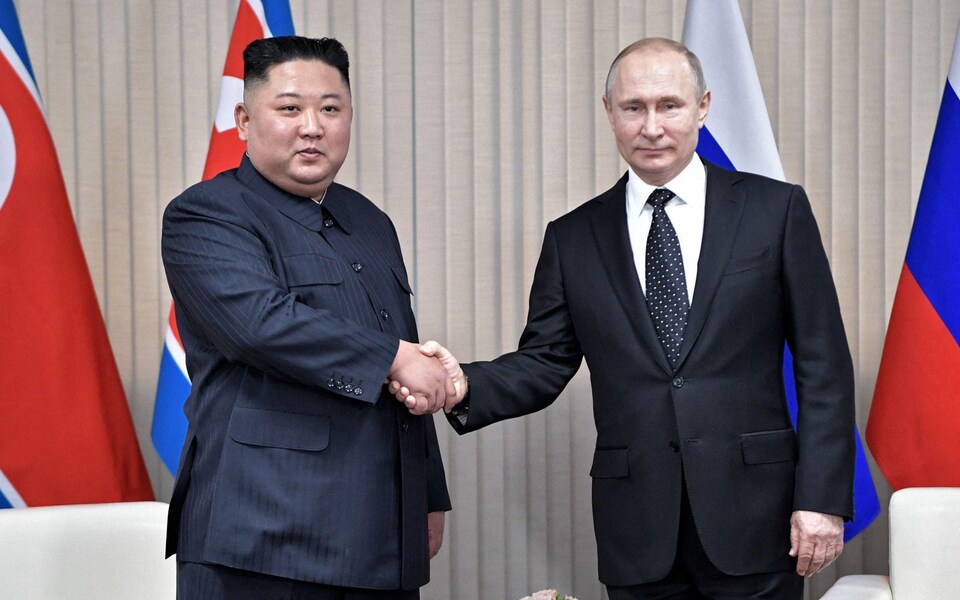 Photo credit: afp
North Korea and Russia are taking their relationship to the next level.
U.S. officials say that North Korea may ink a weapons deal with Russia. U.S. officials have told the New York Times and the Associated Press that North Korean Leader Kim Jong-un may travel to Russia "probably by armored train" to meet with Russian President Vladimir Putin.
He may also be planning to attend the Eastern Economic Forum, which is scheduled for September 10-13.
U.S. officials say that Kim Jong-un may be planning to discuss "the possibility of supplying Russia with more weaponry for its war in Ukraine and other military cooperation."
Last year the U.S. claimed that North Korea was sending shells to Russia but those claims were denied by the Kremlin.
U.S. officials also said that the North Korean leader could also be planning to ask Russia for food aid.
South Korea has also accused Russia, China and North Korea of planning joint military drills after the U.S. and South Korea conducted military exercises. War games.


Grab 16 Free stocks today! Including a Google or Tesla Stock!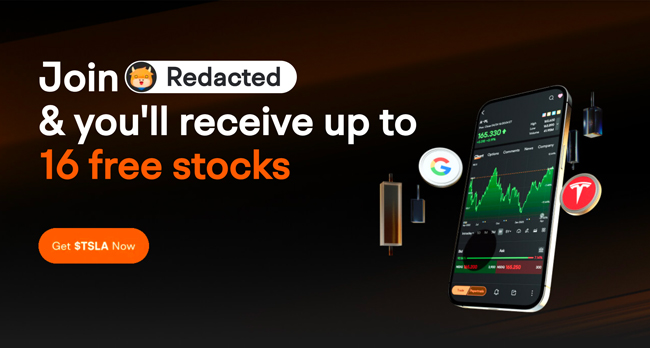 Our favorite trading platform MooMoo is giving away 15 free stocks plus one Google or Tesla stock! That's 16 total! So why wouldn't you grab these free stocks even if you never do anything else with the account? Great question!
MooMoo is a beautifully designed trading platform that makes trading simple and intuitive. MooMoo has a ton of extra bells and whistles you can't find on other exchanges like FREE level 2 quotes, earnings calendars, news alerts and more. Right now when you open a free account, make your initial deposit and you can claim 16 FREE stocks with this link. So yes 16 total free stocks!


China Finds a Loophole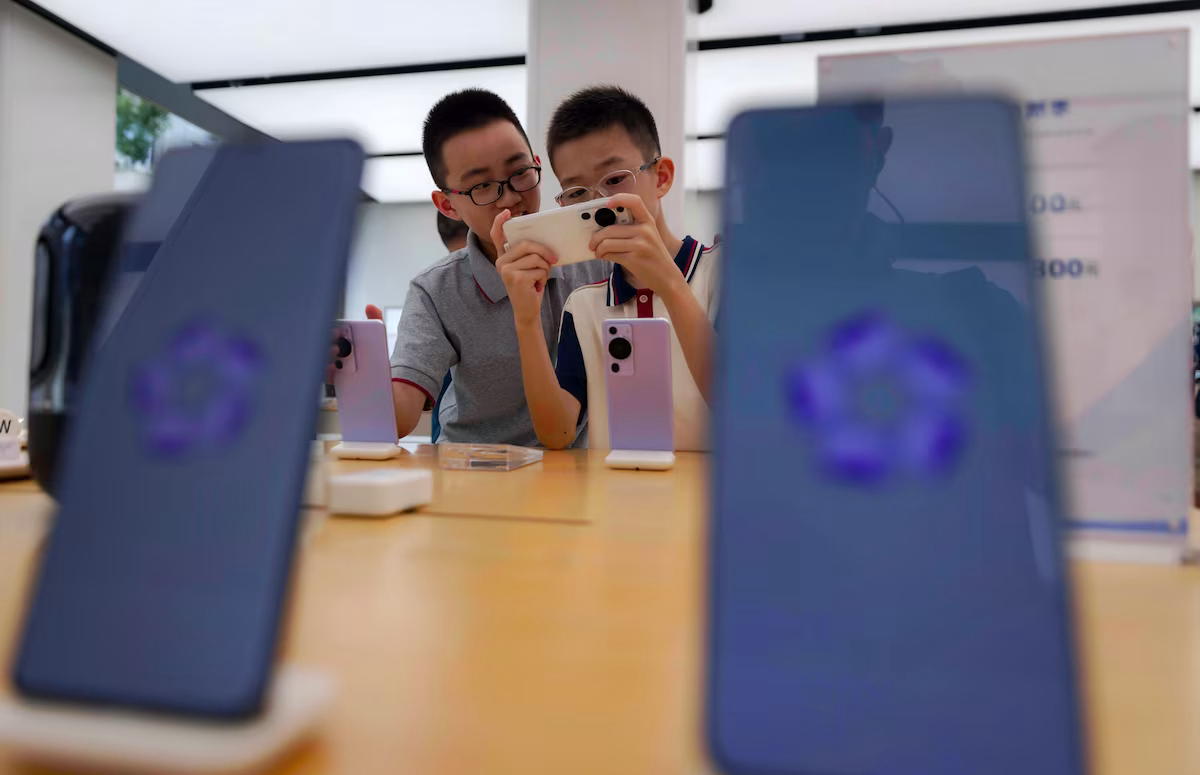 Photo credit: shutterstock
Huawei released a new smartphone that has the U.S. wondering how they did that. A headline from The Washington Post sums it up: "New phone sparks worry China has found a way around U.S. tech limits."
The phone is called the Mate 60 Pro. It was quietly launched online but demand has been strong in just a few days. Chinese media calls it Huawei's "first higher-end processor" since U.S. sanctions were announced.
Last year, the U.S. put Huawei under U.S. sanctions that many said would kill the industry or the company. Huawei worked around it and made the phone with Chinese semiconductor firm SMIC.
It sure does feel like the cold war is not doing what diplomats want it to do, doesn't it?


Something is Strange in Maui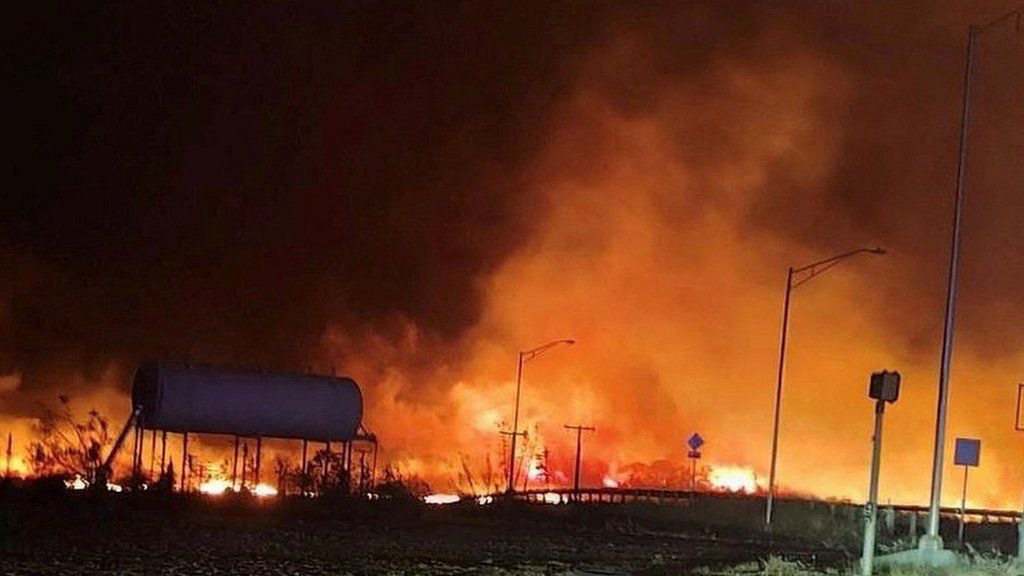 credit: bbc
Survivors from the Lahaina fire last month say that police blocked the only road out of the south side of the town, causing major traffic jams on the only available roads. Some stayed in their cars and died, they say, and others ran into the ocean and stayed there for hours.
This story continues to smell fishy. County officials have sued Hawaiian Electric over claims that power lines started the fire. The company denies those claims, while admitting that downed power lines and high winds did cause a fire on the morning of August 8 but the fire department declared that fire "contained" and "extinguished." The company said that it de-energized power lines for more than six hours before the second fire broke out so that couldn't have been them.
This does seem like a quickly-filed lawsuit when so many people are still missing and investigations still being conducted. Why is the county so sure that it was the power company?
Meanwhile, two celebrities, Oprah Winfrey and Dwayne 'The Rock' Johnson, are being slammed online for launching a fund to help Maui victims. The fund is managed by the Entertainment Industry Foundation and pledges $1,200 for every adult who was affected by the fire. Critics point out that the two have failed to read the room on this one.


News By The Numbers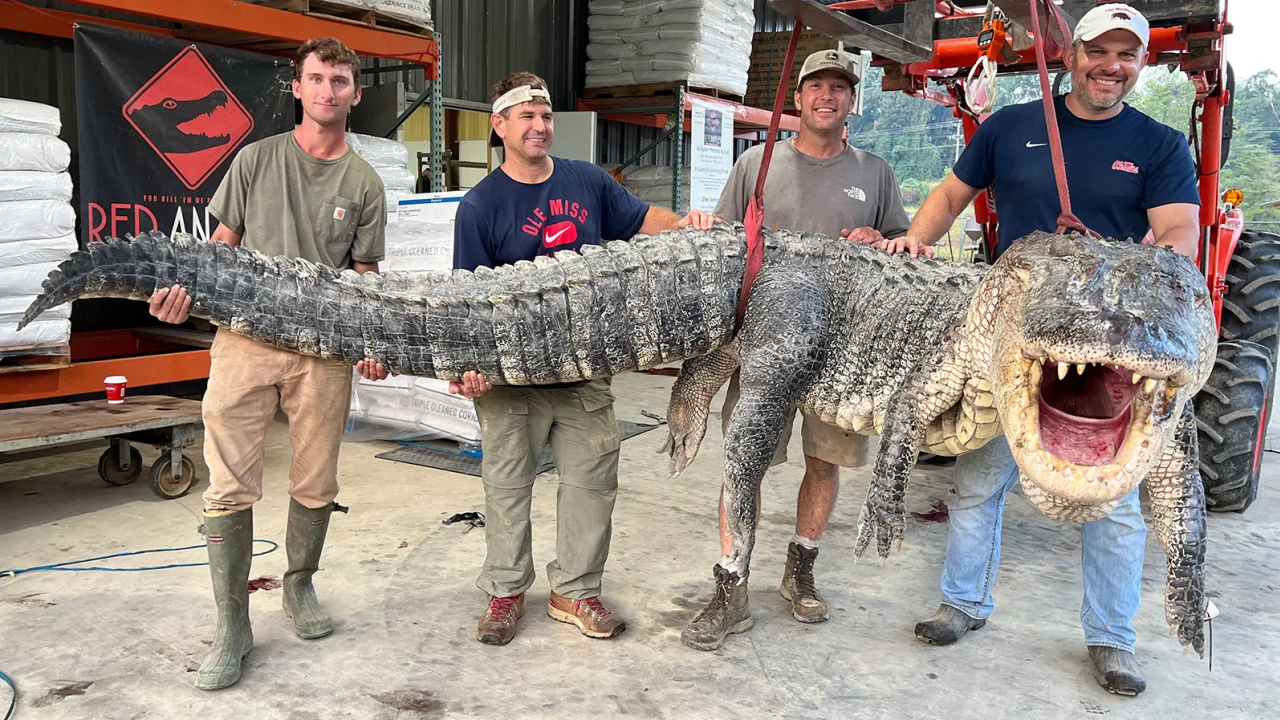 credit: red antler processing
14 feet, 3 inches. That is the size of an alligator that was captured by hunters in August. That is a state record. It weighed 802.5 pounds.
70,000. That is how many people manufactured hardship in their lives in order to experience the Burning Man festival. Most of them are stuck in the mud due to heavy rains that came over the weekend and will experience major delays getting out this week.
One. That is how many chips a teenager ate to participate in the One Chip Challenge but his mother says that she believes it killed him. The teen ate one Paqui, went home with a stomach age, and was later rushed the the hospital where he was pronounced dead. The packaging says that eating the chips could have adverse medical effects and that they should only be eaten by adults.
60-80. That is how many college students were on a pier at Lake Mendota this weekend when it collapsed. At least 25 people had minor injuries.


What's Trending?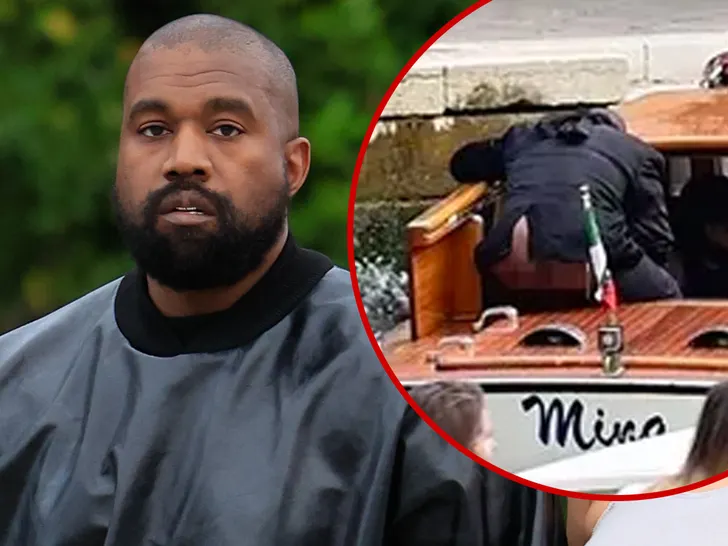 credit: tmz
Kanye West is trending because he and his wife were banned by a Venetian boat company after some racy photos showed showed him and his wife doing "obscenities" in public on said boats.
Priscilla Presley is trending because a new film about her life is being previewed at the Venice Film Festival and she is helping to promote it.
Steve Harwell is trending because the former lead singer of Smash Mouth has died at the age of 56.


SUPPORT INDEPENDENT JOURNALISM!
Click here to go to our store to grab some of our exclusive Merchandise.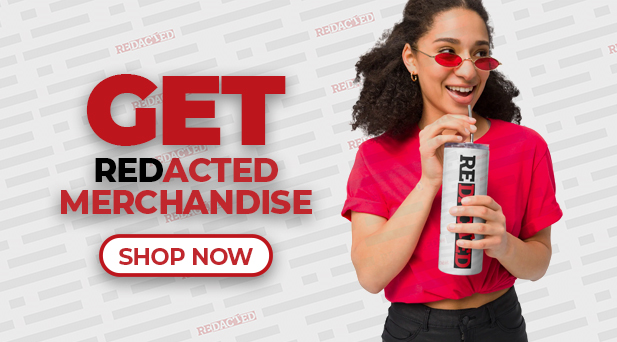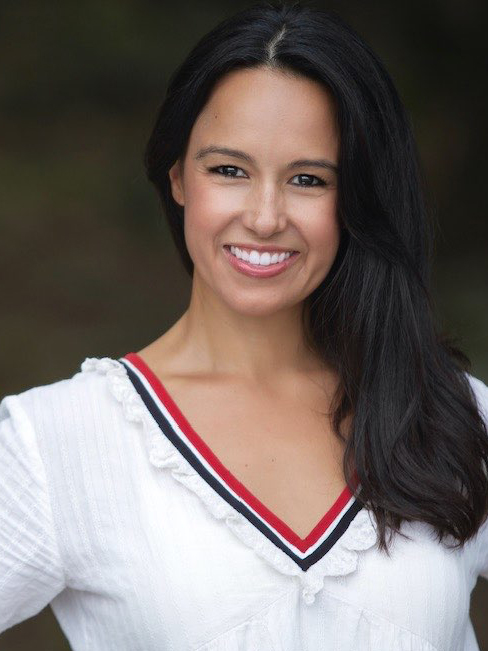 This newsletter is written and researched by Natali Morris.
Please feel free to reach Natali at

[email protected]


for any editorial feedback.