| TOGETHER WITH | |
| --- | --- |

Happy Thursday. Podiatrists say that flip flops are bad for your feet so you should only wear them in short durations. It's almost fall boot season anyway!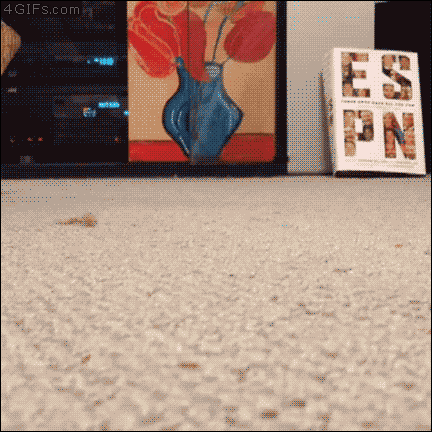 credit: giphy
In Case You Missed It.
💉 The U.S. is going to stop buying Covid vaccines and let them go commercial, meaning sold to patients or through insurance companies like other vaccines.
🍦 Researchers say that ice cream is healthier than granola. Noted!
🗳 Republican Liz Cheney who just lost a primary election to run again in Wyoming says she is considering a Presidential run.
🚨 Media companies will ask the Florida judge to unseal the affidavit supporting the raid on former President Trump's home today.
⚖️ The Justice Department has issued a grand subpoena to the National Archives seeking former President Trump's involvement in the January 6 riots. This is a separate matter from 👆.


| | | | |
| --- | --- | --- | --- |
| | Bitcoin | $23,461.30 | |
| | | | |
| --- | --- | --- | --- |
| | Ethereum | $1,849.47 | |
| | | | |
| --- | --- | --- | --- |
| | Cardano | $0.5392 | |
| | | | |
| --- | --- | --- | --- |
| | Dow | 33,980.32 | |
| | | | |
| --- | --- | --- | --- |
| | S&P | 4,274.04 | |
| | | | |
| --- | --- | --- | --- |
| | Nasdaq | 12,938.12 | |
*Stock data as of market close, cryptocurrency data as of 5:00am ET. .


The Lead: Violence in Kabul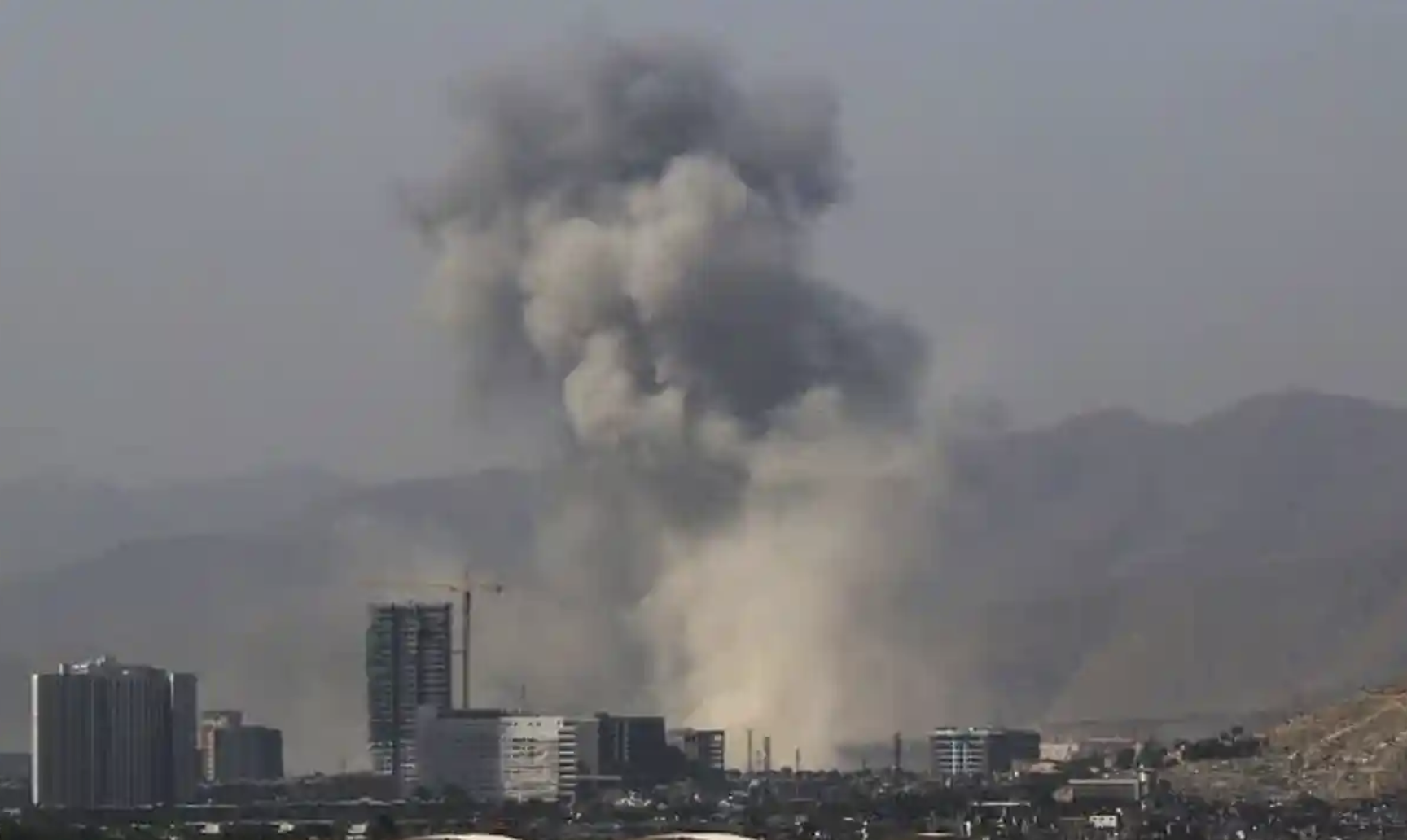 credit: twitter
At least 20 people are dead due to a huge explosion at a mosque in Kabul. Dozens more are injured.
This information is coming from the Taliban, which is the official government in Afghanistan. They are coming up on their one-year anniversary of rule after the U.S. left the region.
Speaking of that, House Republicans are accusing the Biden administration of misleading the American public about the Afghan withdrawal. A new report by the House Foreign Affairs Committee says that many more Americans were left in Afghanistan than previously reported but many thousands of Afghans who were U.S. allies were also left behind. The report also says that allies that had U.S. intelligence have escaped to Iran.
House Republicans have asked the Biden administration for more information on the withdrawal but have not received it. They say that they will subpoena this information next if they have to and if Republicans win the majority in November, they intend to launch a full congressional investigation.


Here Come The Vaccine Lawsuits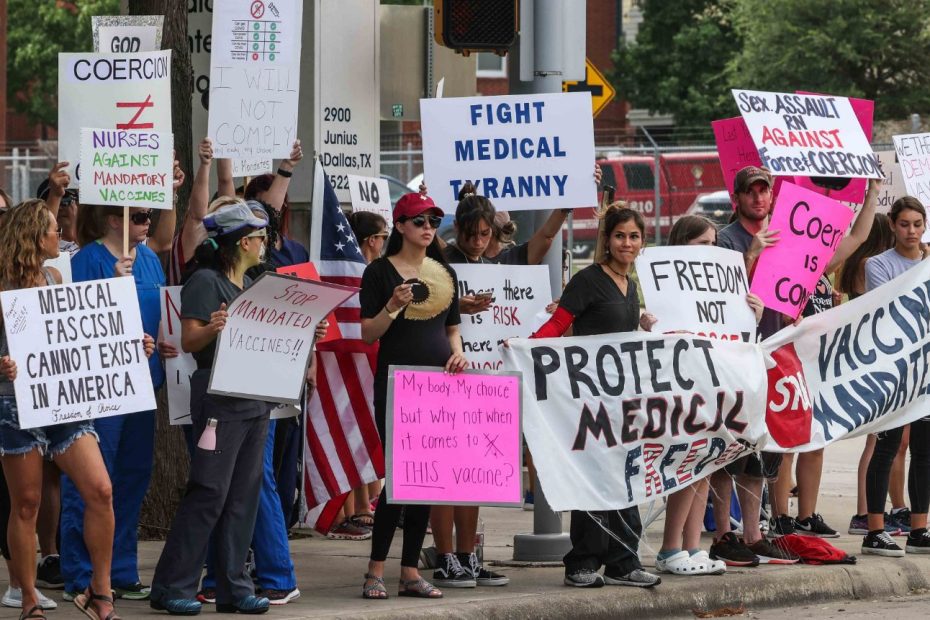 credit: beckernews
The very first class action lawsuit over vaccine mandates was settled for $10 million this week.
Healthcare providers in Illinois won a class action lawsuit against NorthShore University HealthSystem over vaccine mandates. These were healthcare workers who were fired for refusing to comply with vaccine mandates. This is clearly the first of many to come.
The case was settled out of court. Interestingly, the settlement includes money for employees that DID get vaccinated as well as money for those who did not. Employees who claimed religious exemption to the vaccine and were denied it are eligible for a payout. Those who refused the vaccine, asked for a religious exemption and subsequently lost their jobs will be eligible for $25,000. Those who requested a religious exemption and did not get it so then capitulated and got the vaccine to keep their jobs can still get $3,000.
Bloomberg has done a round-up of the litigation around vaccine mandates. Most of them claim violation of Title VII, which prohibits workplace discriminiation based on, among other things, religion. Far fewer make health related claims, interestingly enough.
These lawsuits will be interesting to watch because companies that choose not to settle them will be forced to show exactly what the mandates were based on. In Canada, a recent lawsuit showed that the government instituted vaccine travel mandates without having any scientific reason to do so. Will we get information like that in the U.S.? We're watching.


Protect Your Online Privacy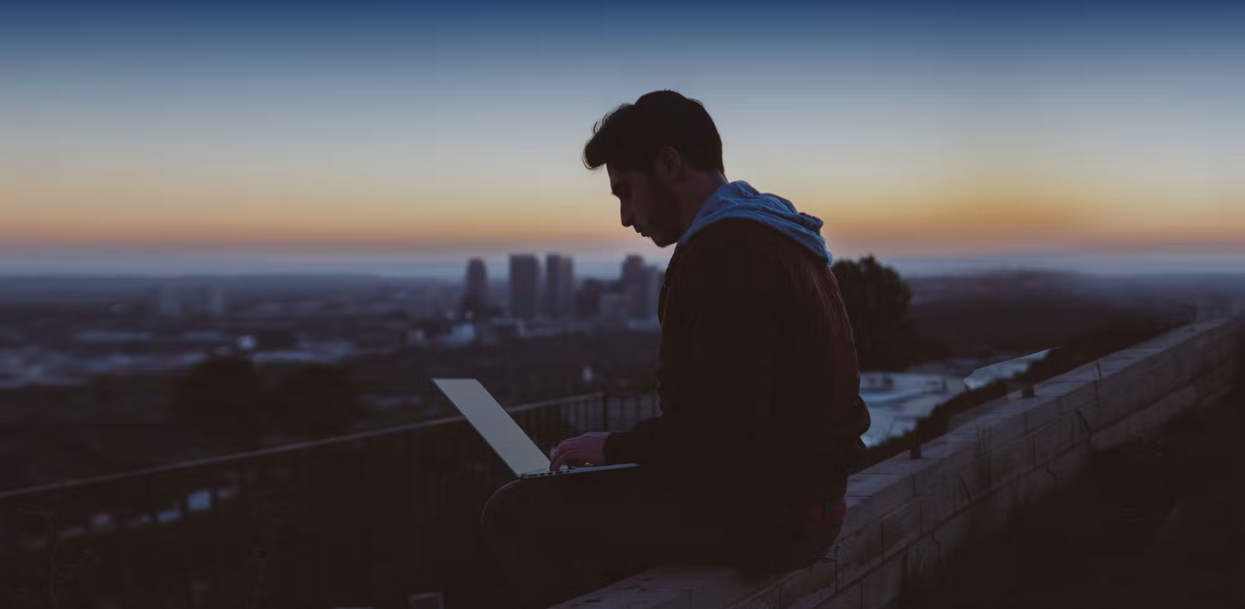 No more restrictions. Internet without borders.
It doesn't matter who your internet service provider is. ISPs in the US can legally sell your information to ad companies. ExpressVPN is an app that reroutes your internet connection through their secure servers so your ISP can't see the sites you visit. ExpressVPN also keeps all of your information secure by encrypting 100% of your data with the most powerful encryption available.
Protect your online activity TODAY with the VPN rated #1 by Business Insider. Visit ExpressVPN.com/redacted and you can get an extra 3 months FREE on a one-year package.


The CDC Unmasks Itself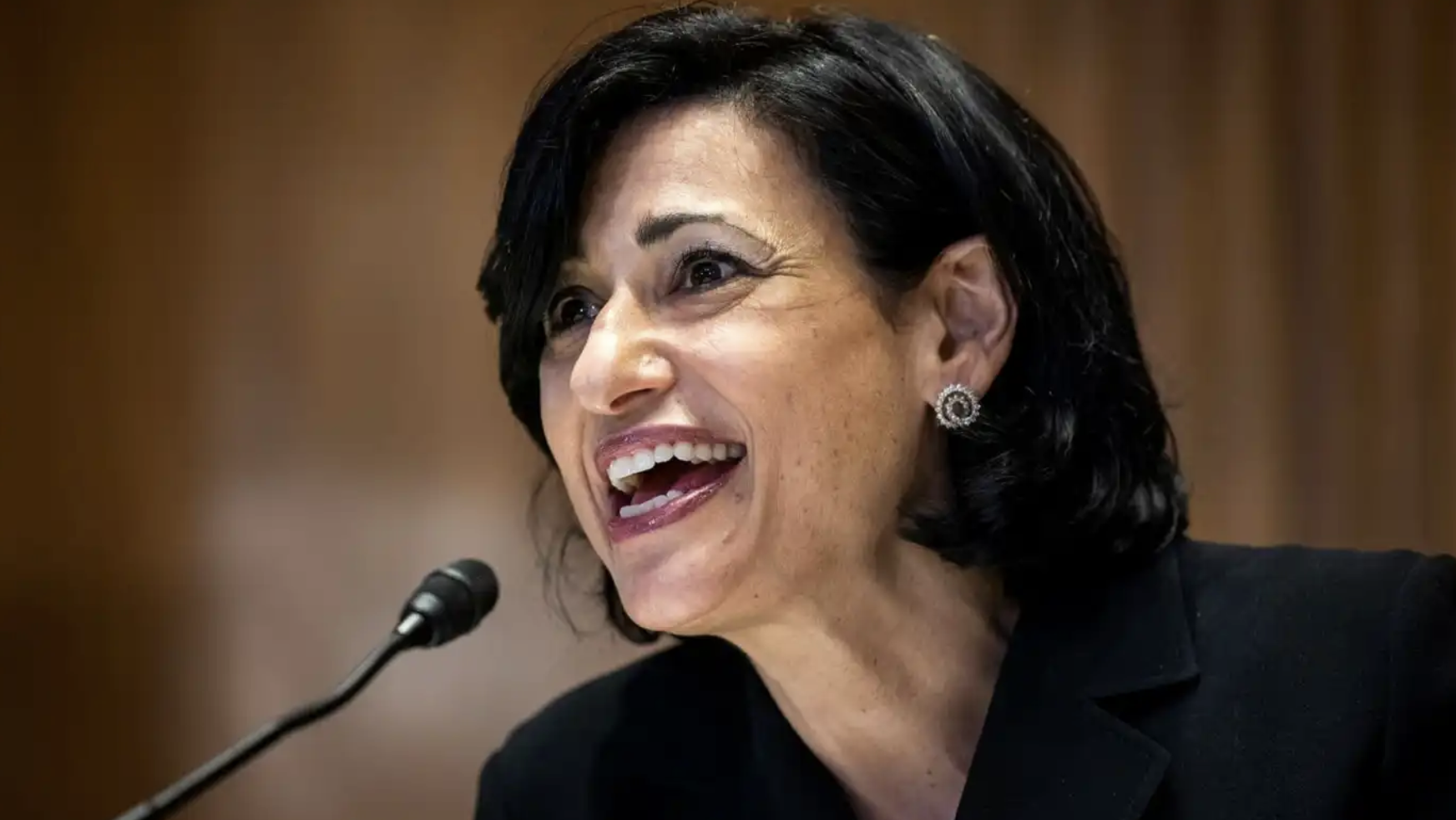 cdc director rochelle walensky credit: ap
The CDC is rebranding. The Centers for Disease Control knows that they have some PR problems since the pandemic so the agency has announced it is "modernizing" and "overhauling."
CDC Director Rochelle Walensky says she wants to improve how the agency shares information, develops public health guidance and communicates with the American public. What exactly this means is not clear but at least we get an admission that the CDC has been confusing and contradicting in the last two and a half years.
"For 75 years, CDC and public health have been preparing for COVID-19, and in our big moment, our performance did not reliably meet expectations," Walensky said in a statement. Or rather, an under-statement.


What's Trending?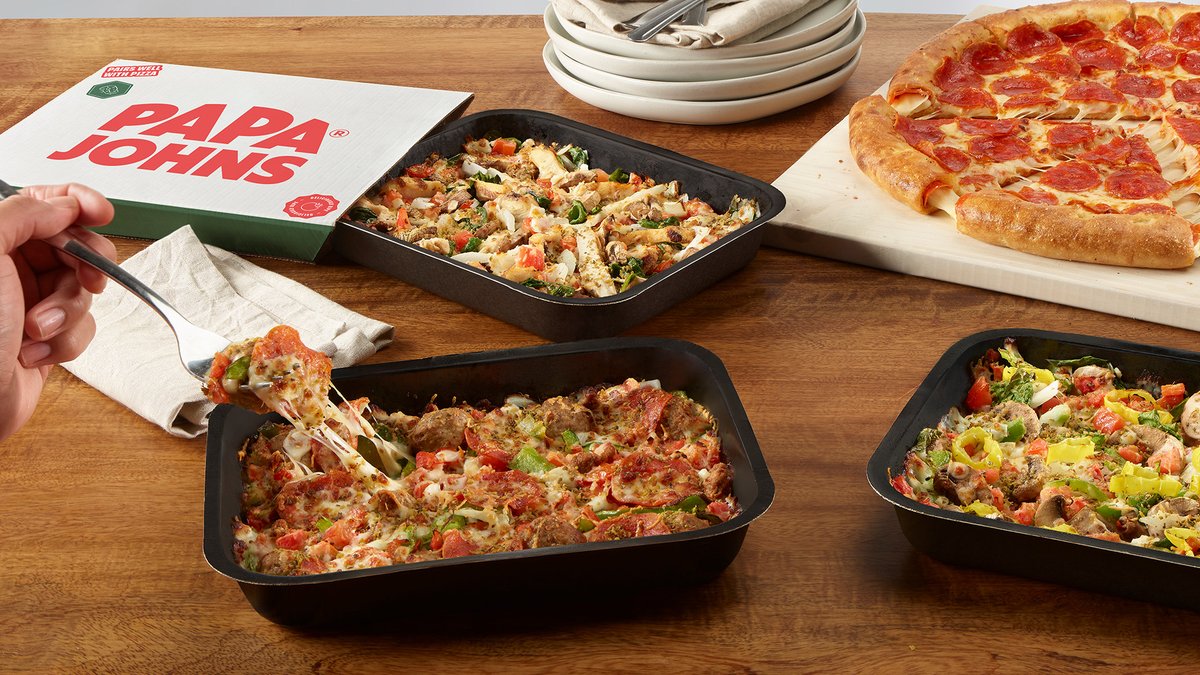 credit: twitter
Papa John's is trending because they have re-imagined the pizza into a bowl. It's all toppings and no crust. Now I've seen everything.
Anne Frank is trending because a school district in Texas has banned an illustrated version of her famous diary. Now I've seen everything again.
Jenna Ortega is trending because she is the star of "Wednesday," a new Netflix show about Wednesday Adams. The trailer was released on Wednesday.
She-Hulk is trending because the show launches today on Disney+.


News By The Numbers
$4.7 million. That is how much the average American spends in a lifetime.
70%. That is how much Bed Bath & Beyond stock was up because it became a meme stock on Tuesday, not because millions of people suddenly started buying scented candles.
4.5 million tons. That is how many cigarette butts are littered each year and scientists say that they end up in the ocean and do not break down.
43,000. That is how many traffic deaths there have been in the U.S. so far this year. That is a 16-year high. Most of them are related to speeding, not wearing a seatbelt or driving under the influence.


The Lebanese Robinhood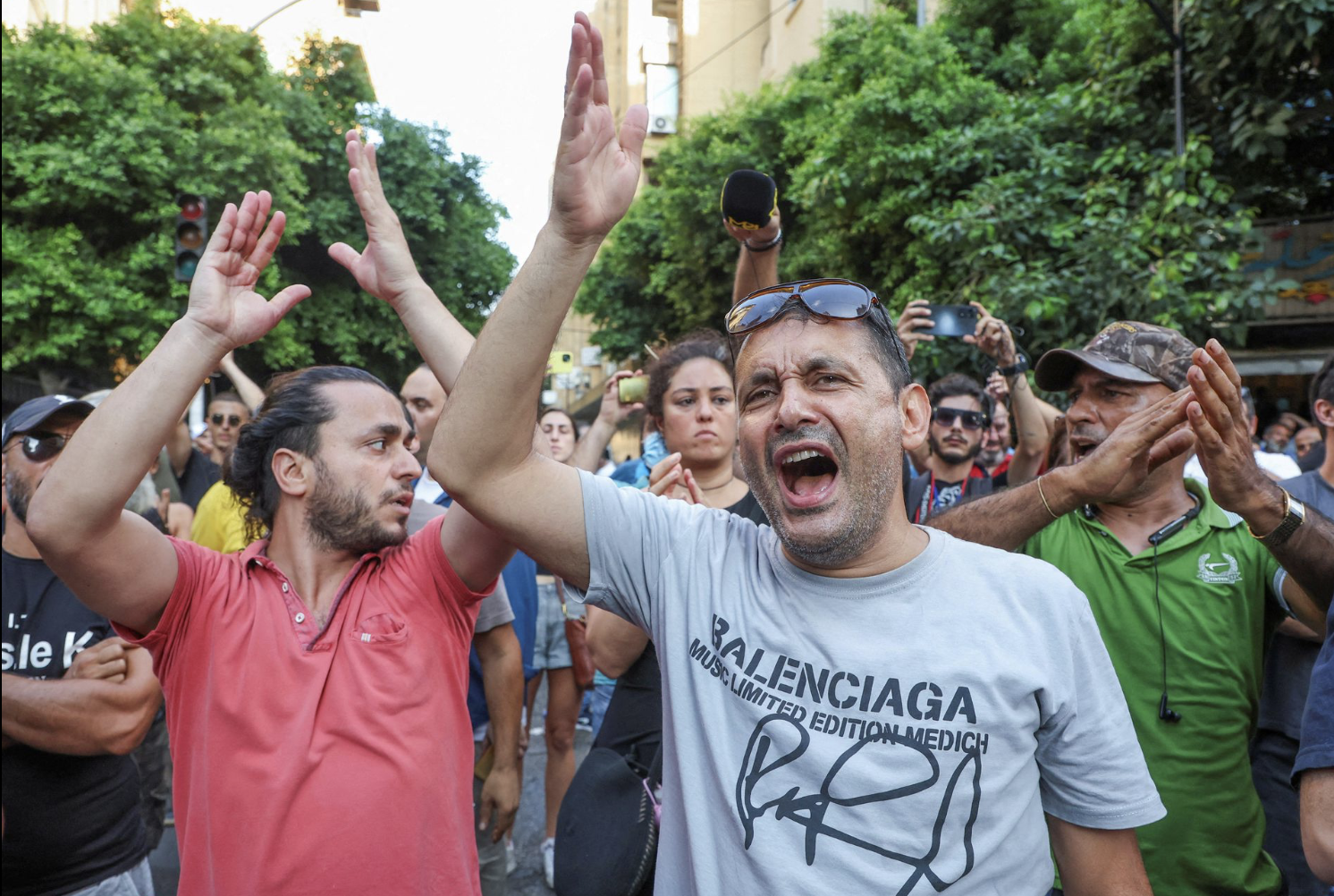 A man in Lebanon has become a national hero for holding up a bank. He was not trying to rob it. He was just trying to withdraw his OWN money.
Bassam al-Sheikh Hussein wanted to withdraw from his account to pay for his father's hospital bills. The problem is, in Lebanon, banks have put a hard limit on cash withdrawals since the 2019 financial collapse. It is a scary situation in which one cannot access their own money.
Hussein threatened bank tellers with a gun and kept them hostage. While this was happening, a crowd gathered outside in support of him changing, "Down with the rule of the banks!"
He was taken into custody but has since been released. The bank had pressed charges but has since dropped them. It seems to be a rare situation in which there is a collective understanding of how the rules in place are inhumane and no one wants to see this man suffer more as a result.


Share The Love
Become a friend of Morning Invest by sharing this newsletter with someone you love.
When you do, we don't just give you a pat on the back and say, "Well done old sport." We give you actual rewards that'll make everyone jealous.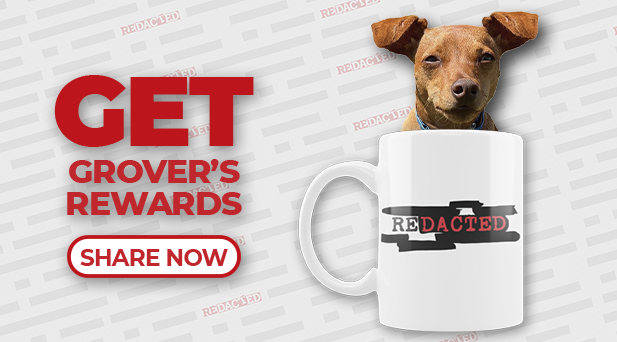 Or copy & paste your referral link to others: