| TOGETHER WITH | |
| --- | --- |

Happy Thursday.
The "final song" from the Beatles launches today. It is called "Now and Then." It features all four members of the band from a previously unreleased demo tape. John Lennon's voice was isolated using AI. Watch the background of this project here.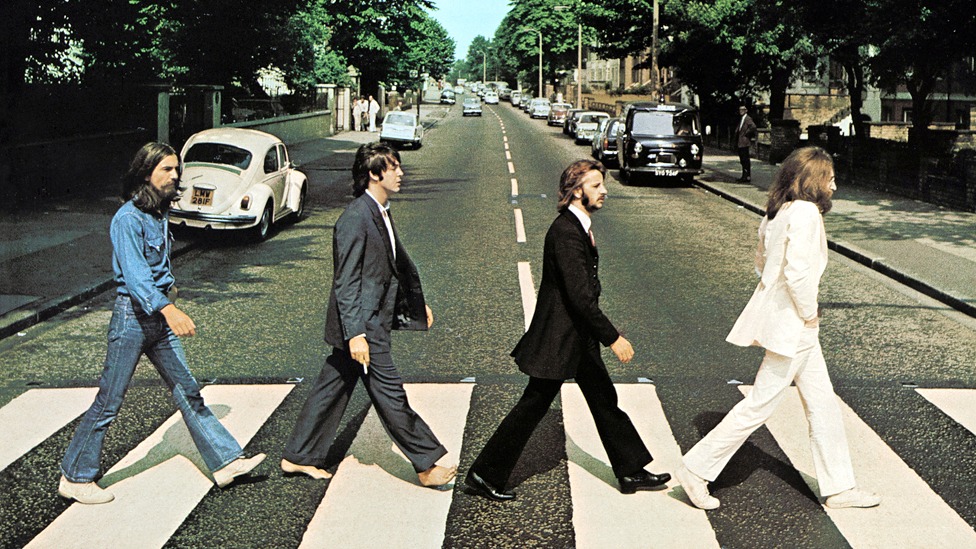 credit: bbc
In Case You Missed It.
⚾ The Texas Rangers won their first World Series title, beating the Arizona Diamond Backs in five games.
🗳️ A politician in New Jersey has been charged with with stealing mail-in ballots and replacing them with fakes in 2020 to get himself elected. But we were told mail-in balloting was safe and secure?
🇮🇱 Pope Francis has called for a two-state solution to the conflict in Israel.
🇱🇹 Lithuania has suggested a Russian embargo on buttons, nails and sewing appliances. In Australia, the government wants to ban drills and punch presses. That oughta show 'em.
🇦🇹 A Jewish cemetery in Vienna was torched and vandalized with swastikas.
⚖️ Nancy Pelosi was served with a subpoena that is reportedly related to the criminal case related to the attack on her husband.
🇷🇺 Russia has withdrawn from the Comprehensive Nuclear Test Ban Treaty (CTBT).
📺 Join us live for Redacted starting at 4PM EST.


| | | | |
| --- | --- | --- | --- |
| | Gold | $1,988.12 | |
| | | | |
| --- | --- | --- | --- |
| | Silver | $23.1 | |
| | | | |
| --- | --- | --- | --- |
| | Bitcoin | $35,407.30 | |
| | | | |
| --- | --- | --- | --- |
| | Dow | 33,274.58 | |
| | | | |
| --- | --- | --- | --- |
| | S&P | 4,237.86 | |
| | | | |
| --- | --- | --- | --- |
| | Nasdaq | 13,061.47 | |
*Stock data as of market close, cryptocurrency data as of 5:00pm AM.


Lead: Push Pause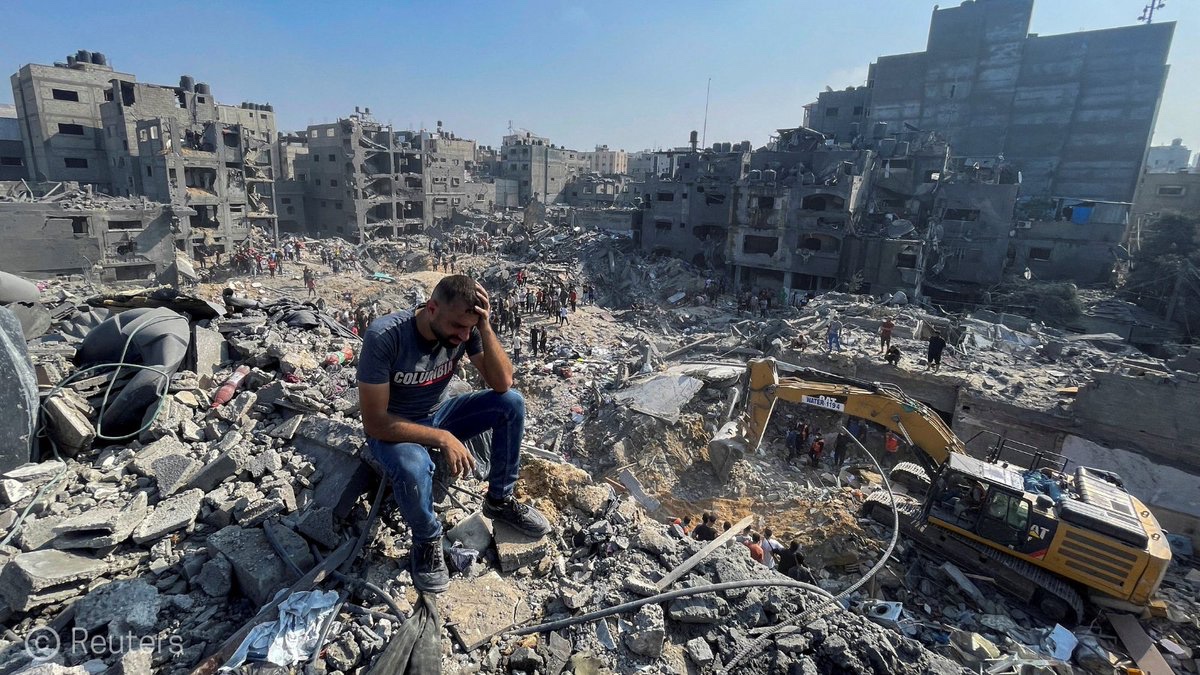 credit: Reuters
President Biden has called for a "pause" on Israel's strikes on Palestinian territories. It's not a full on ceasefire but it is something.
When asked about demanding a ceasefire, the President kind of sort of agreed. "I think we need a pause," he said. "A pause means give time to get the prisoners out."
Israel did not get that message. Overnight Israeli forces reportedly struck the Jabalia refugee camp, claiming it was targeting a high-ranking Hamas commander there. Palestinian authorities say that almost 200 people died in that strike. The United Nations on Wednesday said that this "could amount to war crimes."
Israel says that at least 16 Israeli soldiers have been killed since the ground invasion began.
The Wall Street Journal reports that Palestinians in the West Bank have also been under attack from Israeli settlers, although this is not the same coordinated response from the Israeli government. Even President Biden "flagged" this last week by saying ""They're attacking Palestinians in places they're entitled to be. It has to stop now."
Saudi Arabia has reportedly "approved the deployment of U.S. air defense systems within its borders to safeguard Israel against external threats." The Saudi King Salman and his son, Crown Prince Mohammed bin Salman, have also "launched a fundraising campaign for aid to Gaza through the king's humanitarian aid center," according to the Wall Street Journal.
The United States does seem to be working diplomatically with Saudi Arabia for a de-escalation in that region.


White House to "Counter Islamophobia"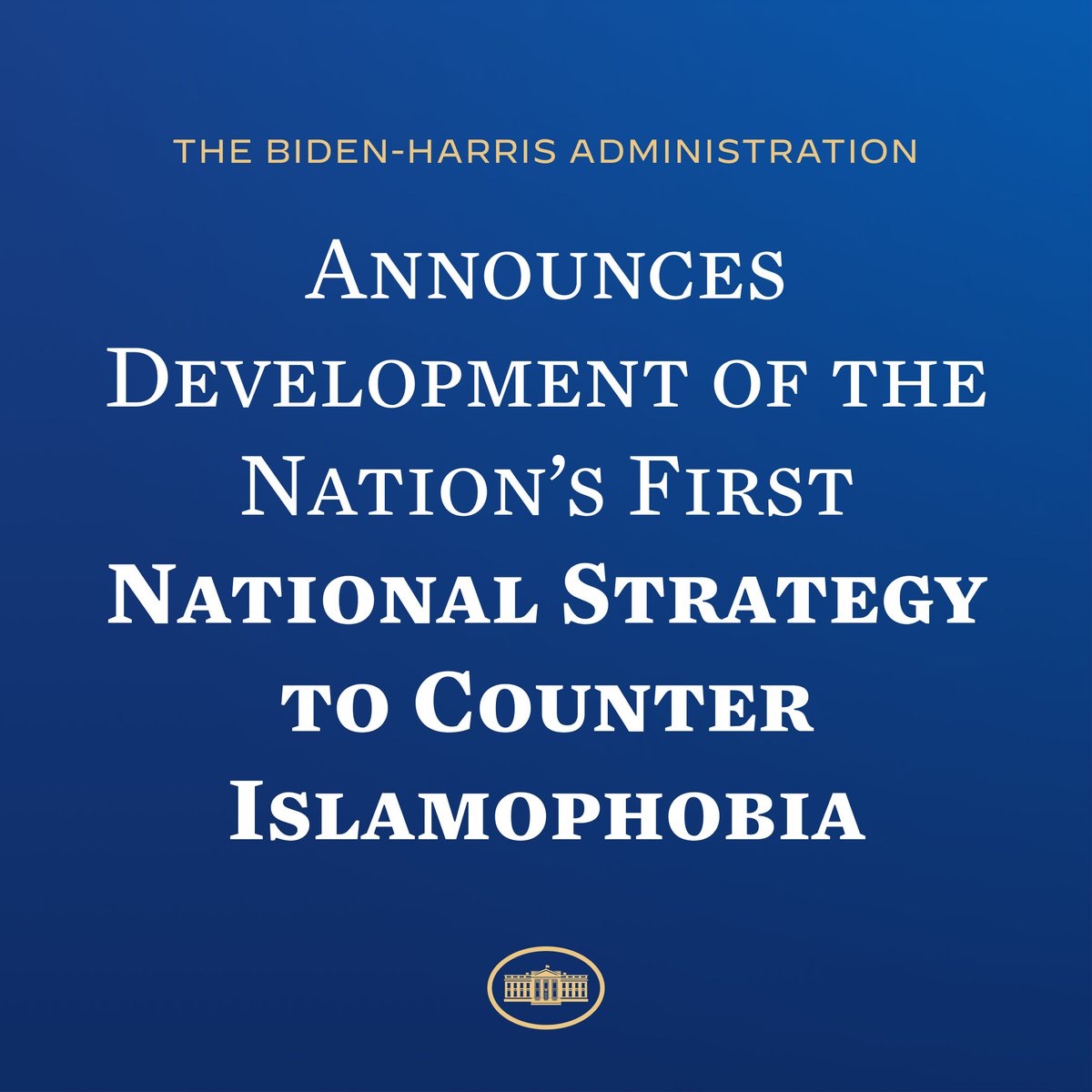 credit: @whitehouse
The United States launched a campaign to "counter Islamophobia." The initiative also includes "U.S. government efforts to counter Islamophobia, Antisemitism, and related forms of bias and discrimination."
It does feel like Islamophobia and Antisemitism are both sides of the same coin right now as a result of the war in Israel. But what can the U.S. government do? According to this press release, they will "develop a strategy."
Meanwhile, race and religion conflicts like this are happening. At Harvard, Jewish students were harassed by a group that included the editor of the Harvard Law Review Ibrahim Bharmal. This is teh same person who had previously won an award "for compassion."
Can't wait for the White House to solve this!


They've Created The Ultimate Way To Combat Stress and Sleepless Nights

BIOptimizer now gives the top 7 forms of Magnesium for stress and better sleep all in one bottle.
Their Premium Magnesium Complex has quickly become their #1 best-selling product and is a customer favorite.
Unlike other magnesium supplements that might be giving you 1-2 forms of magnesium, Magnesium Breakthrough contains all 7 forms of magnesium designed to help calm your mind and help you fall asleep, stay asleep, and wake up refreshed.
Over 75% of the population is magnesium deficient. And what most people don't know is that even if they're taking a magnesium supplement, they're still deficient because they're not getting all 7 forms. Magnesium Breakthrough is the ultimate way to give your body all 7 forms in one supplement.
Don't miss out on the most relaxing sleep ever with Magnesium Breakthrough. For an exclusive offer for Redacted readers, Go to MagBreakThrough.com/Redacted and use promo code REDACTED during checkout to save 10 percent.


Congress Votes For A War With Iran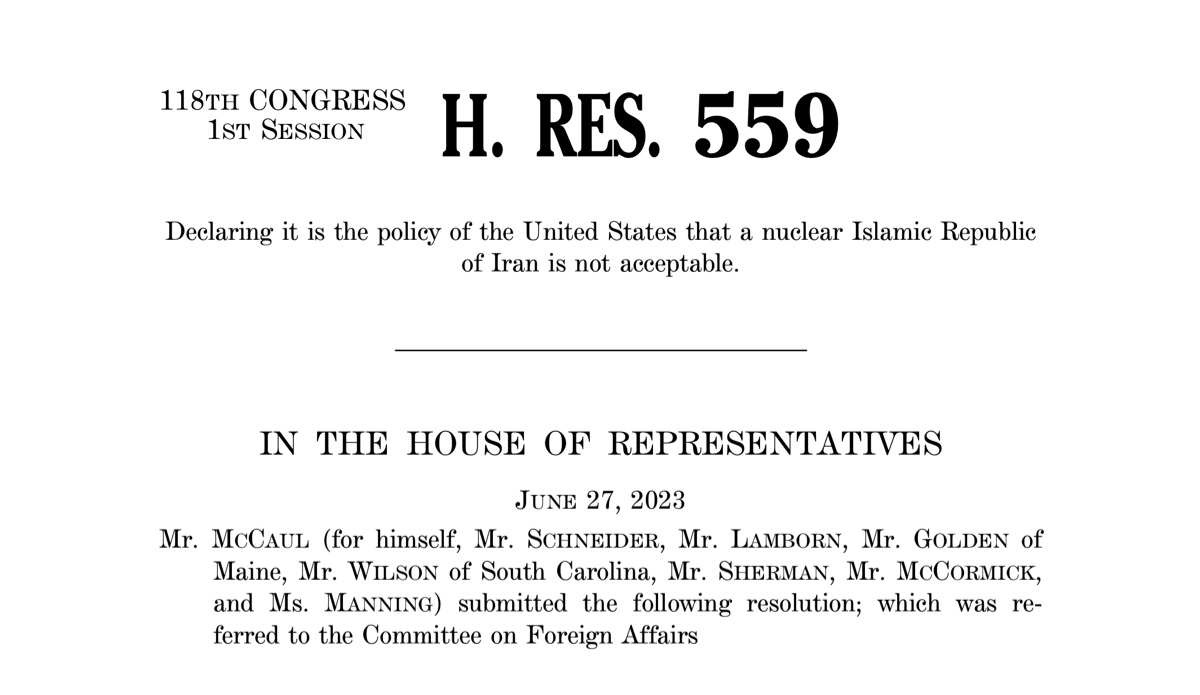 credit: Congress.gov
The U.S. House of Representatives passed House Resolution 559 on Wednesday which paves the way for a war with Iran over nuclear weapons.
The resolution declares that "it is the policy of the United States that a nuclear Islamic Republic of Iran is not acceptable." It says that the "International Atomic Energy Agency (IAEA) confirmed in May 2023 that Iran continues to enrich uranium to 60-percent purity."
That is the purity for nuclear power, not nuclear weapons. The resolution calls on the U.S. to "use all means necessary to prevent Iran from obtaining a nuclear weapon." So that would include military attacks and presumably more cyber attacks too given that the U.S. is the only country to ever launch a cyberattack on ad adversary with Stuxnet during the Obama administration.
But the FBI is warning that Iran will launch a cyber attack on the U.S. FBI Director Christopher Wray testified to the Senate Homeland Security and Governmental Affairs Committee on Tuesday and said this: "The cyber targeting of American interests and critical infrastructure that we already see conducted by Iran and non-state actors alike we can expect to get worse if the conflict expands, as will the threat of kinetic attacks."
He also warned that Iran has plans to assassinate current and former U.S. officials. Iran says that it will ignore U.S. warnings on Israel because they are "invalid."


What's Trending?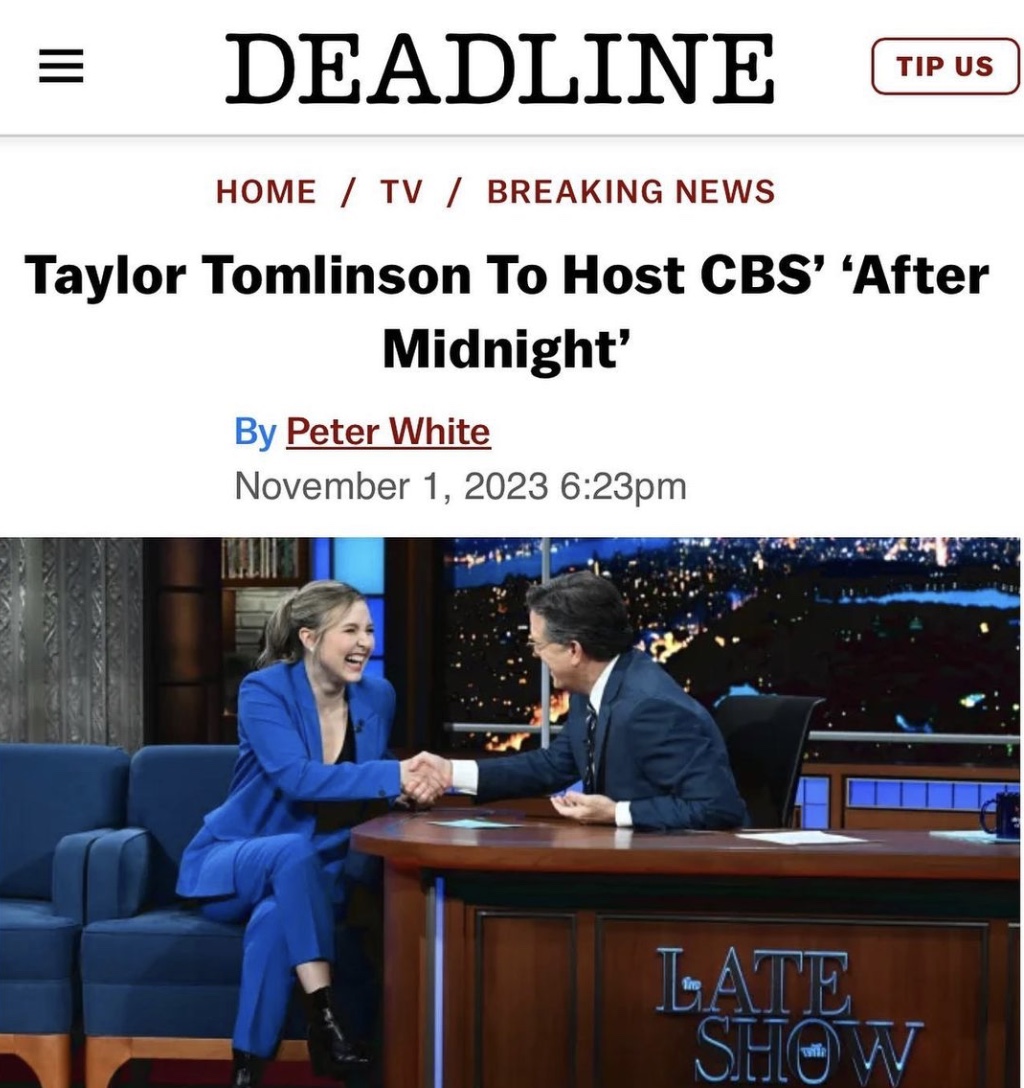 credit: @taylortomlinson
Taylor Tomlinson is trending because she was announced as the new host of "After Midnight," the new late night comedy show on CBS. This show will replace "The Late Late Show with James Corden in 2024.
Mushroom deaths is trending because an Australia woman has been arrested for allegedly poisoning people with mushrooms. At least three people died from this suspected poisoning.
George Santos is trending because the House voted not to expel him from Congress due to his legal problems of falsifying his background.


News By The Numbers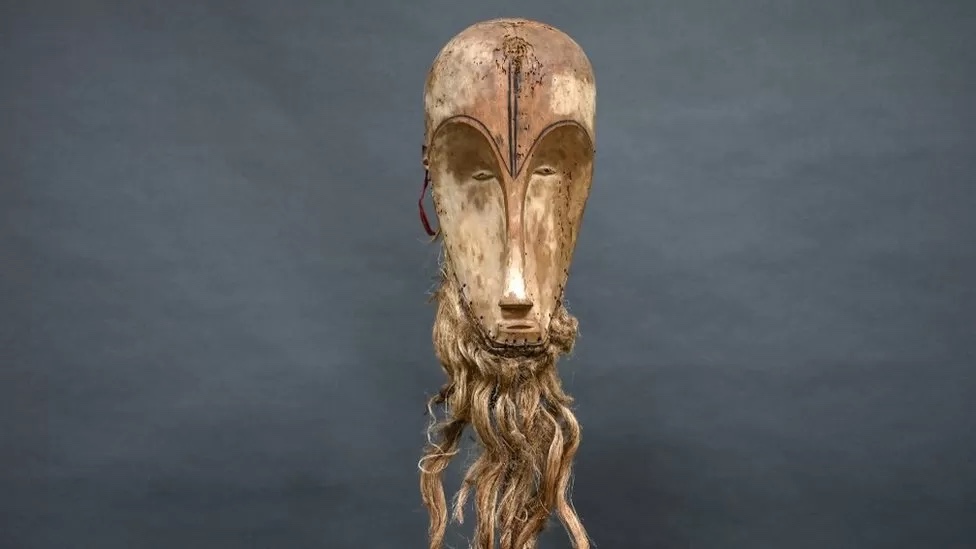 €150. That is how much an art dealer paid for an African mask from Gabon from an unsuspecting couple that did not know its worth. He turned around and sold it for €4.2 million. The case is being litigated in the U.K. but now the Gabon government has asked the case to be halted and the mask to be returned.
0%. That is how much the Federal Reserve hiked interest rates on Wednesday. In other words, they did not hike rates.
$8.6 billion. That is how much Disney is expected to pay to buy the remaining stake in Hulu.
3%. That is how much higher infant mortality was in 2022 compared to 2021, according to new data released by the CDC.


For the birds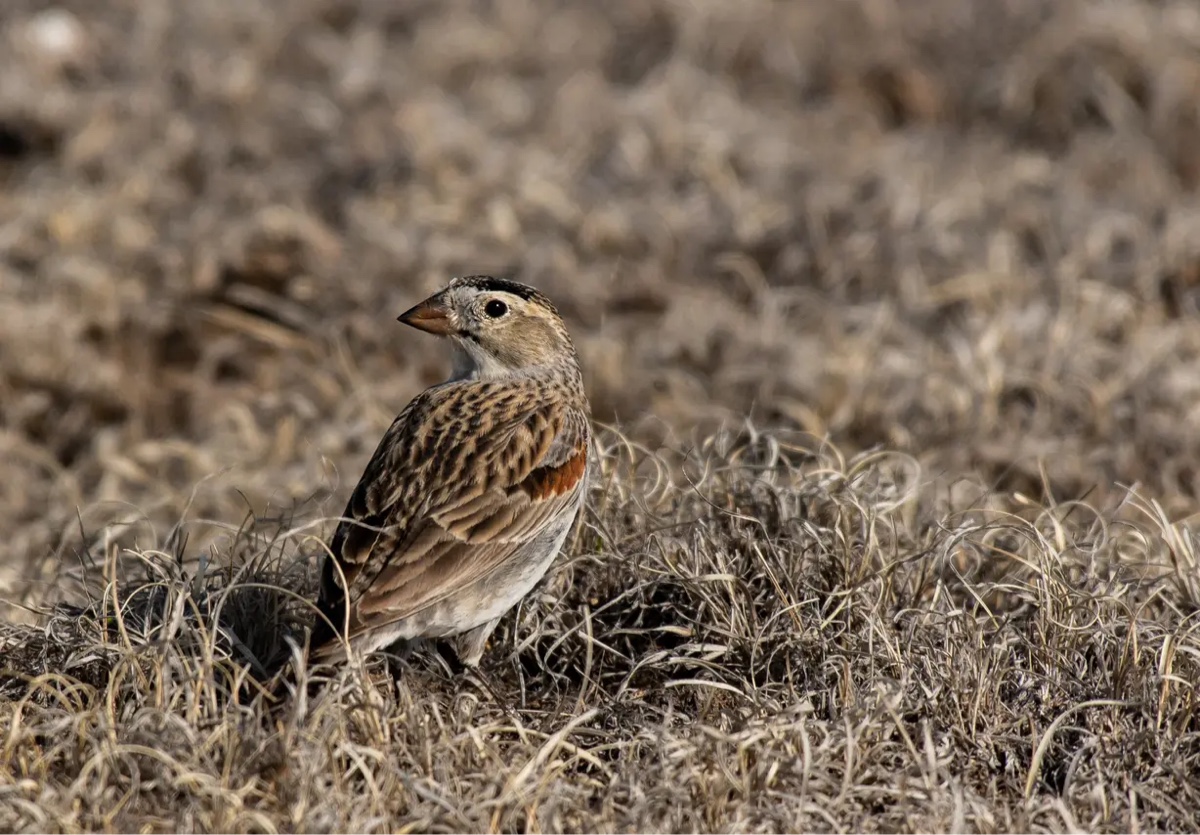 credit: Getty Images
Between 70 and 80 species of birds will be renamed if their classifications are found to be racist. This is a campaign by the American Ornithological Society.
For instance, the Thick-Billed Longspur used to be called the McCown Longspur after Confederate General John Porter McCown. The small bird was renamed in 2020 because of the association with Confederacy.
In fact, the National Audubon Society was named after John Hames Audubon, founder of the New York City birding community but also slave owner who opposed abolition. The society voted to change its name earlier this year. The Audubon shearwater seabird will soon follow suit and get a new name.
To be clear, this is all for the humans. The birds probably don't care.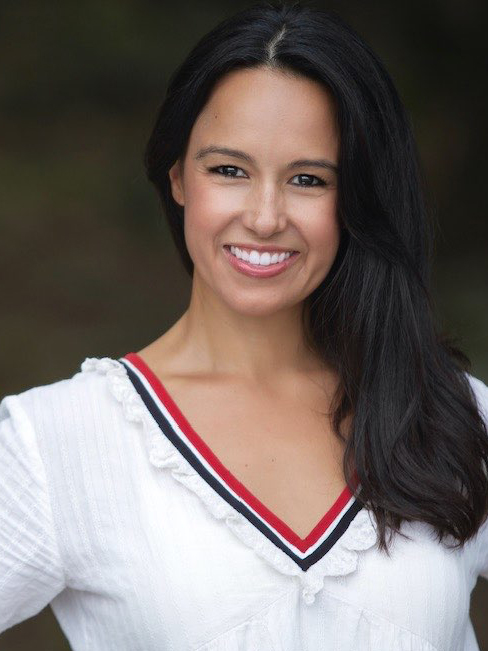 This newsletter is written and researched by Natali Morris.
Please feel free to reach Natali at

[email protected]


for any editorial feedback.