| TOGETHER WITH | |
| --- | --- |

Happy Monday.
We're back. We apologize that this newsletter and show went dark last week. Our family shared an unpleasant stomach virus and we were unexpectedly bedridden and unable to work. We took the time to think before speaking about the world that has evolved into even more war than before. May whatever higher power you believe in help us all.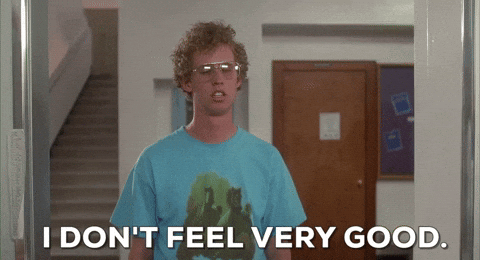 credit: giphy
In Case You Missed It.
🚨 Hunter Biden's lawyers have agreed to a trial date sometime after January 30, 2024.
🗳️ Elections in Poland over the weekend could shape the future of Europe. At this hour election officials are still counting the results and we'll have a full report on Redacted tomorrow.
🇬🇧 At least 24 people working for the Conservative party were issued fines for having parties during lockdowns in the U.K. Police are still investigating another party from December of 2020 when it was not allowed to do so.
💨 The FDA denied six vape flavors to R.J. Reynolds Vapor Company because of "risks to youth."
🍿 The Telegraph says that sex scenes are back in movies. They were gone?
🇦🇷 Argentina raised interest rates to 133%.
🇳🇬 Nigeria is battling an outbreak of diptheria.
👨🏻‍💻 Yandex's version of Chat GPT is "good enough" to pass university entrance exams.
📺 Join us for our Redacted live show tonight at 4 PM.


| | | | |
| --- | --- | --- | --- |
| | Gold | $1,914.04 | |
| | | | |
| --- | --- | --- | --- |
| | Silver | $22.55 | |
| | | | |
| --- | --- | --- | --- |
| | Bitcoin | $27,694.30 | |
| | | | |
| --- | --- | --- | --- |
| | Dow | 33,670.29 | |
| | | | |
| --- | --- | --- | --- |
| | S&P | 4,327.78 | |
| | | | |
| --- | --- | --- | --- |
| | Nasdaq | 13,407.23 | |
*Stock data as of market close, cryptocurrency data as of 5:00pm AM.


The Lead: Israel's Impending Invasion of Gaza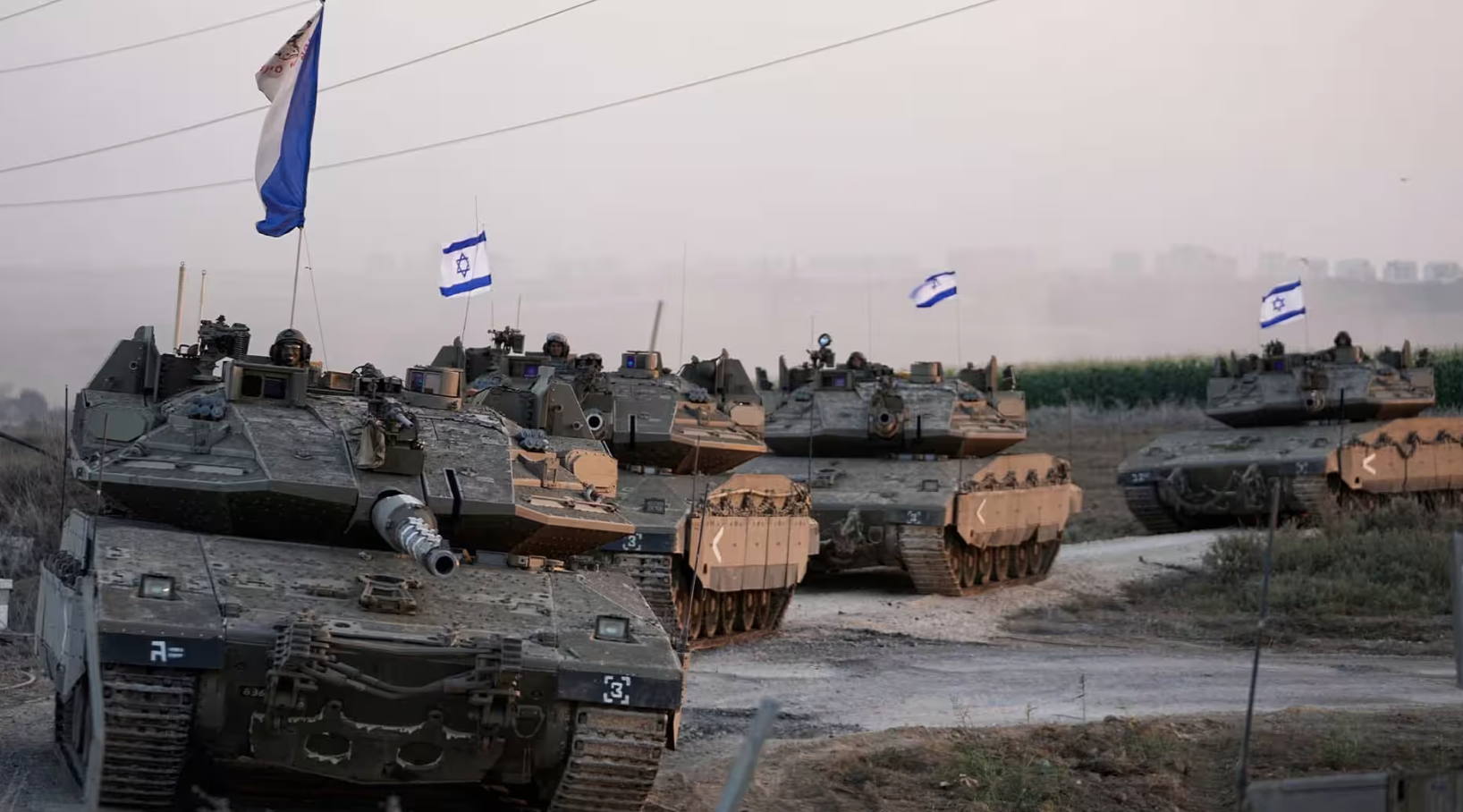 credit: cbc
The war in Israel will reach further than we could ever have imagined. It is solidifying unities that had been forming around the conflict between Russia and Ukraine and deepening racial division in countries around the globe. Before we get to the news, a prayer for humanity, may a higher power help us all.
On Sunday, the FBI warned that the conflict may inspire domestic threats from Hamas and other terrorist groups. It may also have inspired threats from Israel's supporters. In Chicago this weekend, a Muslim family was attacked in their home and a 6 year-old boy was reportedly stabbed to death because of the landlord's anti-Muslim sentiment.
A lot of online fighting revolves around the idea of Israel. Who was there first? Is it a colonialist state? We don't find that useful in the current moment. What we find useful is this question: Who will gain power from this in the same way war powers from 9/11 were taken and never released? What civilians will be sacrificed to this horror? An impending genocide?
Just like the October 7 massacre: People who have nothing to do with the conflict are being killed. Children. Children on both sides have been dragged fatally into the mistakes of adults.
Israel has warned the people of Gaza to evacuate in advance of a massive invasion. United States politicians have shown support for Israel but a leaked State Department document shows that diplomats are being told not to talk about less violence. They are being told not to use the following phrases: : "de-escalation/ceasefire," "end to violence/bloodshed" and "restoring calm." In other words they DON'T want a "de-escalation" or a "ceasefire."
The international response is too numerous to retell in this newsletter. We covered the Egyptian response today and will cover more in today's live broadcast. Join us at 4PM Eastern for our live show.


The Jim Jordan Jostling Returns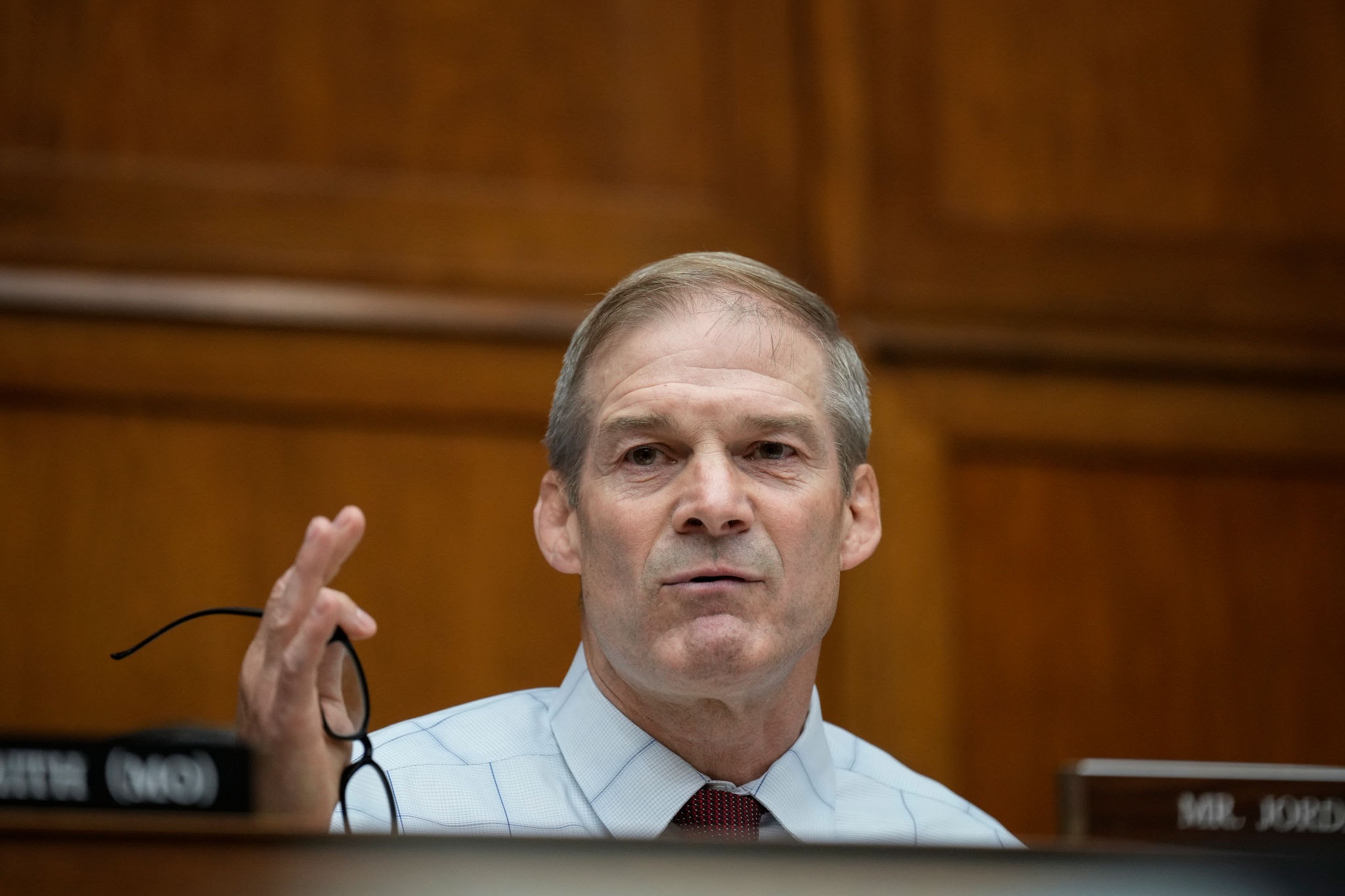 credit: getty
Representative Jim Jordan has been nominated to be the next Speaker of the House of Representatives. After the nomination he lost one round of voting before the weekend break. Another round of voting will resume this week.
If Jordan were the House Speaker, it could be good news for the Biden family as Jordan has led the Congressional Committee on Oversight and Accountability looking into the many allegations of corruption related to Hunter Biden. Speakers typically don't participate in Congressional committees.
Most recently, Jordan requested information from Fulton County District Attorney Fani Willis about her prosecution of former President Donald Trump. Specifically he requested any interaction she may have had with the Justice Department. He made this request on behalf of the House Judiciary Committee and Willis said in esssense, "Nope. I'm not going to respond to that."
Jordan has turned over a lot of uncomfortable rocks for democrats. It was him who showed us how the FBI has been persecuting Catholics for being "terrorists." It was Jordan who published the Facebook Files, showing how Facebook censored the Hunter Biden story.
Since a Speaker role would remove Jordan from these investigations, what would happen to them next? Would he have more power to move them forward or less?


Healthy Eating, Made Easy.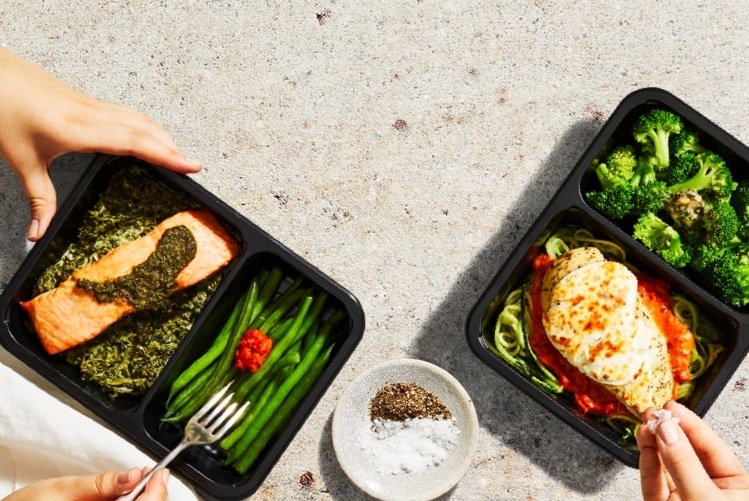 Fresh, Ready-Made Meals Delivered to Your Doorstep
Too busy with your end-of-summer goals to cook, but want to make sure you're eating well? With Factor, skip the extra trip to the grocery store, and the chopping, prepping, and cleaning up, too, while still getting the flavor AND nutritional quality you need. Factor's fresh, never frozen meals are ready in just 2 minutes, so all you have to do is heat and enjoy, then get back to crushing your goals.
Refresh your healthy habits without missing a beat. Choose from 34+ weekly flavor-packed, dietitian-approved meals, ready to eat in 2 minutes.
Level up with Gourmet Plus options, prepared to perfection by chefs and ready to eat in record time. Treat yourself to upscale meals with premium ingredients like broccolini, leeks, truffle butter, and asparagus.
This August, get Factor and enjoy eating well without the hassle. Simply choose your meals and enjoy fresh, flavor-packed meals delivered to your door. Ready in just 2 minutes, no prep, no mess! Head to FactorMeals.com/redacted50 and use code redacted50 to get 50% off.


Australians Vote Against Racism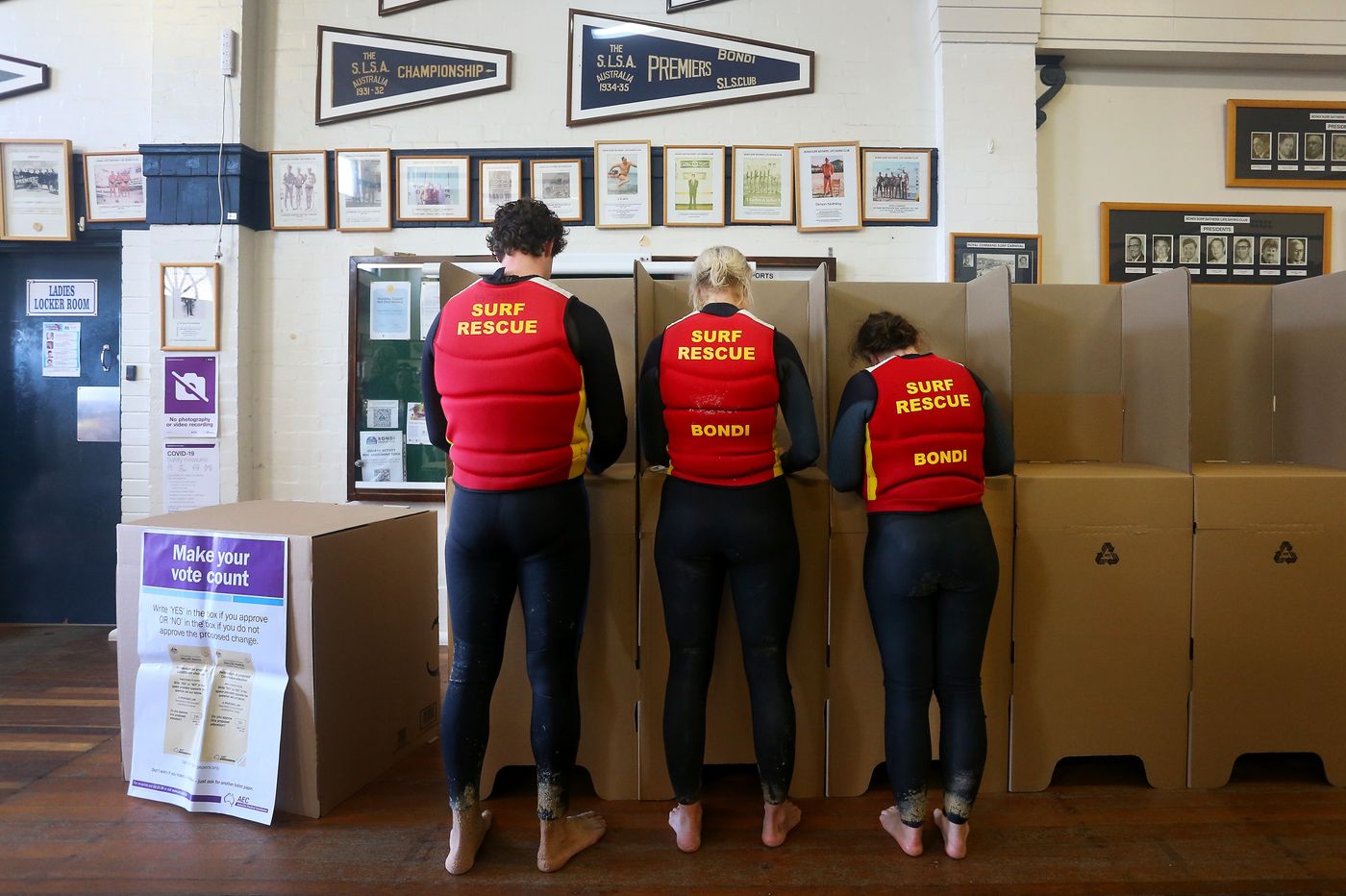 credit: getty
A major vote in Australia this weekend had voters choosing not to give separate governmental power and recognition to indigenous people.
The amendment would create a governmental advisory body called the Voice that would advise on policy on behalf of indigenous groups. Opponents say that it is equivalent to choosing one group of people, marking them with the "marginalized stamp" and giving them more power than other groups that may or may not also be marginalized.
"Doesn't matter whether you came from Bangladesh, Africa, Europe, or you're an aboriginal, we're all supposed to be equal," one Australian voter who voted against this told the Wall Street Journal.
This was a surprising result for some. The amendment had massive support from corporatations, sporting bodies, academics, celebrities and the media and yet Australia still voted no.
Cricket players were offered counseling if this amendment did not pass.
Elsewhere in the Pacific, New Zealand held elections this weekend. It was a major disappointment for the Labour Party, once the home of former Prime Minister Jacinda Ardern. Ex-businessman Christopher Luxon will be the next Prime Minister, showing that Australia too has shifted center-right after six years of Ardern's shenanigans.
What shenanigans you ask? After denying the people of New Zealand their civil liberties if they did not want the Covid vaccine, it came out that Ardern and her colleagues were exempted from the Covid vaccine. Don't worry though, she has a new job tackling misinformation globally.


What's Trending?
credit: getty
Cristiano Ronaldo is trending because of a report that he was sentenced to 99 lashes for hugging a single woman who is a paralyzed artist and an avid Ronaldo fan. The Iranian embassy says that this is not true. In fact, some lawyers in Iran did file a complaint about the hug but the government has not acted upon it and is unlikely to.
Kevin Afghani is trending because he will be the new voice of Mario in the next Super Mario Bros. game.
This video is trending because of fake audio that was superimposed on it. It features a CNN crew hiding in a ditch from bombs is Israel. The parody version has a producer telling them to fake being scared yet it appears that they are legitimately scared.


News By The Numbers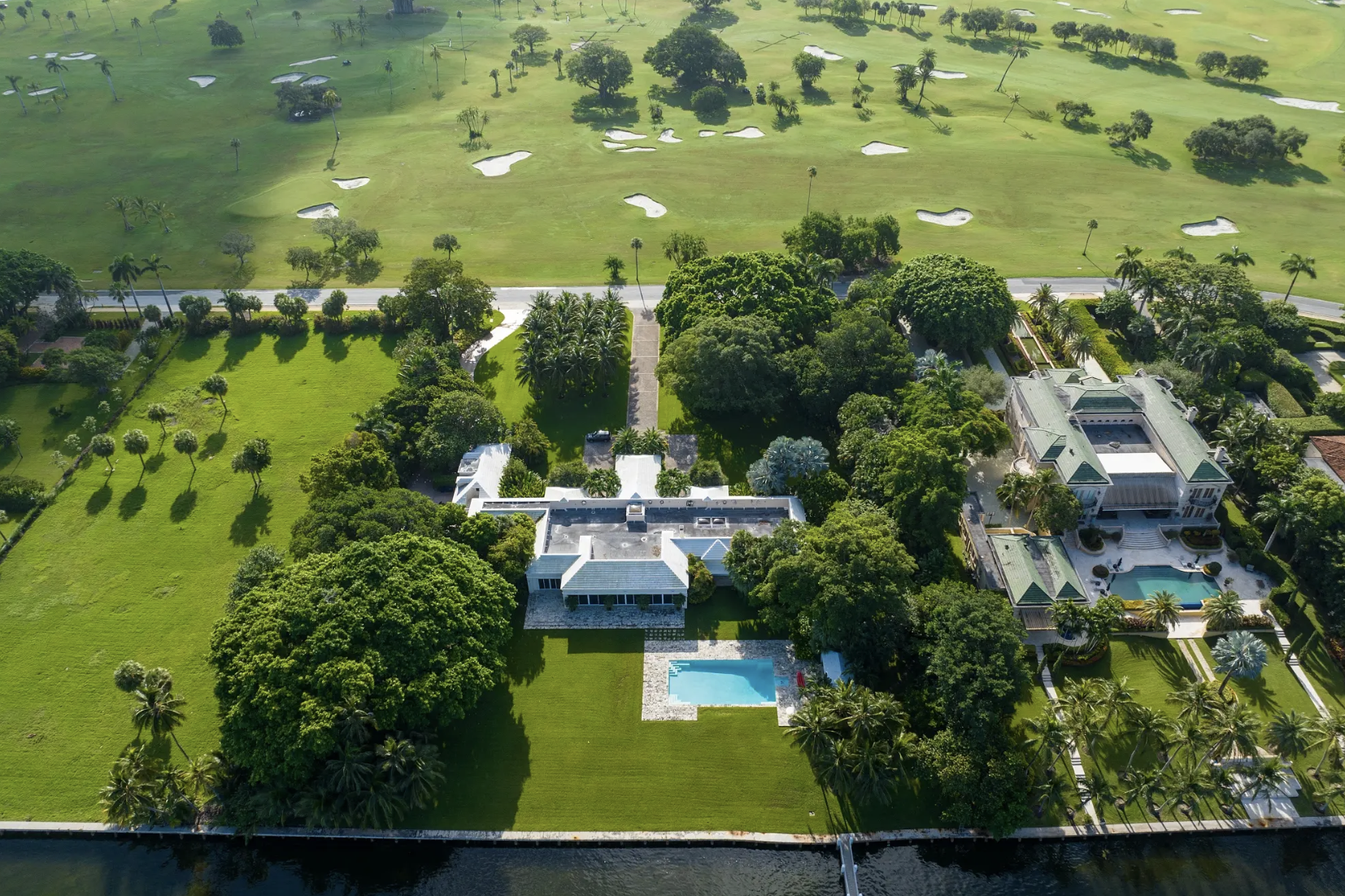 $79 billion. That is how much Amazon founder Jeff Bezos paid for a new home in Florida that is called a "billionaire bunker."
7 years. That is how long Jada Pinkett Smith says that she's been separated from husband Will Smith. This is one of many revelations from her new book. Sigh. Okay.
$50,000. That is how much the family of Olympic gymnast Mary Lou Retton say they needed to cover the athlete's medical bills due to a severe bout of pneumonia. They launched a crowd fund and have raised over $400,000 as of the time of this writing.
2,000 pints of beer in 200 days. That is what one man in the U.K. says that he is doing just because he can. He's tracking it with a spreadsheet because it's the best way to keep track of goals!


Ukraine's Counter Offensive has "Failed Completely" – Putin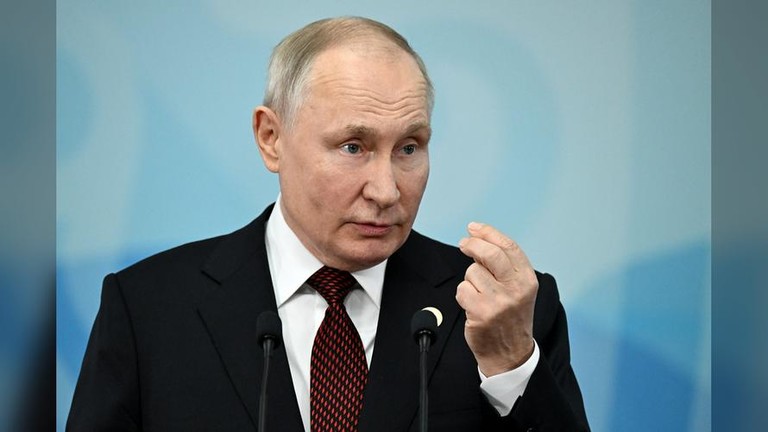 credit: rt
Russia says that it considers Ukraine's counteroffensive over. That NATO counteroffensive has cost over 90,000 lives and pretty much no one ever thought it would succeed in regaining territory. It's a tragic story about so much loss.
Russian ambassador to the United Nations, Vassily Nebenzia, said this to the Security Council on Friday: "For several days now, Russian troops have switched to combat operations, practically along the entire front line. Therefore, we can consider the so-called Ukrainian counteroffensive formally over."
Nebenzia says that they are not opposed to "the armed forces of Ukraine." They are still opposed to NATO and the "criminal neo-Nazi regime of [Vladimir] Zelensky."
Ukraine has not been able to account for the counteroffensive recently, which is why President Zelensky has been trying to regain internationally attention after losing the stage to the conflict in Israel. Last week he had a speech to European parliament canceledand an invitation to tour Israel on a "solidarity tour" declined. He tried to blame Russia for the attack on Israel but even Israel rejected that. Israel's ambassador to Moscow, Alexander Ben Zvi, rejected the allegations that Russia had anything to do with it as "complete nonsense."


SUPPORT INDEPENDENT JOURNALISM!
Click here to go to our store to grab some of our exclusive Merchandise.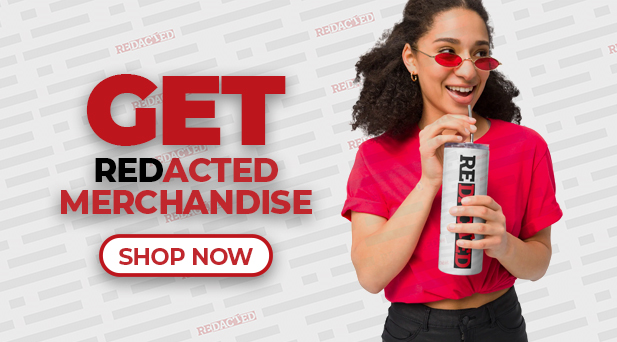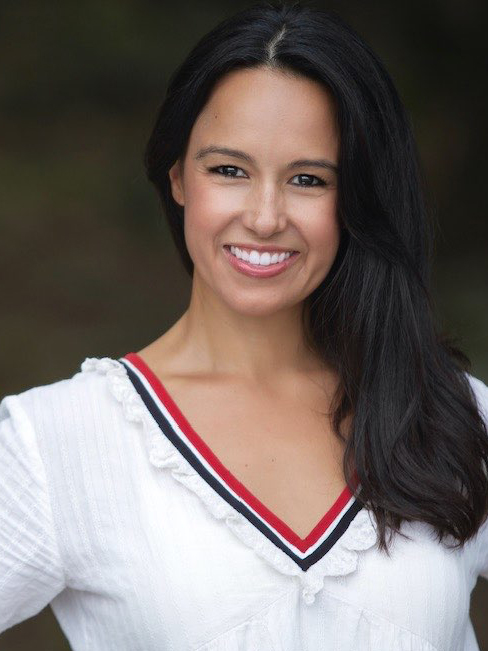 This newsletter is written and researched by Natali Morris.
Please feel free to reach Natali at

[email protected]


for any editorial feedback.