TOGETHER WITH

Happy Thursday.
Former Texas Rangers player Ian Kinsler wore a Team Israel jersey for the first pitch of the ALCS game on Wednesday. Someone should tell him that war is not a sporting event to illicit your friendly team rivalry. Foul ball.
credit: giphy
In Case You Missed It.
🏛️ Representative Jim Jordan lost another vote for the House Speaker role. Another round of voting will happen today.
🛰️ A new report from the FAA says that one person could be killed every two years by falling space junk. Well, we're all going to die somehow.
🚨 People who work for Meta screening violent content are suing the company because they say that watching that content has caused psychological trauma.
⚽️ The African Football League will launch on Friday with eight teams playing for a prize pot of €10 million.
🇷🇺🇨🇳 China and Russia are moving forward with the Siberia 2 gas pipeline between Russia and China via Mongolia. It is set to be ready by 2025.
🌕 India says that it will put its first Indian human on the moon by 2040.
🇬🇧 A U.K. court ruled that a U.S. company that sold a facial recognition database featuring images of British citizens from their social media accounts will not be fined because the company only sold the images to law enforcement agencies outside of the U.K. and E.U. So that's fine…
📺 You can catch last night's live Redacted show right here.


| | | | |
| --- | --- | --- | --- |
| | Gold | $1,950.07 | |
| | | | |
| --- | --- | --- | --- |
| | Silver | $22.92 | |
| | | | |
| --- | --- | --- | --- |
| | Bitcoin | $28,322.06 | |
| | | | |
| --- | --- | --- | --- |
| | Dow | 33,665.08 | |
| | | | |
| --- | --- | --- | --- |
| | S&P | 4,314.60 | |
| | | | |
| --- | --- | --- | --- |
| | Nasdaq | 13,314.30 | |
*Stock data as of market close, cryptocurrency data as of 5:00pm AM.


The Lead: Biden Gives Greenlight for Gaza Invasion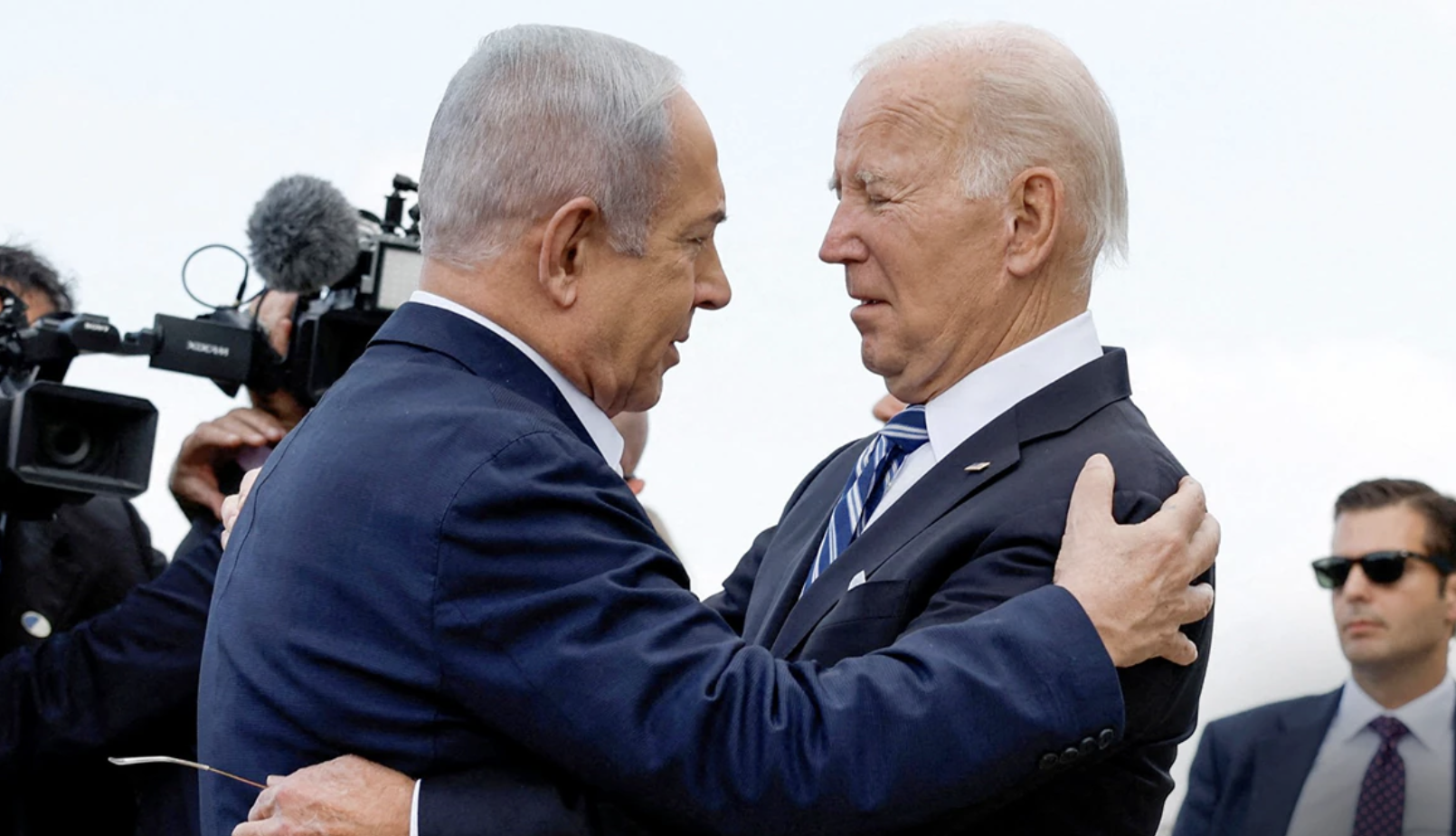 credit: reuters
On Wednesday, hundreds of people entered a congressional office demanding a ceasefire between Israel and Gaza. At least 100 people were arrested.
The demonstrations were organized by two Jewish groups, Jewish Voice for Peace and IfNotNow. They chanted "Cease Fire Now."
This happened during President Biden's visit to Israel where he gave a green light to Israel to launch a ground invasion of Gaza. He compared the October 7 attacks on Tel Aviv to "fifteen 9/11s."
President Biden is scheduled to address the nation about U.S. support for Israel and Ukraine on Thursday evening.
The U.S. on Wednesday voted against a UN Security Council resolution that would have called for "humanitarian pauses" to allow the delivery of aid to Gaza. Like the vote for peace on Tuesday, they said that the resolution does not condemn Hamas enough. Russia abstained from the vote because the resolution did not call for a ceasefire.
What about the West Bank, a separate Palestinian settlement that is not run by Hamas and did not instigate the October 7 attacks? Israel is firing on the West Bank too just in case they get any thoughts of copycat attacks on Israel. An IDF spokesperson told Sky News that Israel will no longer be restrained. Young people who threw stones at Israeli soldiers were shot on camera and the spokesperson said that stones are considered weapons and that Palestinian leaders need to "control where their young are."


Pfizer Announces New Pricing on Covid Meds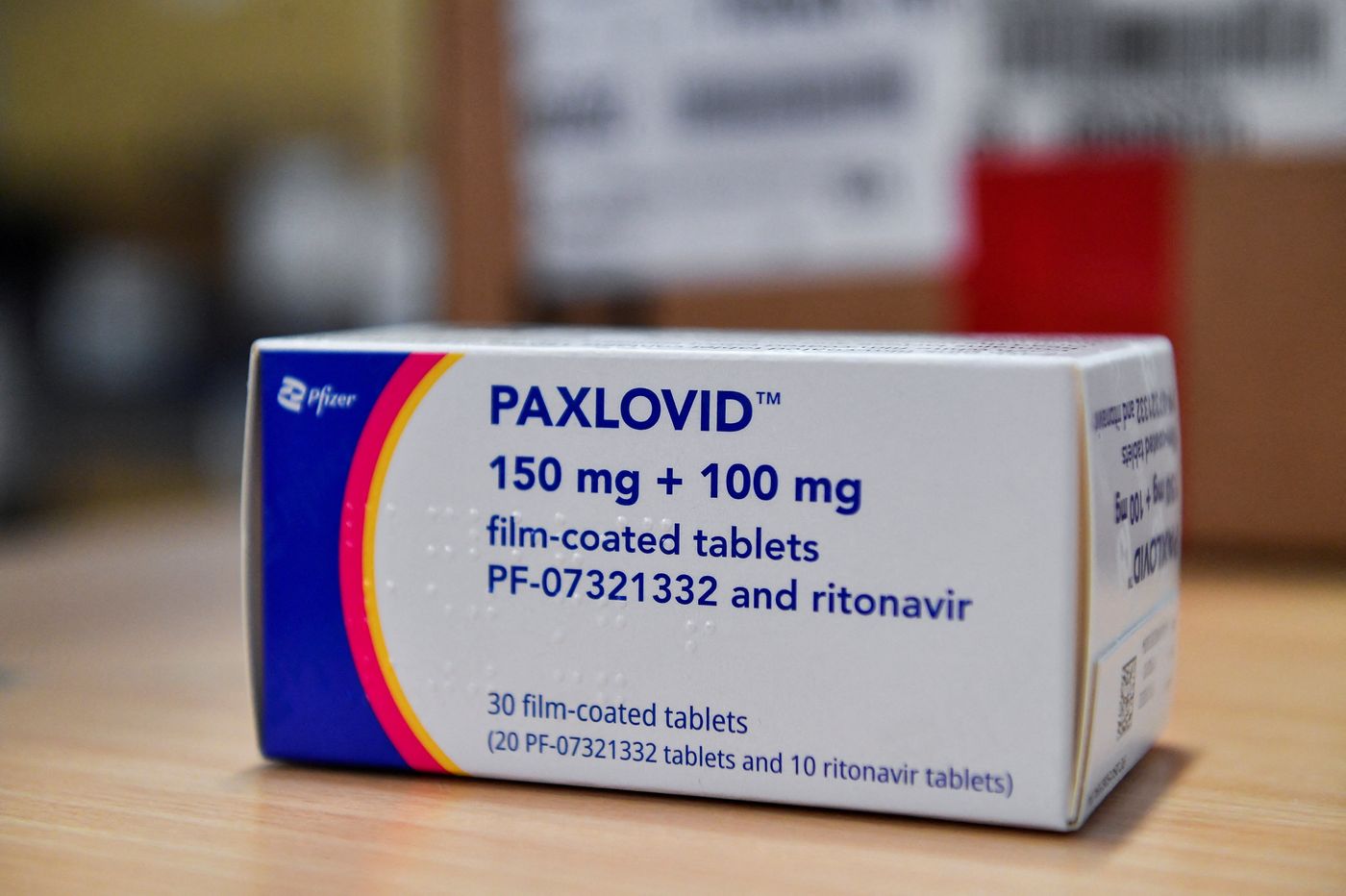 credit: reuters
Pfizer will sell its Covid antiviral drug Paxlovid for $1,400 for a five-day course, according to the Wall Street Journal. This is nearly triple what the U.S. government paid for it.
Earlier this week, Pfizer announced that profits had plummeted and the company will be forced to conduct layoffs in early 2024 as well as cut costs by at least $3 billion per year. Could this price hike for Paxlovid be a response to that?
"Pricing for Paxlovid is based on the value it provides to patients, providers, and health care systems due to its important role in helping reduce Covid 19-related hospitalizations and deaths," a Pfizer spokeswoman said about this price increase.
Value? The evidence of the efficacy of Paxlovid is not proven.


Get up to $26,000 per employee in stimulus funding
MEET THE EMPLOYEE RETENTION CREDIT
Our friends at Jorns CPA have helped hundreds of businesses receive millions of dollars in stimulus funds! Learn how you can get up to $26,000 per employee by clicking here and talking with their team today!
COVID-19 lockdowns were devastating for small buinesses but there is a way to recoup some of those expenses using the Employee Retention Credit. It's a a generous stimulus program designed to bolster those businesses that we're able to retain their employees during this challenging time. Due to the extremely complex tax code and qualifications, it is severely underutilized. Book a free a call with their team today and tell them that we sent you.


Wanna Hear a Secret?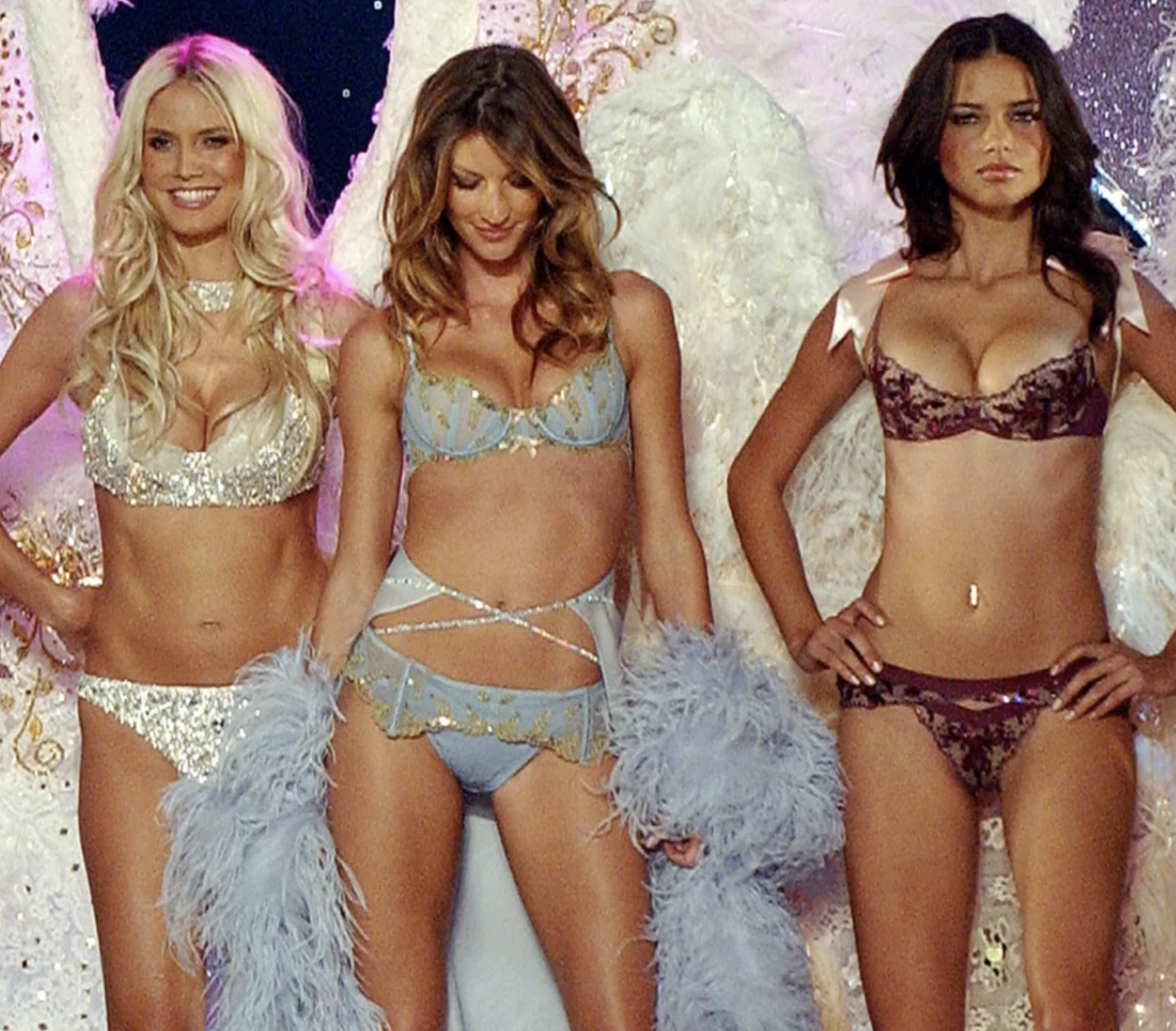 credit: cnn
Victoria's Secret is bringing sexy back. The brand says that it lost over $1 billion in its attempt to advertise body inclusivity. Tired of losing money, they're going back to the tried and true model bodies of yore.
In an interview with CNN, Victoria's Secret chief Martin Waters said that the company's attempt at "inclusive" sexiness was "not enough to carry the day." So they're bringing back swimwear and activewear and the runway show with the Prime Video "The Tour '23."
Other social efforts from VS, such as including leftist soccer player Megan Rapinoe and transgender models in their ads and getting rid of the Angel line, gained "favorable reviews from online critics [but] never translated into sales."


What's Trending?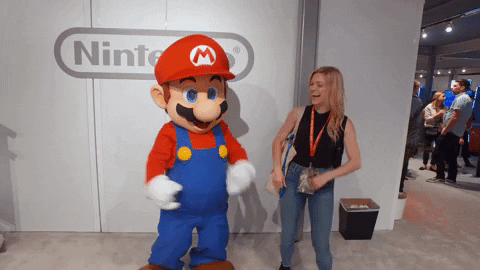 credit: giphy
Super Mario Bros. Wonder is trending because the new game comes out on Friday and early reviews say that the game is a "delightful return to form."
Chip Chilla is trending because the new cartoon has been accused of being a rip-off of Bluey. Bluey is a dog and Chip Chilla is a chinchilla but fans say that there are many similarities. Chip Chilla is the product of conservative media group The Daily Wire.
Doctors is trending on news that the BBC will cancel the soap after 23 years on the air due to increased production costs.


News By The Numbers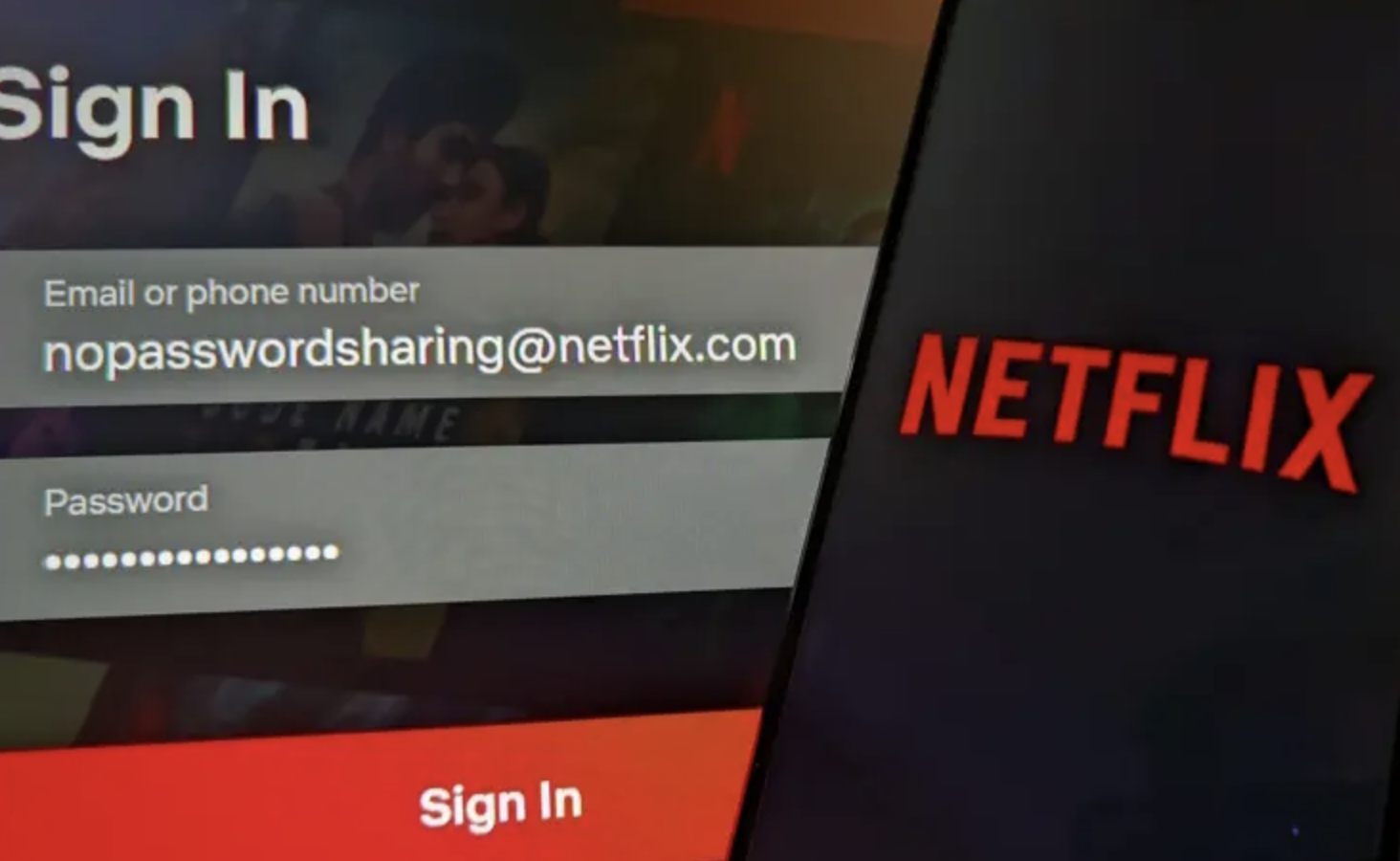 $11.99. That is the new basic monthly price for Netflix. The company says that its crackdown on password sharing led to a 10.8% rise in subscriptions.
2 minutes. That is how long United Airlines says that it can shave off of the boarding process by boarding passengers in this order: window, middle, aisle. United will begin this new boarding procedure next week.
83. That was the age of Burt Young, the actor best known for his role as Paulie in the Rocky movies, when he died on Wednesday.


Australia Doesn't Want To Know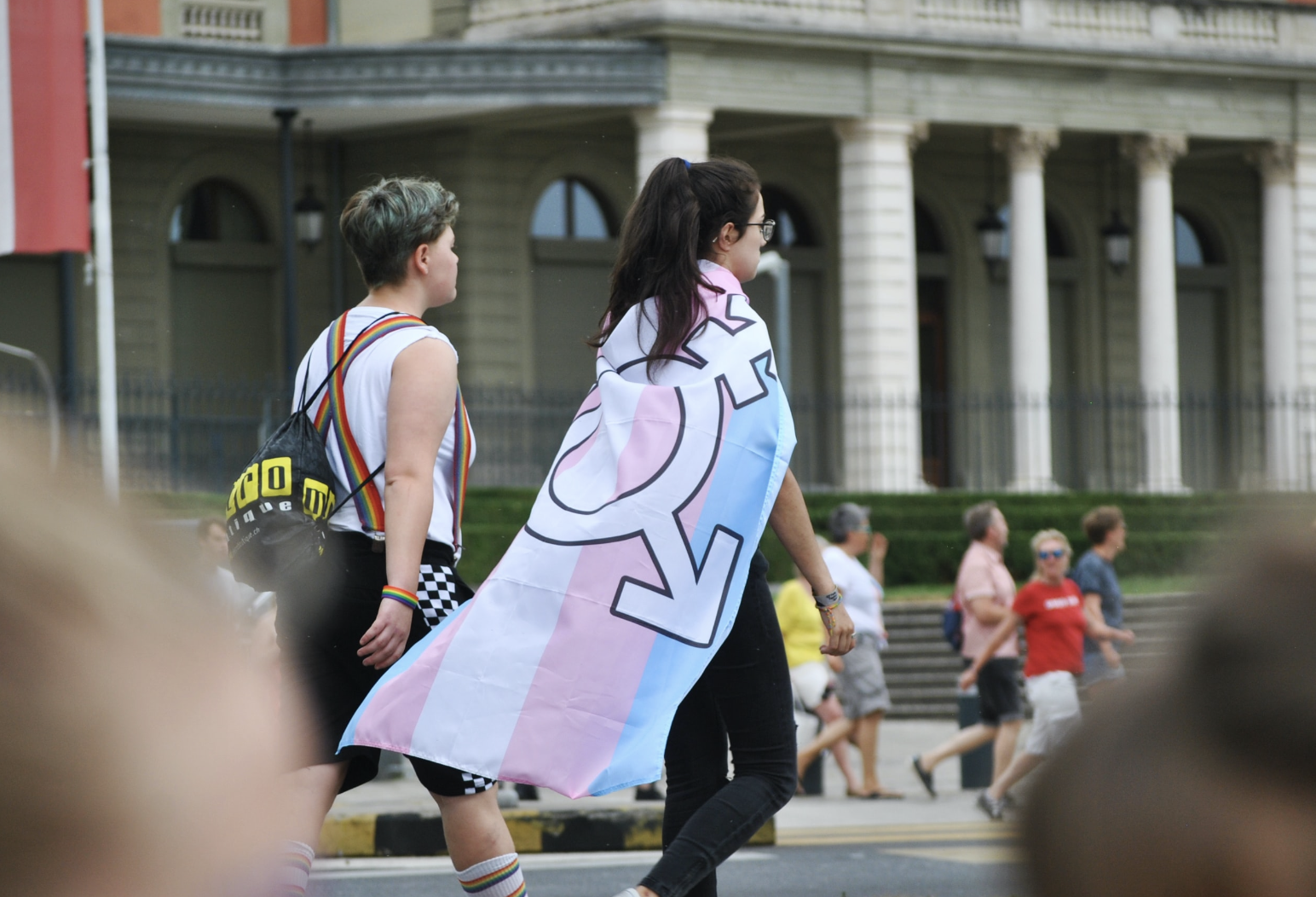 credit: unsplash
In Australia, the government voted NOT to launch a medical inquiry into transgender medicine.
The motion was voted down 21-16 votes. This was a motion put forward by the Victorian Liberals, led by MP Moira Deeming who was actually expelled from the party for reading a speech about women's rights at a rally earlier this year.
The initiative had been seeking to launch a medical inquiry into what is called "gender-affirming healthcare." That is a misleading term. It means that you affirm someone's ideology and then take steps to medically change their bodies with sex change surgeries and cross-sex hormones.
The initiative calls on Parliament to recognize that "medical affirmation of gender dysphoric children and adolescents is currently one of the most controversial areas of medicine" and that there was not a consensus about the process. It would require parliament to investigate whether or not this is appropriate for children.
Why wouldn't anyone oppose researching this for children?? Judging by the justification from Dr. Meredithe McNamara, an assistant professor and the Yale School of Medicine, gender affirming care would never pass clinical trials.


SUPPORT INDEPENDENT JOURNALISM!
Click here to go to our store to grab some of our exclusive Merchandise.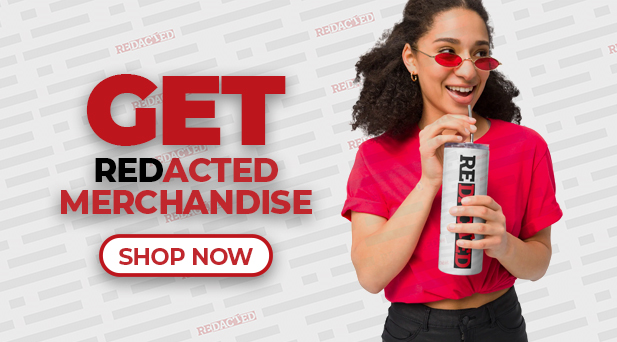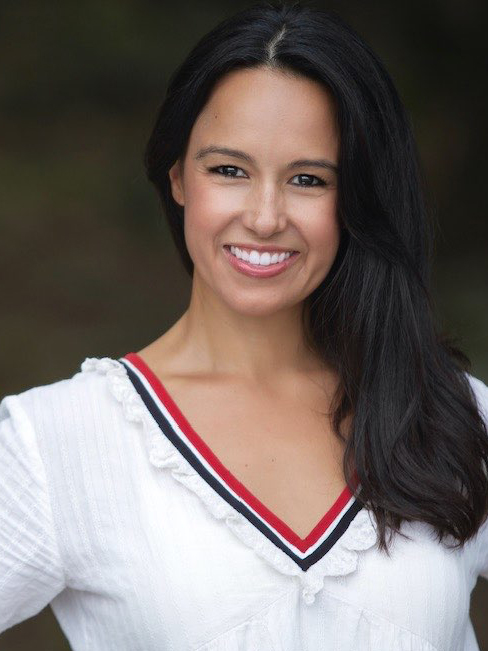 This newsletter is written and researched by Natali Morris.
Please feel free to reach Natali at

[email protected]


for any editorial feedback.