| TOGETHER WITH | |
| --- | --- |

Happy Thursday.
Today is International Accounting Day so we use it to remind you that now is a good time to run your 2022 tax projections! Because math is fun, but taxes aren't.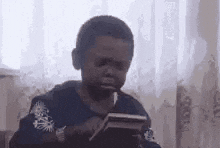 credit: giphy
In Case You Missed It.
🌀 Hurricane Nicole weakened to a tropical storm after making landfall this morning.
🏛️ The balance of power in the U.S. Senate is still undetermined and maybe until a runoff race is held in Georgia in December.
👨🏻‍🦲 MSNBC just floated the idea of John Fetterman running for President of The United States.
🇨🇳 President Biden will meet with Chinese President Xi on an upcoming trip to Asia to discuss avoiding conflict.
🏰 Disney streaming services now have more members than Netflix.
🇷🇺 President Biden says that Russian forces are pulling out of Fallujah. He meant Kherson.


| | | | |
| --- | --- | --- | --- |
| | Gold | $1,706.06 | |
| | | | |
| --- | --- | --- | --- |
| | Silver | $21.08 | |
| | | | |
| --- | --- | --- | --- |
| | Bitcoin | $16,366.90 | |
| | | | |
| --- | --- | --- | --- |
| | Dow | 33,160.83 | |
| | | | |
| --- | --- | --- | --- |
| | S&P | 3,828.11 | |
| | | | |
| --- | --- | --- | --- |
| | Nasdaq | 10,616.20 | |
*Stock data as of market close, cryptocurrency data as of 5:00pm AM.


The Lead: Russia Evacuates Key City of Kherson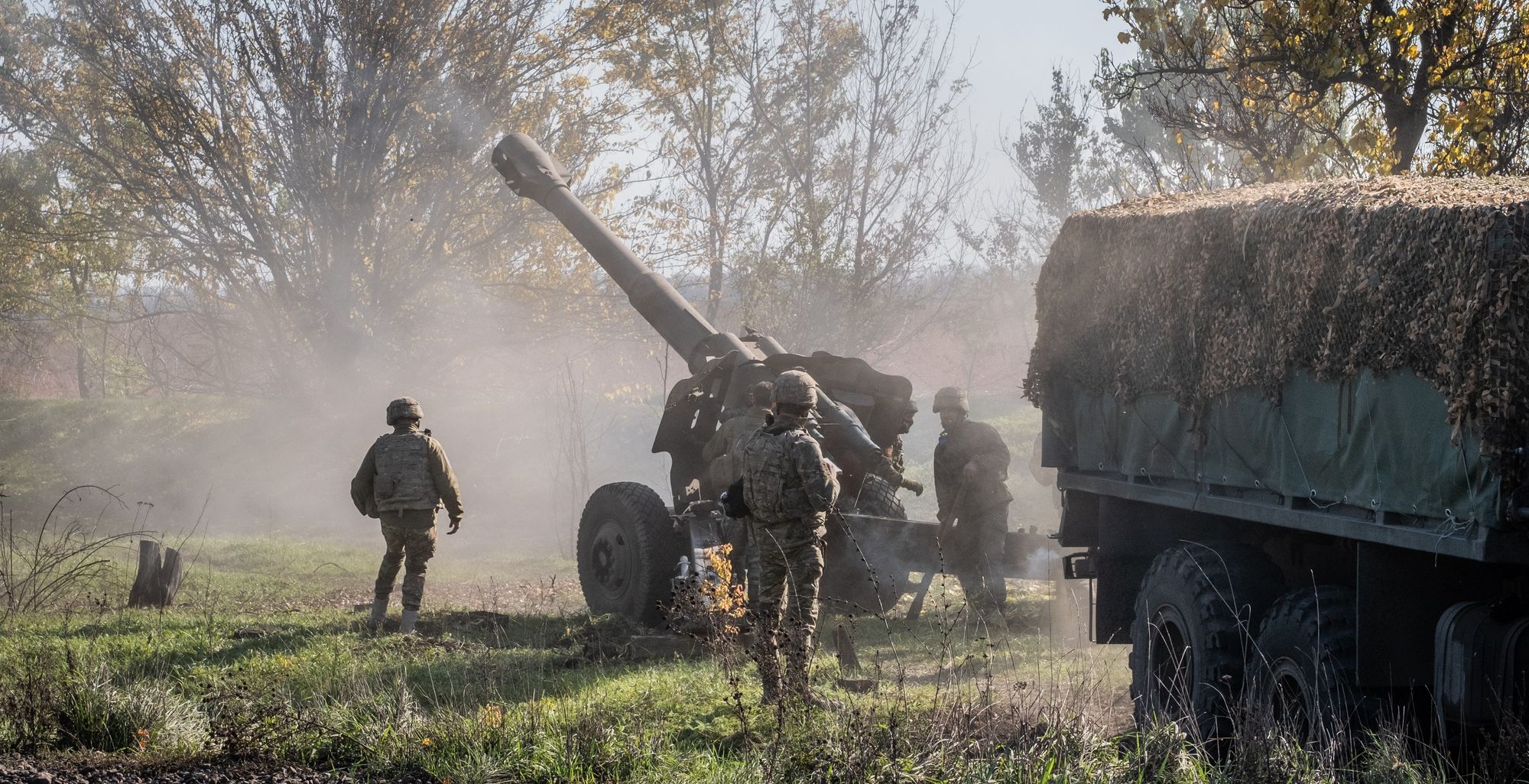 credit: wsj
Russia has pulled back troops in Kherson to minimize losses. Now Ukraine will retake territory on one side of the Dnieper River and Russian troops will command the other.
Russia has been evacuating this area for weeks as Ukrainian attacks have persisted. They worry that strikes on the Kakhovka hydroelectric dam located near Kherson pose a serious risk to both the military and civilians.
A Russian general says that Ukrainian losses are over 12,000 soldiers in October alone and Russian losses are "seven to eight times lower."
The river could provide an opportunity for peace talks if Ukrainian leaders would agree to it. Peace talks now!


Europe Faces Diesel Shortage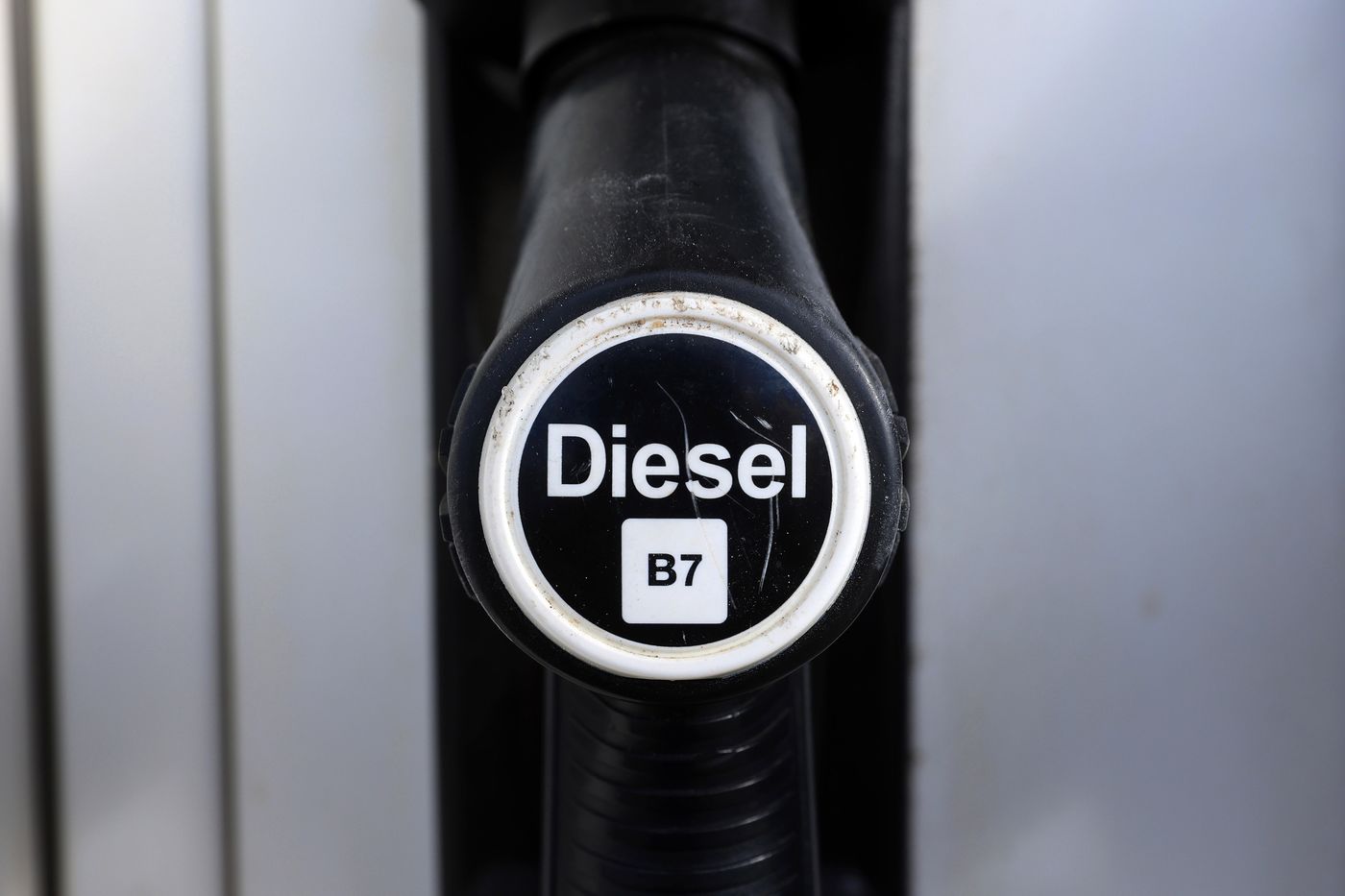 credit: bloomberg
Europe is bracing for a diesel shortage, much like the one in the U.S. Diesel inventories are at a 12-year low in the E.U.
Experts say that supplies will be replenished in December and January but that leaves a tricky few months in between. And Bloomberg reports the worst diesel shortage will hit in the Spring. The E.U. has backed itself into a corner by putting sanctions against imports of Russian products that could replenish the shortage. This will put a crunch on supplies of all kinds and contribute to increased costs of living. Maybe that's why retailers in the UK say that they are not expecting a very festive holiday season.


Get a FREE Audiobook Today
I've been an Audible member for over 10 years and I can't think of a subscription service I've gotten more use from.
I take long walks with the dog listening to great non-fiction, fiction, and self-help books right on my iPhone. I've listened to hundreds of audiobooks over the years and research shows us that listening to books leads to higher comprehension than reading alone.
Audible's newest plan, AudiblePlus gives you full access to a huge Plus Catalog. Now you can listen to all thousands of popular audiobooks, original entertainment, and podcasts — all ad-free. They even have guided fitness, meditation and sleep training classes.
The best part is that readers of our newsletter will get a FREE month to try it out and listen to as many audiobooks as you want. Yes FREE. Just visit Audible.com/Redacted to text the word "redacted" to 500-500 on your cell phone.


The Great Plastic Recycling Scam
credit: jason south
Plastics are not recycled in Western countries like we are told that they are. In Australia, The Sydney Morning Herald followed plastic programs to dismal results.
Many of the plastic bag recycling programs collected consumer plastics and then stored them in warehouses for indeterminate amounts of time. When they were asked about it, they said that they would suspend collection programs due to "untenable pressure" on their business models.
Many studies in the U.S. and the U.K. have shown the same thing. Plastic is not recycled. It ends up in poorer countries as litter. This has been the case since China stopped accepting plastic imports from other countries in 2017.
Climate expert Michael Shellenberger says that the best place for your plastic trash is in the trash can, not recycle bins. Landfill and incinerators can handle plastic. So-called recycling programs cannot.
Glass, aluminum, and paper are recycled, but plastic is not. It is a hard habit to break! We have begun putting plastic in the trash in the trash can and it feels strange and it fills up the trash can faster but the data is clear so we're breaking the habit!


Are You on Twitter?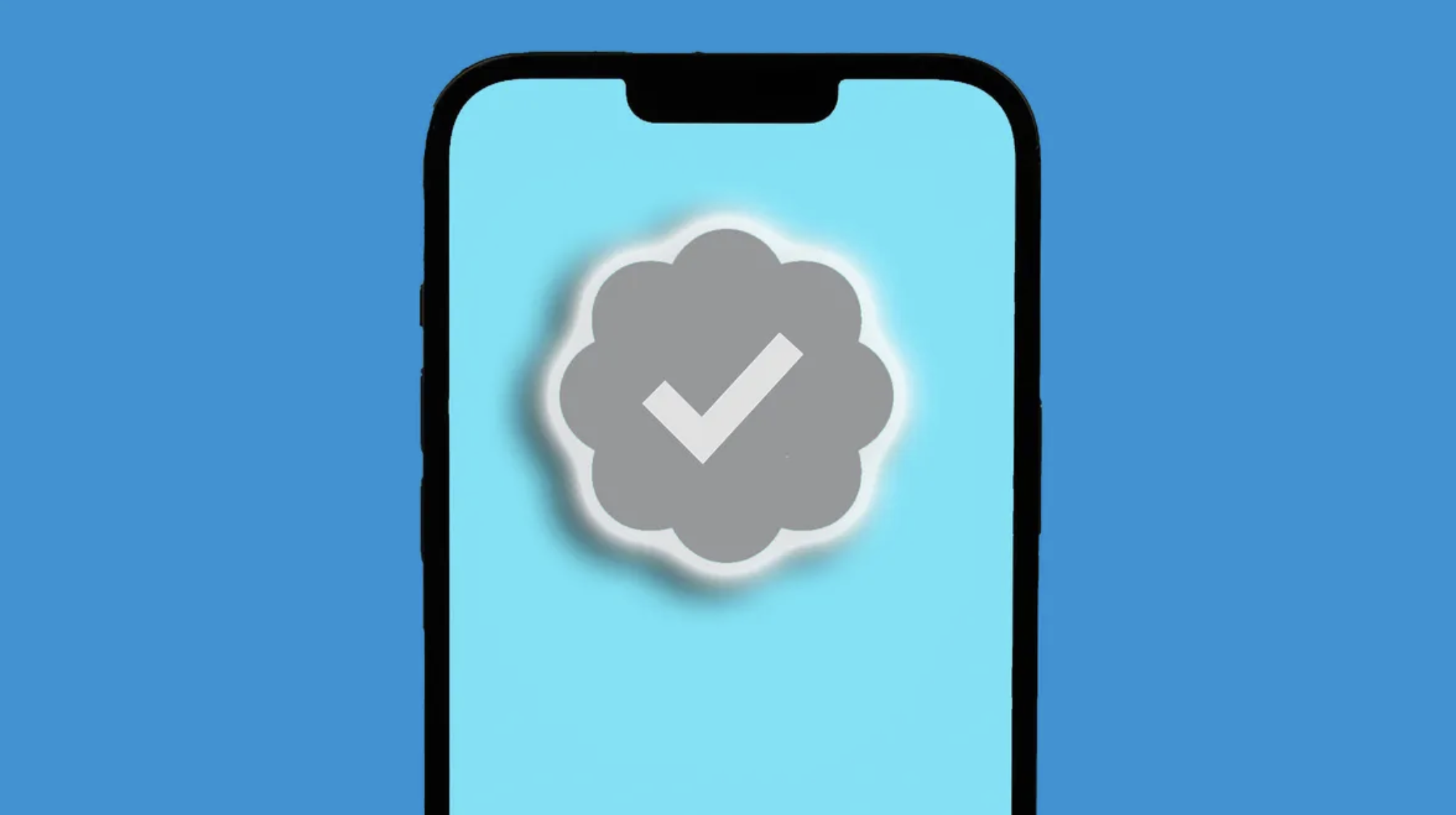 credit: cnet
Twitter rolled out a gray check mark option for verified accounts and then killed the feature within a few hours.
Elon Musk confirmed that he killed the feature and later said that Twitter would be making some "dumb" mistakes in the coming weeks and that they will "keep what works & change what doesn't."
Of course, people are freaking out about what this all means but Twitter has been making huge mistakes for years and users are still there and watching.
If you're on Twitter come follow @ClaytonMorris and @NataliMorris we'd love to say hello.


News By The Numbers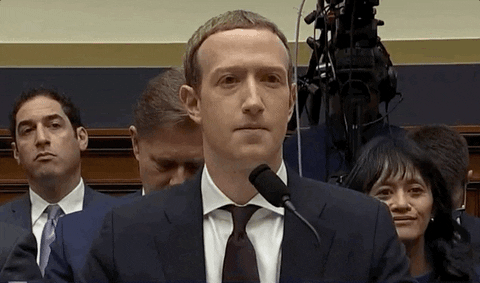 13%. That is how much Facebook staff will be laid off in this first round of layoffs. That is more than 11,000 people.
90%. That is how much Covid deaths have dropped since February, according to the World Health Organization.
$1.5 billion. That is how much the art collection once owned by Microsoft co-founder Paul Allen sold for at a Christie's auction. That is a record sale for any single collection.


What's Trending?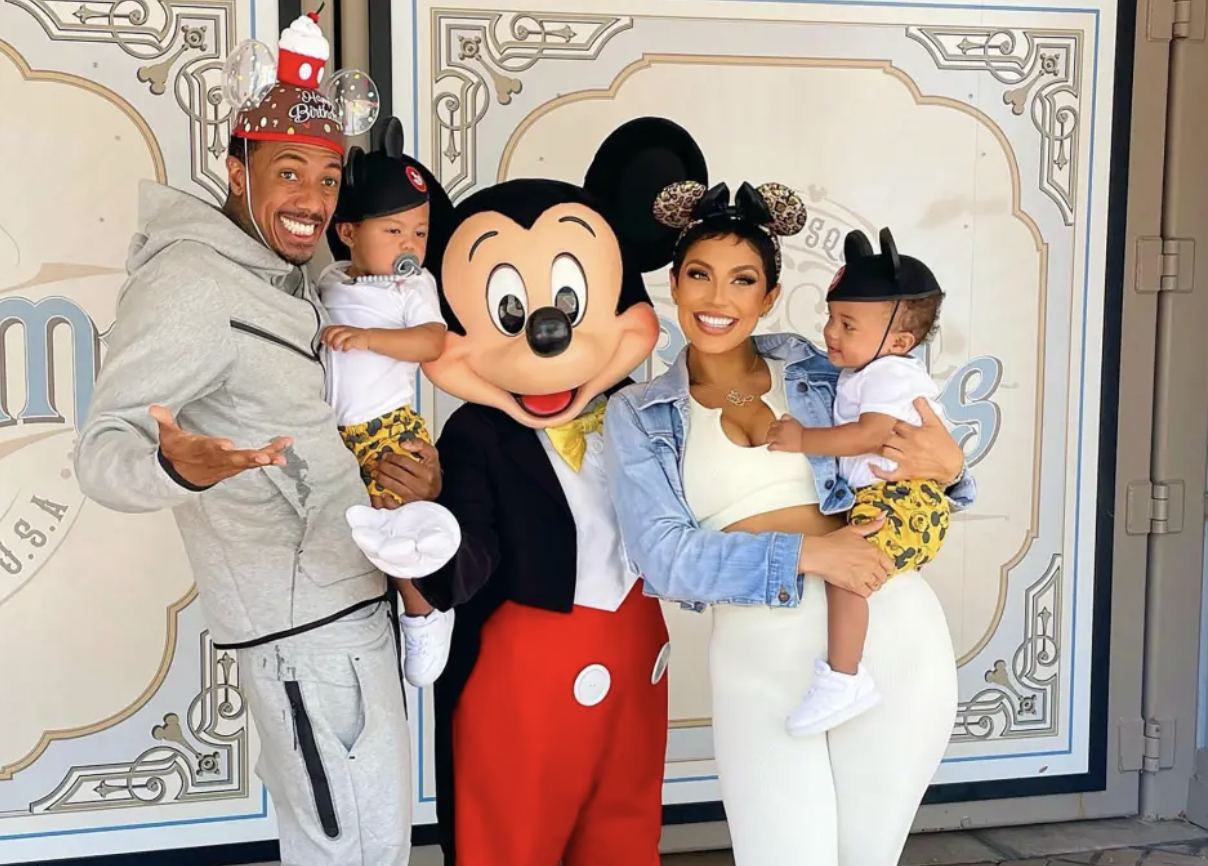 credit: instagram
Nick Cannon is trending because he is expecting his 12th child.
CMA Awards is trending because the Country Music Awards took place last night.
Jennifer Aniston is trending because the actress admitted she struggled with infertility in her 30s and 40s. She said she "threw everything she could at it." So all of those tabloids that predicted her pregnancies for all of these years owe her an apology!


Share The Love
Become a friend of Redacted by sharing this newsletter with someone you love.
When you do, we don't just give you a pat on the back and say, "Well done old sport." We give you actual rewards that'll make everyone jealous.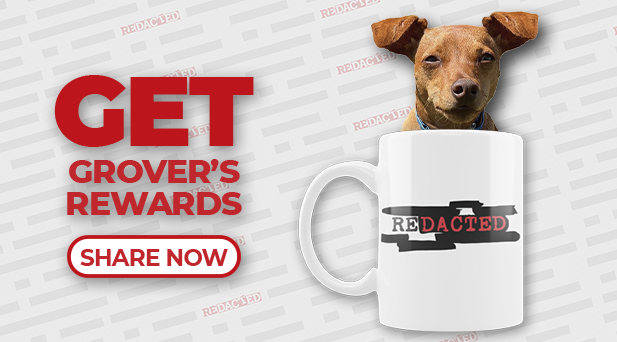 Or copy & paste your referral link to others: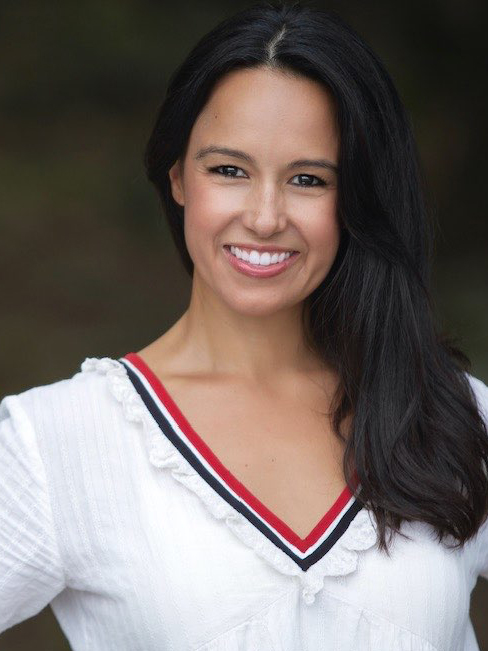 This newsletter is written and researched by Natali Morris.
Please feel free to reach Natali at

[email protected]


for any editorial feedback.