| TOGETHER WITH | |
| --- | --- |

Happy Monday.
A new dinosaur was discovered called the Fujianvenator prodigiosus. It validates researchers' theory that dinosaurs were bird-like and may have evolved into the birds we know today. Although I am curious why it has a pride flag on its face.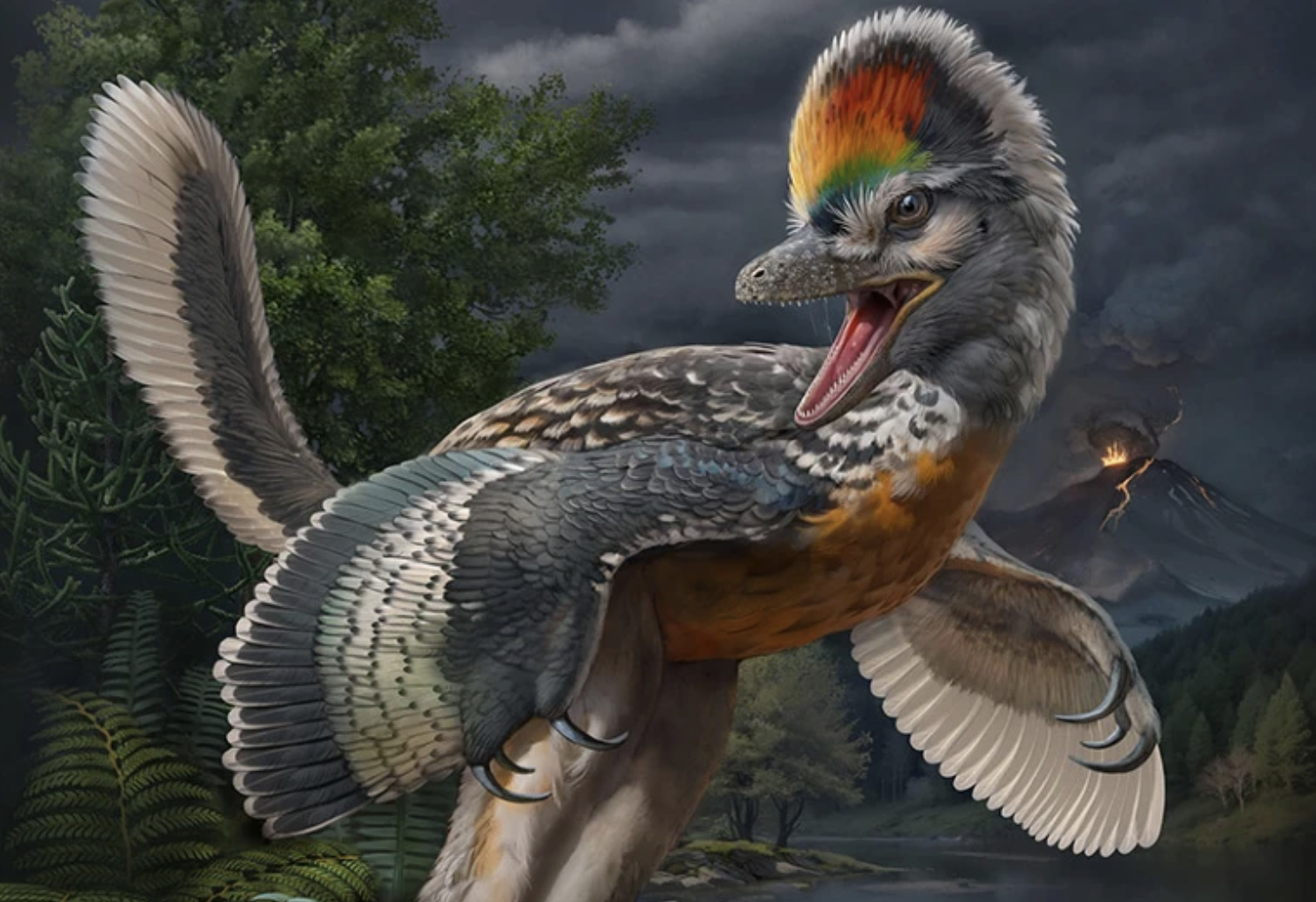 credit: nypost
In Case You Missed It.
🇻🇳 The White House had to cut off President Biden from an especially embarrassing ramble at a press conference in Vietnam this weekend.
🎾 Novak Djokovic won his 24th major title on Sunday by beating Daniil Medvedev in the finals of the U.S. Open. He ties Margaret Court for the most Grand Slam singles titles in tennis history.
📸 Detransitioner Chloe Cole says that Instagram has marked her account as violent. She shares her experience of gender reassignment surgery and coming off of dangerous hormone treatment.
🐧 The Atlantic puffins are back. The population has rebounded for the second year in a row. This is a surprising take from the Associated Press.
💰 The IRS says that it is targeting 1,600 millionaires and 75 large businesses that owe hundreds of millions in back taxes.
🇨🇳 China has forecast annual growth of 5% for 2023. Some analysts say this is ambitious due to falling export demand and a property crisis.
🇰🇵 North Korea is finally easing Covid restrictions. Original Covid restrictions, not new ones!
📺 Join Redacted live tonight at 4PM Eastern Time. Click here to subscribe and set a reminder.


| | | | |
| --- | --- | --- | --- |
| | Gold | $1,928.00 | |
| | | | |
| --- | --- | --- | --- |
| | Silver | $23.17 | |
| | | | |
| --- | --- | --- | --- |
| | Bitcoin | $25,691.37 | |
| | | | |
| --- | --- | --- | --- |
| | Dow | 34,576.59 | |
| | | | |
| --- | --- | --- | --- |
| | S&P | 4,457.49 | |
| | | | |
| --- | --- | --- | --- |
| | Nasdaq | 13,761.53 | |
*Stock data as of market close, cryptocurrency data as of 5:00pm AM.


The Lead: The Pressure of Peace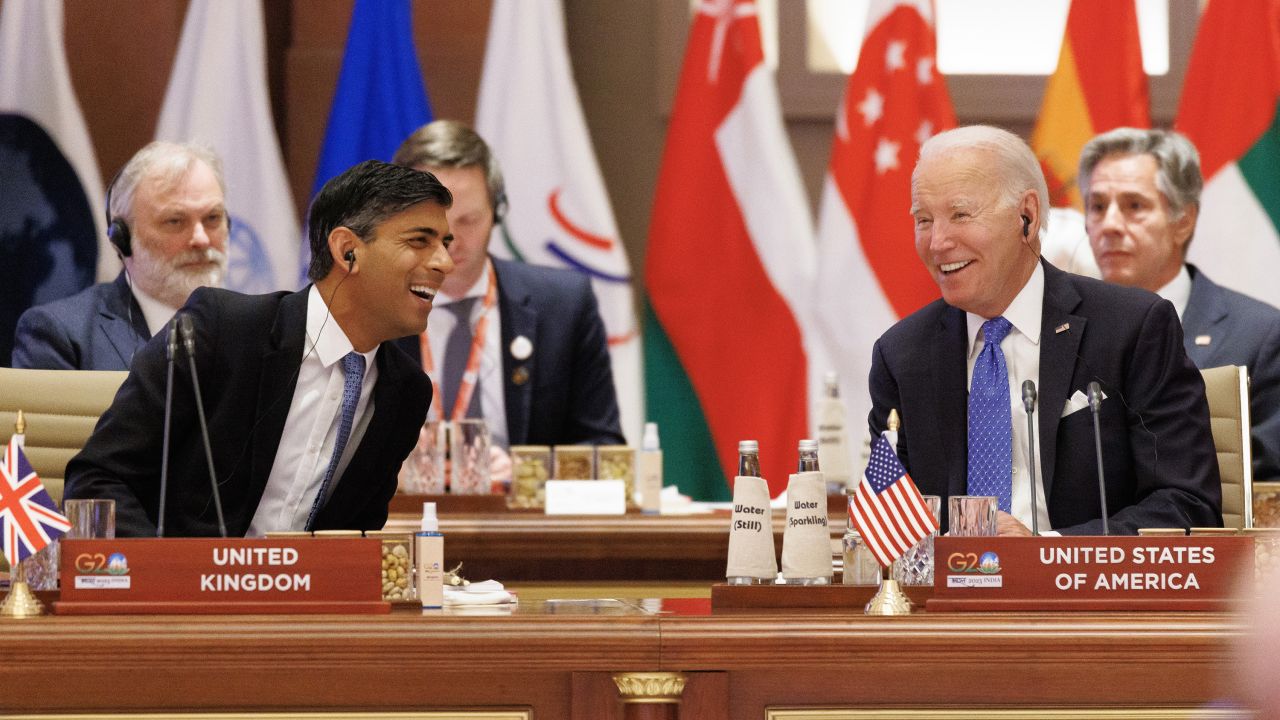 credit: cnn
It seems that not all G20 countries want to keep up the war in Ukraine. This weekend, the G20 leaders met in India and both Eastern and Western countries called the event a success for very different reasons.
Western leaders failed to pass a resolution to condemn Russia. Namely, the U.S. and Germany. They still called the event a success because they collectively agreed that nuclear weapons are a bad thing. The U.S. Treasury Secretary Janet Yellen denies that the G20 was watering down its position on Ukraine.
Russian Foreign Minister Sergey Lavrov attended and also said that the event was a success because there was no "Ukrainianization" of the summit. By this, we assume he means an uncritical declaration of support for Ukraine.
Ukraine was not happy about this clearly. Russian President Zelensky spoke via video at the last G20 but he was not invited to do so this year. An advisor to Zelensky said that more international arrest warrants are needed to prevent public appearances by "subjects like Lavrov."


Unfit to Serve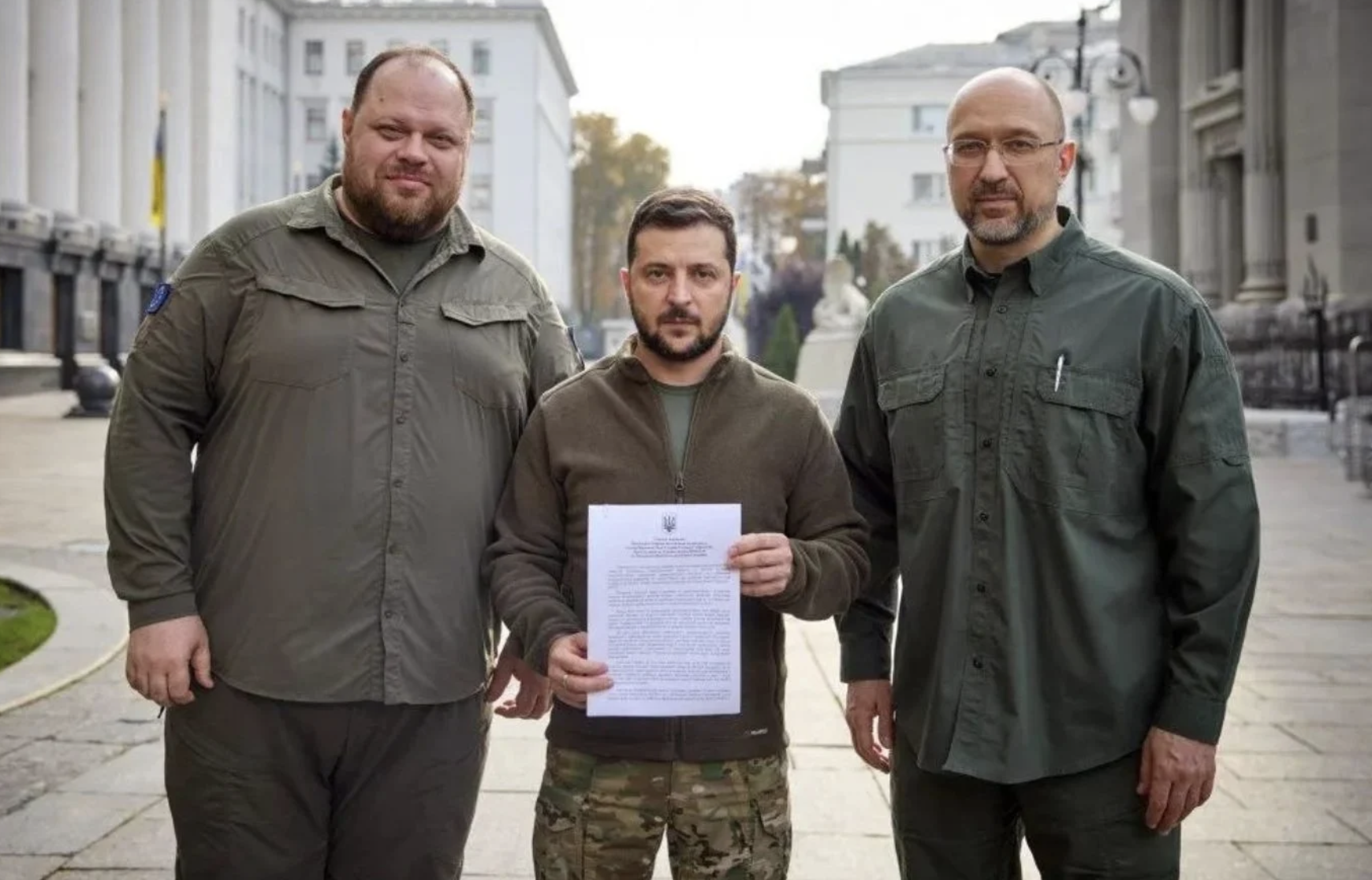 credit: president of ukraine
Ukrainian President Volodymyr Zelensky says that all medical exemptions for military service will be reviewed. This means that if you were declared unfit to serve, that declaration no longer applies.
This comes as Ukraine is bleeding men in its counteroffensive. According to Russia, over 66,000 Ukrainians have died since last year. President Zelensky also said that Ukraine would be looking into bribes paid by men who were avoiding military service.
U.S. General Mark Milley says that Ukraine has about 30-45 days left to make this counteroffensive happen before the weather shuts it down. There is a chance that they succeed in the counter-offensive. Take a look at the map. Ukraine has not regained any of that dark red territory and lacks the manpower and weaponry to do so.
In related news, Western media is reporting that Elon Musk cut Starlink services to prevent a Ukrainian attack in Crimea. This comes from an upcoming biography about Musk by Walter Isaacson. He says that Musk believed that "allowing the use of Starlink for the attack… could be a disaster for the world" as it could provoke a nuclear retaliation from Russia. As a result, the Ukrainian drone that was full of explosives "lost connectivity and washed ashore harmlessly."


An Emergency Food Supply Is A Must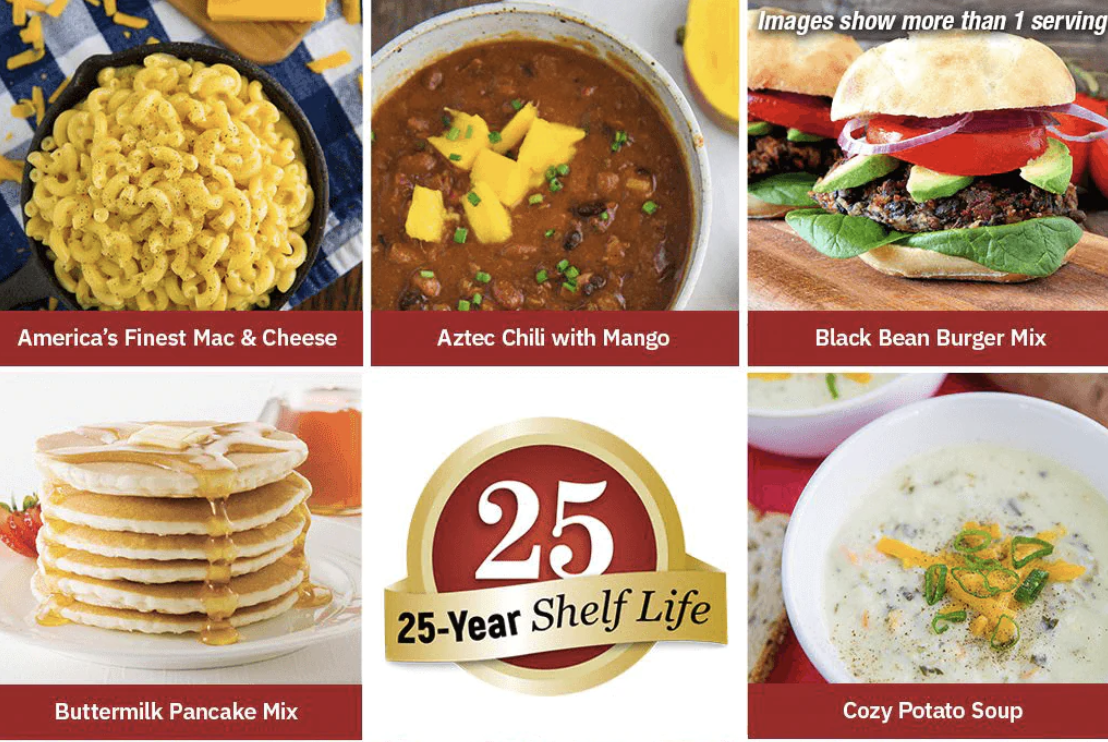 Do you have emergency food in your home?
From earthquakes to power outages and even government lockdowns it's incredibly important to protect your family with a few months of prepared foods. Our friends at 4 Patriots have created delicious ready-to-eat meals that you can store for up to 25 years! The United States has a power grid that was designed in the 1800s and all it takes is a storm or sabotage to knock it out. 4 Patriots has food you can store in case the power doesn't come back for days or weeks at a time.
We are big proponents of having enough food in our house to protect our family because we never know when we'll need it.
Order some backup food now at 4 Patriots and get 10% off when you use our code REDACTED at checkout. Plus free shipping on orders over $97. And a portion of every sale is donated to charities that support our veterans and their families. Go to 4Patriots.com and use code REDACTED to get 10% off.


Biden Admin Really Wants to Censor Speech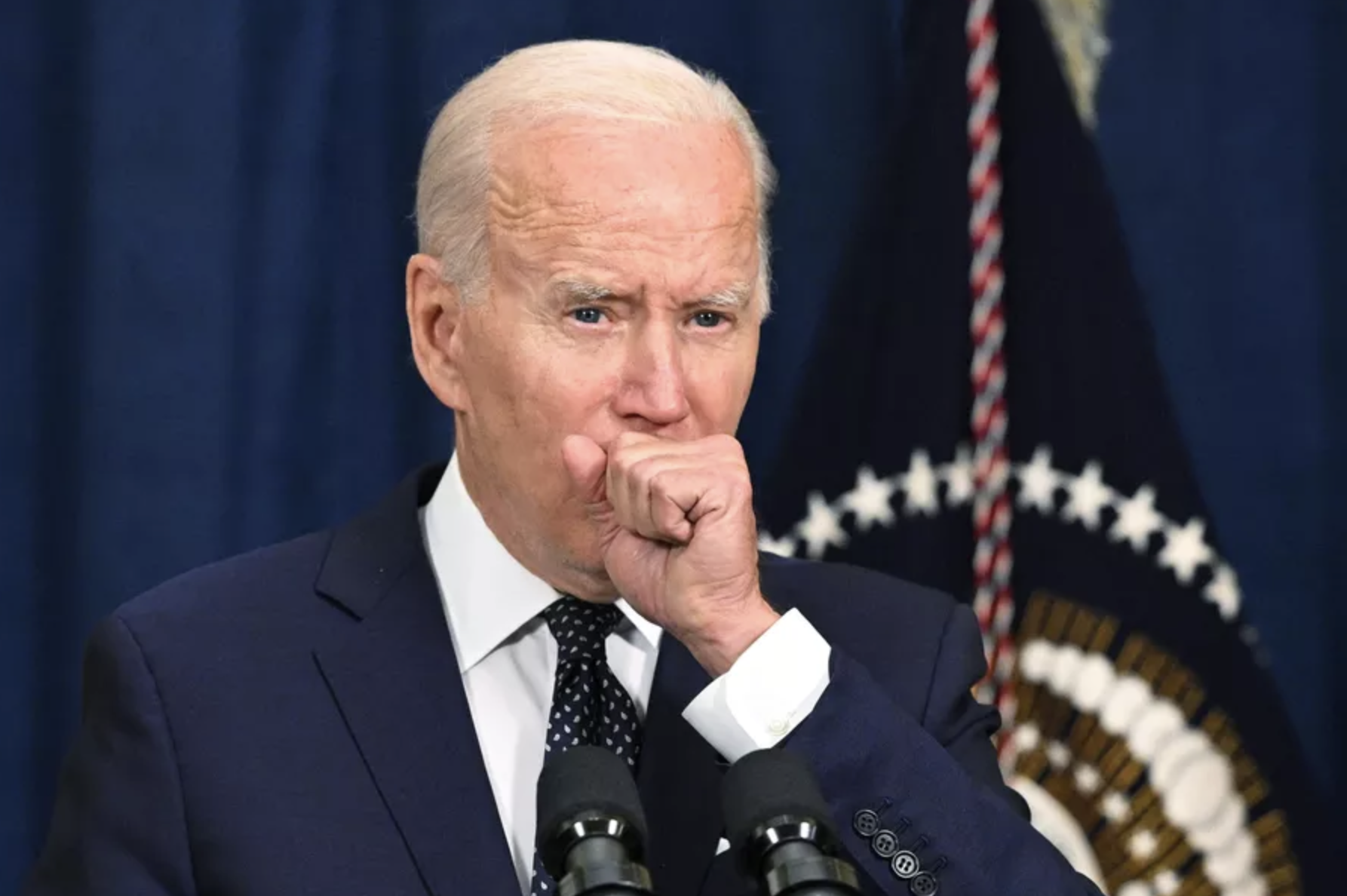 credit: globo
An appeals court decided that the Biden administration still cannot censor speech on social media but they gave the government 10 days to appeal to the Supreme Court.
If the Supreme Court takes up this case, it will be one of the major tests to free speech in our lifetime.
The case revolves around the lawsuit brought by Missouri and Louisiana's Attorneys General. In July, a judge ruled that they had proven that the Biden administration had violated First Amendment rights by working directly with social media to censor speech about Covid and other topics. He ruled that they cannot do it anymore.
The government appealed and the court agreed that the government had "ran afoul of the First Amendment" and still cannot do it. The court did, however, say that some government organizations can work with social media to censor speech, namely, the State Department, the Department of Homeland Security, and Health and Human Services.
That's not much better. Those organizations have been shown to censor speech in troubling ways.
So what do you think? Should the Supreme Court take up this case?


What's Trending?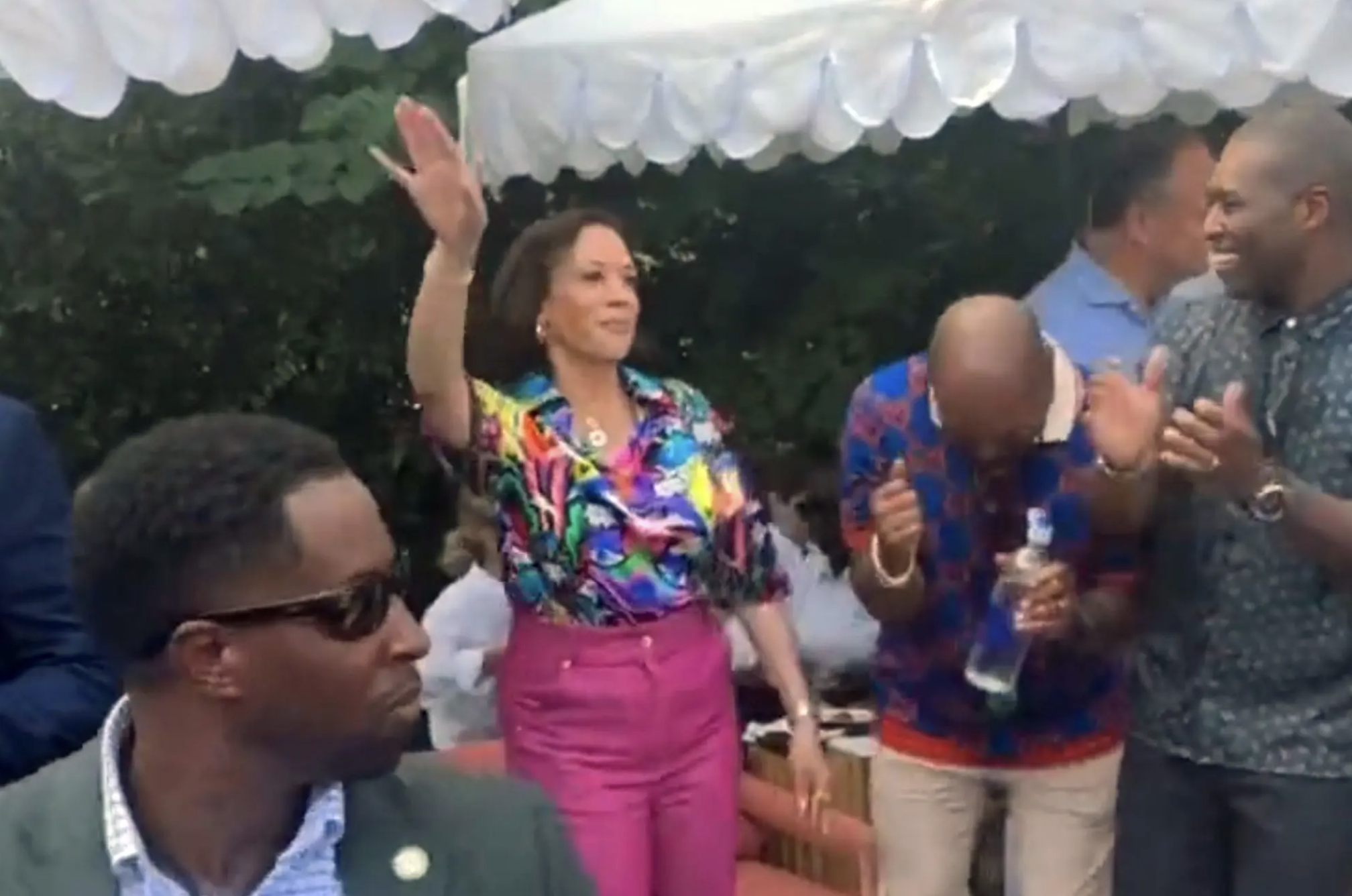 credit: twitter
Kamala Harris is being roasted online for having what some say are lame dance moves. Speaking of lame dance moves, last month a minor league baseball team in New York hosted the Elaine Dance Contest, inspired by the Seinfeld episode where Elaine "dances." This lady won.
Coco Gaugh is trending because she became the first American teenager to win the U.S. Open since Serena Williams this weekend. She is 19 years old.
Grimes is trending on news that the singer has a third baby with Elon Musk named Tau Techno Mechanicus. It is not clear when said baby was born.
Vincent Norrman is trending for having won the Irish Open golf tournament this weekend.


News By The Numbers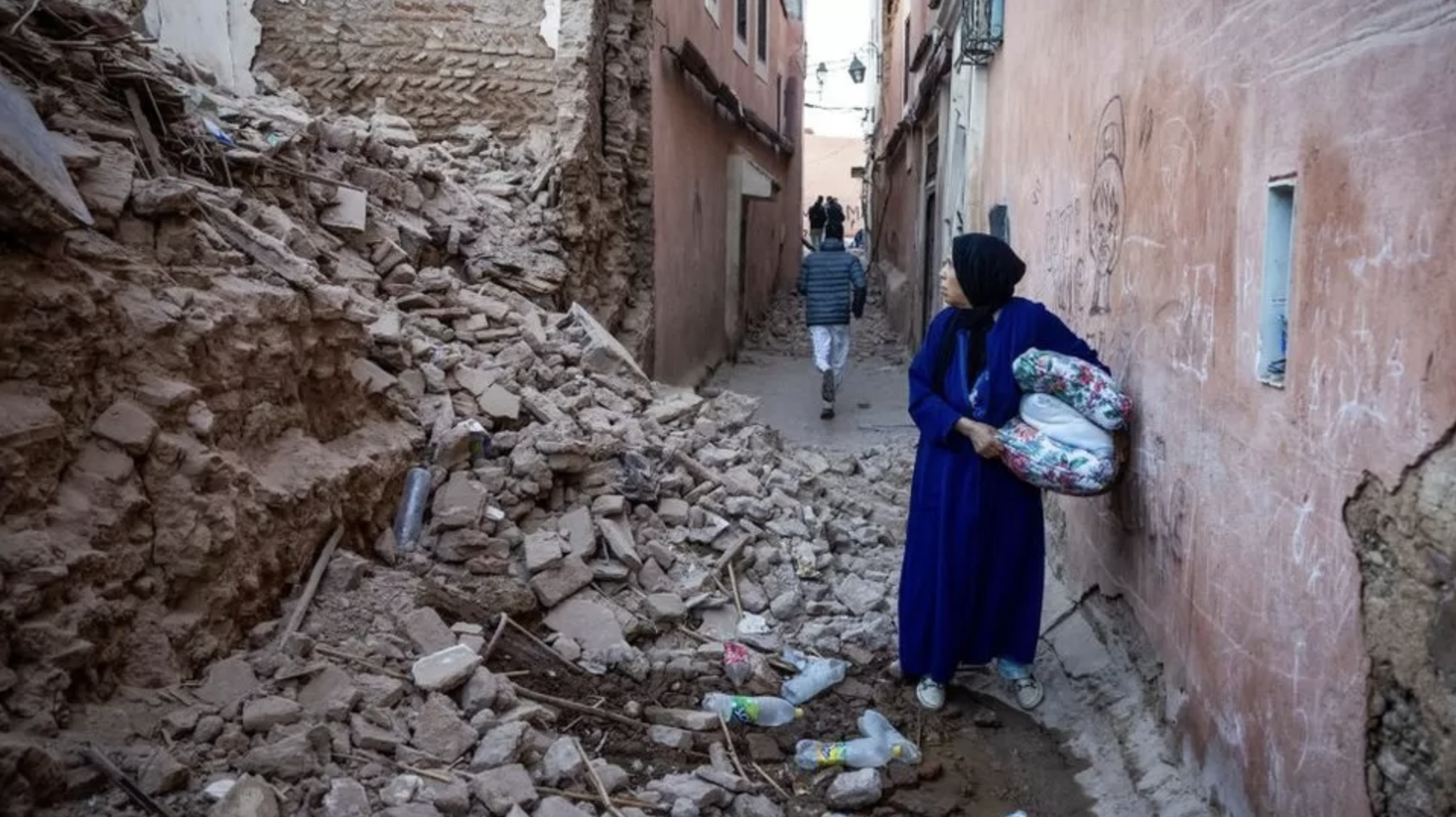 6.8. That is the magnitude of the earthquake that hit Marrakesh this weekend. At least 2,000 people have died.
£1.3 million. That is how much three dresses that belonged to the late Princess Diana sold at auction this weekend.
8. That is how many times one man says he's seen the Loch Ness monster this year alone.


America's Illegal Immigration Crisis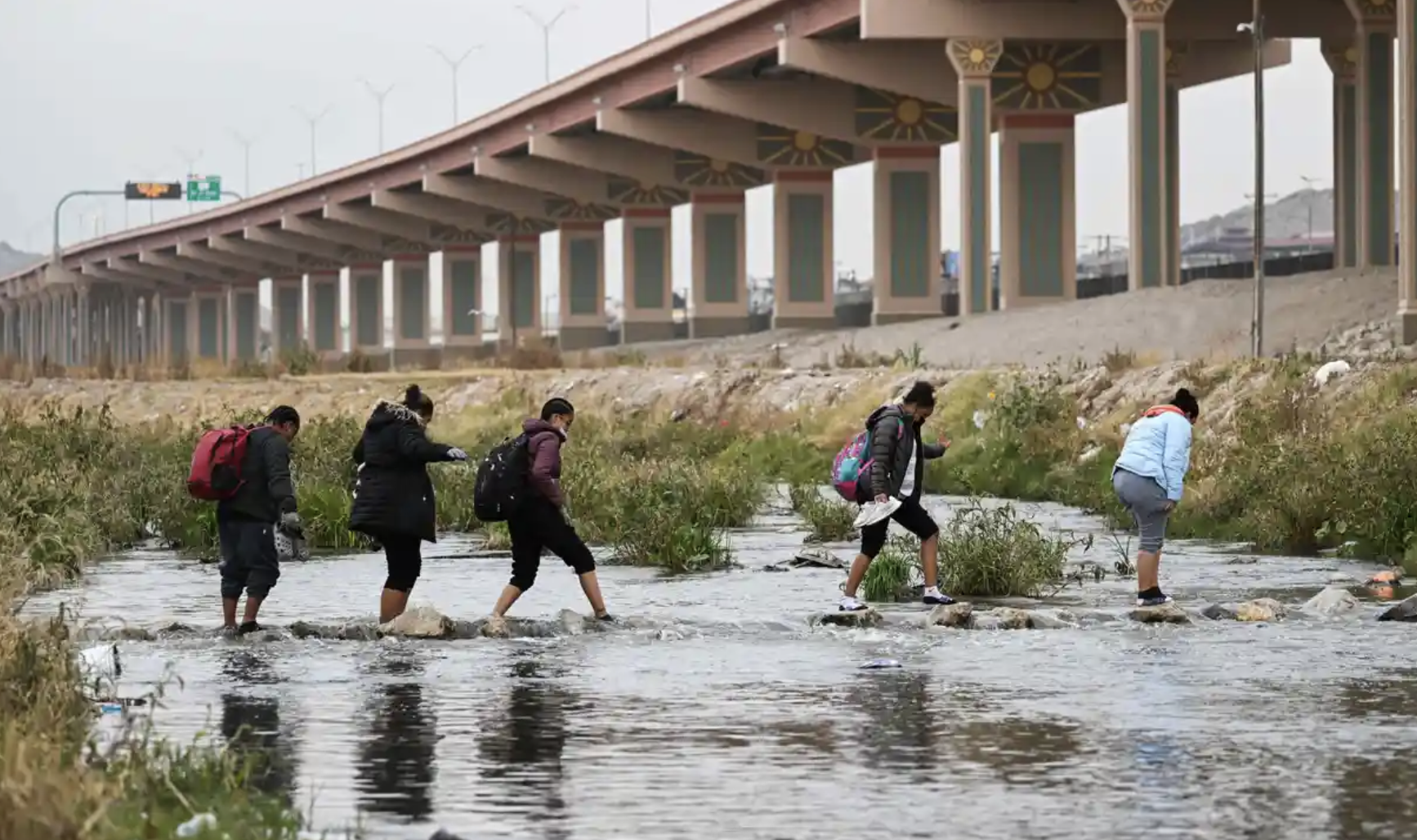 credit: getty
Republican Presidential candidate Vivek Ramaswamy promised to deport entire families if he is elected.
"The family unit will be deported as a family unit. We will never separate families," Ramaswamy said in response to being asked if he would deport children. "But we will de-bureaucratize the process for which law-abiding citizens and their families have a path to legal immigration into the country if they meet the criteria."
This would bring about a Fourteenth Amendment question, which guarantees citizenship to all persons born in the U.S. Ramaswamy says that there are "legally contested questions under the 14th Amendment."
This comes as progressive politicians are showing real signs of fear over illegal immigration. New York City Mayor Eric Adams says that the city is facing a "financial tsunami" because of it and predicted that the rapid influx of immigrants will destroy the city that he knows and loves.
"This is not utopia. New York City cannot manage 10,000 people a month with no end in sight," the mayor said in a TV interview this weekend. "That can't happen, and that is going to undermine this entire city."


SUPPORT INDEPENDENT JOURNALISM!
Click here to go to our store to grab some of our exclusive Merchandise.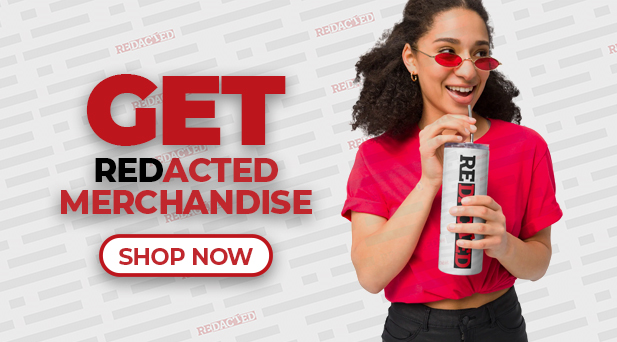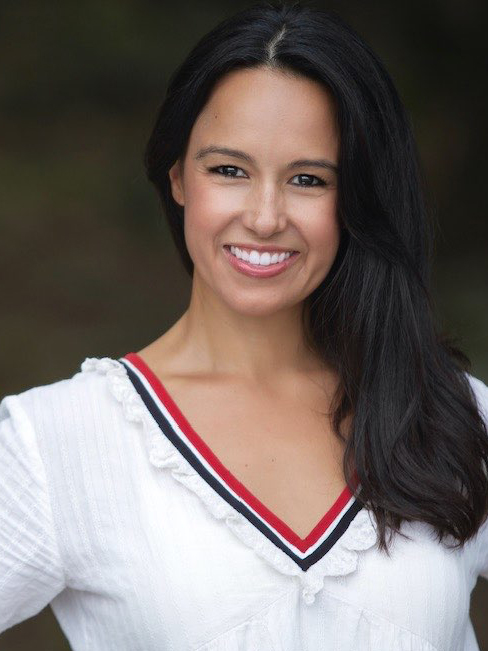 This newsletter is written and researched by Natali Morris.
Please feel free to reach Natali at

[email protected]


for any editorial feedback.