| TOGETHER WITH | |
| --- | --- |

Happy Friday.
Residents in Maine are fighting for the right to customize their license plates after the state recalled hundreds that it deemed inappropriate. A vegan family say that they really meant it when they ordered a plate that said "LUVTOFU." It is not a sexual reference.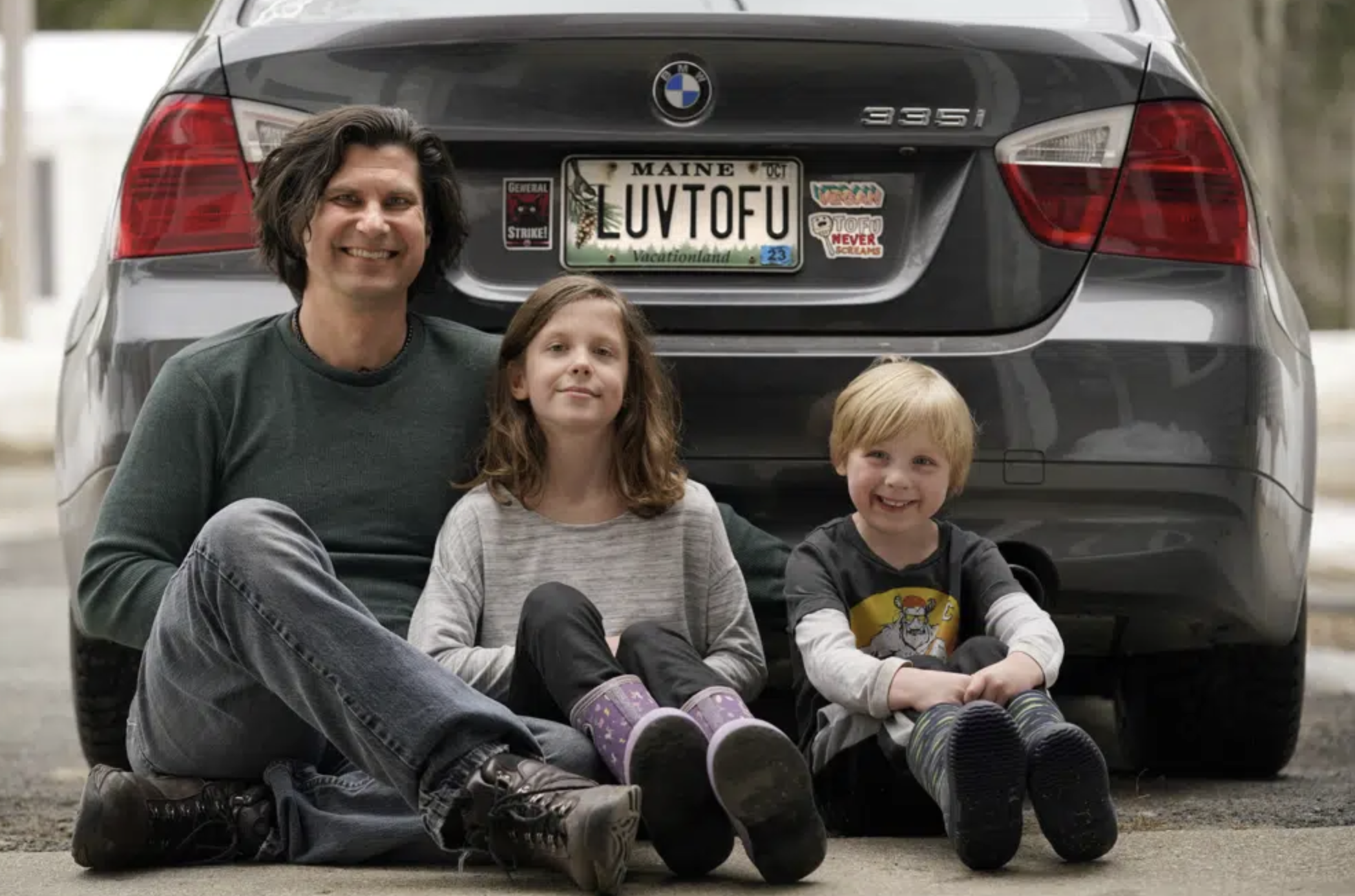 credit: twitter
In Case You Missed It.
🇲🇽 The Mexican drug cartel has reportedly apologized for the mistaken killing of American tourists and handed over five people who they say were responsible.
☢️ Correction: Yesterday we reported that Russia launched strikes on the Zopirizhia nuclear power plant. Of course, that was a typo as Russia controls that power plant. Conflicting reports show that Ukraine launched strikes on that region and the International Atomic Energy Agency once again says that it cannot get there to confirm who did it but they think it should stop.
👀 Customs data shows that Russia and China are on a pace to hit $200 billion in trade this year.
🎥 People are petitioning the Oscars to prevent actor Donnie Yen from presenting because they say that he supports the Chinese Communist Party.
💨 The FDA says that there is a shortage of albuterol.
🚨 A court ruled that JPMorgan must hand over documents related to their former client Jeffrey Epstein, including personal communication with CEO Jamie Dimon. The bank had fought against this.
🤦🏻‍♂️ U.S. job losses were five times higher in February than they were at the same time last year.
🏆 Last night we received a special award from Rumble for being one of the most-watched shows on their platform. Thank you to all of you who support Redacted and free speech. You can watch our full live show from last night right here. Toward the end, we reveal the award on the show.


| | | | |
| --- | --- | --- | --- |
| | Gold | $1,834.64 | |
| | | | |
| --- | --- | --- | --- |
| | Silver | $20.08 | |
| | | | |
| --- | --- | --- | --- |
| | Bitcoin | $32,254.86 | |
| | | | |
| --- | --- | --- | --- |
| | Dow | 33,296.96 | |
| | | | |
| --- | --- | --- | --- |
| | S&P | 3,918.32 | |
| | | | |
| --- | --- | --- | --- |
| | Nasdaq | 11,338.36 | |
*Stock data as of market close, cryptocurrency data as of 5:00pm AM.


The Lead: Biden's Plan to Raise Taxes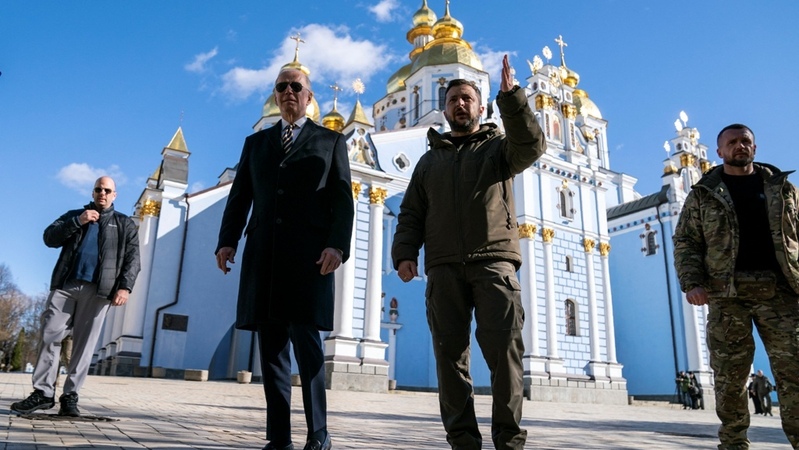 credit: afp
President Biden unveiled a new budget that would increase aid to Ukraine and raise taxes to do so.
The budget includes a 3.2% increase in military spending to a total of $842 billion. This includes an additional $7 billion for military support in Ukraine and $23.6 billion for the Energy Department for the "modernization of sea, land and air-based nuclear weapons."
The military budget does not account for increased spending on the outer space military or Space Force as it is known. The budget requests $180 million for a "space tug" to bring the space station to a lower orbit.
The tax increase for the highest earners would go from 37% to 39.6% and the corporate tax rate would jump from 21% to 28%. The budget would extend Trump-era tax cuts for those making less than $400,000.
The budget includes an extra 15% for the IRS, on top of the $80 billion raise they got last year. It also includes more money for Medicare and more power to negotiate drug prices for Medicaid.
The President will have to campaign hard to get this budget to pass the partisan Congress.


New Twitter Files Drop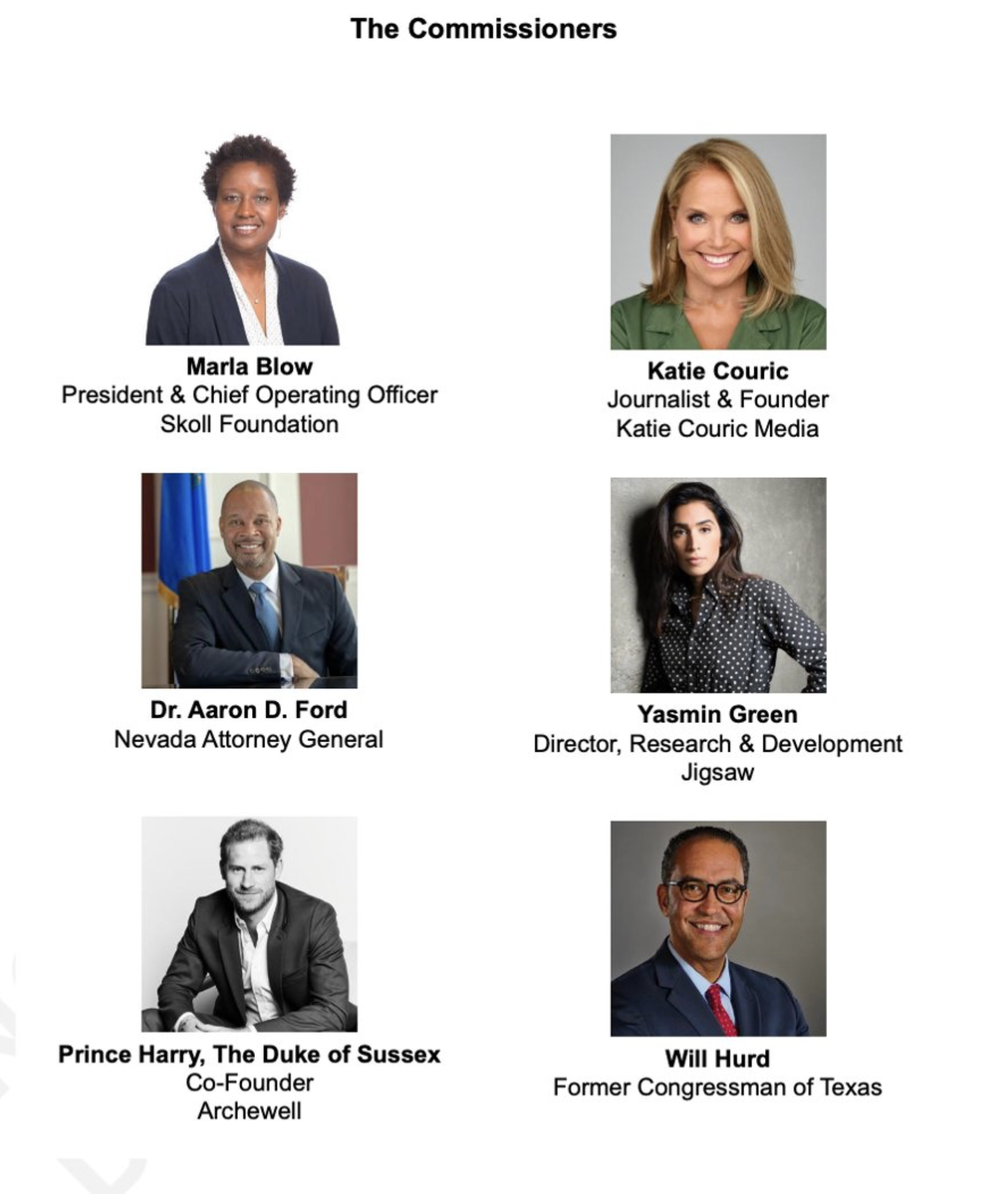 credit: twitter
These are the people that the Aspen Institute hired to speak to social media companies about censorship, according to a new round of Twitter Files from journalist Matt Taibbi. It nice of them to include Prince Harry who cannot censor himself in airing family dirt but is happy to endorse censoring others. Cheeky!
A "Commission on Information Disorder" report from the Aspen Institute concluded that "the state should have total access to data to make searching speech easier, speech offenders should be put in a 'holding area,' and government should probably restrict disinformation, 'even if it means losing some freedom.'"
This report is one of many examples given of how closely Twitter worked with government agencies and non-government agencies that receive taxpayer funds to censor accounts, speech and individual users. One user was flagged for nothing other thanbeing "anti-Ukrainian narratives." Thousands of users were flagged for speaking out the 2020 election. A state-funded Virality Project also requested Twitter to remove content that "might promote vaccine hesitancy" even if they were sharing "stories of true vaccine side effects."
The media also made censorship demands of Twitter. In one email, the Financial Times asks Twitter whether or not they will ban 12 accounts including women's health expert Christiane Northrup and lawyer Robert F Kennedy who has been critical of Covid vaccine policies.
In these emails, Twitter is working out how to present this outside influence and how to create policy about it. Like, "How do we say who helps us and what are the boundaries?" They clearly had no moral compass other than their own biases.
In related news, Taibbi and other Twitter Files reporters were grilled by the Hearing on the Weaponization of the Federal Government on Thursday. It went about as you'd expect with Democrats attacking the journalists and expressing little to no concern about censorship.


Add 61 Points To Your Credit Score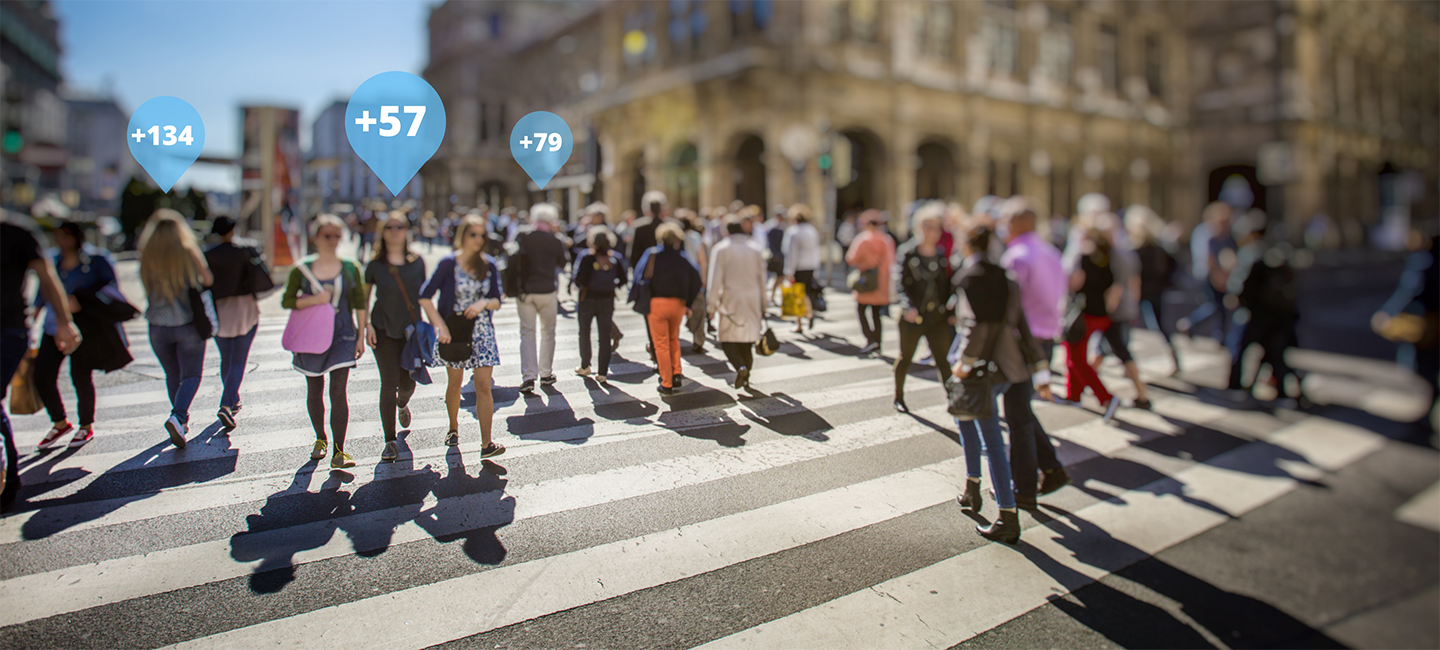 Did you know that the average American has 97 points they could add to their credit score — but no idea how to get them? The data scientists at SCORE MASTER cracked the code on how! Adding 97 points to your credit score is like found money. It means fast loan approvals, huge discounts and low interest rates on everything from buying or refinancing a home – to leasing a new car – to applying for a credit card.
A better credit score gives you easier access to loans, more borrowing power and better rates. Before you apply for a loan, financing, appliance or even an apartment, use ScoreMaster® first to get a better deal & save money.

ScoreMaster® lets you save a precise Plan that is unique for your credit situation showing you how much to pay and to which account.
How fast is SCORE MASTER? One member raised his credit score 33 points in just 5 days. Another 43 points in a couple of weeks! SCORE MASTER is so easy it takes about a minute to get started. And if you hurry – you get to try SCORE MASTER for free! That's right, try SCORE MASTER free — and see how many plus points you can add to your credit score! Go to scoremaster.com/redacted


Norway Tries to Drop The Hammer on Trans Surgery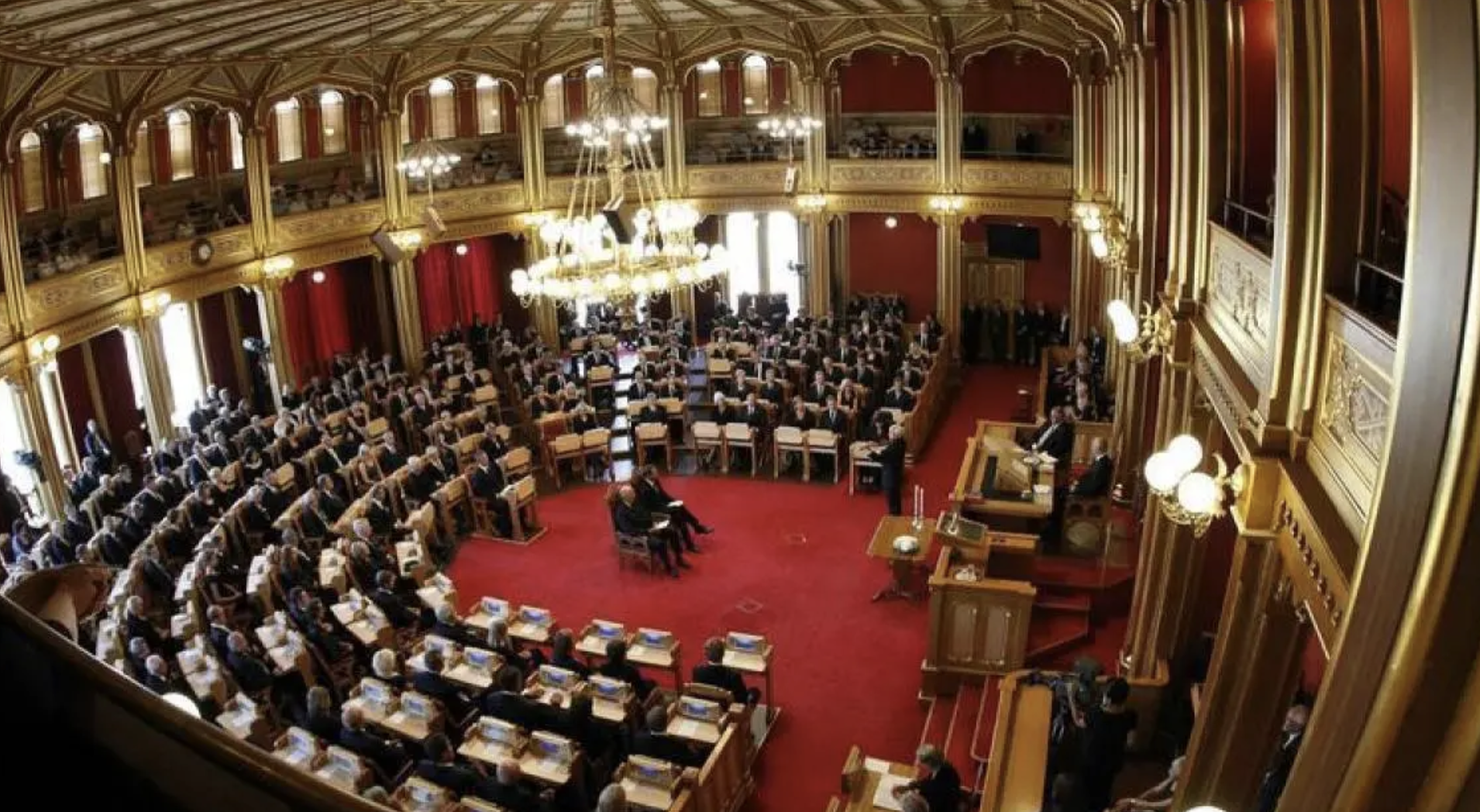 credit: reuters
The Norwegian Healthcare Investigative Board has deemed that medicalized treatment for transgender children is not evidence-based and must be revised. It says that the "research-based knowledge for gender-affirming treatment (hormonal and surgical), is deficient and the long-term effects are little known."
More specifically, puberty blockers, cross-sex hormones and surgery are experimental. Of course, they are. It is medical experimentation on children. This board criticized Norwegian guidelines as inadequate, "noting a lack of specificity regarding assessment and determination of the medical necessity of risky and irreversible interventions provided to youth whose identities are still forming."
These procedures are called "gender-affirming" but they cause life-long health problems and do not resolve gender dysphoria. No study has ever concluded that they do. The new report points out that they cause sterilization yet the age for consensual sterilization in Norway is 25.
These new recommendations seek out evidence-based treatment tracks with other European countries such as Sweden and Finland that are backtracking on harsh medical treatments for young people to treat dysphoria. Reminder: these treatments HURT. Like they are physically quite painful to young people's bodies. Please stop hurting children for ideologies!


You Have A Right To Unfollow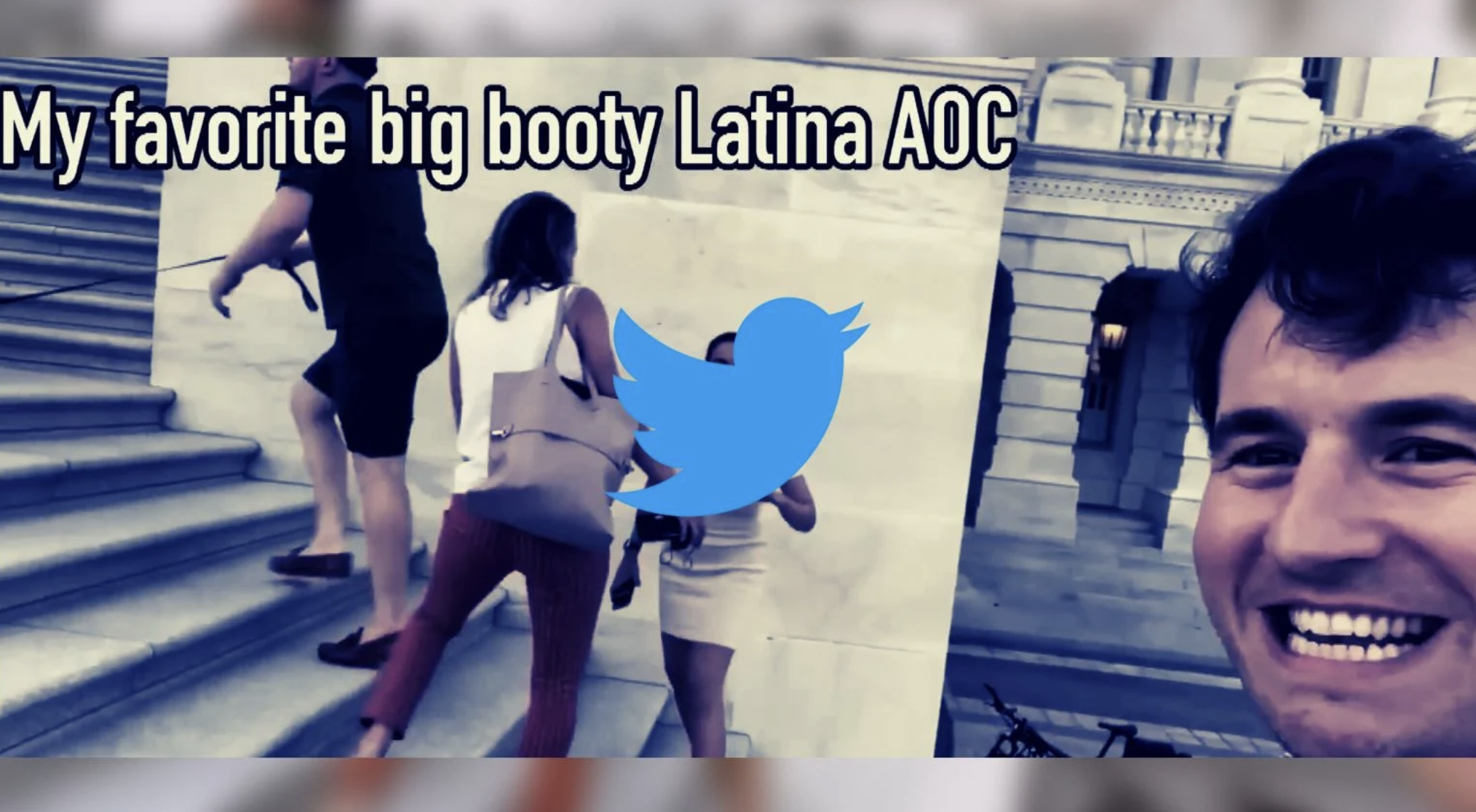 credit: twitter
Is it your right to not be blocked on Twitter by politicians? That is what comedian Alex Stein is alleging in a new lawsuit against Alexandria Ocasio-Cortez.
Stein heckled AOC last summer by calling her his "favorite big booty Latina" and "hot, hot, hot like a tamale." I would probably want to block someone for that too but I am not a politician who people should have access to as a First Amendment right. AOC is.
In 2019, a Federal Appeals court ruled that then-President Trump could not block people on Twitter because it excludes people from an "otherwise open online dialogue," which is their First Amendment right. AOC has also been taken to task over this before. In 2019, she was sued by fellow politician Dov Hikin for blocking him and as part of the settlement, she apologized and unblocked him.
Will those cases set a precedence for this one involving the comedian or will the catcalling make this a different story? We shall see.


News By The Numbers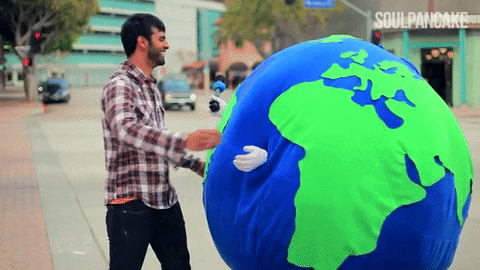 390 metric tons. That is how much all humans together weigh, according to a new study that calculates the biomass of wild animals.
36. That is the age of politician Lauren Boebert. She announced that she is about to be a grandmother because her 17-year-old son is expecting a child next month with his girlfriend.
$80 billion. That is how much Silicon Valley Bank lost in value on Thursday from a 60% stock collapse. The bank is scrambling to assure investors that their money is still safe.


What's Trending?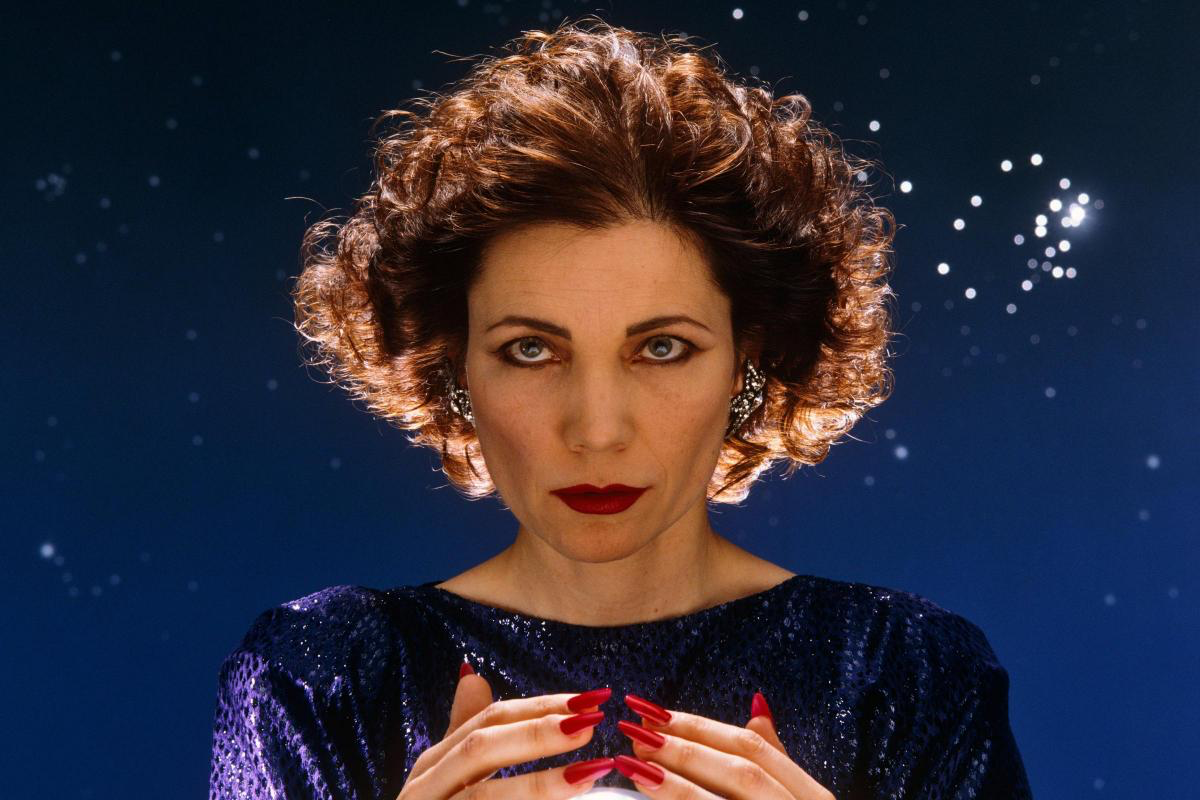 credit: getty
Mystic Meg is trending because the famous astrologer died at the age of 80 on Thursday.
Blue MAGA is trending because Ohio politician Nina Turner called it out. Blue MAGA is when Democrats show the same blind faith for their party that they accuse Republicans of showing. In this clip, Turner calls out her own party, the Democrats who have turned their back on the victims of the East Palestine train crisis and they are calling her a Trump supporter for it.
Jennifer Lawrence is trending because of a new trailer for her upcoming comedy called "No Hard Feelings."
The Cure is trending because the band announced a new North American tour.


SUPPORT INDEPENDENT JOURNALISM!
Click here to go to our store to grab some of our exclusive Merchandise.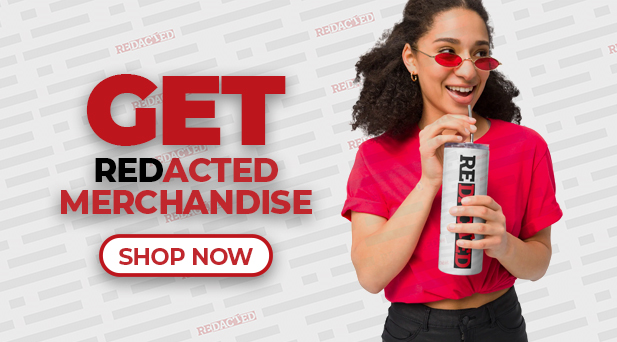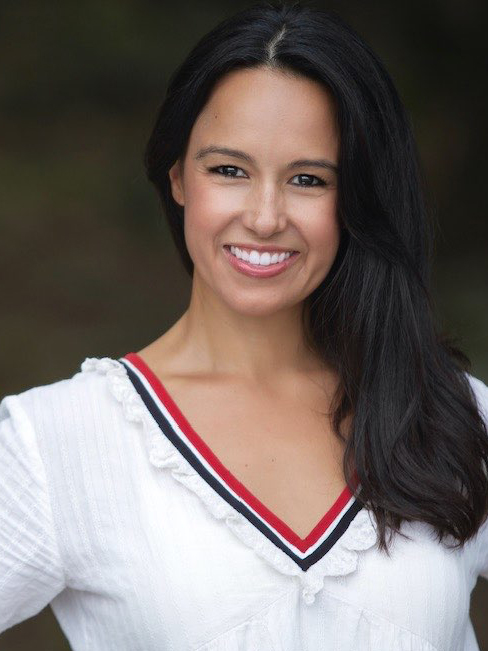 This newsletter is written and researched by Natali Morris.
Please feel free to reach Natali at

[email protected]


for any editorial feedback.