| TOGETHER WITH | |
| --- | --- |

Happy Monday.
Is this a Halloween monster? Nope! It's a close-up of an ant. This photo won a Nikon photography competition and also will give me nightmares.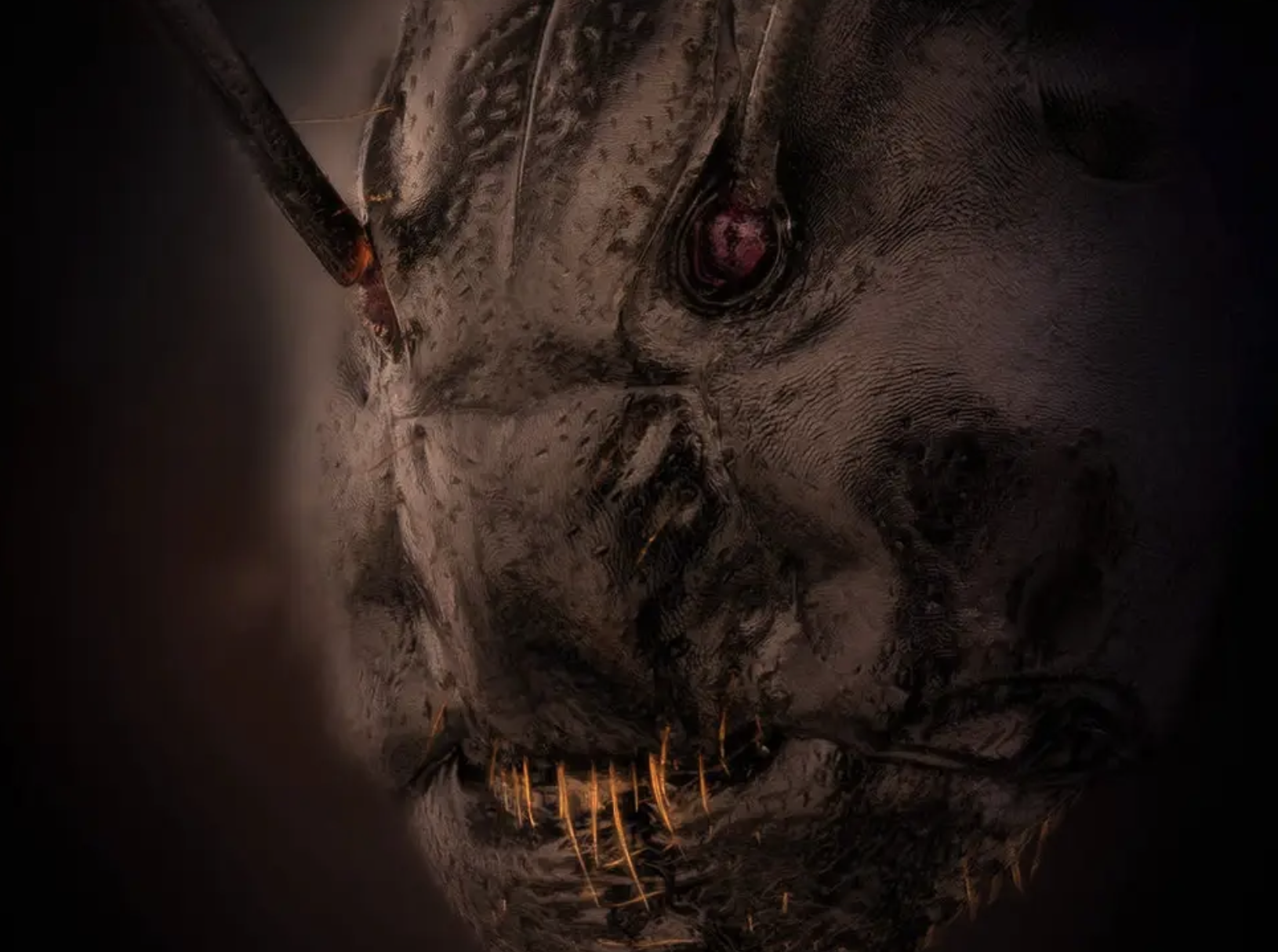 credit: nikon small world
In Case You Missed It.
🇨🇦 A politician in Canada is considering pardons for people who received fines and arrests for breaking Covid restrictions.
🛸 NASA announced a new 16-person team tasked with studying UFOs.
🏟️ The Philadelphia Phillies defeated the San Diego Padres to advance to The World Series. Bryce Harper hit an epic go-ahead home run in the bottom of the 8th inning. They'll play the Houston Astros in game 1 on Friday night.
🇮🇷 Thousands of people rallied in Los Angeles for regime change in Iran.
🦠 The director of the CDC has tested positive for Covid. She received her bivalent booster on September 22.


| | | | |
| --- | --- | --- | --- |
| | Gold | $1,646.60 | |
| | | | |
| --- | --- | --- | --- |
| | Silver | $19.13 | |
| | | | |
| --- | --- | --- | --- |
| | Bitcoin | $19,344.96 | |
| | | | |
| --- | --- | --- | --- |
| | Dow | 31,082.56 | |
| | | | |
| --- | --- | --- | --- |
| | S&P | 3,752.75 | |
| | | | |
| --- | --- | --- | --- |
| | Nasdaq | 10,859.72 | |
*Stock data as of market close, cryptocurrency data as of 5:00pm AM.


The Lead: China Flexes Its Muscles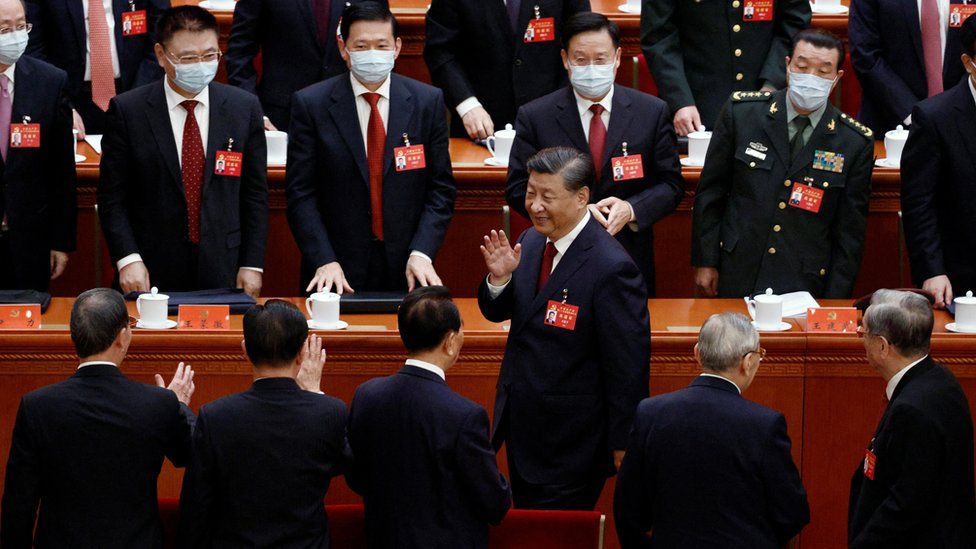 credit: reuters
Chinese President Xi Xinping has claimed his third term in office.
It used to be that Chinese Presidents had two-term limits but those rules were abolished in 2018. The limits were put into place after the rule of Mao Zedong who had no term limits. This means that Xi Xinping is the first three-term President in decades. Presidential terms in China are for five years.
Xinping had said last week that he intends to strengthen China's army and oppose Taiwan's assertion of independence. Now that he knows that he has a new term to do those things, we can expect he will move on those things. Laws to do just that were passed in the Chinese congress on Saturday.


United Kingdom in Turmoil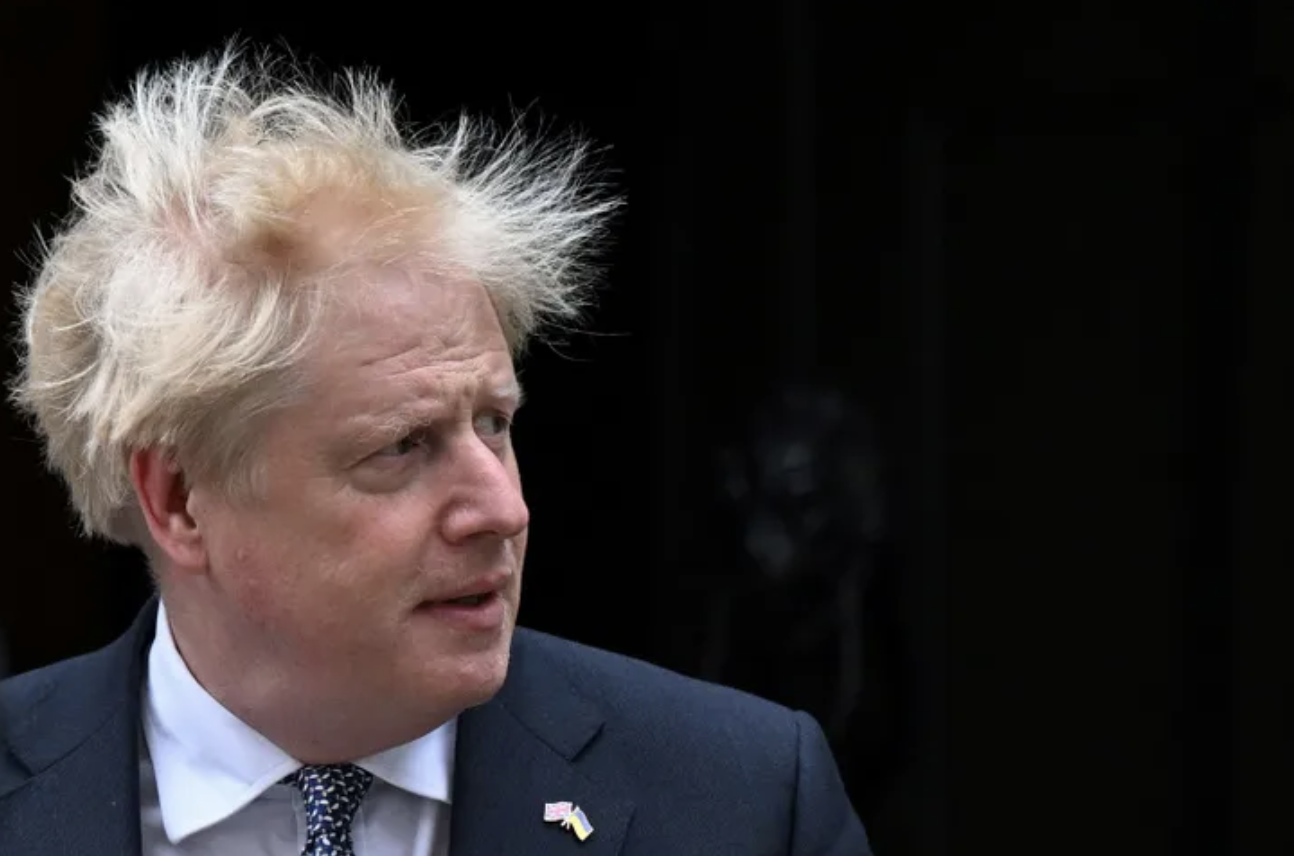 credit: afp
There was talk of Boris Johnson popping back up as Prime Minister of the United Kingdom but he announced on Sunday that he will not run again for the office that will be vacated by Liz Truss.
Johnson needed 100 members of parliament to back him and he only had 59. This means that Rishi Sunak will more than likely get the job. He has more than 140 mp backers, which is a lot more than the next most likely candidate Penny Mordaunt.
Sunak ran against Liz Truss for the office over the summer so he's clearly keen on the job. The Conservative Party has to choose the next Prime Minister, not the public. There will not be a public election for this office until 2025.


Earn on what you need, spend on what you love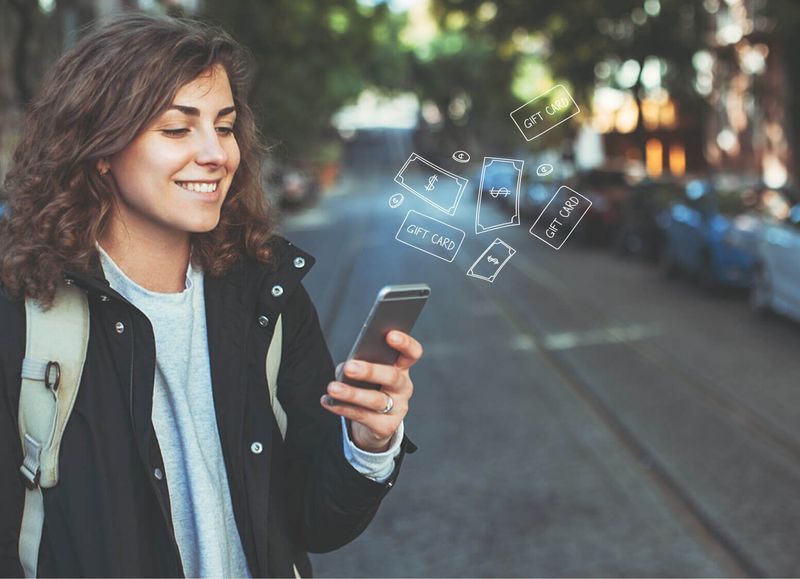 This app is amazing!
From cringing at the pump, to getting an eye-popping check at your favorite restaurant—inflation is hitting us all where it hurts. Upside is an incredible app for anyone who buys gas, groceries or dines out. With every purchase, you can earn cash back thanks to Upside. Upside partners with nearby businesses who want to win you over with great offers you won't get anywhere else.
To get started, download the free Upside app. Use my promo code redacted and get $5 or more cash back on your first purchase of $10 or more.

Next, claim an offer for whatever you're buying on Upside. "Check In" at the business, pay as-usual with a credit or debit card and get paid!

In comparison to credit card rewards or loyalty programs, you can earn 3 times more cash back with Upside.

Upside users are earning more than a million dollars every week. That's probably why they have a 4.8 star rating on the App Store.
Download the FREE Upside App and use promo code redacted to get $5 or more cash back on your first purchase of $10 or more. That's $5 or more cash back on your first purchase of $10 or more, using promo code, redacted.


Crisis in Ethiopia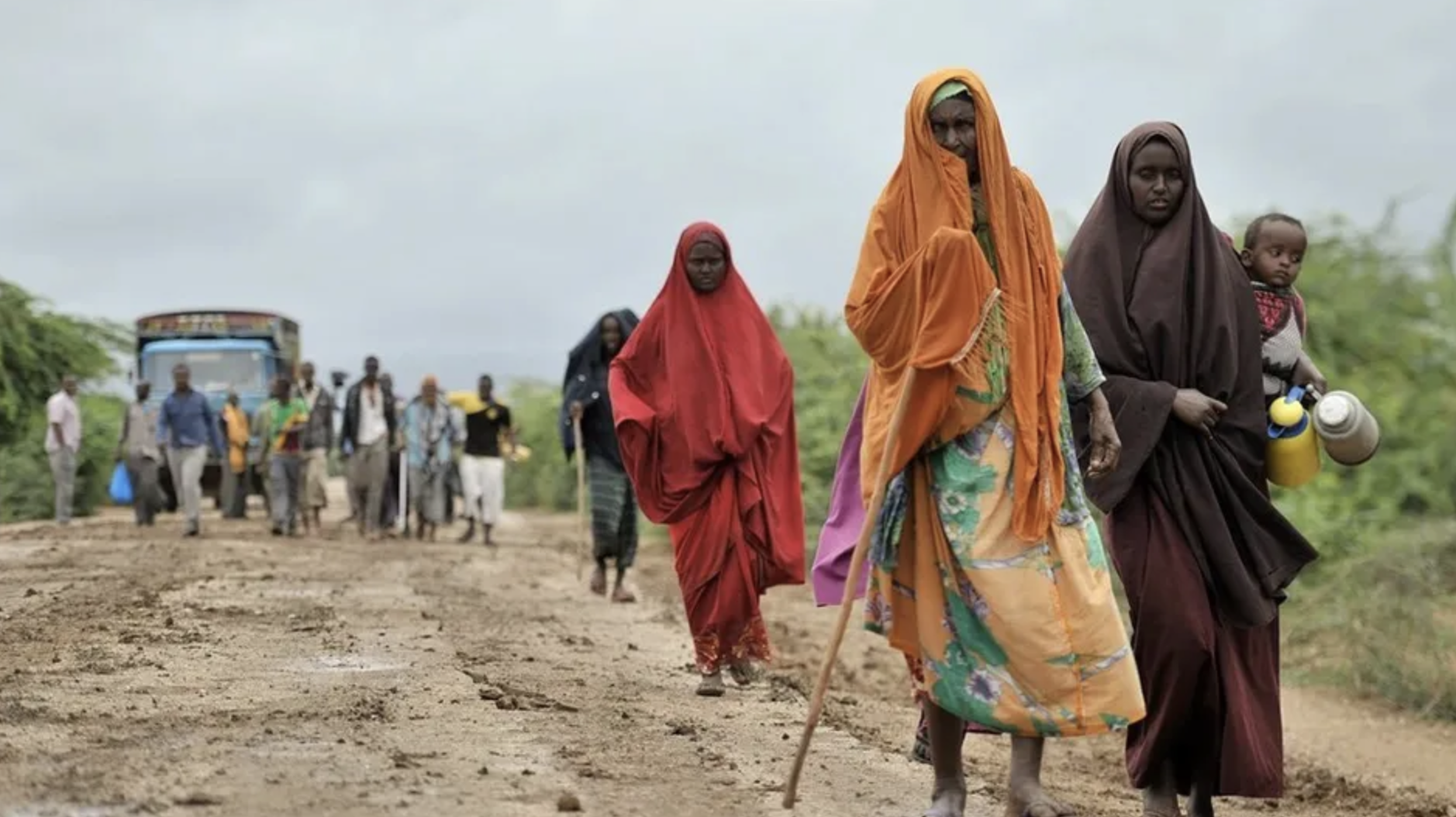 credit: flickr
Thousands of people protested Western intervention in Ethiopia over the weekend. They demand that the Tigray rebels who Western governments support, stop raging war on the Ethiopian government and express support for the people in Tigray who have nothing to do with the rebels.
The TPFL is the group in Tigray that opposes the government of Adi Ahmed. They led a bloody assault on the government in November 2021, causing the Ethiopian government to retaliate and enlist help from the government of Eritrea. They claim that they are trying to stop the government from conducting genocide on the Tigray people, even though there is very little evidence of that happening.
And now the Ethiopian people are trying to show support of the government for opposing the TPFL and stepping up to decry Western support of the TPFL. The TPFL has support from NATO, the U.S. and the U.K. and the people of Ethiopia are demonstrating that they understand this nuance and they absolutely don't want it.
Peace talks between the TPFL and the government of Ethiopia are scheduled for today.


What's Trending?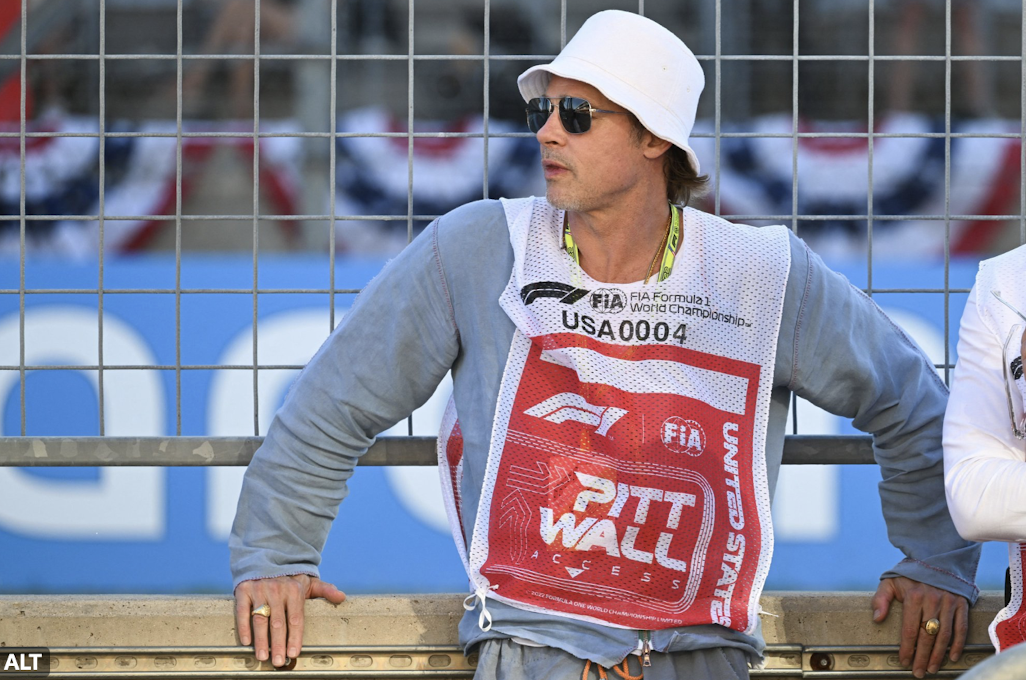 credit: formula 1
Brad Pitt is trending because the actor went to the Formula 1 race in Texas this weekend and people were excited about that.
Climate Scam is trending because people are starting to realize that climate policies proposed by politicians are indeed scams. They are also sick and tired of behavior like this.
Bob Woodward is trending because the veteran reporter will release all eight hours of audio recordings from the time he spent with President Trump in an audiobook.


News By The Numbers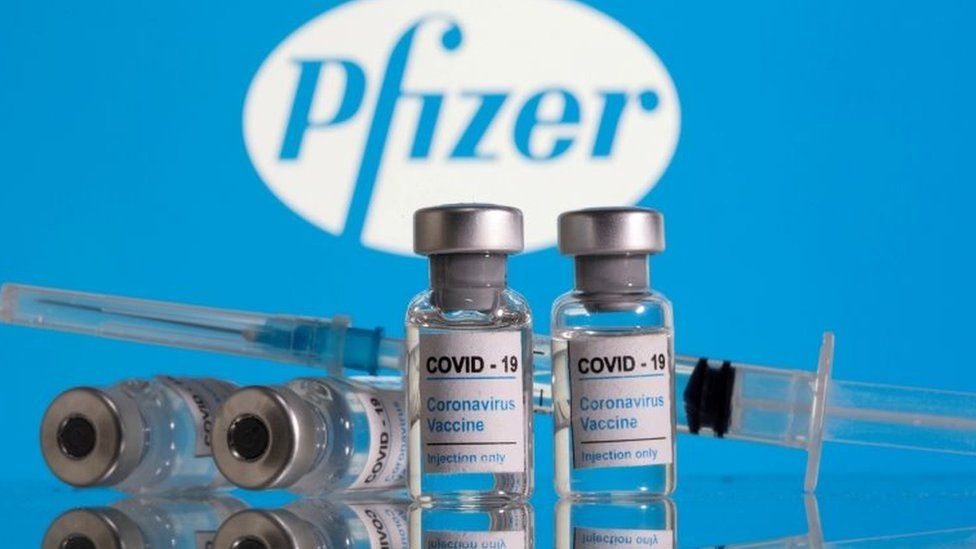 10,000%. That is how much Pfizer will mark up the cost of the Covid vaccine after the U.S. government's supplies run out next year. The vaccine was sold to the government for about $30 per dose but will be sold to the public for about $130 per dose. Coincidentally just after the CDC voted to include it in regular vaccine schedules for children!
230. That is how many pythons were removed from the Florida everglades in a 10-day competition. They are invasive to that area so a snake hunting competition helps the local habitat.
26%. That is how many Democratic voters support President Biden's intention to run for another term. The President told MSNBC that he should be judged on his energy level and not his age in an interview on Sunday. He then appeared to fall asleep during the interview. You can't make this stuff up.


So I Was Flipping Channels When I Saw This…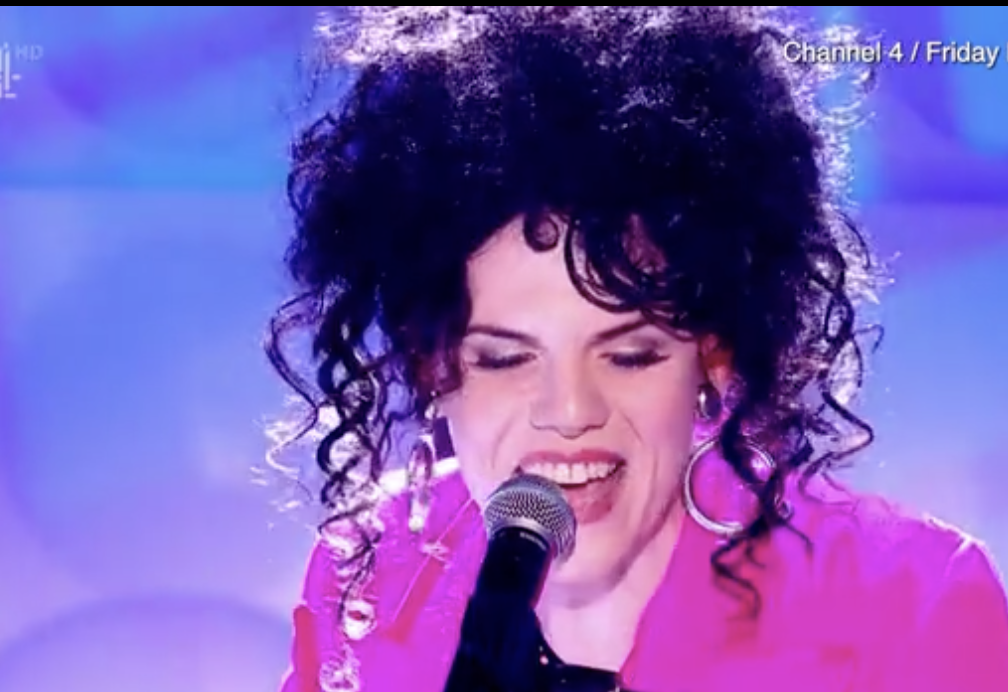 credit: channel 4
A transgender person named Jordan Gray appeared on live television in the UK this weekend to perform a song. Towards the end of the song, Gray strips down naked, showing off both boobs and penis, and completes the song in only shoes. Gray proceeded to play the last note of the song with… the penis.
This was public TV. Is this what we would call progress? It is exhibitionism, which is a crime in the U.K.
Exhibitionism is non-consensually displaying one's genitals. Do we now argue that people watching public TV consent to seeing genitals? If not, shouldn't Gray be charged with a crime or fined by Ofcom? This is not about being trans. It doesn't help trans people who do not want their movement to be seen as sexual. This frames the cause as sexual and arguably predatory. This is an outrage.


Share The Love
Become a friend of Redacted by sharing this newsletter with someone you love.
When you do, we don't just give you a pat on the back and say, "Well done old sport." We give you actual rewards that'll make everyone jealous.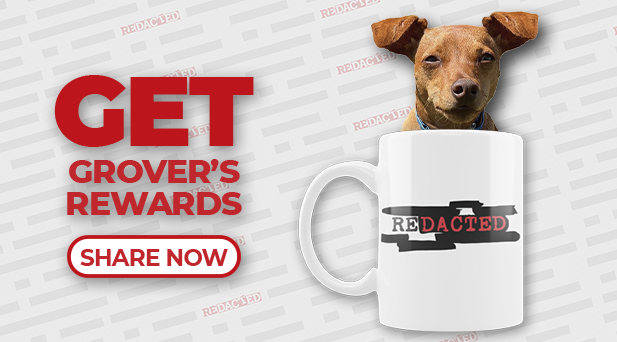 Or copy & paste your referral link to others: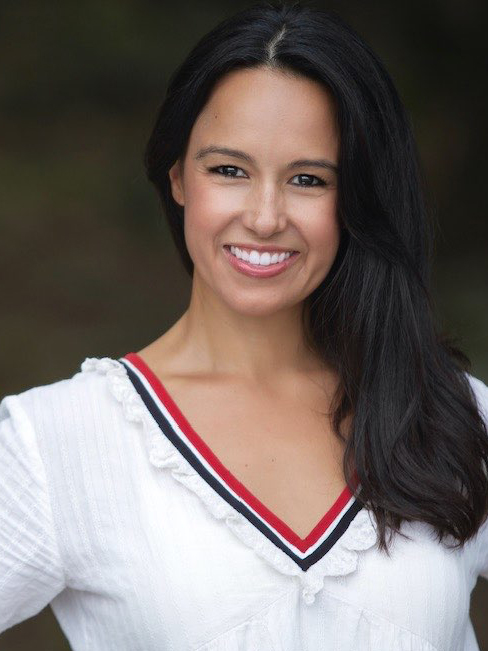 This newsletter is written and researched by Natali Morris.
Please feel free to reach Natali at

[email protected]


for any editorial feedback.